How to Contact the Indian Consulate in Houston
Namaste! In this article, we have prepared a comprehensive guide to help you contact the Indian Consulate in Houston with ease. As you read on, you'll be able to find out if the Indian Consulate Houston has jurisdiction over the area you live in, if your specific need is part of what they are equipped to handle, and how you can contact them with an AI assistant, DoNotPay.
General Consulate of India, Houston
The Indian Consulate Houston, known as the Consulate General India (CGI) is one of the five consulates of the government of India in the U.S. Each of these consulates is assigned a specific number of states as their jurisdiction and is equipped to handle a range of diplomatic inquiries focused on the American-Indian community.
The Indian Consulate Houston is in the state of Texas. To make any visa and passport inquiries or access other diplomatic services specifically at the Indian Consulate in Texas, you would have to live in any of these seven states:
Arkansas
Colorado
Kansas
Louisiana
Nebraska
New Mexico
Oklahoma
Texas
If you do not live in any of these states, you can check here to see which Indian consulate is assigned to your location.
Where is the Indian Consulate in Houston?
The Consulate General India in Houston is a single-story building located close to Cleveland Park, and right beside Memorial Hills Apartments on Scotland street. The address for the Indian Consulate in Houston is:
4300 Scotland Street
Houston, Texas
TX 77007
Contacting The Indian Consulate in Houston
Since the spread of COVID-19, the consulate has strongly discouraged in-person visits except where they see the need for an appointment. Alternatively, the consulate provides many channels for you to reach them. Find all the ways you can contact the consulate in the table below:
Address
4300 Scotland Street

Houston, Texas

TX 77007

Email
Current email: info.houston@mea.gov.in

Kindly note the former widely known email: enquiriescgi@swbell.net has been discontinued for use by the consulate since 31st of May

Phone
For working hours: 713-626-2148

For non-working hours (emergency): 713-626-2149

Fax
713-627-2034
Office Hours
9;00am - 5;30pm

Monday to Friday (excluding public holidays)
What Can Consulate General, Houston Do For You?
As with other Indian consulates in the U.S, the consulate at Houston offers a wide range of diplomatic services like:
Issuance and renewal of passport: The consulate issues many passports through its authorized third-party passport issuing company, VFS. To receive your passport, you'll have to pay VFS a sum of $15.90 for processing and an extra $2 as a contribution to the Indian community welfare fund. You can contact VFS at:
VFS Global
1001 Texas Avenue, Suite No: 550
Houston, TX 77002
Issuance and renewal of visas: The consulate also issues over 15 different visas. You can get a visa for tourists, school, conference, medical purpose, business, travel and research, journalism, and many other types of visas.
General travel advisory for visitors to India: You may also get other specific advice as a traveler to India concerning vaccination, eligible periods of stay, and certain items they prohibit you from entering India with.
Resolution, renunciation, and other issues with Indian citizenship: Did you know you lose your Indian citizenship once you gain foreign citizenship? The consulate guides you on the steps to take in renouncing your Indian citizenship and the processes you will need to complete before going back to India.
Other  services you can get at the Indian Consulate in Houston include:
Scholarship processing (Fullbright) and assistance with the Global Entry Program
Emergency travel guidelines and issuance of emergency travel documents
Issuance and renewal of international driving permits
Notarial services, Police clearance, and Age declaration
Affidavit services
Birth, death, and marriage registration
India international trade guidelines, etc.
Get In Touch With The Indian Consulate With DoNotPay
Since the wave of COVID-19, the Indian consulate in Huston strongly discourages in-person visits at its office. To make your inquiries faster and solve your diplomatic issues, you can contact the consulate through DoNotPay, an efficient AI assistant that can help you get across to any embassy or consulate of your choice with ease. All you have to do is:
1. Type in "Contact Embassy" on DoNotPay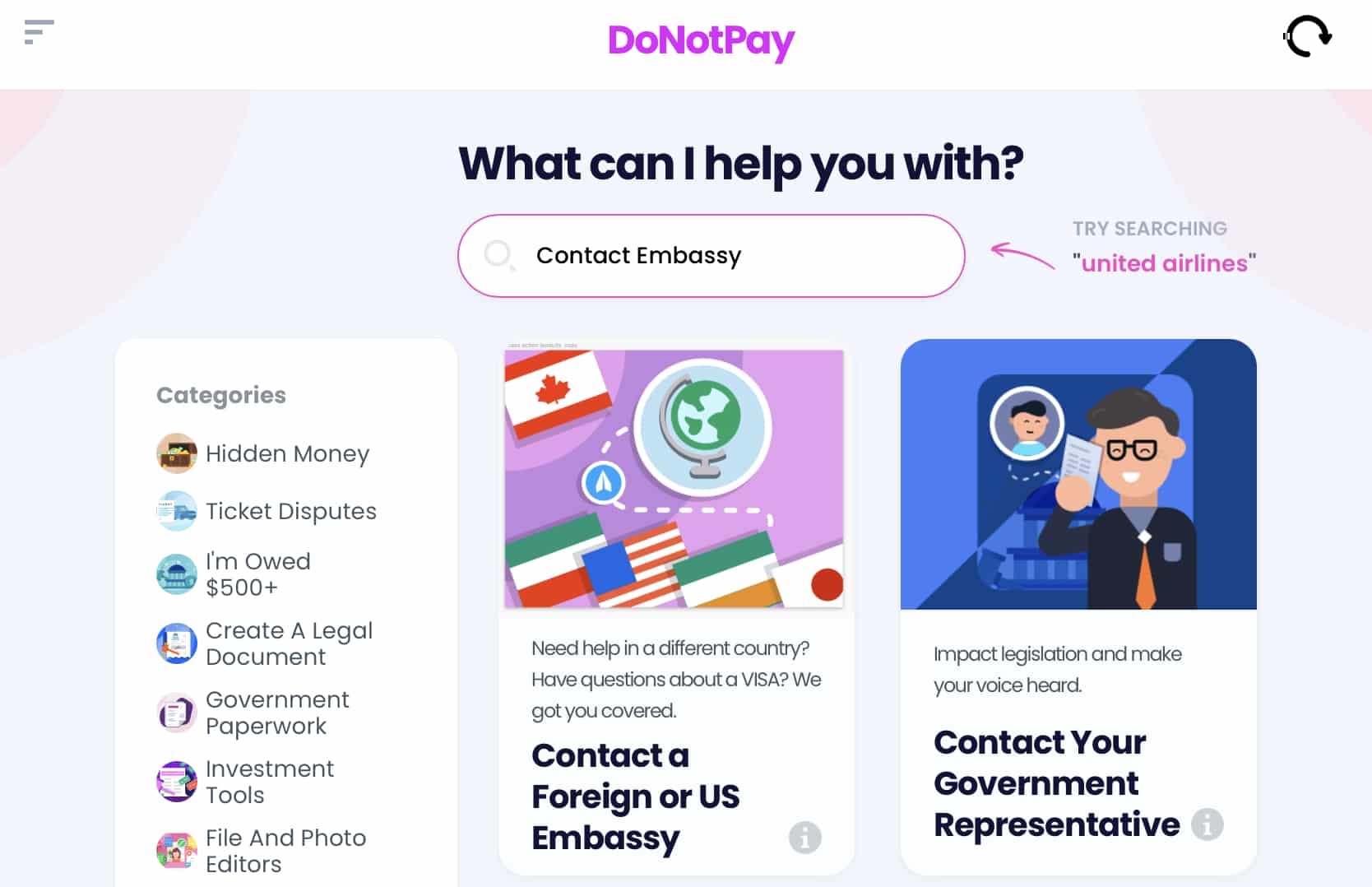 2. Select the embassy/consulate you intend to contact from a comprehensive list of embassies and consulates within and outside the U.S.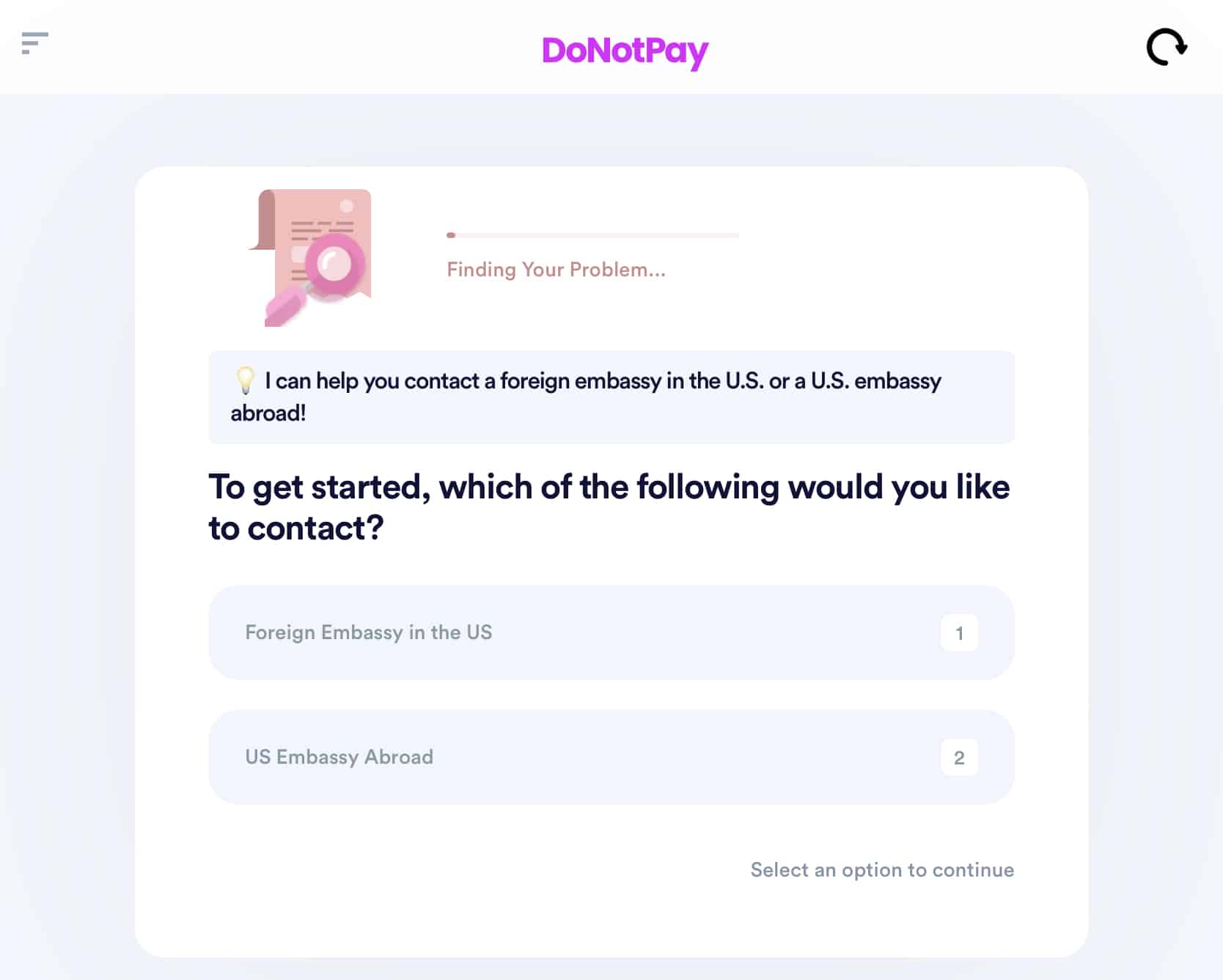 3. Briefly explain the questions you have or the issue you wish to resolve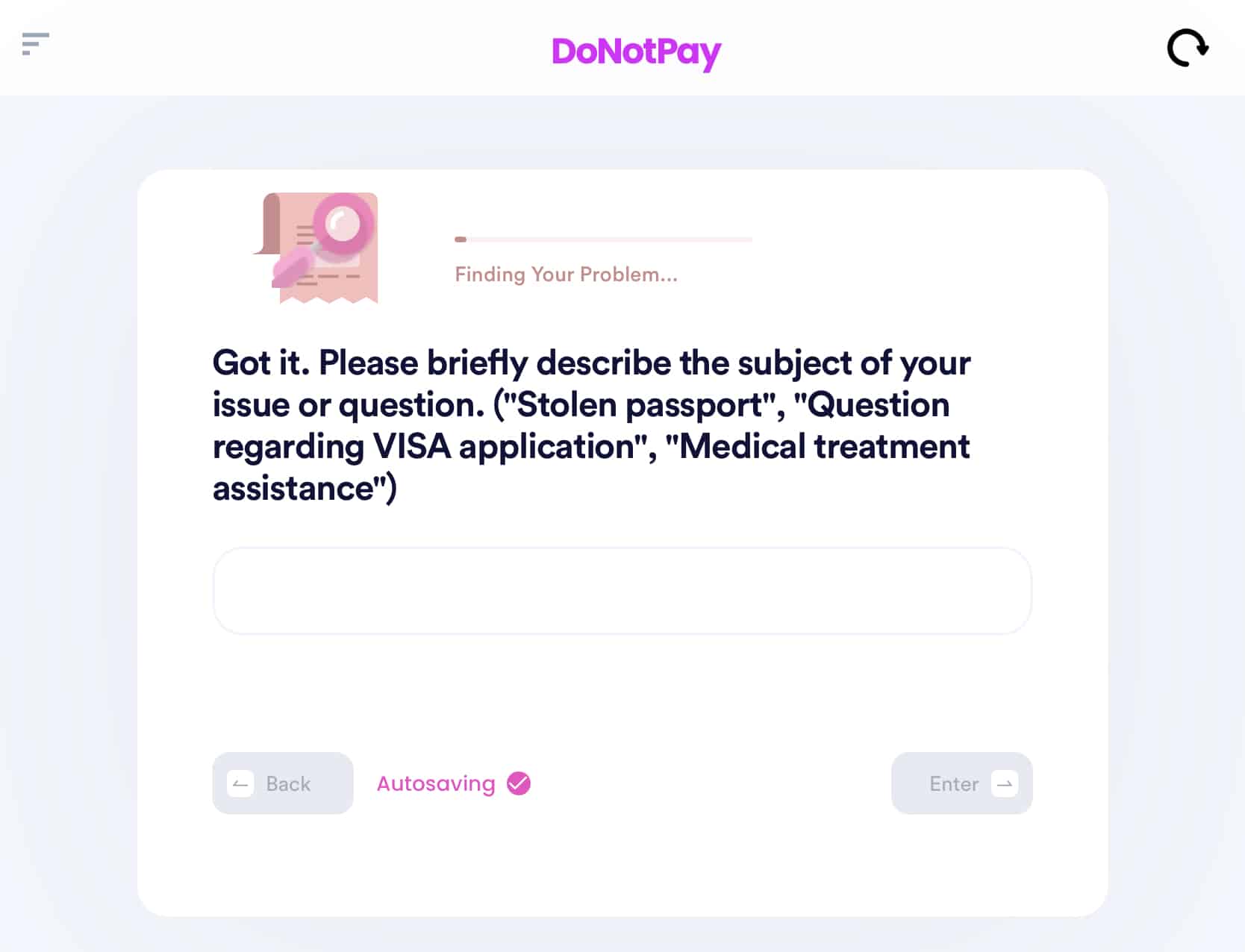 4. Tell DoNotPay which embassy/consulate they want to contact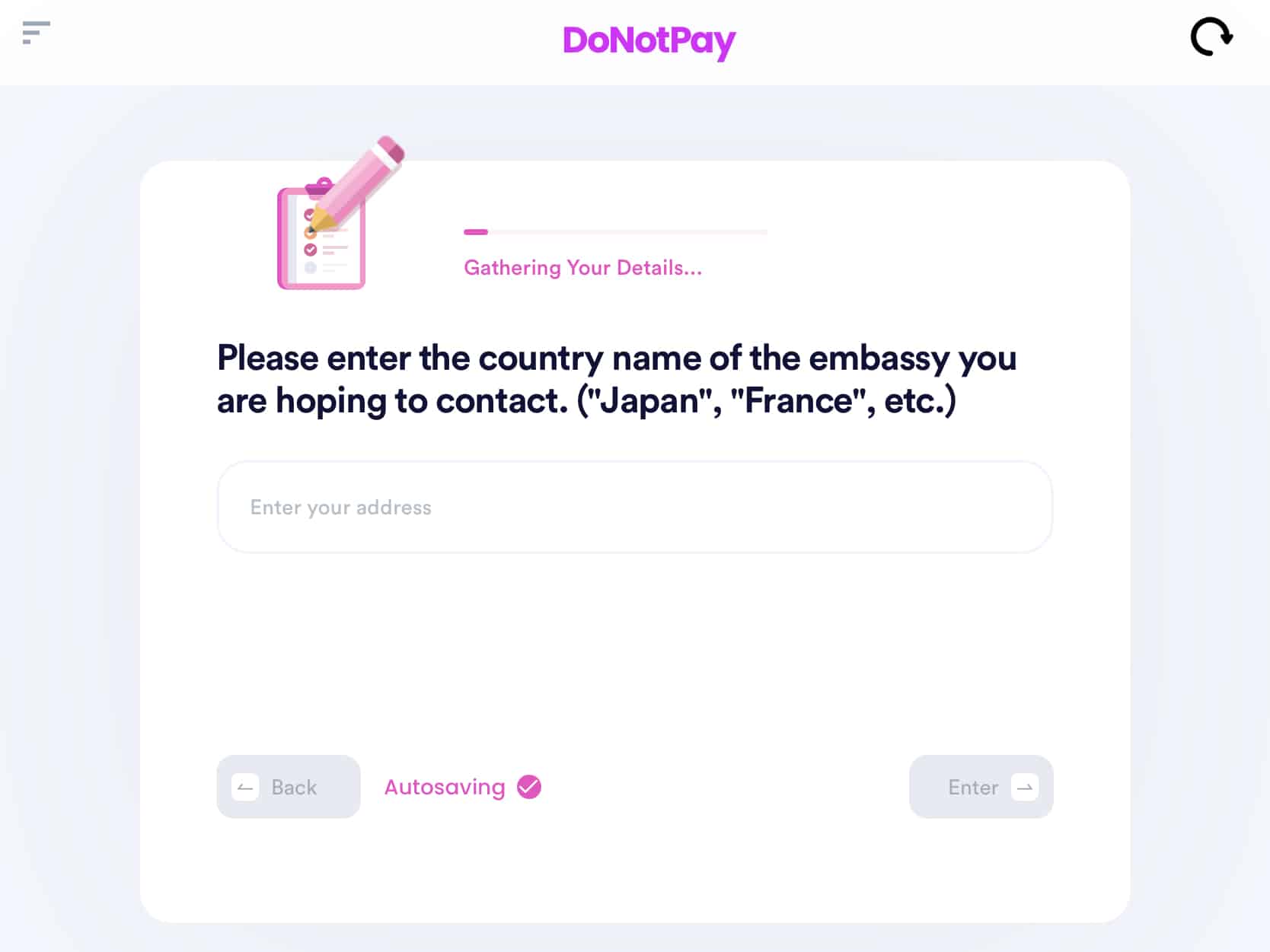 That's it, you're done! You can expect a direct response to your email afterward.
Who Else Can DoNotPay Help You Contact?