What You Should Know About Illinois Property Tax Relief
Would you like to know whether you qualify for the Illinois property tax relief program? If yes, keep on reading since we will provide information on property tax exemptions and show you a way to reduce your property tax bills in Illinois. 
DoNotPay can help you pay your property taxes and explain how the property tax assessment process works. 
How Is Illinois Property Tax Calculated?
The whole process starts with a local county assessor determining the market value of your property. The assessor estimates this value every three years. 
The following stage is to determine your Equalized Adjusted Value (EAV) which is calculated by a formula established at the county level annually.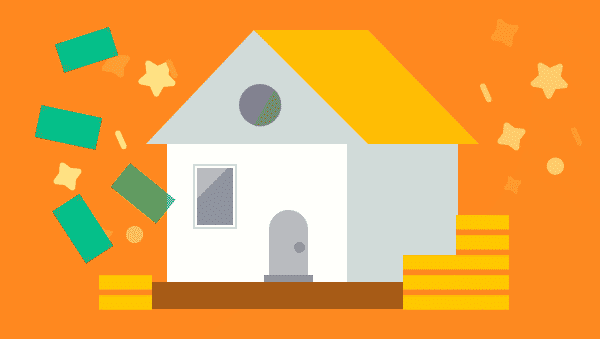 The EAV for Cook County, for example, is around 30% of the property market value. The EAV is then multiplied by your local tax rate, which varies from municipality to municipality. 
What Is Tax Relief?
Government programs or policy initiatives can introduce tax relief. The purpose of tax relief is to lower tax amounts for people and companies. Tax relief can be a:
General tax cut

Targeted program helping a particular group of taxpayers or supporting a specific government's goal
A person or business can usually get tax relief through tax:
Deductions

Credits

Exclusions
Tax Relief Types
Explanation

Tax Deductions

A tax deduction is the reduction of the taxpayer's taxable income. Home mortgage interest is one of the most used federal tax deductions

Tax Credits

One form of tax relief is a tax credit that can provide significant savings. Upon making all tax deductions, a tax credit is subtracted from the remaining tax amount. 

A tax credit is often considered a tax incentive since this form of tax relief reimburses taxpayers for expenses the government regards as worthwhile

Tax Exclusions

Some specific forms of income can be classified as tax relief or tax-free with tax exclusions. It lowers the amount taxpayers report as their gross income. 

This income excluded for tax purposes is either:

Not recorded on the return or

Listed in a part of the return and deducted in another part 
The U.S. government introduces its policy goals through amendments and additions to the federal tax code. The code also tracks natural disasters as the victims might claim tax relief. 
If you would like to save as much as possible on your property taxes, you might consider purchasing a property in one of the states with low property taxes. 
The Illinois Property Tax Credit Can Help You Reduce Your Taxes 
You can use the Illinois Property Tax Credit on your income tax return. This credit equals five percent of the Illinois Property Tax you need to pay for your residence. To qualify for this type of credit, you have to own and reside in the property. 
Taxpayers cannot get the Illinois Property Tax Credit if their federal Adjusted Gross Income is more than:
$500,000 for returns with a federal filing status of married filing jointly

$250,000 for other returns
You are eligible for this tax credit if you:
Own a property in Illinois

Lived in that property during the year preceding the tax year in question 

Paid property tax on your principal residence
Illinois Property Tax Relief—Homestead Exemptions
The General Homestead Exemption (GHE) is an annual exemption available for owners of residential properties that are their principal residence. 
Here are some available types of homestead exemptions in Illinois:
Long-Time Occupant Homestead Exemption

—Available for Cook County only for residential property occupied as a principal dwelling place for 5–10 continuous years by a qualified taxpayer with a total household income not exceeding $100,000

Homestead Exemption for Persons with Disabilities

—A $2,000 annual reduction in the EAV of the primary residence owned and used by persons with disabilities liable for the property taxes payment

Standard Homestead Exemption for Veterans with Disabilities

—An annual reduction in the EAV on the primary residence used by eligible veterans with disabilities. The veterans need to own or lease that residence and be liable for payment of property taxes

Veterans with Disabilities Exemption for Specially-Adapted Housing

—A maximum of $100,000 reduction on the assessed value for specific housing types owned and occupied by veterans with disabilities in case federal funds have been used for the construction or buying of adapted housing

Senior Citizens Homestead Exemption

—An annual tax exemption available for people who are at least 65 years old and own a record of the property or have an equitable or legal interest (not including a leasehold interest). The maximum reduction amount in the EAV is $8,000 in Cook County and $5,000 for other Illinois counties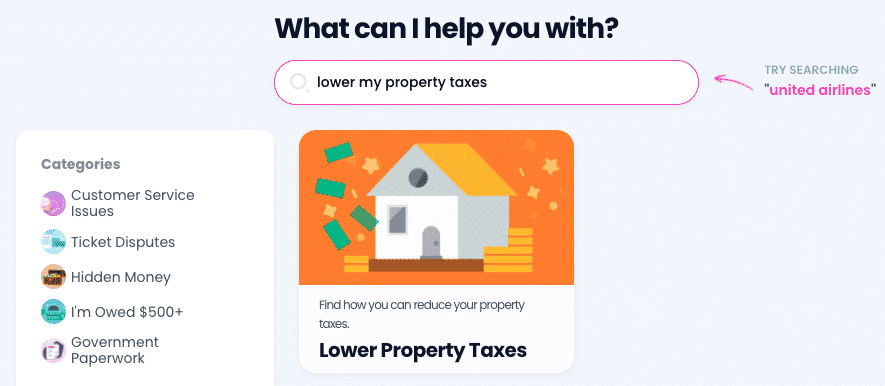 DoNotPay can create your personalized property tax exemption guide to show you what specific property tax exemptions you qualify for and what you should pay attention to during the property tax appeal process in Illinois. 
DoNotPay Provides Customized Property Tax Exemption Instructions
Why would you want to pay the whole amount of your property taxes if you qualify for some exemptions? DoNotPay can help you determine what tax exemptions you are eligible for and how to apply for them.
Here is what you should do:
Open DoNotPay in a

web browser

Select the

Property Tax

feature

Provide answers to a few basic questions about you and your property
That's it—DoNotPay will take it from there! We will enter all the provided details into our extensive database to generate a guide tailored to your circumstances. 
You will receive instructions on how to reduce property tax. A section of this personalized guide will deal with the tax appeal process that could significantly contribute to the reduction of your future tax bills.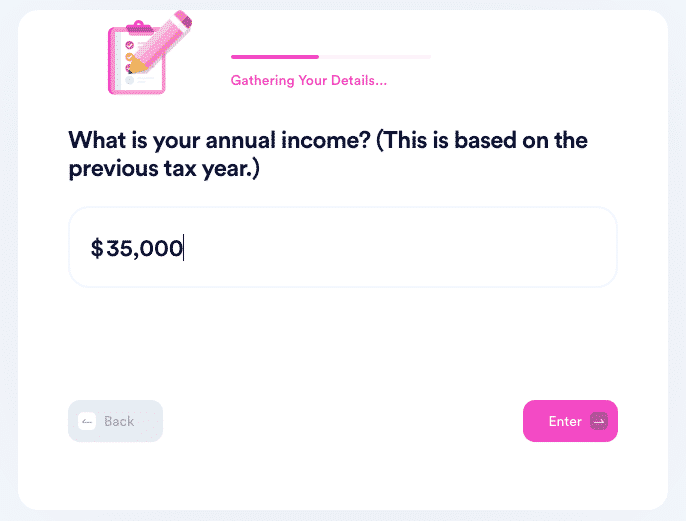 How Else Can DoNotPay Help You Find and Save Cash?
Our Missing Money feature helps you find any unclaimed assets in your name in any state. An additional perk is that you can claim your money right in the app—no need for further research!
We can also make sure you don't pay for any unfair parking citations and get the rightful compensation from airlines for any canceled or delayed flight. 
Don't let big companies scare you into not claiming your warranties or insurance. DoNotPay helps you file these claims and appeal any rejections in minutes, which brings you closer to getting your money.
We can also delay your bill payments, get your college fees waived, or sign you up for paid clinical trials to earn some extra cash!
DoNotPay Keeps the Spammers Away
Whether you're dealing with email spam, text scammers, robocalls, or severe harassment, DoNotPay can help. 
Use our virtual credit card or the Burner Phone feature to sign up for free trials safely—without revealing your real info. DoNotPay will make sure that no company can reach you when you use our tools. 
We provide a fake email address, credit card info, and phone number that are in no way connected to your real data. 
We can also help you cancel services or request a refund without you having to contact the company directly.