If I Go to Jail in the UK, Can My Landlord Evict Me?
In the UK, there are protections for both tenants and landlords when it comes to fair, private, and paid use of the house. If you are up on your rent and your lease is not expired, then no. Your landlord cannot evict you while you are in jail. However, normal eviction rules apply if you cannot pay your rent while in jail and fall into delinquency.
At this point, the usual terms of the lease, whether or not you are present, can be acted upon. The landlord will need to reach you to give notice, but this can be done through the jail system by mail or personal delivery. At this point, you will have the option to dispute the eviction and/or have friends or relatives provide proper rent before the eviction process begins.
You have a right to a safe home, even if you temporarily are sent to jail. DoNotPay can help you protect your rights, pay your rent, and fight back against abusive landlords.
Eviction Laws in the UK
In order to evict a tenant in the UK, a landlord must have ample reason and go through the proper eviction process. This includes notice and options for remedy.
If you are significantly behind on your rent and/or your landlord does not believe that you are on track to pay it, they can begin the eviction process. However, you must receive a notice and will have some time to respond. Friends and relatives outside can take steps to stop the eviction process and pay the missing rent.
Your landlord cannot, under UK law, simply decide to evict you. Your arrest should play no role unless it was specifically for damaging the house or breaking certain rules of your lease.
Avoiding "Abandoned" Rental Property While In Jail
A landlord can enter your property and begin steps to reclaim it if they have reason to believe the property is abandoned. By this, it is meant that someone has disappeared without completing their lease or fully moving out. This happens from time to time and landlords need to be able to reclaim their units. Therefore, a landlord can enter the property and eventually change the locks if the unit appears completely abandoned.
While going to jail can appear to be "abandoning" the house, you can avoid this unpleasant misunderstanding by calling your landlord - or having them called. Let your landlord know you are out of the house for a few months but the property is still in your care. Then have a friend or relative keep an eye on your apartment for the duration of your incarceration.
How to End Your Tenancy Early
You may choose to end your tenancy instead of allowing rent to go into arrears and eviction. If you need to spend longer than your current lease in jail and live alone, you may want to transfer your items to a storage unit and stop paying rent for the time you are in jail. This can prevent the eviction process and save you money during this critical time.
To end a tenancy early, you will need to check the terms of your lease. There is often a break clause and some small penalty for leaving early - like losing your security deposit to help the landlord re-market the property without much warning.
You will likely want to send an End of Tenancy letter along with any requirements outlined in your lease to end the lease early.
Can I Sue My Landlord for Wrongful Entry or Eviction Actions?
Yes. Landlords make mistakes - or take known illegal actions - all the time. Is your landlord threatening you with an eviction as a result of your situation? This is not permitted. Did they wrongfully enter your house after you informed them that it was not abandoned? Is your landlord filing for eviction even though your rent is paid and your lease is inviolate? DoNotPay can help you sue your landlord in small claims court even while you wait for your jail time.
How to Make a Complaint Against a Landlord
Before you sue, you might want to file a complaint. Your landlord can be reported to your MP, a local councillor, or local tenant pannel. You can contact your council or local authority if the problem cannot be resolved in a committee setting.
How to Avoid Being Evicted During Time in Jail with DoNotPay
If you are sent to jail, many things can go out of your control - but your housing situation doesn't have to be one of them. It's important to have a home to come back to and your landlord cannot just kick you out for present circumstances. You have several options to resolve the issue by paying rent and/or disputing the eviction before your landlord's unadvised actions are completed.
We will draft letters and take steps to help dispute the eviction process while you network to secure the property for your incarcerated duration.
We Can Help you
| | |
| --- | --- |
| Get back your security deposit | Yes |
| Know the eviction laws in your region | Yes |
| Resolve a dispute with your landlord | Yes |
| Resolve issues with roommates | Yes |
| Break a lease early | Yes |
How to Protect Your Tenant Rights With DoNotPay:
1. Search for and open the Landlord Protection product on DoNotPay.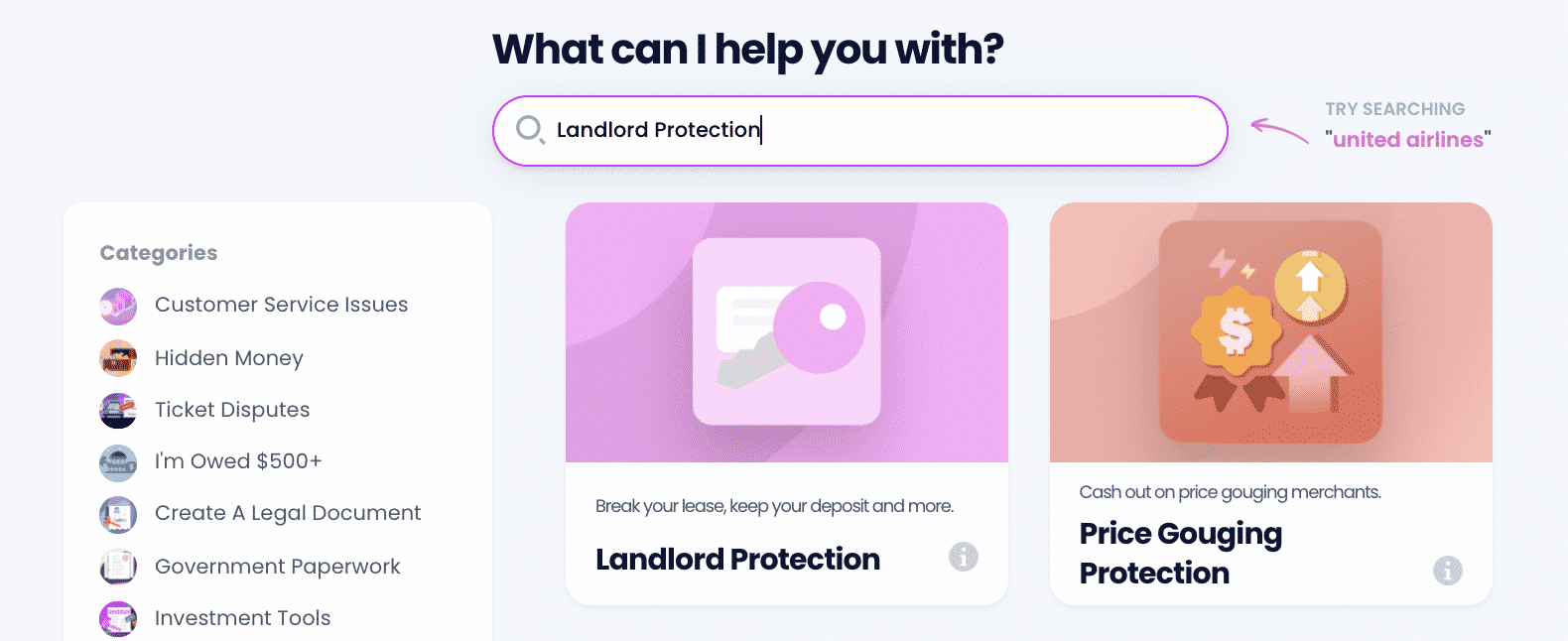 2. Select which issue applies to you.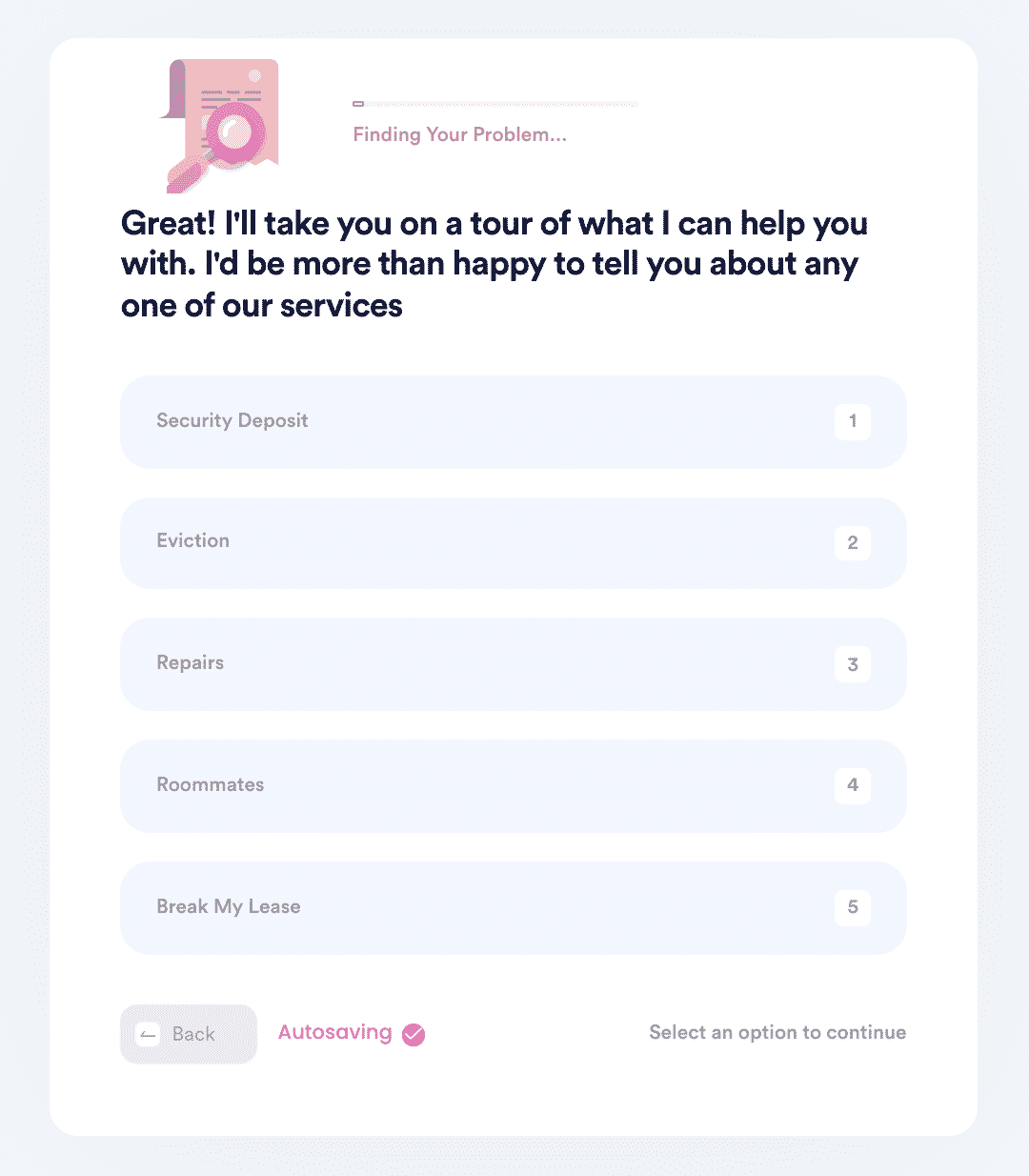 3. Answer a simple set of questions so our chatbot can collect the necessary information to create your demand letter.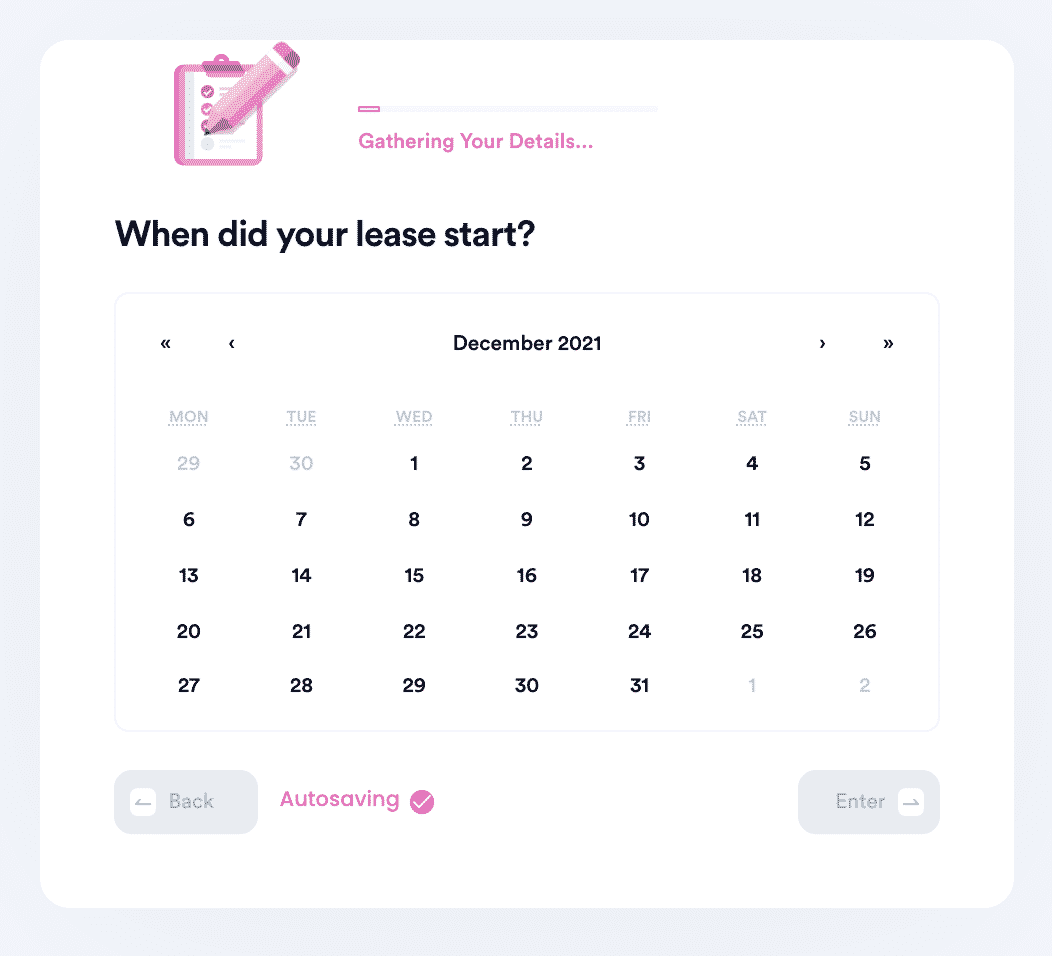 4. Choose whether you want DoNotPay to send the demand letter to your landlord or roommate on your behalf. If you already tried sending a demand letter and it didn't work, we can help you start the small claims court process.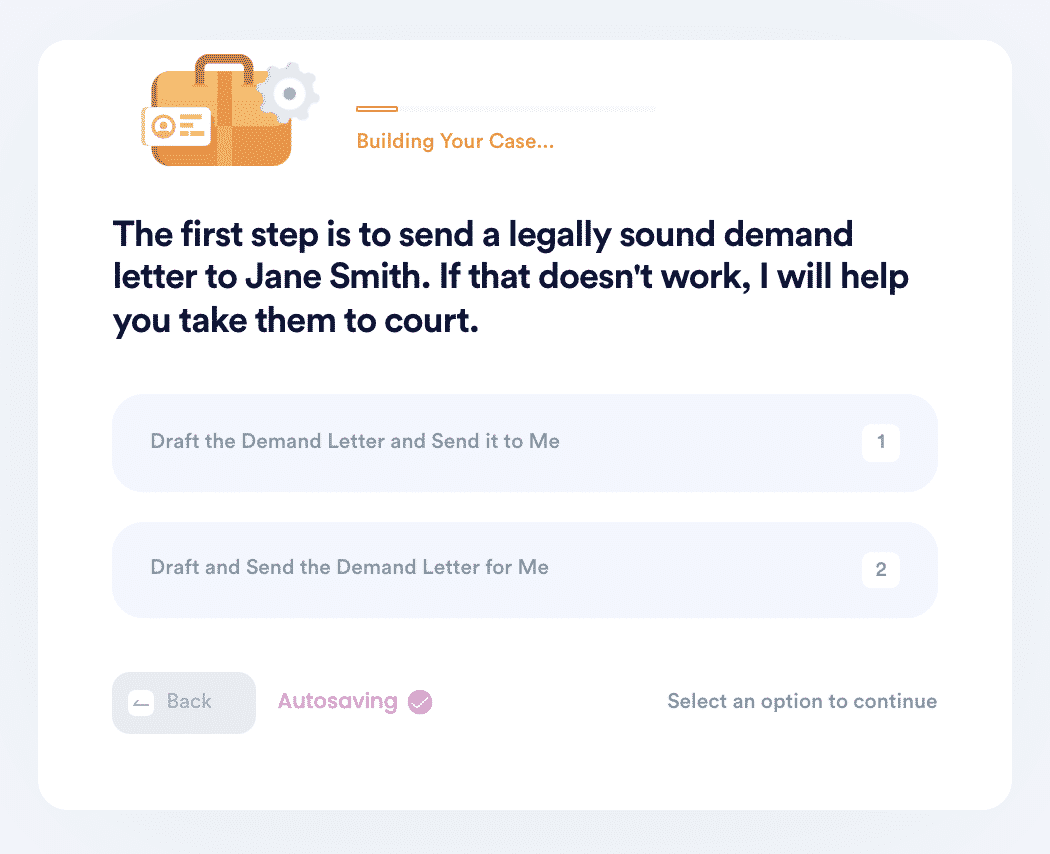 And that's it! You should hear back from your landlord directly once your demands are sent.
UK Tenants Rights Information Center
Tenants Rights in the UK

How much can a landlord raise rent in a year in the UK?
What Else Can DoNotPay Do?

DoNotPay was built on a foundation of making life easier - and cutting red tape. When you are sent to jail, never is there more red tape to cut through. DoNotPay is here to help you automate the sending of letters, complaints, and lawsuits, and help you save money while your income is halted. Explore our online tools and resources for a few more of your tasks and troubles we can make a little easier with online tools.
Find standard legal documents
Join us today to protect your tenant rights and fight back today!