Learn Whether You Need an Iceland Tourist Visa With DoNotPay
Iceland is a bucket-list destination for many travelers, adventurers, and nature lovers. Situated above the Arctic Circle, it boasts waterfalls, glaciers, hot springs, and scenic landscapes. The country has plenty to offer:
Visiting some of the most spectacular geysers in Europe
Observing Aurora Borealis (Northern Lights) from October to April
Watching migration of whales, dolphins, and other marine life during summer
Diving and touching American and Euroasian tectonic plates at the same time in Silfra Fissure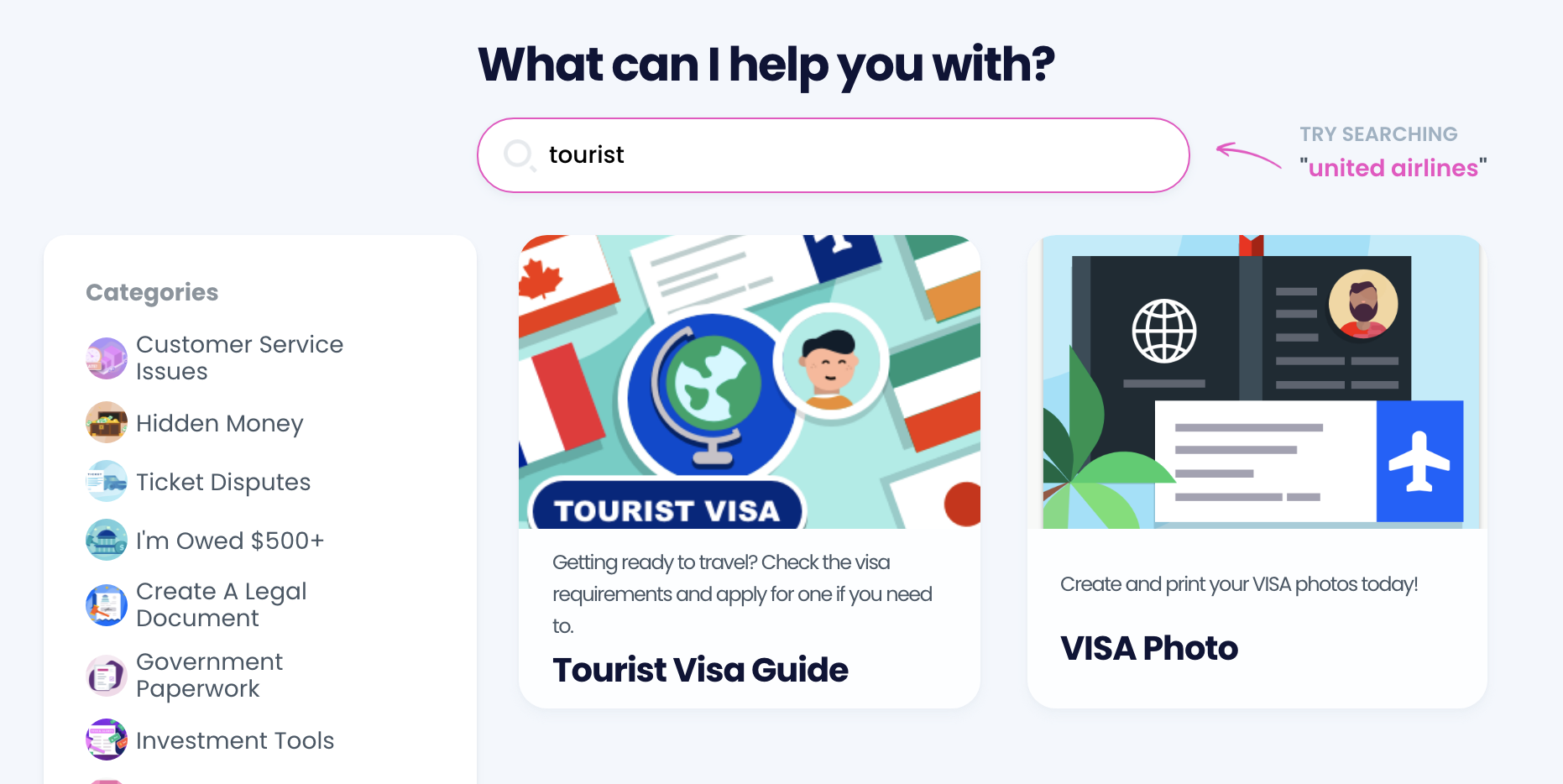 To enjoy this natural wonderland, you will need to meet a few administrative requirements. Is the Iceland tourist visa a mandatory requirement if you hold a U.S. passport? DoNotPay has the answers.
Do U.S. Citizens Need an Iceland Tourist Visa?
U.S. passport holders don't need an Iceland tourist visa for short-term visits. For the details, check out the table below:
| The Duration of Your Trip | Do You Need a Visa? |
| --- | --- |
| Less than 90 days | No |
| More than 90 days | Yes |
Note that you are eligible for a three-month stay within six months. Even though you don't need an entry permit for short-term stays, you have to meet specific requirements to enter Iceland.
If you plan to stay longer, apply for a visa not later than two weeks (three recommended) before your intended trip. Iceland doesn't have an embassy or a consulate in the U.S., so you should contact a VFS (Visa Facilitation Services) Global application center responsible for visa applications on behalf of Iceland in the following cities:
New York, on behalf of the Royal Danish Consulate General
Washington, D.C., on behalf of the Swedish Embassy
Chicago, on behalf of the Danish Consulate General
Houston, on behalf of the Royal Norwegian Consulate General in New York
San Francisco, on behalf of the Royal Norwegian Consulate General in New York
What Requirements Must I Meet To Visit Iceland?
To be granted entry to Iceland, you must have a U.S. passport meeting the following criteria:
It must be valid at least six months beyond the date of your intended departure from the country
You should have two blank pages for the entry stamp
The Icelandic authorities may ask you for proof of sufficient funds to sustain yourself during your stay. You need at least 4,000 Icelandic Crowns, which is approximately $30, per day.
Note that you must report funds above 10,000 euros (around $12,000) when coming to or leaving Iceland.
You may also need to present a return or onward flight ticket.
Iceland Tourist Visa Requirements for Minors
To visit Iceland, minors have to provide the following documents and forms:
Birth certificate
Copies of parents' certified IDs or passports
Application form completed and signed by both parents (Family Court Order in case one parent has full custody over the minor)
In case children travel alone or with a third party, they must provide a notarized consent signed by parents or guardians
Iceland COVID-19 Policy for Travelers
You must prove that you are not a coronavirus carrier when coming to Iceland because of the ongoing COVID-19 pandemic. Note that the following rules and requirements may change, so check for updates before your trip.
Immunized Travelers
Inoculated visitors should present a vaccination certificate. You must receive the second dose (except for the Johnson & Johnson vaccine) at least 14 days before coming to Iceland to be considered fully vaccinated.
In case you recovered from the coronavirus infection, provide a previous COVID-19 infection certificate.
Non-Immunized Visitors
If you don't have proof of immunization, the Icelandic authorities require you to provide a negative PCR test. Take the test not more than 72 hours before the departure.
DoNotPay Can Help You With Tourist Visa Applications
Finding if you need a visa for your next trip tends to be an arduous and time-consuming task. If you apply for an entry permit with inadequate forms and documents, you will have to repeat the procedure or may even be denied your visa. To avoid inconvenience, subscribe to DoNotPay and let us break down the process for you.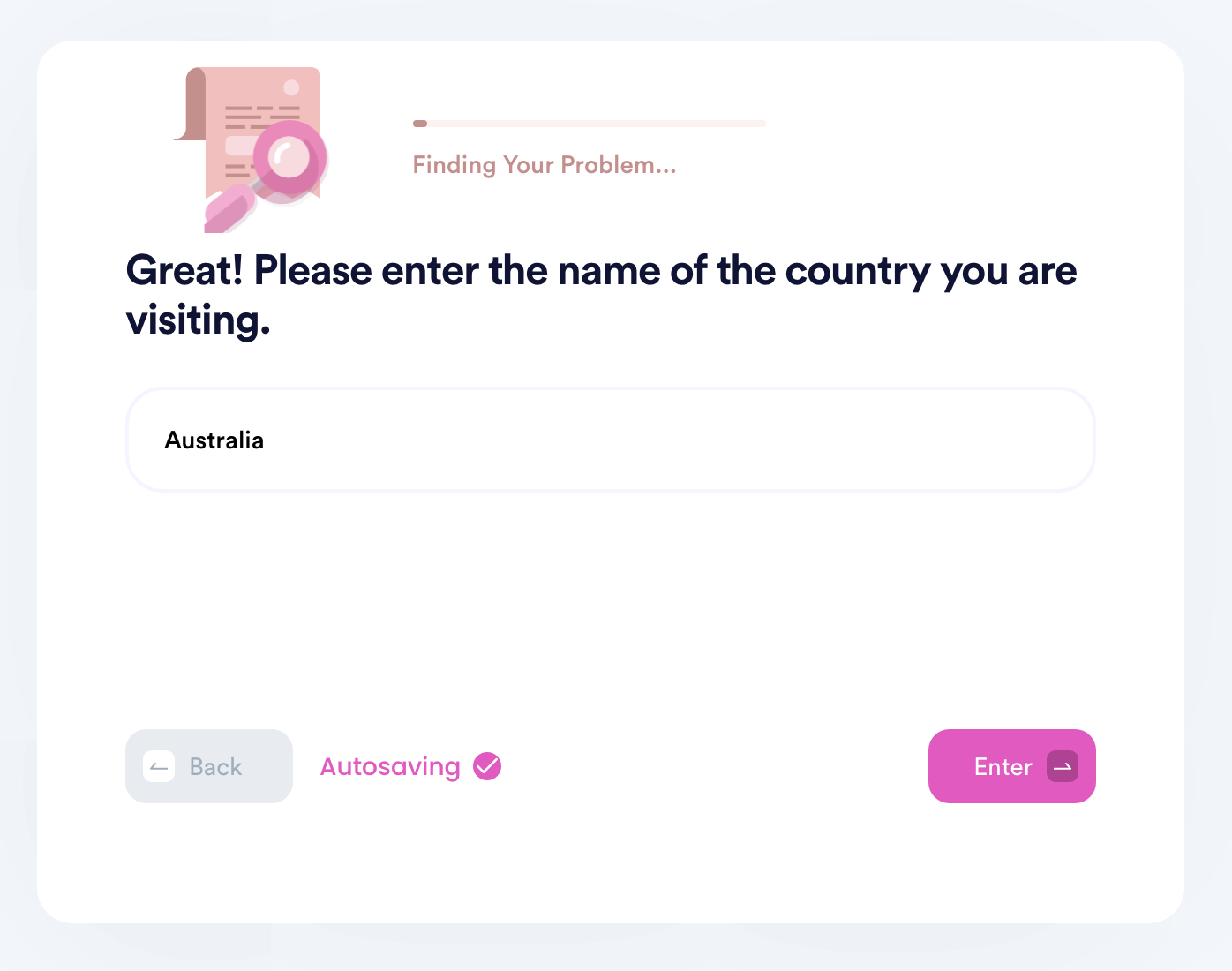 We'll list the documents required for an entry permit. In case that an online application is available, we'll provide a link to follow. If you must submit the request in person, DoNotPay will send you a PDF version of the form for you to print and fill out.
All you need to do is:
Access DoNotPay and navigate to Tourist Visa Guide
Confirm you have a valid U.S. passport
Choose the destination country
Visiting Other European Countries? Check Out Their Tourist Visa Policies
If you are about to explore Europe, check out our visa policy guides and avoid unnecessary setbacks and delays during your trip.
Use DoNotPay To Deal With a Plethora of Bureaucratic Tasks!
Tired of dealing with bureaucracy? We understand the struggle, and that is why our app makes handling administrative tasks a breeze!
Regardless of whether you need to compose a legal document, such as a power of attorney or a child travel consent form, appeal property taxes or your parking tickets, file a financial aid appeal and a FOIA request, or get a document notarized, DoNotPay has got you covered!
In case you also need to submit anonymous HR complaints, our app will provide you with the easiest way to do so!
Go on a Stress-Free Shopping Spree With DoNotPay
Do you like to shop until you drop? With DoNotPay, you won't have to worry about dropping! We'll make sure you can:
If you need more money to continue your shopping spree, let our app help you find any unclaimed funds under your name and enter numerous giveaways and sweepstakes!