How to Successfully Appeal Huobi Fees
Huobi is a digital asset exchange located in Singapore and founded in 2013 in China. The exchange is now licensed to operate in various states, and it serves around 5 million customers from 130 countries. At first sight, it looks like  are a little higher than its competitors. But this is not necessarily the case.
With Huobi, there are a few ways to reduce your trading fees. We'll explore them in a moment. If you use these ways in the right way, your Huobi transaction fees will be significantly lower than the fees you pay at other cryptocurrency exchanges.
At DoNotPay, we are focused on helping you to get a reduction in your . We can also help you appeal for a reduction or waive your HOA, Shopify, Etsy, and Robinhood fees.
Now, let's talk about Huobi fees.
How Much Does Huobi Charge per Transaction?
When it comes to fees, Huobi is super competitive, because of its decision to shift to a native token-based economy.
Huobi Token (HT) gives its users the right to reduce trading fees in half. Reducing the fee using HT is easy. Just hold your Huobi Token in your wallet and then select the option to use HT for  in your user configuration panel.
You now stand a chance to enjoy a big discount in contrast to the standard fee, which totals:
Maker fee, 0.2%
Taker fee, 0.2%
Types of Huobi Fees
1. Huobi Trading Fees
At the beginning of 2017, various zero-fee exchanges began working in China. Months later, regulators forced the exchanges to impose a flat 0.20% trading fee. Huobi is still charging 0.2% in spot trading fees for makers and takers, which is slightly below the global industry average.
With respect to Huobi's contract, trading makers pay 0.02% and takers 0.04%. According to a recent study, the industry average contract maker fees were 0.018%, and the average contract taker fees were 0.063%.
So Huobi's contract trading fees are slightly below the industry average for makers and slightly above for takers.
2. Huobi Withdrawal Fees
Huobi charges a withdrawal fee equivalent to 0.0001 BTC if you withdraw BTC. This fee is lower than the industry average.
The withdrawal fees are, however, dynamic. You'll be charged according to the current network conditions. So withdrawal transaction costs can fluctuate due to issues like network congestion.
How to Appeal Huobi Fees
Here are a few ways to help reduce your Huobi trading fees:
Huobi Point Card
A Point Card refers to a prepaid card that holds a number of points that you can use to acquire a reduction of your transaction fees while trading on Huobi.

One point equals one USDT fee, and only a limited number of point packages are accessible each day.

Super Rebates
The Super Rebates program gives users a 30% reward from their transaction fees for referring others.
Become a Huobi VIP
You can become a Huobi VIP by paying a monthly fee of Huobi Tokens.

This is most profitable to you if you're a day trader with large portions of money.
How You Can Use DoNotPay to Appeal Huobi Fees
1. Search "appeal fees" on DoNotPay, choose the Fight and Waive Fees product, and select the type of fee you want to appeal.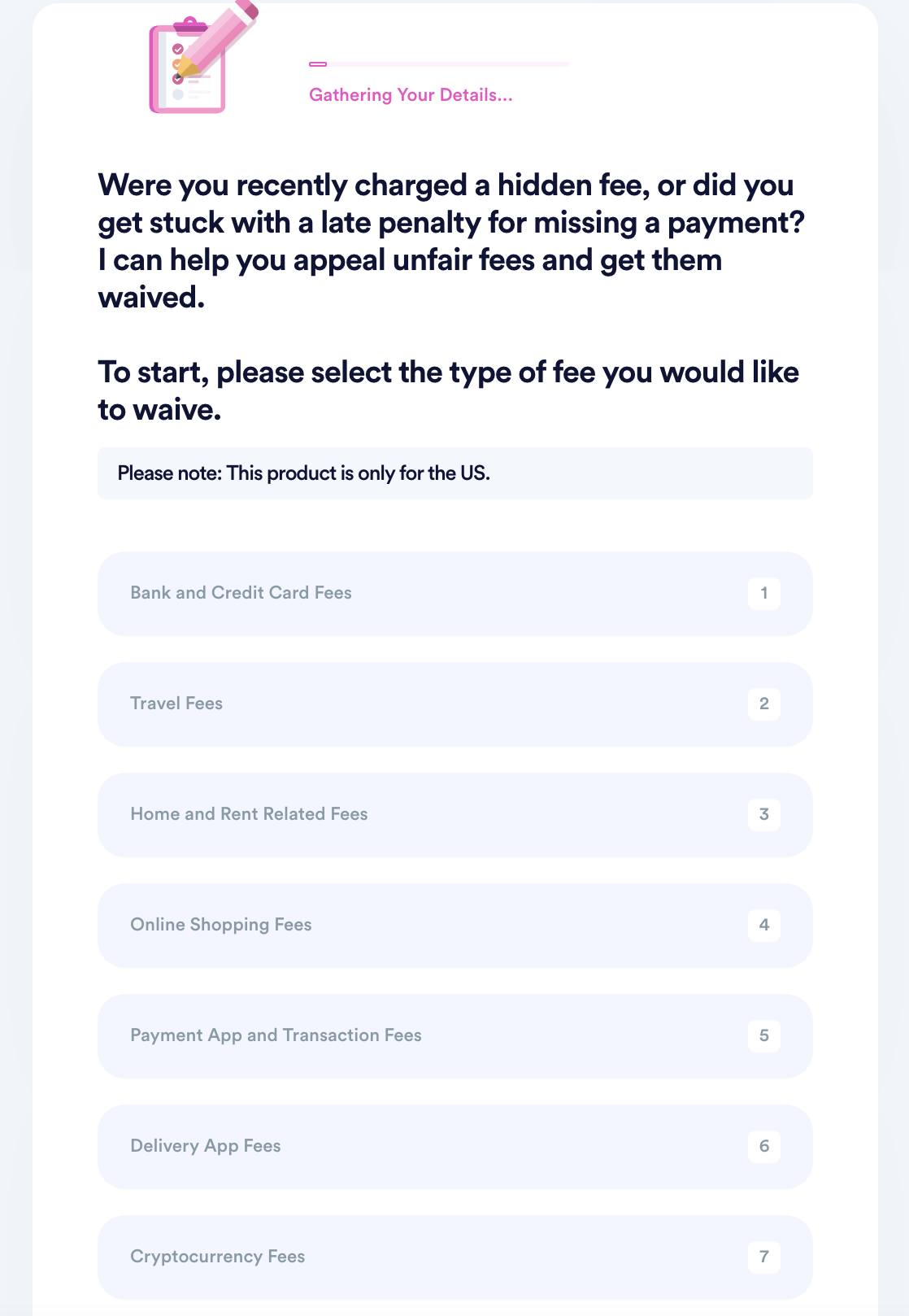 2. Select the merchant you want to appeal fees for and enter the details of your transaction, including an associated account if you have one.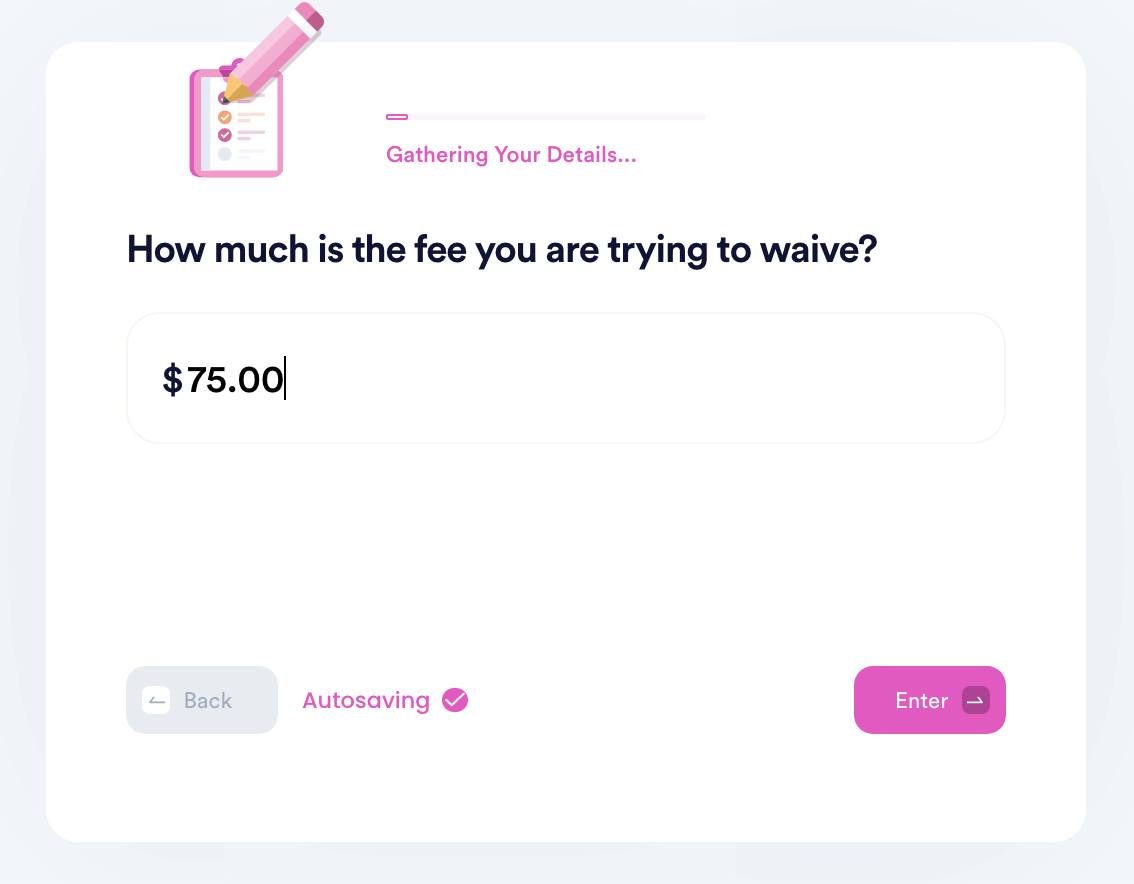 3. Submit your case! DoNotPay will generate the best argument for your case and make sure your fee waiver request gets sent to the merchant for processing.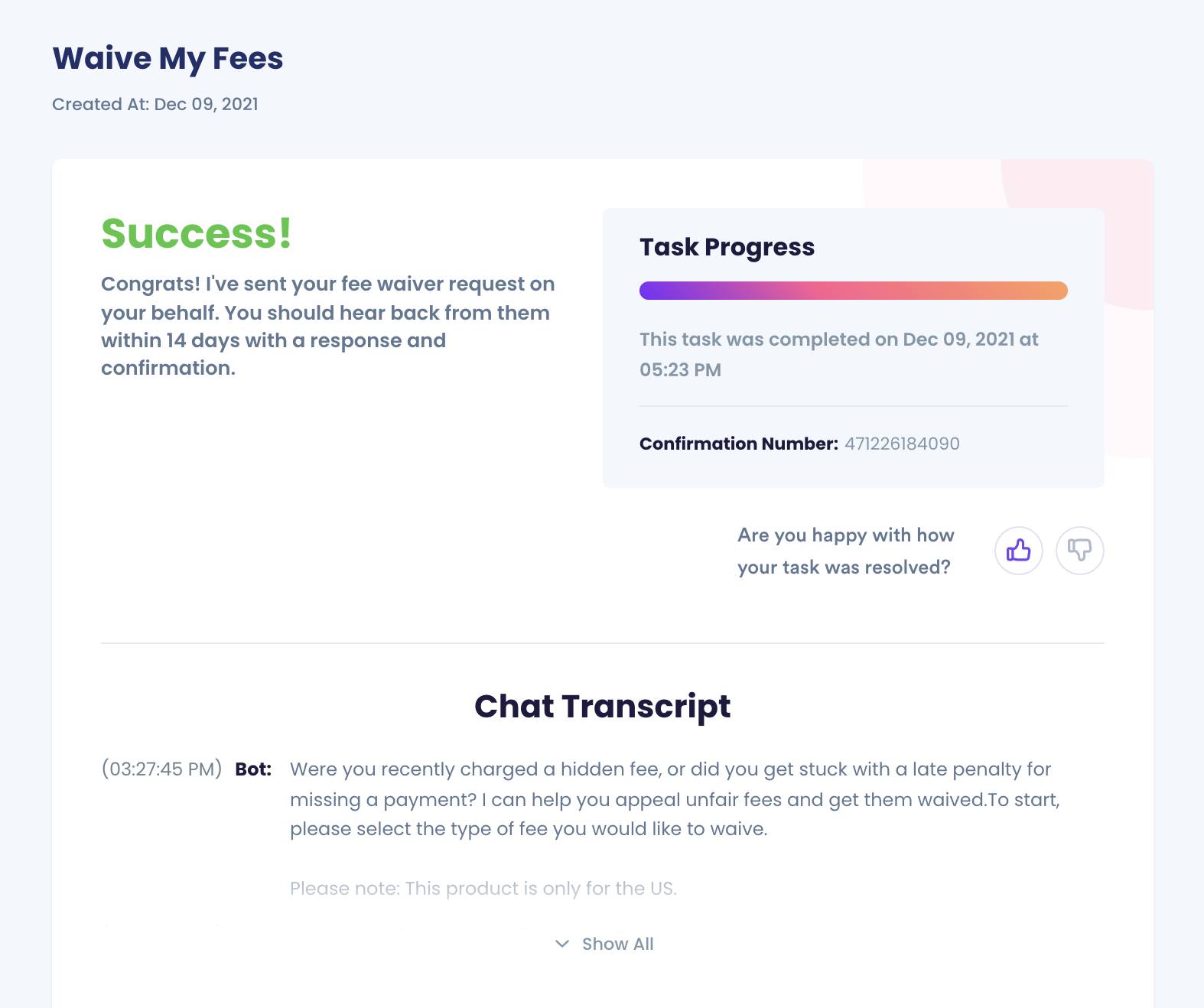 DoNotPay Works Across All Groups With the Click of a Button
Alongside Huobi fees, we can also help you to fight, appeal or waive:
What Else Can DoNotPay Do?
At DoNotPay, we can also help you to
To get more accustomed to our services, contact us today. We take pride in your satisfaction.