HR Complaints About Managers
A good Human Resources department is like a Swedish massage - calm, assuring, and stress-relieving. In contrast, bad leaders can be traumatic, disrespectful, and emotionally abusive.
Every employee is legally entitled to work in a safe and healthy workplace. This article will explain the steps you need to take when you are dealing with toxic managers. We'll also introduce a way to file an HR complaint anonymously through !
3 Things You Should Know Before Filing an HR Complaint
Don't feel guilty for doing what is right.

You may feel burdened by the idea of turning your boss in or being accused of betrayal. However, remember that you are legally protected when voicing your concerns. In addition, filing formal complaints can help your HR department draft

reports

that improve your organization's work environment and culture.

Your manager should take responsibility for their actions.

Although your manager may have more power and respect within your organization, they should be held responsible for abusive

behaviors

, like sexual

harassment

, racial

discrimination

, and more.

Understand and protect your rights.

HR

is designed to protect the company, so filing a formal

complaint

should be your last resort to handle an uncomfortable situation. You may experience retaliation and even termination. However, remember that you are protected by the Whistleblower Protection Act of 1989 and the Equal Employment Opportunity Commission (EEOC).
5 Steps You Should Follow to Prepare for an HR Complaint
Document everything

. You need to collect evidence,

including but not limited to: message history, timestamps, call logs, etc.

Talk to your manager

. Although this isn't always easy, communicating with your manager about your grievances could help resolve the situation before you file a formal complaints.

Ask coworkers if they are experiencing similar issues. Typically, your colleagues' support and testimony will strengthen your case.
Check the company's procedure on filing complaints. There may be other internal complaint methods that you are unaware of.
Speak to your boss's superior. It may be more effective to complain directly to your boss's superior. This is recommended if your boss is non-compliant and refuses to acknowledge your grievances.
2 Types of HR Complaints
Type of Complaint
When to File It

Oral Complaint

You work at a small start-up with 5 to 20 staff.

Your company has a culture that encourages open discussions.

Your manager or HR department is notorious for ignoring written messages.

Written Complaint

You work at a large corporation.

Your employer prioritizes strict rules and procedures.

You lack the courage to speak up or your manager refuses to listen.
3 Tips for Filing a Complaint With HR
List facts in your message.

Include dates, events, and supporting evidence.

Have a constructive tone

. You should avoid unprofessional remarks, derogatory tones, or informal comments.

Copy all relevant persons

. From upper management to colleagues, everybody who needs to know your complaint should be copied.
File Your Anonymous HR Complaint Today Through DoNotPay
With all the complications mentioned above, we understand it can be daunting to write a formal complaint letter to HR. Let DoNotPay handle the stress for you! You can file an anonymous HR complaint by following three simple steps:
1. Sign up at and search for the Anonymous HR Complaint product.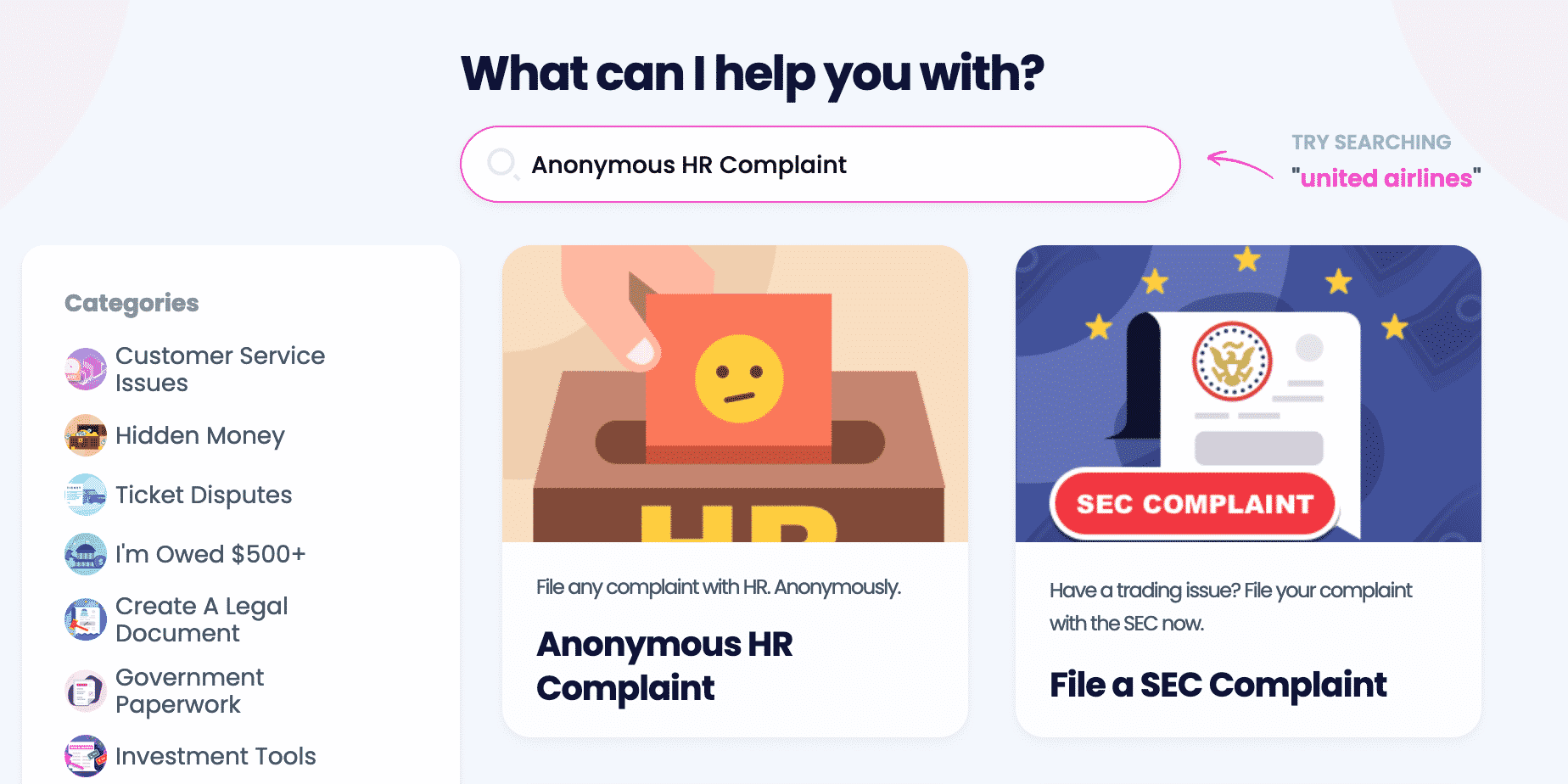 2. Enter your employer's name and your HR's mailing address.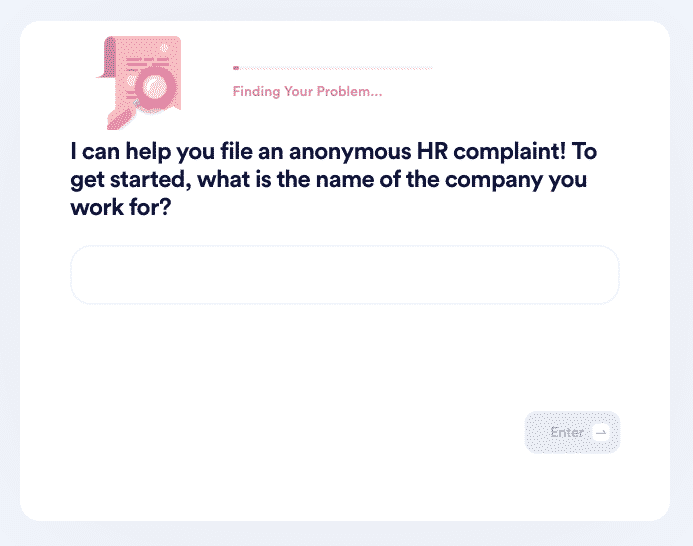 3. Describe your complaint and offer a solution you would like to see implemented.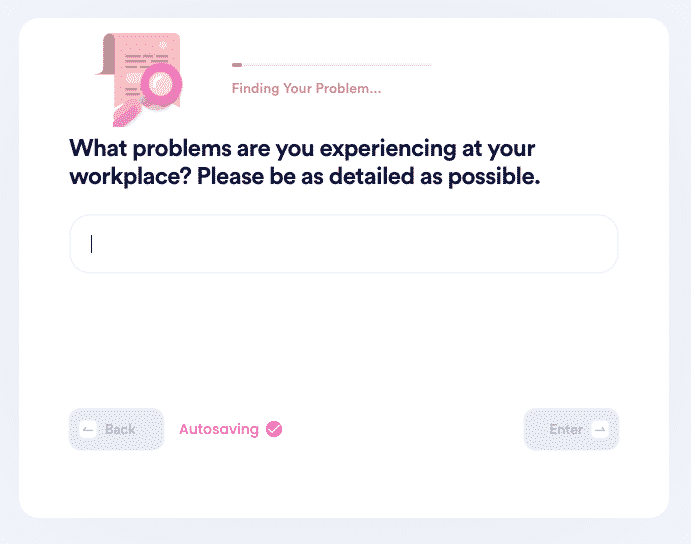 That's it! DoNotPay does the rest and delivers your complaint directly to your company's HR department. Don't worry, we don't include any of your personal information.
DoNotPay Is Always Here for You
DoNotPay doesn't just stop at anonymous HR complaints. Check out what else we offer: