How to Write a Complaint Letter to a Company the Easy Way
Every employee is legally entitled to work in a safe and healthy atmosphere. Unfortunately, you may be a victim or witness of misconduct at some time in your career. This is when you should write a complaint letter to report any offense and wrongdoing in the workplace, such as discrimination. 
This article will discuss why and how you should write a formal complaint letter. In addition, we'll provide you with a sample complaint letter that you can submit to Human Resources. If you are reluctant to voice your concerns due to fear of ramifications, we will show you how to complain the safe way with DoNotPay. 
Why You Should Mail a Complaint Letter
Here are three critical reasons why you should write a complaint letter:
It puts your complaints in the company's record, such as

Human Resources reports

. 

It helps you preserve your legal right in the

situation

.

The company would know that you're serious about seeing a positive result on your complaint.
4 Tips For Writing An Effective Complaint Letter
The table below outlines the top tips for writing an effective and articulate complaint letter. 
Tip
Explanation

Keep the letter concise.

Make sure your letter is precise about your grievances, evidence, and proposed solution. 

Use appropriate language.

Present your letter in a professional manner. 

Attach copies of evidence.

Include evidence to strengthen your claim:

Screenshots of messages

Emails

Voice memo

Witness statements

Videos

Photos
Sample Complaint Letter 
Here's a sample complaint letter you can use to draft your own:
[Your name]
[Address]
DD/MM/YYYY
[Recipient's name]
[Company name]
[Company address]
Dear [Recipient's name]:
I am [name] and I have been working at [company] as a/an [job title] since [date]. 
I am writing to file a formal complaint against [name of employee]. His/her [type of misconduct] has been undermining my productivity and the professional work environment. 
Specifically, [name of employee] has continually [misconduct] since [date]. I have attached [type of evidence] to prove his/her [misconduct]. In addition, I have signed statements from colleagues who have also witnessed his [misconduct]. 
I look forward to hearing from you as soon as possible to resolve this pressing matter. 
Yours sincerely,
[Your name and signature]
[Your position]
File a Complaint With DoNotPay Today
DoNotPay makes it easy for employees to file anonymous HR complaints without having their identities disclosed. Once you create an account on DoNotPay, you can file your complaint with three easy steps:
1. Go to DoNotPay using any web browser and open the Anonymous HR complaint product.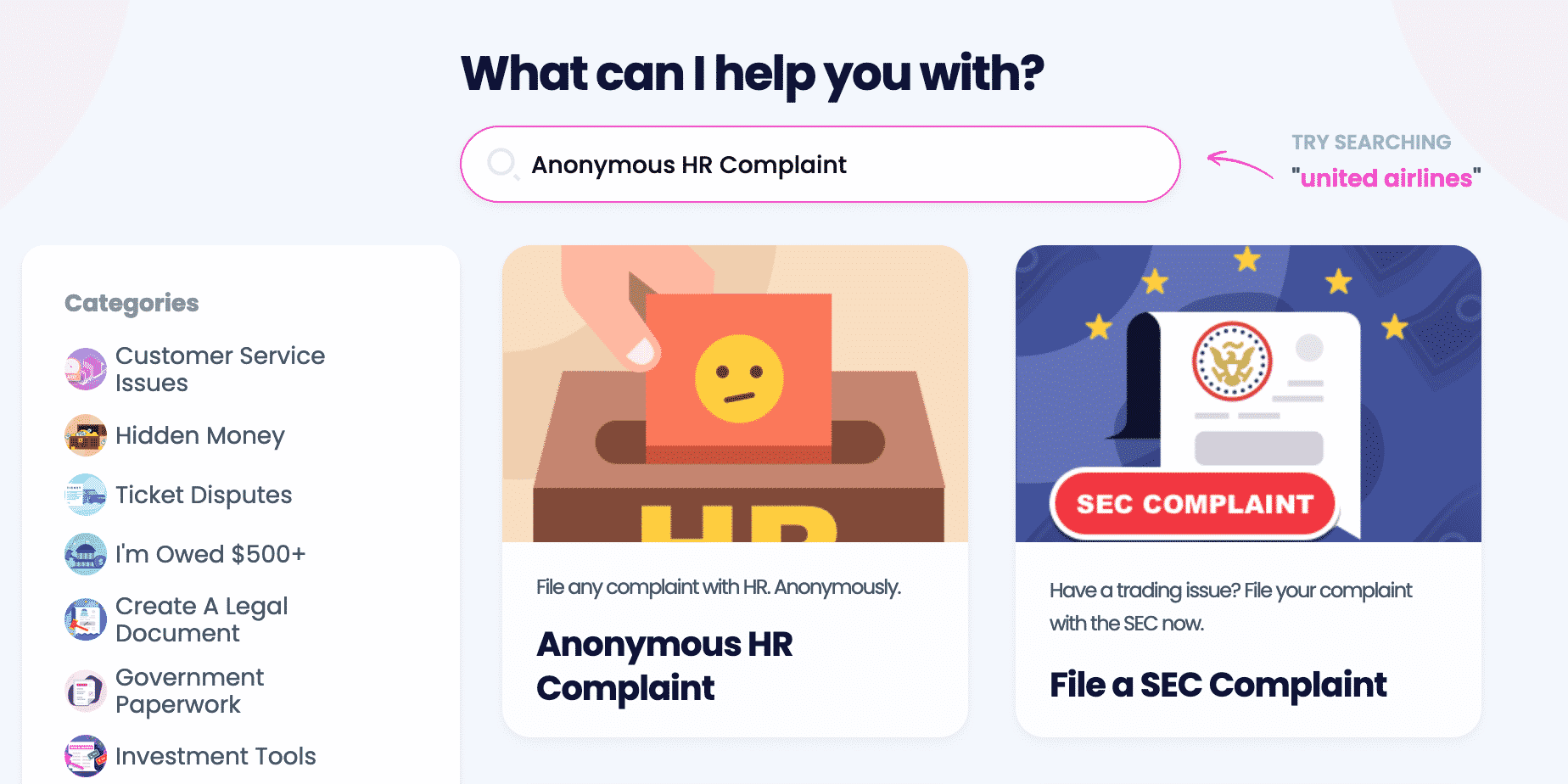 2. Enter the name of the company and its mailing address.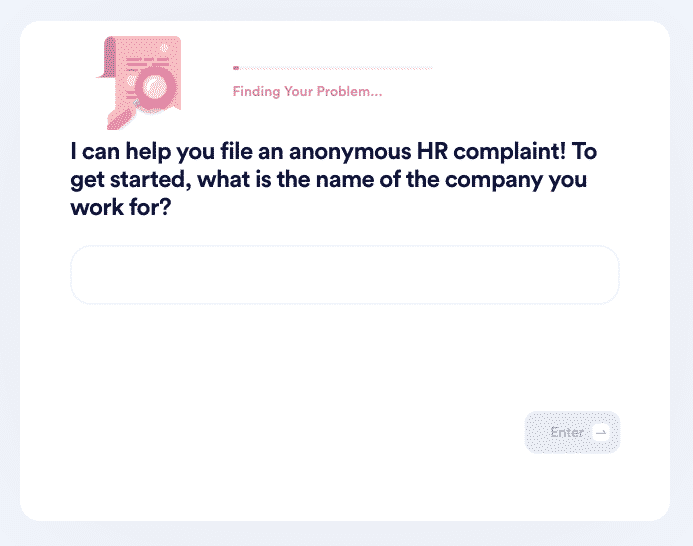 3. Describe the issues you faced and the resolution you hope for.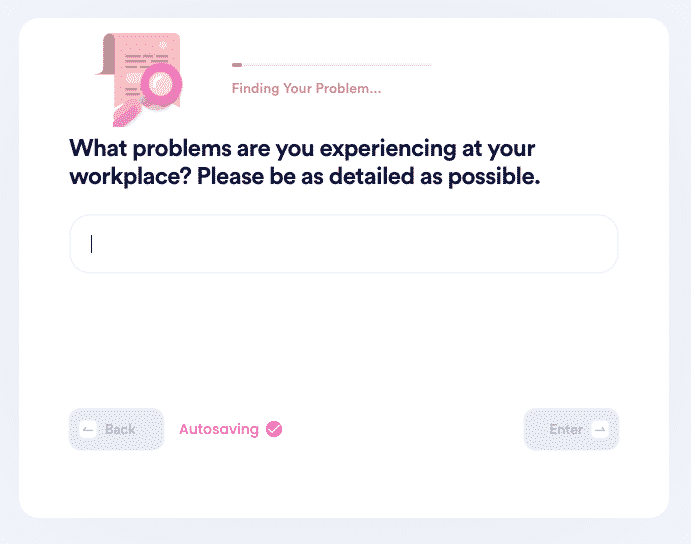 That's it! DoNotPay automatically forwards your complaint to your HR department while protecting your identity. 
DoNotPay Is Your Personal Lawyer
In addition to helping you report misconduct safely in the workplace, DoNotPay can help with day-to-day tasks such as applying for gift card cash backs, creating child travel consent forms, and more! Here's what else we can help with: