How to Write a Complaint Letter About an Employee Rudeness
If you work in an office or with a team, you probably have had to deal with a rude coworker who gets under your skin. This is a problem not only because this may irritate you, but it may also affect your ability to perform your job and make you unproductive. Therefore, it's important to know how to write a formal complaint letter to alert HR and get their help in resolving the matter. You should not let an unprofessional coworker ruin your life at work, and the most effective way to make sure this doesn't happen is to properly make a complaint to HR.
What Rude Behavior Looks Like in the Workplace
Before making a formal complaint, you should know which behaviors warrant a formal complaint letter. The table below outlines examples of rude behavior:
Behavior

Description

Crude Language

Most workplaces frown upon the use of curse words or crude language and jokes at work. When an employee repeatedly uses such language, they are not only violating company policy but also making other employees and possibly clients uncomfortable.

Frequent Tardiness

Constantly showing up late is a common form of rudeness in the workplace. Furthermore, employees who are regularly tardy to meetings and work may undermine their teams' progress. This also shows disregard for their coworkers' time.

Interruptions

When employees constantly interrupt their coworkers in meetings, they stop their coworkers from clearly articulating their ideas and contributing to the conversation at hand. As a result, this behavior undermines productivity and morale in the workplace.

Disruptive activity

Disruptive

behavior

in the workplace includes any behavior which distracts other employees from completing their jobs efficiently or disrupts the workplace. Examples of disruptive activities include:

Gossiping

Speaking loudly on the phone 

Sending non-work-related emails to coworkers

And more.
What to Include in a Complaint Letter When Reporting a Colleague
Writing a complaint letter about employee rudeness requires that you include all the necessary information while sticking to the right format. These are the elements to include in your complaint letter:
A brief summary of the issue you are 

reporting

.

Details of the event(s) mentioned, as well as time, date, and context of the incident. List each incident separately. Attach all the evidence you have to strengthen your claim.

Details of the violation of policy. Instead of focusing solely on what the employee did, detail how their actions affected you as a coworker.

Details of the steps you have taken to resolve the problem on your own.

A polite proposal of how to resolve the issue.

Request for response to your complaint as soon as possible.
The Downside to Making an Official Complaint About an Employee's Rudeness
Reporting an unpleasant workplace issue to HR does not always yield the results you desire. Risks associated with filing a formal complaint include:
The problem might escalate when the accused employee finds out you made a report about them. They may accuse you of being "disloyal", which can significantly strain your work relationships and even lead to

 

harassment

and 

discrimination

.

HR may not take action on your complaint. Your complaint might not be taken seriously or refuse to launch an investigation. 

Your coworker or

manager

may retaliate against you and make the work environment even more hostile. 
Report Employee Rudeness to HR Anonymously with DoNotPay
Given these possible consequences of making a complaint about your coworker's rudeness, you may want to consider making an anonymous report. Luckily, there's an easy way to do this. Through DoNotPay's Anonymous HR Complaints product, you can file a credible HR complaint with ease. You can complain about your coworkers or even bosses, in anonymity and in 3 simple steps:
1. Log in to DoNotPay and select the Anonymous HR Complaints product.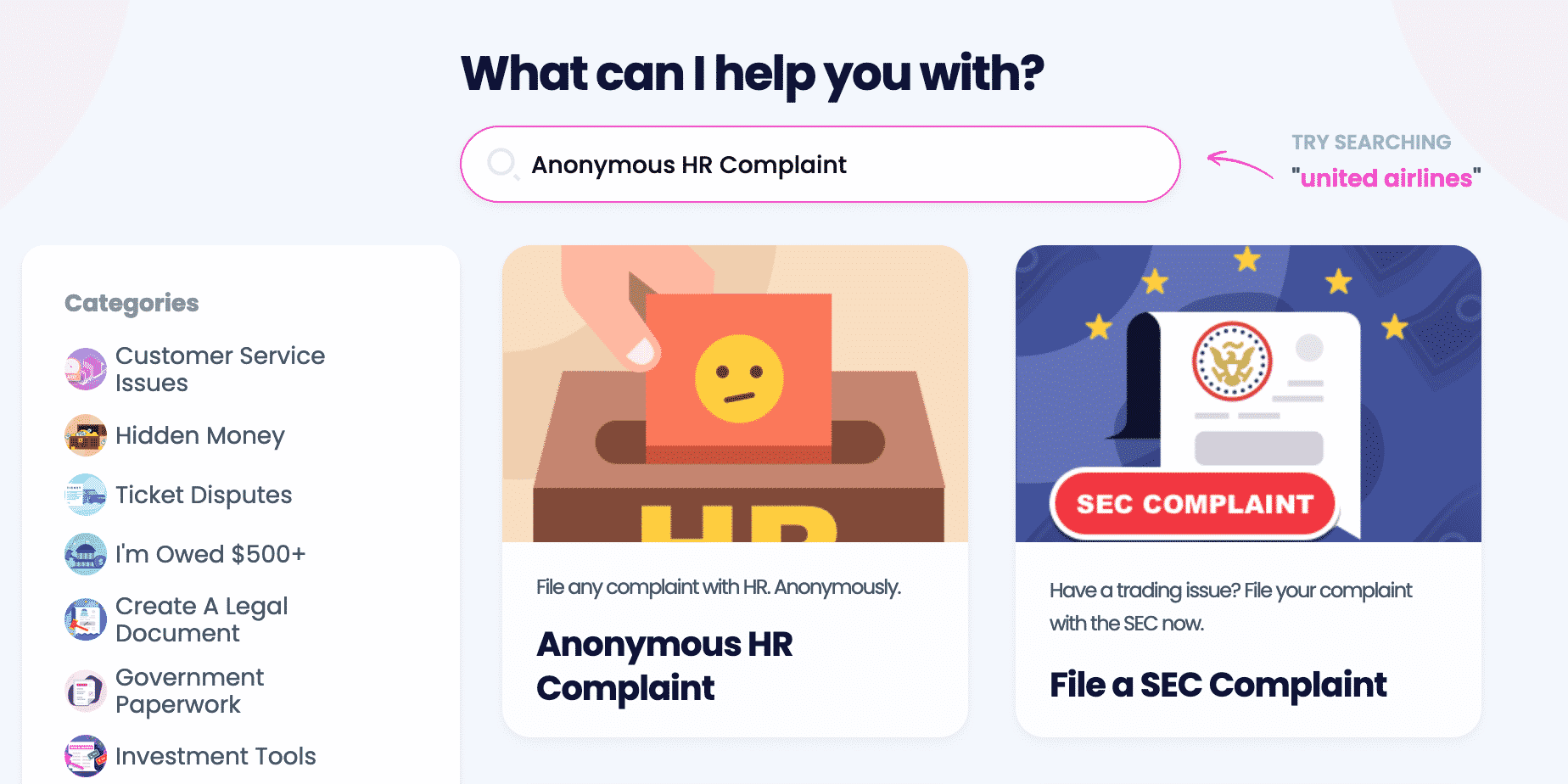 2. Then, add your employer's name and the address for your HR department.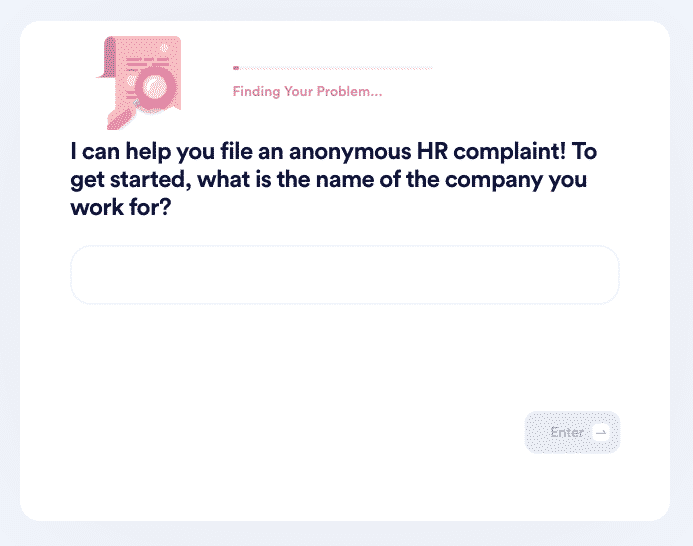 3. Finally, provide details about the issue you're complaining about and how you would like it resolved.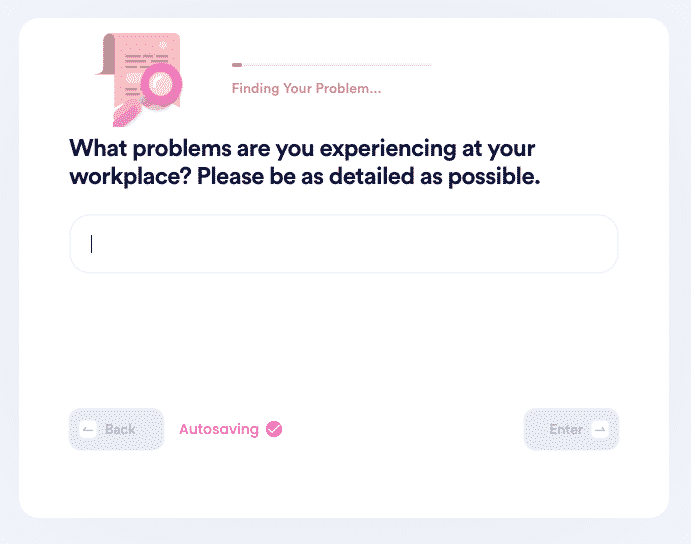 That's it! DoNotPay will automatically file your complaint to HR while protecting your identity!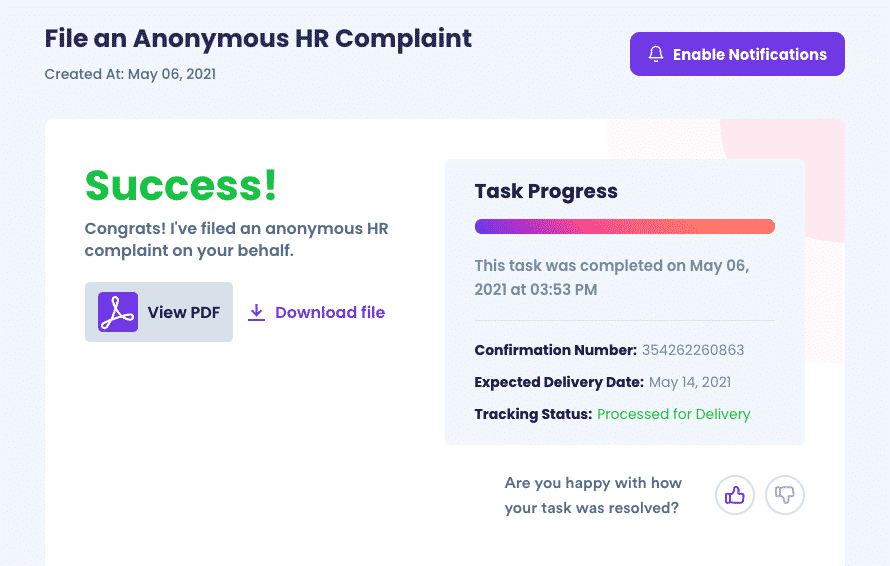 Other Services DoNotPay Offers
Not only does DoNotPay help you write a complaint letter about a rude employee, but it also offers a wide range of accessible services and assists you with: