How to Write a Letter to Tell Your Landlord Rent Will Be Late
 When you rent a home from someone else, you must pay your rent at the right time. Otherwise, you may risk being evicted. What happens if your paycheque is late? You need to find out.
There is a right way to do it, one that will protect you from eviction and prevent hard feelings from your landlord. DoNotPay knows the best way to make it happen.
What Are Your Obligations As a Tenant?
When you owe a rent payment to your landlord, you must do your best to pay it on time and as per your rental agreement. Even missing just one payment can put you in arrears.
If this is your first time, and you have been a good tenant, your landlord will be more willing to help you, but you will need to talk to them about the situation. The key is to not ignore the fact that you are the one who now owes money. One great option is to pay as much as you can and promise to pay the rest as soon as you are able.
For people who are consistently late with their rental payments, the landlord is within their legal right to start the eviction process. Some situations that may increase the likelihood of eviction are:
Repeatedly Being Late with Your Payments
Already Being in Arrears for Previous Months
Your Tenancy is Fixed Term, or You Have an Assured Shorthold Tenancy
These situations, if taken to court, could mean that the court will side with the landlord, and you will need to be out of the flat within 14 days. Before it gets to this point, it may be time to talk with your landlord.
Negotiating with Your Landlord: How to Tell Landlord Rent Will Be Late?
If you are in a long-term rental agreement, there is sometimes a change in circumstances. Maybe you changed jobs or had something else come up that prevents you from paying the full amount at the exact time it's due. In a situation like this, you need to be willing to talk to your landlord about your options.
Negotiate Your Payment Plan.
You may ask your landlord to allow you to pay some each week rather than the total amount once a month. This may make it easier for you to pay and may allow your landlord to feel confident that your rent will be paid.

If you are already in arrears for a month, you may also offer to simply pay more per month until the late payment is paid. For instance, you owe £800 per month, but couldn't pay last month. You may offer to pay £900 for the next few months to catch up.

Ask for a Date Change.
Drawing benefits can impact your ability to make payments on time. If your rent is due on the first day of the month and your benefits don't arrive until the 10th, you may ask your landlord to help you by changing the date your payments are due. There is no guarantee that they will do it, but most will if you present them with a problem and a solution.
Question What They Need to Avoid Eviction.
Landlords are people, too. Most understand difficult times. If you are falling behind, or already in arrears, but they don't seem to want to negotiate, ask them how they want to handle it. Let them know that you are working toward a solution that doesn't include losing your home.

If none of these options are possible, it may be time to tell your landlord that you plan to move out. However, you must have a tenancy that will allow you to break your lease early.
How to Notify Your Landlord You Plan to End Tenancy
There are two types of tenancy in the U.K. Each of these may require you to do certain things before you can end your tenancy.
A Fixed-Term Tenancy
With a fixed-term tenancy, you are obligated to pay rent until the end of your fixed term, unless the agreement says you may end it earlier. This will usually be found in a section that talks about a break clause and may give you specific details about what you must do to terminate it early, including the time frame of your notice.
A Periodic Tenancy
With this type of tenancy, you can give your landlord notice at any time, but you will need to pay rent until the end of your notice period. This means you will need to pay based on your current rental schedule. For instance:
If you typically pay weekly, you will need to give your landlord four weeks' prior notice.
If you pay monthly, you must give one month's notice.
If you pay every three or six months, you must give that much notice to your landlord.
The exception is if you currently live with your landlord as a roommate. For this, you will need to simply form an agreement with your landlord on the departure date, unless your rental agreement says otherwise.
How To Tell My Landlord Rent Will Be Late in Writing?
If you are ready to leave your rental agreement, you will need to provide notice of it on the first or last day of your tenancy period. For instance, if you entered the agreement on the first day of the month, you must provide notice on the 31st or the first.
When writing the letter, you should be as specific as possible. One option is to say,
"I am writing to provide notice that I will be moving out on (date). At this time, I would like to request that you inspect the property on that day so that I can return the keys and collect the tenancy deposit of (amount) once everything is in order."
Before you send the post, you should:
Make sure it's dated properly.
Create a copy for your records.
Send it with a proof of posting certificate.
This will ensure that you know when your landlord receives it so that there isn't anything left to chance. This same process can inform your landlord that your rent will arrive later than usual. However, for this letter, you may wish to say something like:
"I am writing to inform you that my rent payment will be late due to (circumstance). I will pay you (amount) now, but the rest will not arrive until (date). Late payments are not ideal, and I am very sorry for the inconvenience. I will do my best to ensure it does not happen again."
If your landlord is not working with you on the issues that you are dealing with, DoNotPay can help you ensure that your tenant rights are being respected.
How DoNotPay Solves Rental Problems and Protects Your Tenant Rights
DoNotPay can help you handle most rental issues. With DoNotPay's help, and the easy-to-use Landlord Protection Product, we can help you deal with:
Getting Your Tenancy Deposit Returned
Getting Your Landlord to Make Repairs
Avoiding Evictions
Breaking Your Lease Early
If you want to break a lease or inform your landlord of late payment, but don't know where to start, DoNotPay has you covered in 4 easy steps:
Search for and open the Landlord Protection product on DoNotPay. 
Select which issue applies to you. 
Answer a simple set of questions so our chatbot can collect the necessary information to create your demand letter. 
Choose whether you want DoNotPay to send the demand letter to your landlord or roommate on your behalf. If you already tried sending a demand letter and it didn't work, we can help you start the small claims court process.
And that's it! You should hear back from your landlord directly once your demands are sent. It is simple, effective, and secure to use the DoNotPay service.
Other Services By DoNotPay to Help You Deal With Stressful Situations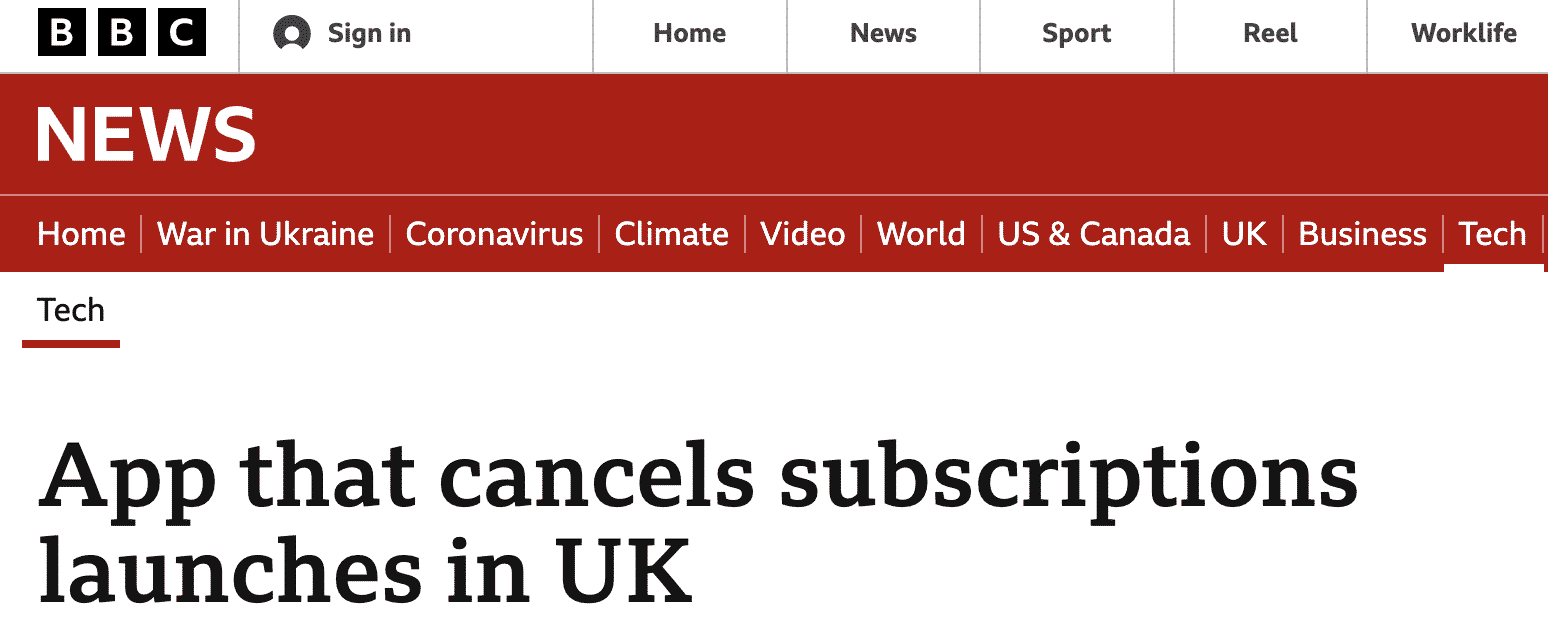 Helping you learn or ending your lease are just a few things DoNotPay can do. DoNotPay is an online robotic lawyer group that can tackle many stressful situations for you. Just some products provided include:
If you want to know more about the many services provided by DoNotPay, you simply need to join us now!