How To Take Power of Attorney Away From Someone if They Abuse Their Rights
A power of attorney document holds serious gravity as it allows an agent or attorney-in-fact to handle financial, medical, and other matters on your behalf. Abuse of POA rights and various fraudulent activities are not uncommon, so you should choose your agent with caution.
If you're wondering how to take a power of attorney away from someone, you're on the right page. We'll show what the options are and provide information on how to create a solid POA efficiently.
How Do You Take Power of Attorney Away From Someone?
If you—as the principal—are not satisfied with your agent's performance, you can remove that person from the power of attorney arrangement. Here are some common ways to do it:
How To Terminate Power of Attorney
Additional Info
Termination date
While most POA letters don't include the termination date, you might want to put one in your document. Limited powers of attorney usually have the end date as they cover specific periods when, for instance, you are:

Out of the country for a finite period
Unavailable and unable to take care of your affairs for a while

With the termination date, the agent's privileges and responsibilities will end automatically

Revocation
You can revoke any type of power of attorney at any time—be it a general, financial, medical, springing, or durable POA. Revocation can be:

Verbal—You can let your agent know that you're revoking his or her POA privileges, but make sure that:

You do it in front of witnesses
Your state laws don't require a written revocation

Written—To avoid any issues, you should opt for a written revocation. Most states require this document and the POA to be notarized
You should send a written POA revocation to:
The agent
Third parties that your agent had contact with on your behalf, e.g., your doctors, bank, government institutions, etc.
How To Challenge a Power of Attorney
You may contest the POA if you are a third party, e.g., a principal's relative, and believe the agent isn't acting in the principal's best interest or is even abusing his or her rights and neglecting the responsibilities. To do that, you should take the following steps:
Review the POA document—You should start by checking the document and explaining your concerns to a lawyer
Talk to the principal—If you find any solid evidence for your suspicions regarding the agent's conduct, you should present them to the principal since he or she can change or remove the agent
Turn to the agent—If the principal doesn't want to remove the agent, you can talk to him or her. You should do this through your lawyer using the collected evidence to support your grounds
Talk to witnesses—If you believe that third parties the agent has been in touch with on the principal's behalf might provide valuable testimony, you should get in touch with them to gather as much evidence as possible
Go to court—If the principal doesn't want to revoke the POA and the agent refuses to step down, you should prepare for court. If you win, the court has to issue an order for POA revocation
Contesting a Power of Attorney Might Not Be an Easy Task
Keep in mind that if your case ends up in court, you will likely need to:
Provide evidence as to why the agent has to be removed
Prove the principal is mentally incompetent to make decisions
If the latter is not the case, i.e., the principal is competent but still refuses to remove the agent and revoke the POA, you should consult your lawyer and try to find another legal way to convince a judge to override the POA.
Someone Has the Power of Attorney Over My Parent—Should I Be Worried?
If a person has power of attorney over your parent, they can handle your parent's affairs. In this case, your parent is the principal, while that other person is the POA agent.
Regardless of how broad or limited the granted powers are, you should know that a POA agent may not:
Change or alter your parent's will
Transfer power of attorney to another person
Act in a manner that is not in your parent's best interest
Use power of attorney after your parent's death to make decisions (unless the agent is named the executor of your parent's will, too)
A well-prepared POA document can include all necessary measures to prevent disputes, abuse, or fraud. Register for DoNotPay to receive a power of attorney document to fulfill your specific requirements.
DoNotPay Can Help You Create an Efficient POA Document
Do you have to pay for pricey legal services to prepare a power of attorney document? Should you use online templates which are usually too vague? Do you need to get familiar with your state legislation?
The answer is NO! Let DoNotPay generate a POA document tailored to your needs and state requirements.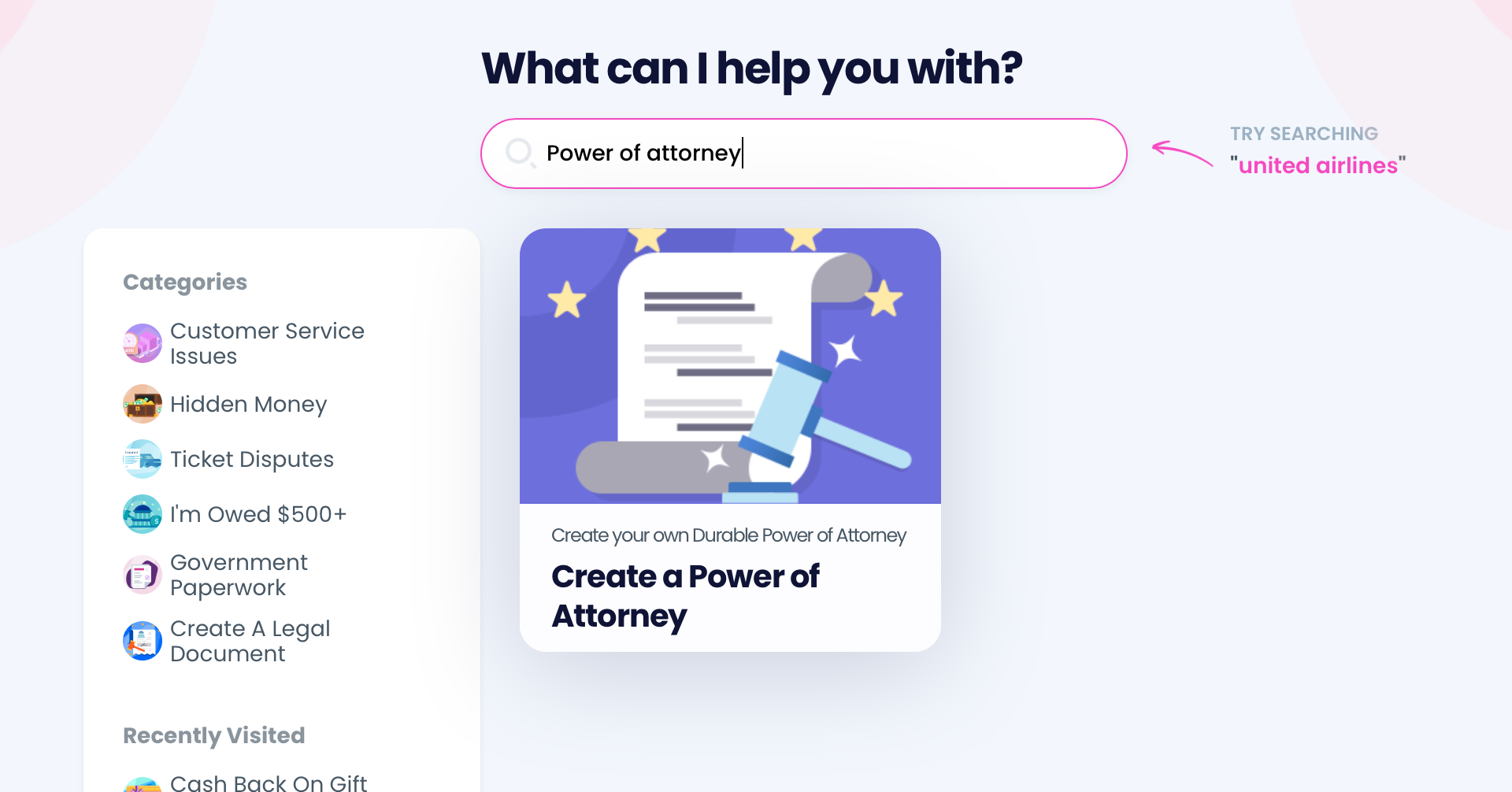 Sign up for DoNotPay and:
Select the Power of Attorney feature
Answer our chatbot's questions to help us assess your situation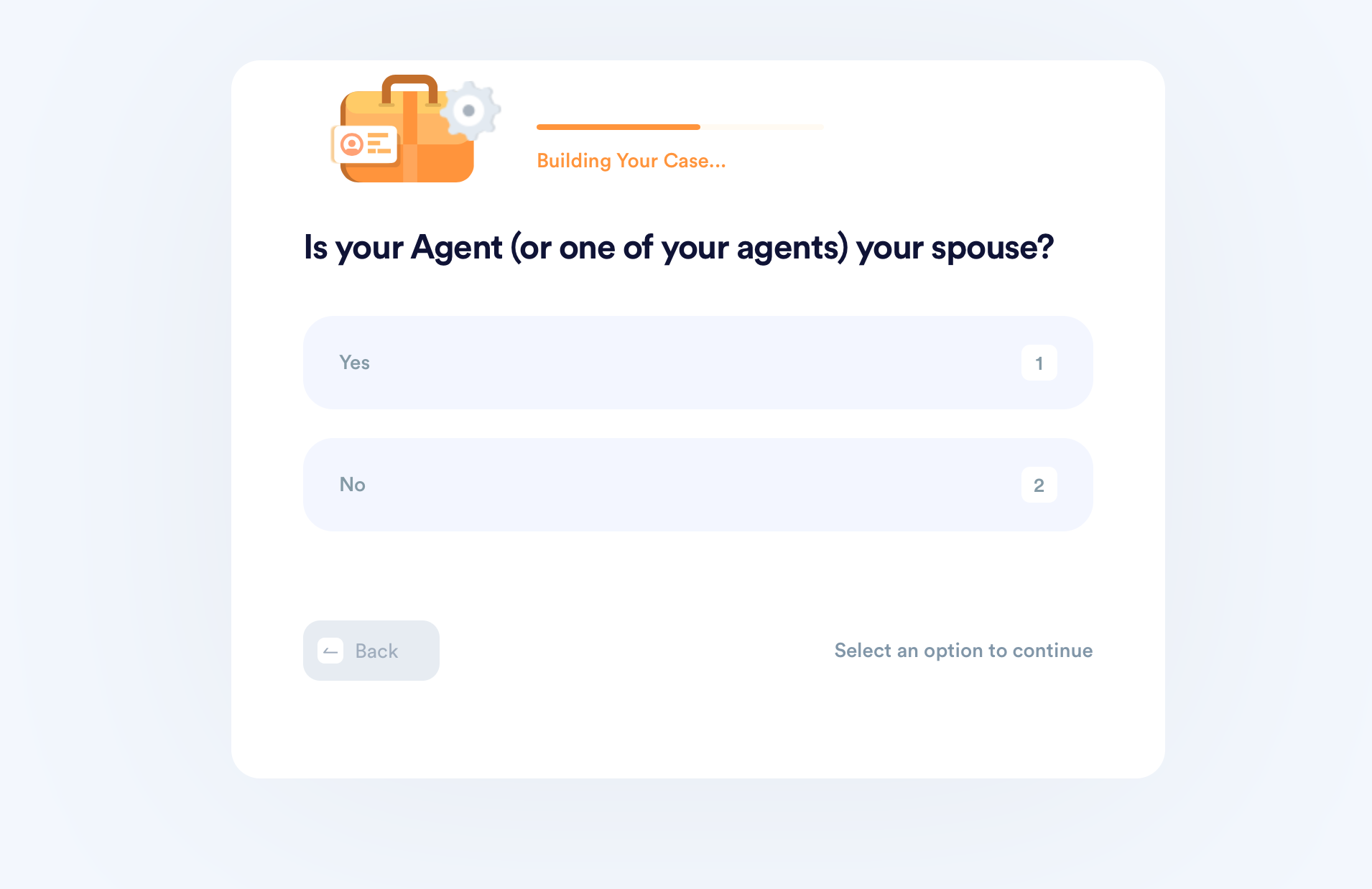 Our AI-powered app creates the POA document appropriate for your circumstances. You will receive the document and two notices both parties in the agreement should take into account.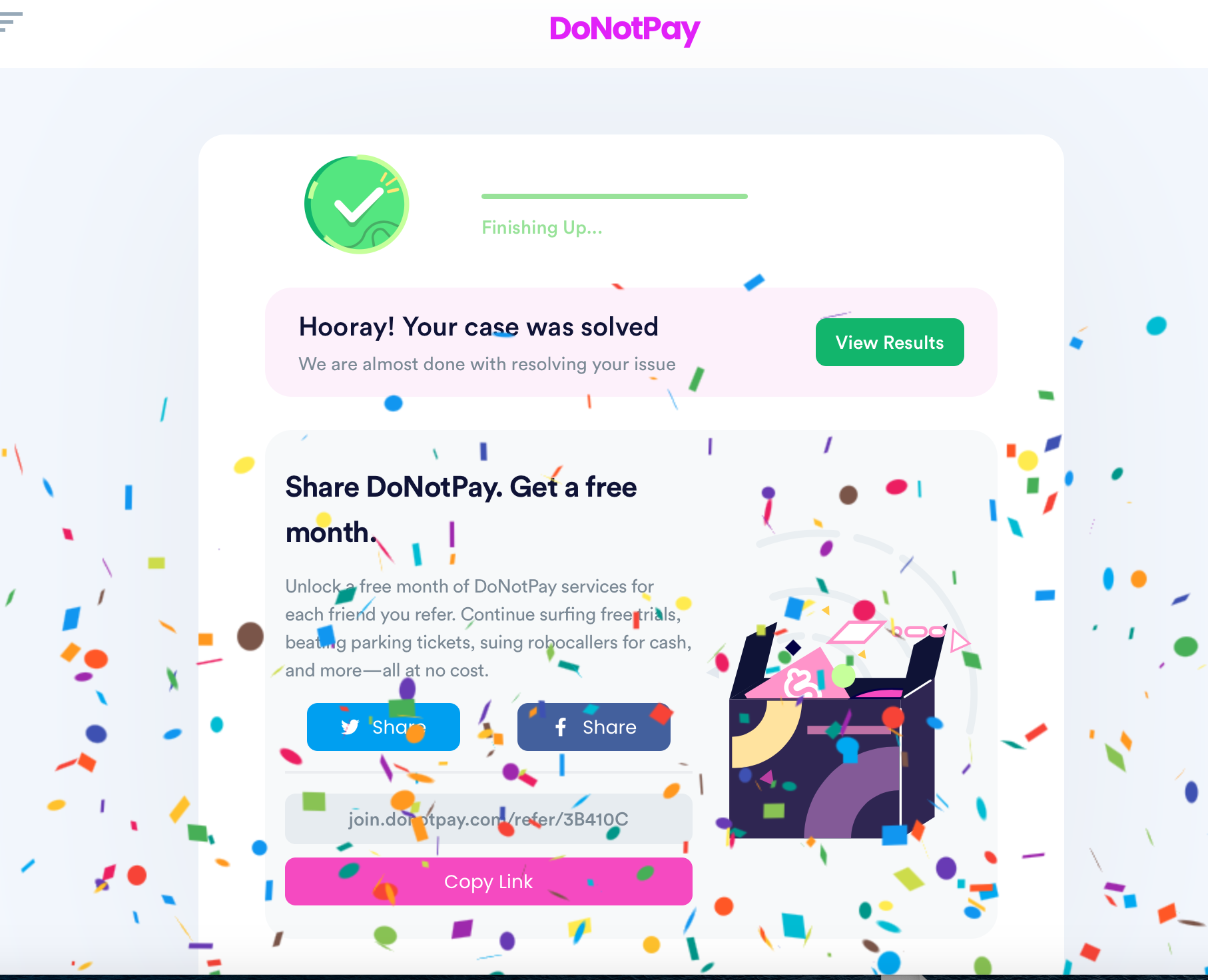 Don't log out of DoNotPay yet! We can connect you with an online notary public who can notarize your POA document 24/7. Keep in mind that most U.S. states mandate POA notarization.
Communication Troubles? Say No More!
Yes, communication is the key, and DoNotPay vows to provide you with the best, most convenient methods to relay or protect your message—whether it's correspondence with your business partner or a loved one who's serving time.
Check out what you get by using our platform:
Use DoNotPay for a Better Shopping Experience
If you have a tendency to shop till you drop, some issues with purchases are bound to happen. Customer rights and satisfaction is what DoNotPay is passionate about.
With your subscription, you will be able to: