How To Sue Navient In Small Claims Court

Have you lost money while servicing your student loans with Navient or received a bad credit score because of Navient's carelessness? You're not the only one. Since 2017, there have been many class action lawsuits and individual charges against the massive student loan provider.
If you have problems with Navient, this article will show you how you can get your money back and how you can sue Navient in a small claims court with
Plausible Grounds To Sue Navient
For the past couple of years, Navient has been the target of many class actions. They have been sued by the entities listed below:
Pursuing a lawsuit against one of the largest student debt collection companies in the US is not an easy task. Before you take your complaints to court, check if Navient has done any of the following against you:
Misinformed you of your outstanding payments

Threatened you for your inability to pay

Encouraged you to choose high-interest repayment plans

Wrongly called and charged you for a debt that was not yours

Mishandled your loan debt calculation

Negatively influenced your credit rating score
You'll have to prove to small claims court how this has caused you significant economic or non-economic damages.
Types of Legal Actions Against Navient
Even though Navient clauses in it's contract that shield it from most forms of legal action, you can still get your complaint filed using:
Types of legal action:
Use when:
Independent Arbitrators

An out-of-court settlement is your preferred choice

You want a flexible settlement process

Hiring a certified arbitrator is within your budget

Class-action lawsuits

There are many people with cases similar to yours

A good number of them are also seeking justice

A class action is available in your jurisdiction

Consumer Financial Protection Bureau (CFPB)

You are not interested in monetary compensation

All you want is to expose Navients wrongdoing

You lack the resources to pursue a case yourself

Better Business Bureau (BBB)

Navient's customer representative is unable to help

You want to

try other ways

to reach the company instead of suing

You want to bring attention to Navient's bad practices to the public

Small claims court

You do not want or

need a lawyer

Your compensation claim is within $1,000 - $10,000

You can afford the fee required by the courts to file a claim

You are willing to handle the case on your own

See the section below on how to sue Navient in small claims court the easy way.
How To Sue Navient in Small Claims Court
Follow these simple steps to sue Navient in small claims court.
Gather all evidence:

Document email exchanges, phone calls, and other forms of communication with the company and its representatives. Have your loan details, plans, and payments ready as well.

Ensure your claim can be remedied by the court: Make sure the desired compensation amount is less than the maximum allowed by your small claims court. Cases with claims above $10,000 may not be suitable for small claims court.
Serve Navient a demand notice: Include your name and other personal information as well as your Navient account details and the reason for your claim. This letter will serve as your final notice before pursuing a case in small claims court.
Fill and file in your claims: Be sure to check the court's procedures and the fees that come with filing a claim.
Serve Navient your claims: States have different rules regarding the service process. Generally, you can either mail the notice with certified mail or the court clerk does it for you.
Appear in court: Since you won't be allowed a lawyer, come prepared and ready to make your case.
Use DoNotPay To Sue Navient In Small Claims Court
Preparing a small claims case against Navient by yourself can be confusing and there is a possibility of missing a deadline or messing up in court. Luckily, can help you with the entire process when suing Navient in small claims court. All you have to do is:
Log in to and select the Sue Now product
Enter the dollar amount you are owed
Choose whether you need a demand letter, court filing forms, or a script
Select the reason for the lawsuit and submit any additional details, including a statement and photo proof
After you're done, DoNotPay will generate a demand letter or court filing forms for you. It'll even mail a copy of your demand letter to Navient. Once you receive a court date, you can come back to Sue Now to get your very own script to prepare!
How to Sue Companies With DoNotPay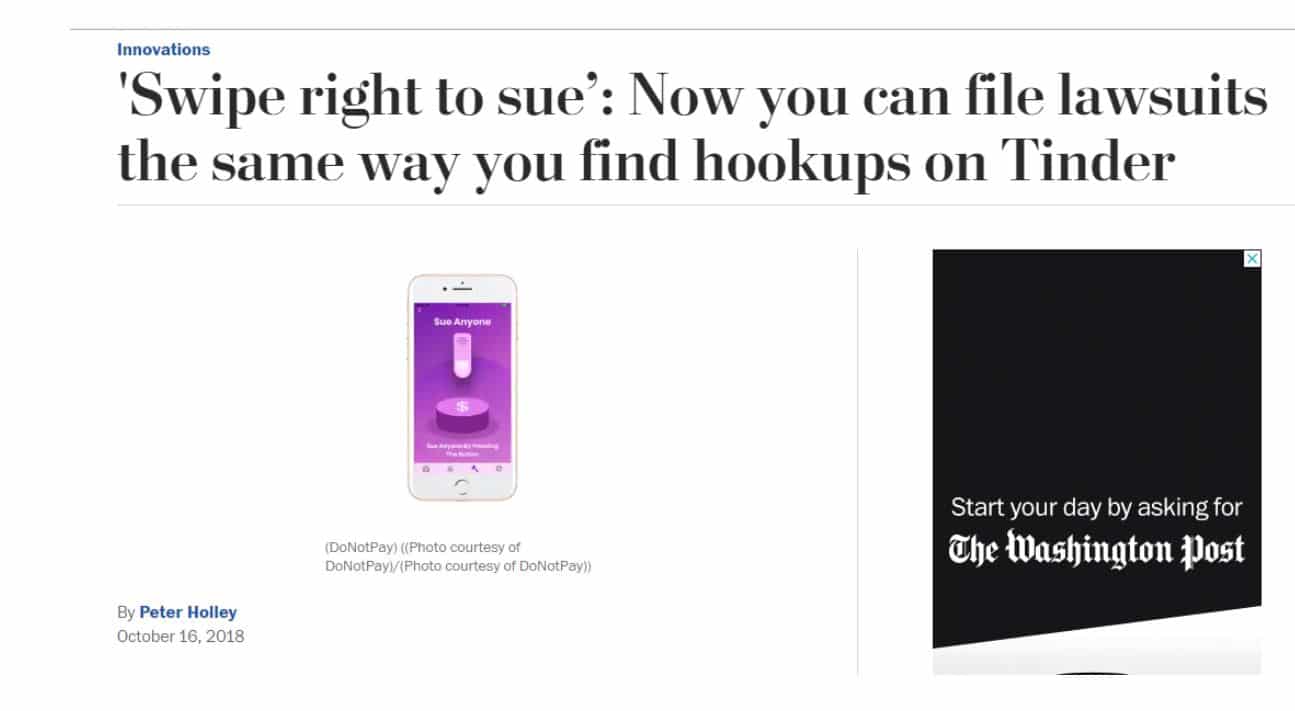 Navient isn't the only company can help you sue in small claims court. Check out some other businesses DoNotPay users have sued using the Sue Now product: