How to Sue Your Landlord for Lead Poisoning 
Lead poisoning can cause untold misery to your health and wellbeing. It will also put a dent in your pocket as a result of increased medical bills. If "" ranks at the top of your Google searches, then worry no more — DoNotPay can help you get the justice you deserve.
Landlord Responsibilities
Every landlord owes their tenant a warranty of habitability, meaning that it is the right of a tenant to have a clean, healthy, and safe rental unit. This right not only covers functioning hot water and heat but extends to cover potential safety hazards.
A rental unit containing toxic metals such as lead is inhabitable. It is the responsibility of the landlord to carry out toxic metal testing to determine the unit's safety. Landlords who fail to perform such tasks are legally liable for lead poisoning or any other form of injury to the tenant due to the landlord's negligence. Then your next steps should focus on  and immediately remediate the hazard.
Enforcing Your Tenant Rights
Below are some of the actions you can take to deal with a landlord who won't take any action to de-lead your home even after they have been notified in writing.
Withhold Rent
You have the legal right as a tenant to hold back your rent payments if the landlord does not do repairs after being afforded adequate time to do so. However, you can only withhold money if you are up to date with rent payments. Before withholding rent, you must first:

Notify the landlord about the repairs needed (in this case, dealing with the lead) in writing and keep a copy of the written notice.
Give them a reasonable time frame to carry out the repairs.
Should they fail, you must notify them of your decision to withhold rent payments until action is taken. Again, this must be done in writing.

Deduct Money
If the landlord is unresponsive in dealing with lead violations in your rental unit, you also reserve the legal right to deduct part of the rent payment and use it to carry out the needed refurbishments that will make the house safe and livable. The "deduct and repair" route is applicable in most states and is one of the most effective ways of forcing the landlord to carry out the necessary maintenance for which they are legally bound. The landlord's legal duty to make repairs stem from the lease terms and the implied warranty of habitability.

Even where the legal poisoning issue is not mentioned in the lease, the presence of lead in the living space compromises your health and safety as a tenant. Therefore, you are at liberty to take action if the landlord doesn't.

Before repairing and deducting, first inform the landlord in writing of the lead violations and provide them with reasonable time to remedy the issue. Be sure to state that you will deal with the issue on your own and deduct the costs from the rent should they fail to act promptly. Keep copies of all correspondence for future reference should the issue escalate.
How to Sue for Lead Poisoning on Your Own
At times it might be too late, and you or your loved ones might have suffered the effects of lead poisoning. You can sue the landlord for compromising your safety and wellbeing in this instance. If you suspect that your child has suffered the effects of lead poisoning, you should have them tested, and if the results indicate so, you can sue the landlord for injuries. While an adult can only sue for lead poisoning within two years after becoming aware, the statute of limitations allows children to file such a case up to their 21st birthday. 
Lead poisoning cases can be complex and hard to pursue. They require you to procure the services of a lawyer who has experience in the field. Such expertise is costly, and legal proceedings can also drag on with no end in sight.
However, there is an effective alternative.
How to Sue Your Landlord for Lead Poisoning With the Help of DoNotPay
If you want to sue your landlord for lead poisoning but don't know where to start,  has you covered in 4 easy steps:
1. Search for and open the Landlord Protection product on DoNotPay.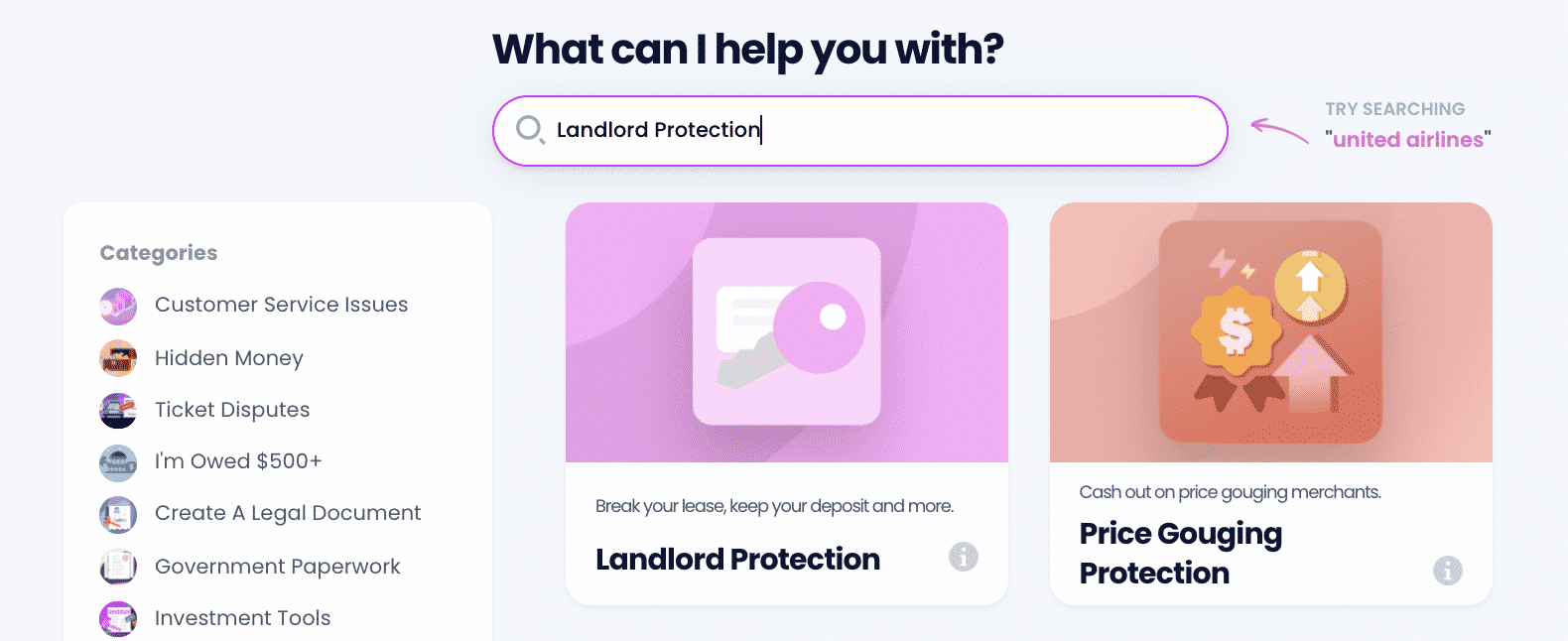 2. Select which issue applies to you.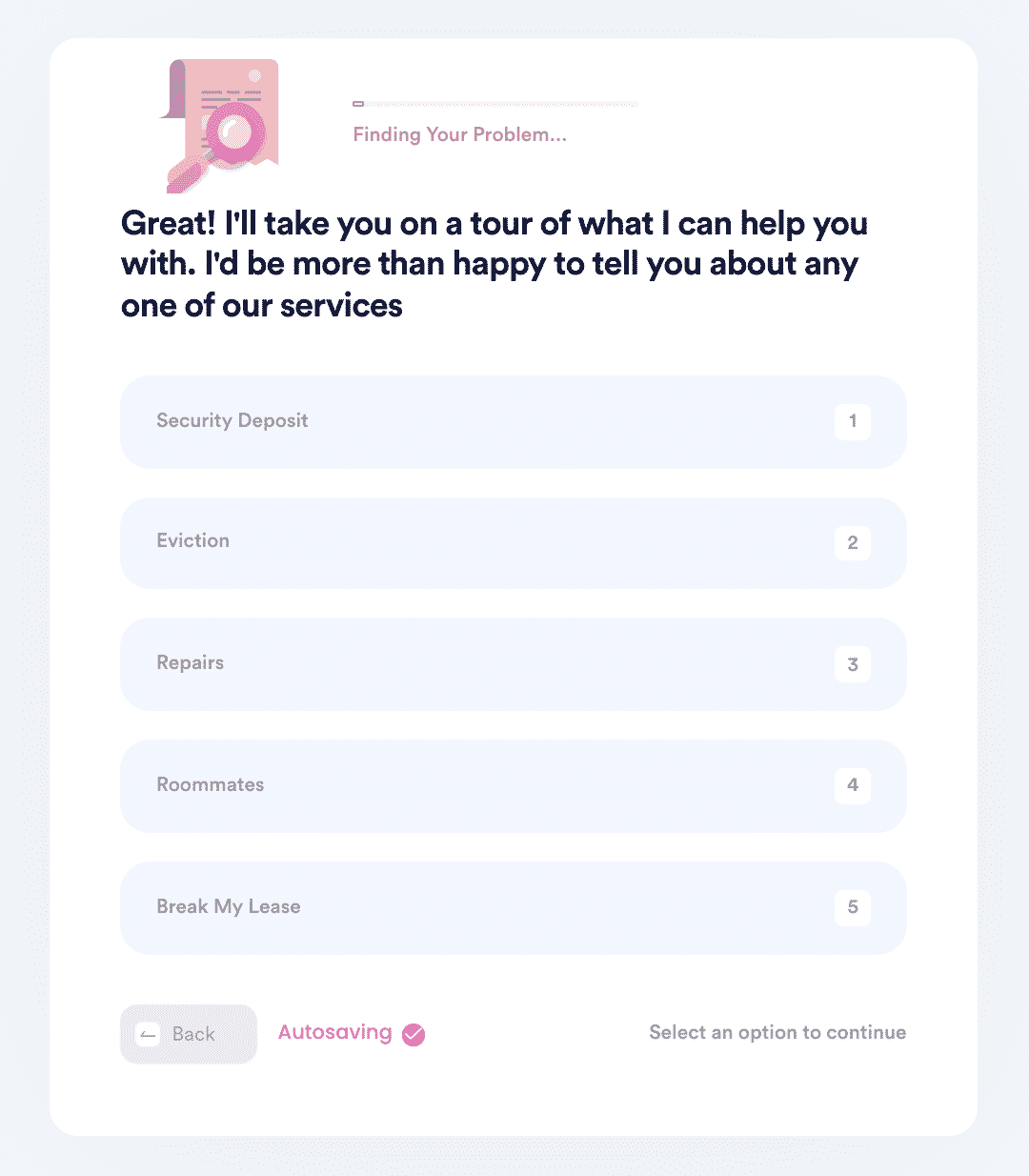 3. Answer a simple set of questions so our chatbot can collect the necessary information to create your demand letter.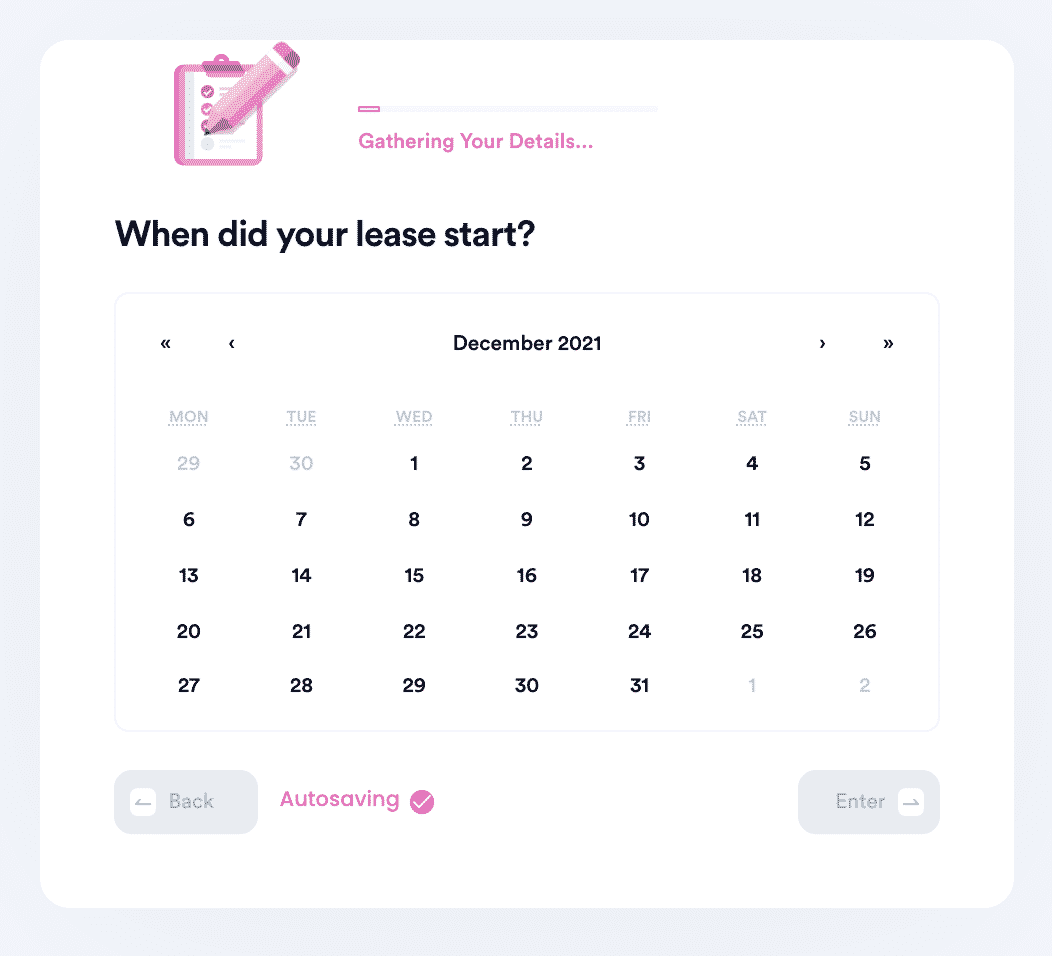 4. Choose whether you want DoNotPay to send the demand letter to your landlord or roommate on your behalf. If you already tried sending a demand letter and it didn't work, we can help you start the small claims court process.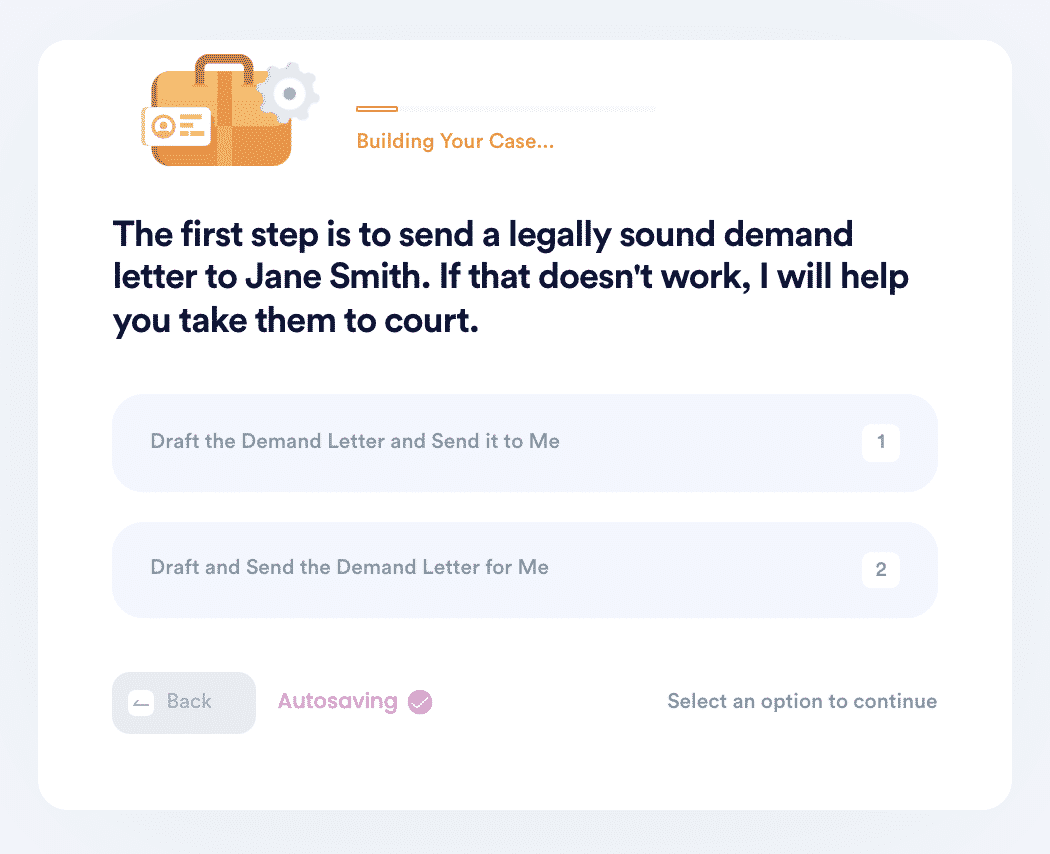 And that's it. You should hear back from your landlord directly once your demands are sent.
What Else Can DoNotPay Do?
DoNotPay's landlord protection product offers you an avenue to fight for your rights as a tenant by helping you:
Helping you stand up for your renter's rights as a tenant is just one of the many things we do. We can also help you with other troubling processes, such as:
Ready to enjoy these solutions and more? Then don't hesitate to sign up!