How to Successfully Sue Facebook

Technology and social media connect us socially, professionally, and communally. Facebook specifically is committed to "advancing a range of new technologies in order to give people the power to build community and bring the world closer" — indicating that the company admits to utilizing smart technology to further its technological gains.
Many people are unhappy with the alleged exploitative nature of smart technology; it stores user information, personal photos, private details, and sales interests. This, coupled with data leaks and breaches of user information has culminated in many people choosing to delete Facebook or file small claims suits against the tech giant due to its data policies, ad specificity, and political campaign neutrality. If you are a user or business owner that has a Facebook account and has encountered conflicts, it is possible to sue Facebook — and win!
Confronting a legal issue as a Facebook user occurs often — suing Facebook is relatively common and easy. With the help of , accessible in any web browser, an automated lawsuit is generated at your fingertips. Find out how DoNotPay simplifies this process below.
Can You File a Lawsuit Against Facebook?
As a current or former user of Facebook, you are entitled to file a small claims lawsuit if you can prove that Facebook:
Terminates Users' Accounts Without Cause.

For instance, Facebook deleted your account citing 'impersonation' without adequate notification or cause.
Allowed/Facilitated Ethnic Discrimination.

In some instances, users have successfully sued Facebook on the grounds that it facilitated ethnic discrimination through racially targeted housing ads; violating the Civil Rights Legislation, which prohibits discrimination based on race, gender, color, religion, sex, familial status, or national origin.
Banned "Hateful, Obscene or Threatening Content".

Facebook's automated removal of hate speech or obscenity can be regarded as a First Amendment violation; this has come into question regarding various political and social conflicts.
Scanned or Leaked Private Messages.

By scanning users' private messages, it is alleged that Facebook breaks federal privacy laws — many individuals claim that maintaining private message data in a searchable form is a violation of the Electronic Communications Privacy Act.
Tracked Web Usage.

Facebook tracks web usage, in direct violation of California's privacy laws.
Used Tracking Cookies.

Facebook installs, utilizes, and permits tracking cookies that track users after they log out of the social network — in direct violation of federal wiretap and electronics communications laws.
Shared User Information With Third Parties.

A California Small Claims suit accused Facebook of "disseminating private information" to third parties for commercial purposes — violating consumers' reasonable expectation of privacy.
Facilitated Scams.

Facebook allegedly subjected its users' to victimization, through running scam games; tricking users into signing up for unauthorized payment plans and other falsified subscriptions intended to incur financial losses.
File a Lawsuit Against Facebook By Yourself
As a corporation, Facebook has specific clauses when bringing forth a lawsuit. Therefore, you should regard the following conditions when considering filing a lawsuit on your own.
The Data Protection Act — What You Need to Know
All Fifty States Have Data Breach Notification Rules.
All 50 states follow this: "Each covered entity and third-party agent shall implement and maintain reasonable security measures to protect sensitive personally-identifying information against a breach of security".
Three States — Nevada, Maine, and California Have Privacy Laws in Effect
| | |
| --- | --- |
| Maine | Personally identifying information about a customer including name, billing information, social security number, and billing address are protected, by law. |
| Nevada | "Covered information" or first and last name, any information collected through an internet website or online service. |
| California | In California, consumers are allowed to demand to see all of the information that a company has saved under their name, including a list of all third-party data recipients. |
Suing Facebook — Civil Invasion of Privacy
If Facebook violates your private or intellectual property, you can file a lawsuit in court for compensation. Outlined are the steps to suing Facebook on your own.
Three Distinct Elements You Must Prove
The defendant (Facebook) made a public disclosure.

You must prove that Facebook made your private information public.

The disclosure violated your right to privacy or defamed you in a false light.

The information disclosed by Facebook was falsifying or violated your personal right to privacy.

An average person would consider the false light/information offensive.

Considering the scope of proof, any reasonable person would incur any of the following:

Loss of reputation, shame, or hurt

Damage to monetary gains (business or personal)
Things To Consider When Filing a Lawsuit By Yourself
Often, it is with great difficulty that individuals are able to sue Facebook and win. Courts throw out a countless number of lawsuits due to poor planning, legal execution, and organization. As a solution to the difficulty involved in filing a lawsuit as a civilian, DoNotPay has completely automated the lawsuit process, providing seamless, accessible, and easy-to-understand directions and information. Find the details below.
Sue Facebook Today Through DoNotPay
As a solution to this, DoNotPay is the perfect way to successfully file a small-claims suit that covers all of the necessary realms of information, in a simple way! To file a lawsuit using DoNotPay, follow these steps:
Log on to

DoNotPay

on any web browser and select "Sue Now"

Then, enter the dollar amount that you are owed (this could be lost wages or even adequate compensation to cover injuries and medical bills)

Select whether you'd like to receive a demand letter or court filing forms

Finally, describe your reason for filing the lawsuit, and submit any additional details (including your photo evidence)
That's all! With DoNotPay, the extensive process of suing Facebook is covered in an instant! DoNotPay will generate a demand letter or court filing forms for you and mail a copy of your demand letter to Facebook!
Who Else Has DoNotPay Helped Sue?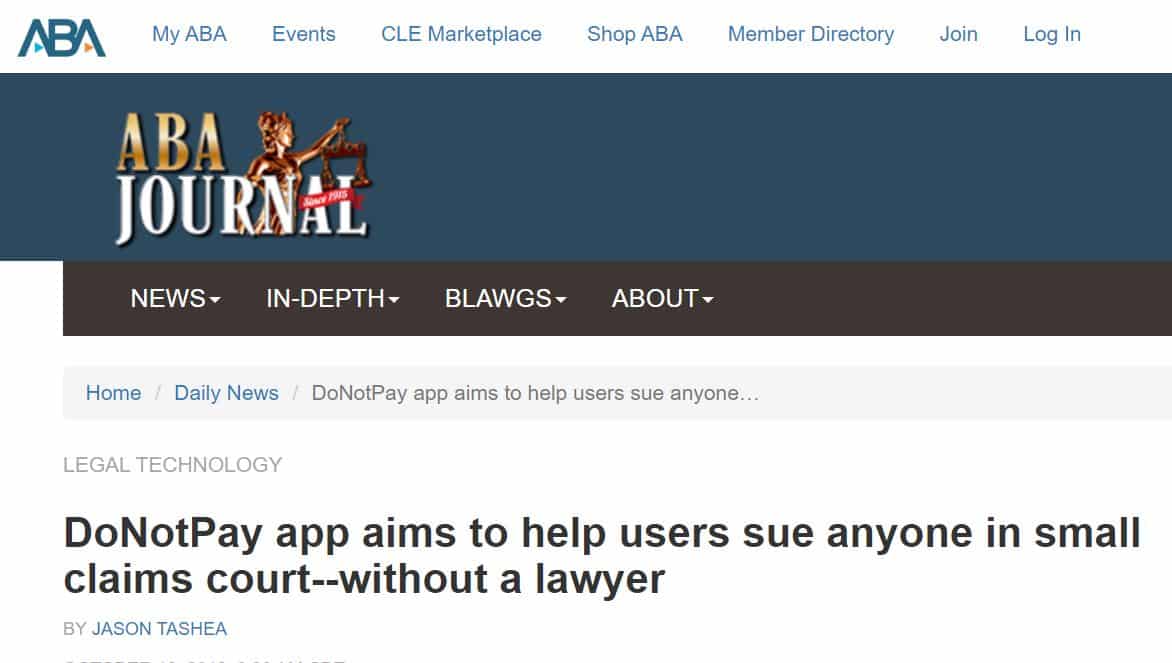 DoNotPay has a track record of helping people sue big corporations! Our process is simple and easy which makes it suitable if you prefer hassle-free suing in small claims court. Some of the companies include: