Answered—How To Submit Proof of Use of Trademark
If you are a small business owner and want to protect your brand and products or services, you need to trademark them. Getting a trademark is not that simple, though—it is a complicated process, and the application form is detailed and rigorous.
The form consists of various elements, including a statement and proof of use. In this article, we will show you how to submit proof of use of a trademark and what it entails.
We will also explain how to —an easier and quicker alternative for filing a trademark request.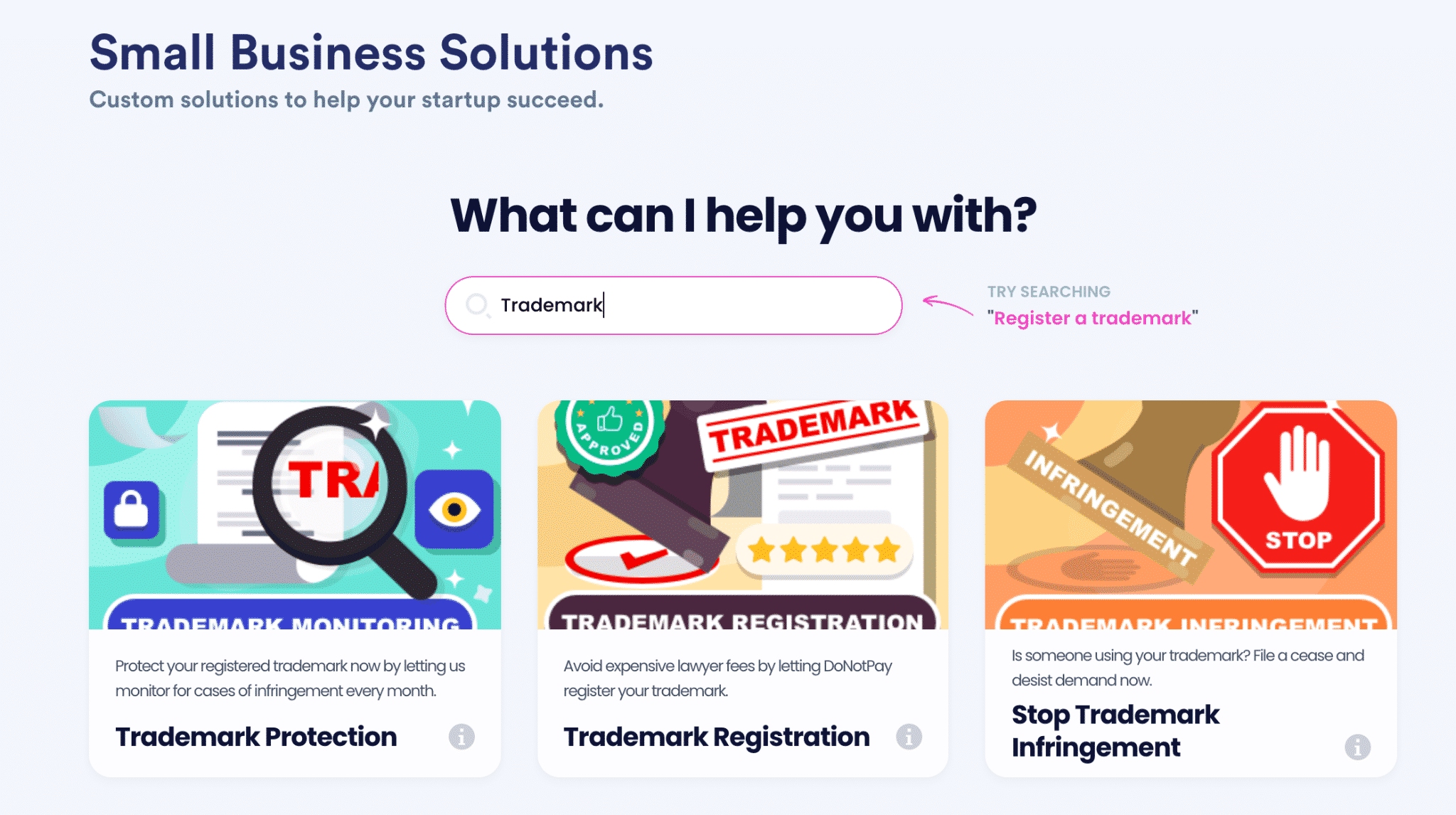 What Is a Trademark?
Trademark gives you legal protection in case any competitor steals or copies your brand, service, product, or any element of them. Bear in mind that you need copyright to protect any intellectual property, not a trademark.
When you register a trademark, you will have legal grounds to sue anyone who abuses your likeness as it is proof of ownership that the court will accept.
This type of protection can work on a state, federal, or international level, and you can use it to stop exports and imports of products from companies that committed infringement.
You can trademark on any element of your brand or product/service, including:
Signature
Sound
Labeling
Packaging
Color scheme
Trademarks do not have to be registered if you seek only local-level protection, but they are needed for anything above that.
What Is a USPTO Statement of Use?
The United States Patent and Trademark Office (USPTO) accepts applications only for trademarks with commercial use—the ones already in use or those that will be on the market in the future. In the latter case, you will need to sign a statement of intent to use.
If your object of the trademark is already in use—making it likelier for your application to be accepted—you will need to file a statement of use of the trademark.
You need to submit the statement of use together with your application form within six months of the issuing of the Notice of Allowance.
The trademark's statement of use form consists of:
A fee for at least one trademark class—$100 or $200, depending on how you submit it
A signed verification or declaration—signed by the owner of the trademark or an authorized representative
One specimen of the trademark in commercial use—proof of use
How To Submit Proof of Use of Trademark
Aside from being an element in the statement of use, the USPTO may request you submit proof of use during a trademark audit.
To protect your trademark, you will need to prove the trademark is still active. Failure to do so—or sending unacceptable proof—will delete your trademark, and you will need to pay a deletion fee for each class.
Proof of use is also necessary if you want to renew your trademark once it expires.
To submit your proof of use, you need to log in to the USPTO's Trademark Electronic Application System (TEAS) and upload the proof there.
If you do not want to do it electronically, you can mail it or hand-deliver it to:
Trademark Assistance Center ("TAC")
James Madison Building—East Wing
Concourse Level
600 Dulany Street
Alexandria, Virginia 22314
Trademark Proof of Use Requirements
As is the case with trademark requirements, you will need to meet certain criteria for the USPTO to adjudge your proof acceptable. The requirements are different for trademarks and service marks.
The following table shows some acceptable and unacceptable examples of proofs of use:
Mark Type
Proof of Use
Not Proof of Use
Trademark

Photo of the product with a label or tag affixed
Photo of the packaging
Instructional manual or user guide
Point-of-purchase displays with the product
Website pages of the:

Product
Trademark
An online point of purchase

Advertisements and marketing materials (flyers or brochures)
TV and radio commercials
Website pages not specified in the second column
Digital renderings or mockups of the product

Service mark

Website pages promoting the service
Photographs of signage
Flyers, brochures, or other publicly distributed marketing materials
TV commercials

Stationery
Business cards
Letterhead
Promotional merchandise (key chains, mugs, etc.)
How To File a Trademark Request With DoNotPay
Obtaining a trademark is not an easy task. You will need to pay attention to every single detail and make sure everything is in order.
You need to fill out the form and select the proper trademark type and class. After that, you will need to provide additional forms, such as a statement and proof of use, declarations, and so on.
With all the costs that come with getting a trademark, you should avoid having to reapply multiple times or pay additional penalties. This is why many company owners choose to hire attorneys to help them with the application process, but their services come with extortionate fees.
Instead of wasting hundreds of dollars, you can use DoNotPay! Our app will search the USPTO database for availability and complete all the required steps for you. We will ask you a series of questions to make sure you do not leave out any important detail.
All you need to do is:
Use your browser to
Select the Trademark Registration feature
Answer a few questions from our chatbot
Pay the USPTO fees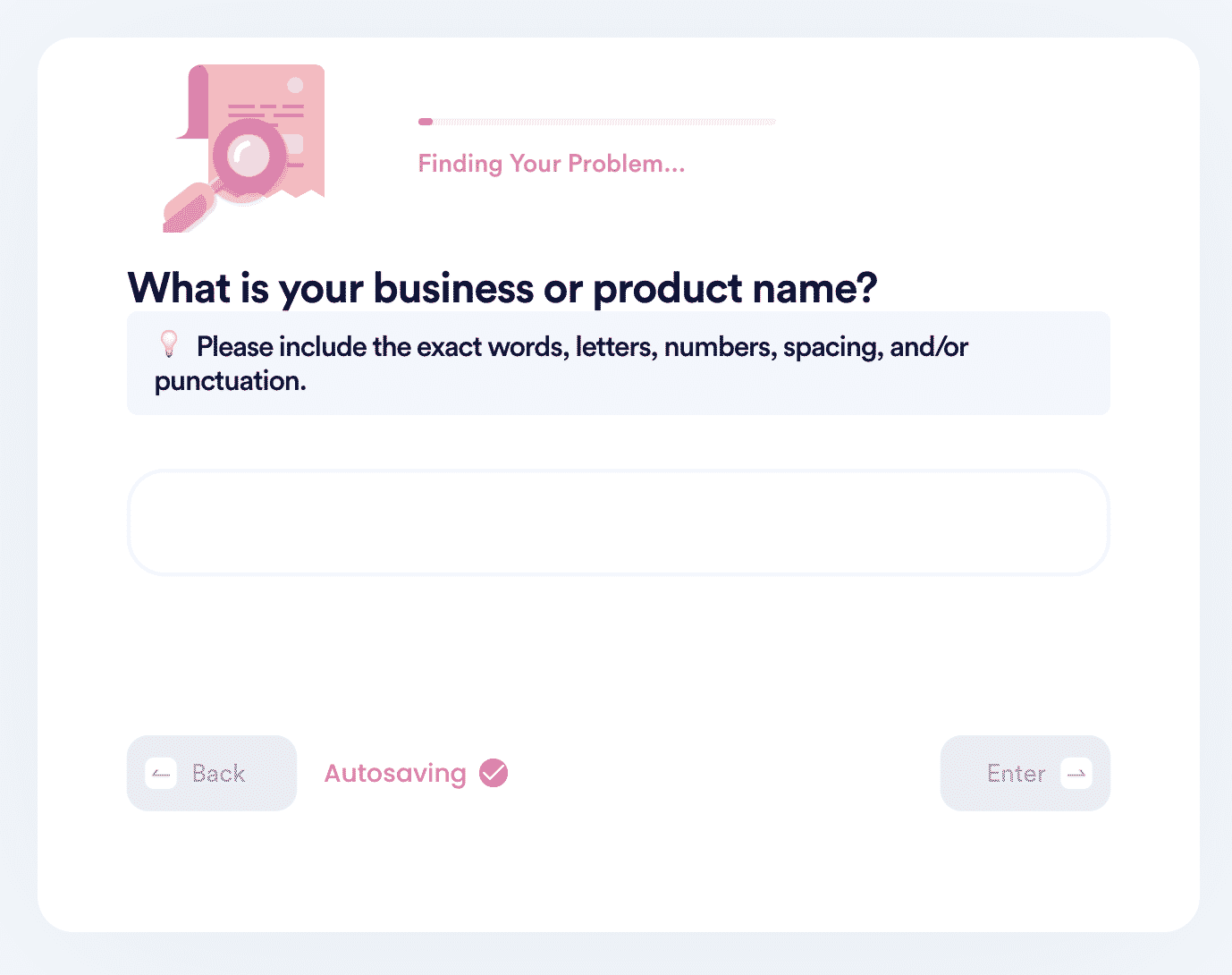 When you complete all the steps, we will create the application form and send it to you via email for you to review and e-sign. Once signed, the form is good to go. Our app can also deliver the form to the USPTO on your behalf if you instruct us to do so.
Take Care of Pesky Business-Related Procedures Effortlessly!
As a business owner, you are bound to deal with various complex processes. Luckily, DoNotPay can help you handle most of those procedures stress-free. Do you need to register your business name as a trademark, file the self-certification request with the Privacy Shield program, or report illegitimate and inappropriate negative reviews? Our app enables you to do it within minutes.
That is not all we can do for you! With our nifty products, you can make the filing of 83(b) election forms a breeze and take care of DMCA agent and Employer Identification Number (EIN) registration in no time.
Need a solution that will facilitate correspondence with your business associates or clients? DoNotPay has the right faxing and mailing product for you!
Don't Spend a Small Fortune on Lawyers—Draft Various Documents With DoNotPay's Help
Drafting legal documents does not have to be complicated or expensive. DoNotPay has a variety of tools that you can use to get a:
Letter requesting a loan for your small business
Cease and desist demand regarding your trademark (if someone tries to use your business name, logo, or slogan)
Formal demand letter requesting a client to pay for your services
Personalized chargeback rebuttal document based on the:

Chargeback reason
Chargeback code
Service you offer