Learning
How to Report Animal Abuse in Arizona Can Help Save Lives
There's a good chance you've had at least one experience with an animal. The unfortunate reality is that not all animals have great experiences in their lives. Sometimes animals are abused or put in cruel situations.
There are many different forms of  like dogfighting, hoarding, violence, or negligence. Sometimes animals are put in an abusive or cruel situation without the owner even intending for it to happen. If you witness animal abuse/cruelty, it is important you submit a report to the authorities.
However, if you don't feel up to filing the report on your own, DoNotPay is happy to step in and do it for you.
Is Animal Abuse a Crime in Arizona?
The first thing to understand is what qualifies as animal abuse. Generally, animal abuse/cruelty applies to any behavior that is harmful to animals. 
The Humane Society lists examples like maiming, killing, or torturing animals. It's also abuse to not give an animal proper socialization, vet visits, or substances needed to live, like water and food.
Arizona has a statute that goes over all its animal abuse/cruelty laws. It defines an animal as a mammal, bird, reptile, or amphibian. The law defines animal cruelty as:
Recklessly subjecting an animal to neglect or abandonment

Not providing proper medical attention

Inflicting unnecessary physical injury to an animal

Subjecting an animal to cruel mistreatment
How to Report Animal Abuse
b
y Yourself
Here are several ways you can report animal abuse in Arizona.
Animal Cruelty Form
Fill out this 

form

 if you live in one of these cities: Glendale, Phoenix, Chandler, Scottsdale, Gilbert, Temple, or Goodyear. If not, you contact animal control.

Make sure to fill in the form with as much detail as possible.

Leave your contact information in case more information is needed.

Hit submit.
Contact Field Officers
You have the option to call the Field Dispatch team if you live in Glendale, Phoenix, Chandler, Scottsdale, Gilbert, Temple, or Goodyear at 602-997-7585, ext. 2073. You can call daily between 8 a.m. and 6 p.m.
Contact Local Animal Control/Shelter
If you do not live in one of the above-mentioned areas, you can report any instances of animal abuse to your local animal control/shelter. Here is a list of animal control centers/shelters you can contact:
Area

Phone Number

Avondale/Litchfield Park

623-333-7001

Buckeye

623-349-6400

Sun City

602-256-1011

Surprise/El Mirage

623-222-4000

Tempe

602-997-7585, ext. 2073 or 480-350-8311

Chandler

602-997-7585, ext. 2073 or 480-782-4130

Fountain Hills

602-252-7840

Peoria

623-773-8311

Phoenix

602-997-7585, ext. 2073 or 602-262-6151

Queen Creek

602-876-1681

Gilbert

602-997-7585, ext. 2073 or 480-503-6500

or send an email to police@ci.gilbert.az.us

Glendale

602-997-7585, ext. 2073 or 623-930-3000

Goodyear

623-932-1220

Mesa

480-644-2211 

Paradise Valley

480-948-7410

Scottsdale

602-997-7585, ext. 2073 or 480-312-5000
If your area is not listed, you can call your local police or sheriff's department.
Using DoNotPay to File an Animal Abuse Report in Arizona
Rather than trying to figure out the best place to contact about the animal abuse you witnessed, let  handle it.
Here's how you can use DoNotPay to report animal cruelty:
1. Search "Report Animal Abuse" on DoNotPay, and select the associated tool.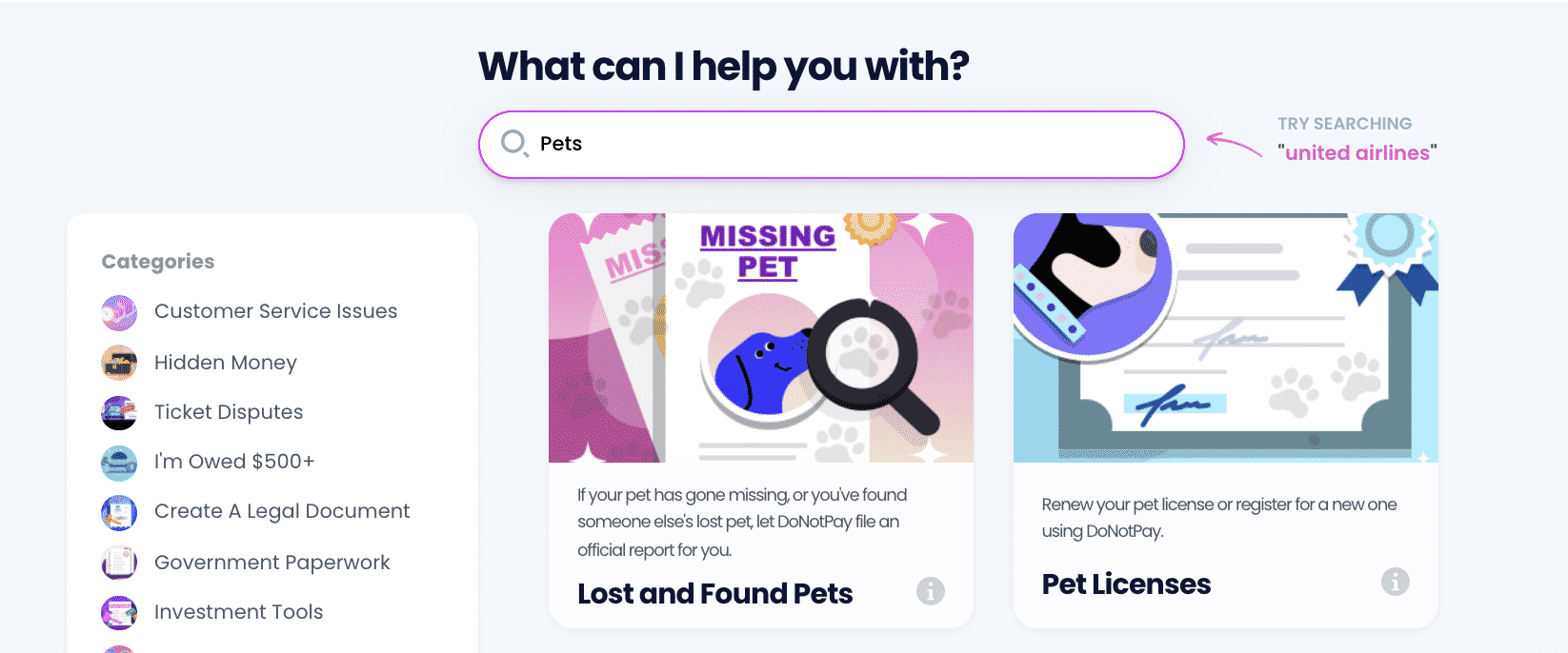 2. Then following the prompts, report the time, location, and exact detail to the best of your knowledge of the situation that has led you to believe there is animal cruelty afoot.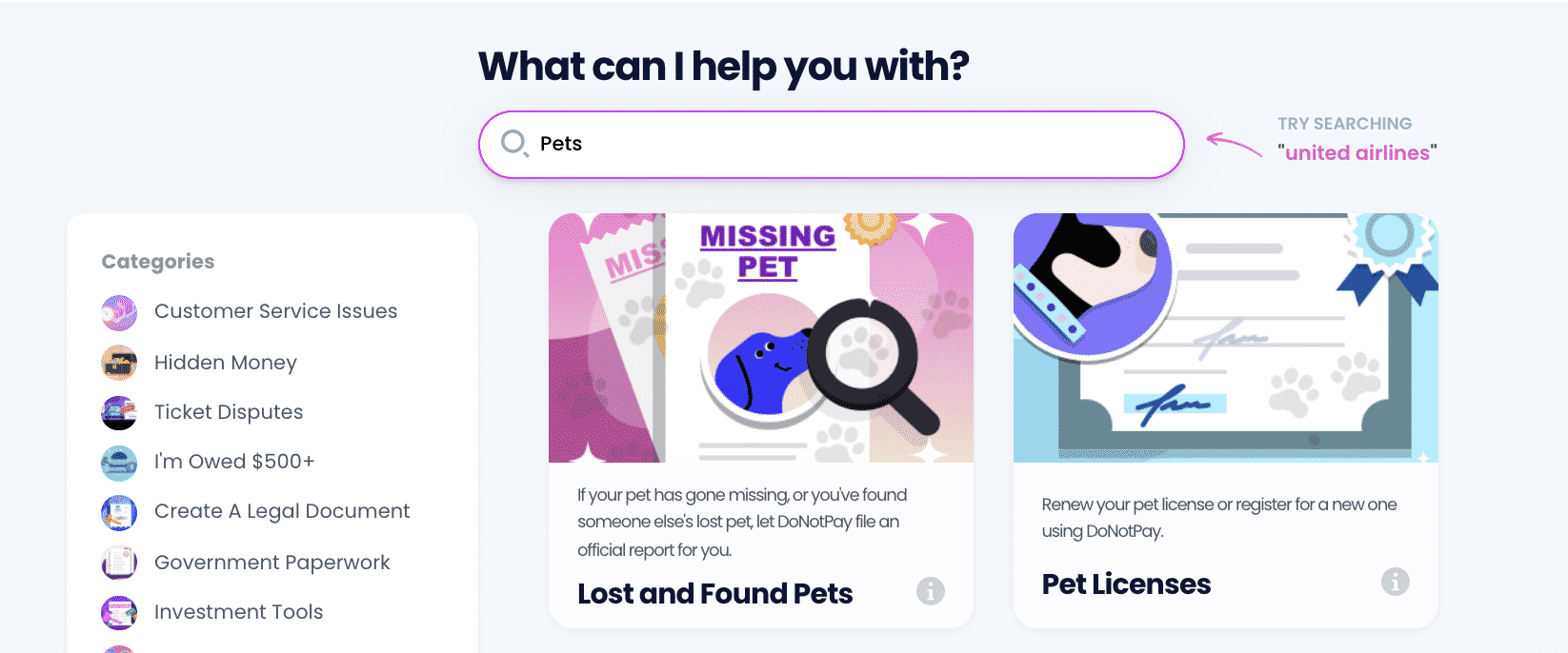 3. Upload an image to build your case and include your contact information for the authorities to get back to you about your report.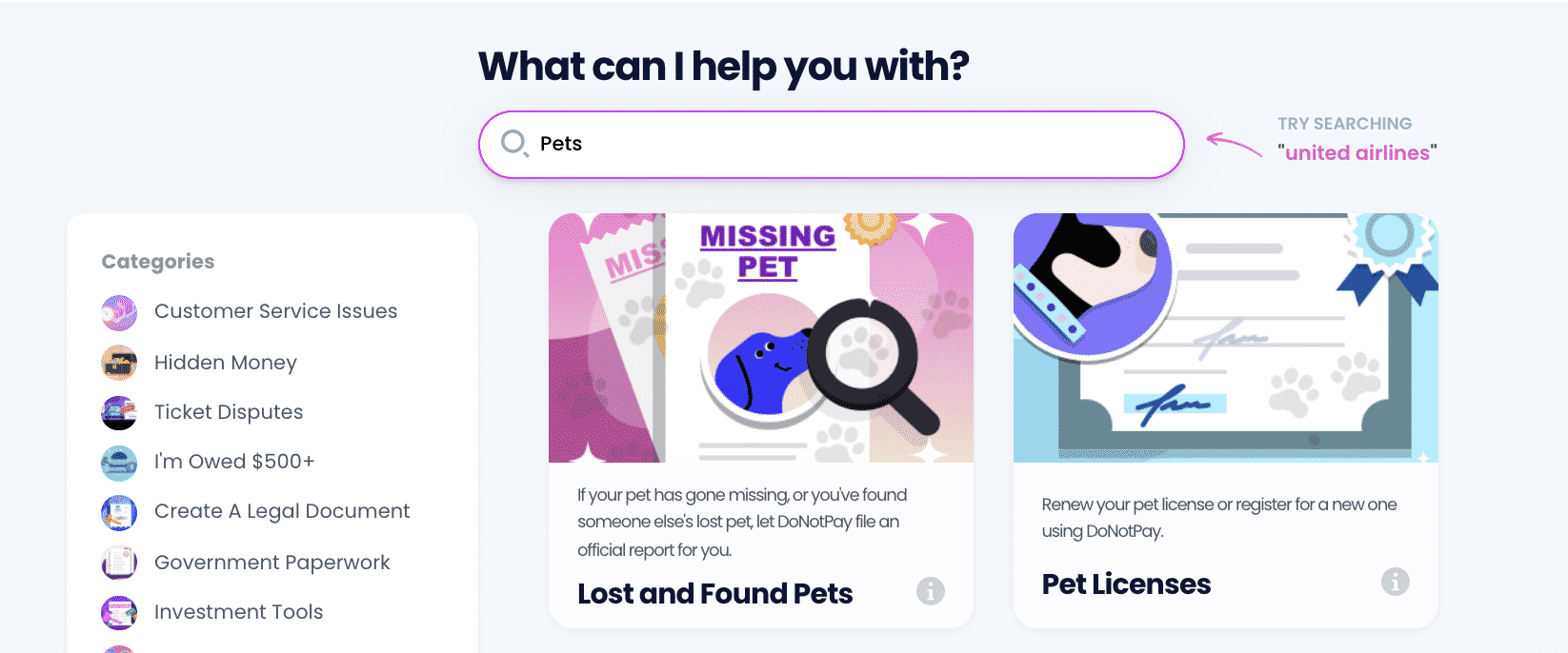 And that's all! DoNotPay will file a report on your behalf, helping you get animals out of harm's way.
Reasons to Use DoNotPay to Report Animal Abuse in Arizona
If you want to report animal abuse you witnessed, but aren't sure how to do so, let DoNotPay help. Here are several reasons why you should let us file a report for you.
It's quick: You lose very little time from your day.

It's easy: All we need is information from you.

It's a success: You can have faith that DoNotPay will file an animal abuse report on your behalf.
DoNotPay Works Across All States and Groups with the Click of a Button
DoNotPay helps you  and across all states in the US including Texas, Los Angeles City, and New York City, among others.
DoNotPay can assist you not only with reporting animal abuse, but also with veterinarian billing, pet custody agreements, lost and found pets, and pet licenses.
What Else Can
DoNotPay Do?
Filing an animal abuse report is just one of the many things DoNotPay can do for you. Here are several other ways we can assist you.
Conclusion
Animals can be a great part of someone's life, but unfortunately, not everyone treats animals the way they should. If you witness an instance of animal abuse like neglect, violence, or dog fighting, don't hesitate to report it to the proper authorities.
Contact us today to see how we can file an animal abuse report on your behalf.