How to Make Money on Depop with the Help of DoNotPay
Depop is a popular social eCommerce platform that allows its users to buy and sell unique and vintage fashion items, including clothes, shoes, accessories, and much more. Founded in 2011 by Simon Beckerman, it has grown exponentially, with over 2.6 million active users in the US and up to 140,000 new listings.
With such a wide user base, it's essential to learn how to make money on Depop. The platform is extremely easy to use and can be a great way to make money with your personal closet. It's as simple as snapping a photo of your product, adding a price tag, and letting Depop do the rest.
The platform charges a flat fee of 10% commission per sale and only charges the seller if the item sells. If you want to learn how you can make money on Depop, we have created this guide for you!
We will also outline several ways you can make money on Depop and how you can leverage DoNotPay as a convenient way to make money on the internet, including social media and online apps using your phone or computer.
Ways to Make Money on Depop
Depop is an excellent way to make money on your wardrobe. If you're tired of clothing items hanging in your closet, think about how you could make money with them. From vintage handbags, shoes, scarfs, and even accessories like sunglasses, you can make a pretty penny.
To make money on Depop, you need to create a Depop account, take pictures of your clothing and other fashion items, decide the price for your products, and post it on Depop.
Once the item sells, Depop will charge you a 10% flat-rate fee. The remaining cash will be deposited into your Depop account, and from there, you can either withdraw the money to your bank or PayPal account or use it to purchase other Depop items.
Depending on how you market your items, their quality, and how many followers you have, you can make up to $10,000 per month. This is an excellent way to make money on the weekends or part-time when you have free time.
Here are a few of the popular ways to make money on Depop:
Sell Clothes and Fashion Items
Sell Art
Sell Vintage Items
List Your Handmade Crafts
List Your Personal Closet
How Much Do I Earn Per Purchase?
The amount you make per sale depends on the price you set for your product. Depop charges their users a flat fee of 10% per sale and a standard PayPal fee of 3.49% + $0.49. This is one of the reasons why it's perfect for anyone to use, especially when you're just starting or testing the waters.
For instance, if you sell a vintage Gucci bag for $100, Depop will take $10, plus another $3.49 plus $ 0.49 for PayPal fees, and you will make $86.02. That's some pretty good money for a few clicks. To increase your earnings, source more quality items and market them among your followers.
Can You Make Money on Depop?
Yes, of course! Depop is one of the more popular social eCommerce platforms currently available. It's filled with millennials passionate about shopping, and the platform is easy to use even for beginners. Anyone can make money selling their own personal belongings on Depop.
If you have a solid following on social media, your Depop account can become even more lucrative. How? By driving traffic to your Depop store, you make your products more visible and increase the likelihood of a sale. Sell vintage items, art, handcrafts, and your clothing collection. It only takes a few clicks to post your items, so you don't have to limit yourself.
How to Earn Money on Depop: Tip #1 Sell Vintage Items
Vintage items can be lucrative if you pick the right brands and products. For instance, Chanel vintage purses can easily sell for $200-$400, while Adidas Superstar shoes can sell for $50-$80. If you're looking to unload your unwanted clothes, take photos of the items and sell them on Depop.
Making Money on Depop: Tip #2 Sell Art
If you're good at drawing or painting, you can make money on Depop by selling art. Art is an excellent niche because it's something everyone loves and appreciates. If you are selling your art on Depop, make sure to take high-quality photos and market them properly to get the best results. You can make between $100-$1,000 per sale in profit. This will depend on your art's quality, type, and price.
Earning Money on Depop: Tip #3 List Personal Closet
List your personal closet to sell various clothing items. If you have classic, well-made pieces, market them on Depop by taking high-quality photos and posting them with a catchy description.
You can also list items you're no longer wearing and sell them on Depop. Most personal items will fetch you between $15-$100. This also depends on the brand, item condition, price, and other factors.
Make Money on Depop: Tip #4 Sell Handmade Crafts
If you're good at making handmade crafts, consider selling them on Depop. You can easily make $50-$200 per sale if you source the right products and market them properly to your followers. If someone purchases one of your crafts, be sure to ship it out promptly and keep the customer updated every step of the way.
Summary of Making Money on Depop
With Depop, there are several ways you can make money. Sell vintage items, art, personal clothing items, and handmade crafts to generate a solid stream of income. Don't limit yourself to the methods above, though. There are tons of products you can sell online – just have fun with it!
| | |
| --- | --- |
| Method | Potential Earnings |
| Sell vintage items | $50-$400 |
| Sell art | $100-$1,000 |
| List personal closet | $15-$100 |
| Sell handmade crafts | $50-$200 |
So, how do you start selling on Depop and start making money?
Access the Depop website on your web browser and sign up for an account. If you already have an account, simply log in using your email or social media account and ensure you connect your PayPal account for fee processing.
Once you are logged in, navigate to "Sell," where you can post new items for sale.
List the items by adding photos of the items, descriptions, and prices.
After your item sells, ship the products to your customers and keep in touch until they receive their items.
Get paid. After your item is sold and shipped, you will receive a notification, and your payment will be processed through PayPal.
Make Money With the Help of DoNotPay
While you can make money on the side to cater to your bills or investment, finding the most profitable way can be tedious. To help you out, DoNotPay offers a convenient way to make money easily and without the hassle. Some of the ways DoNotPay can help you make money include:
Plasma Donation
Become an Egg Donor
Invest with the Law on Our Side
Data Breach Protection
Clinical Trials
Stock Drop Class Action
Find Missing Money
Free Birthday Gifts
Although we can't help you make money with Amazon or YouTube, you can count on DoNotPay to earn some bucks on Coinbase, Robinhood, or the stock market.
Here's how to get started:
1. Log-in to DoNotPay and head over to the Make Money Online product.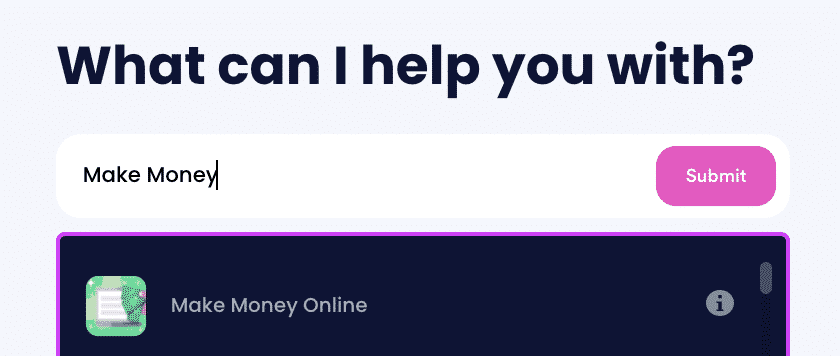 2. Select which option you're interested in from our list.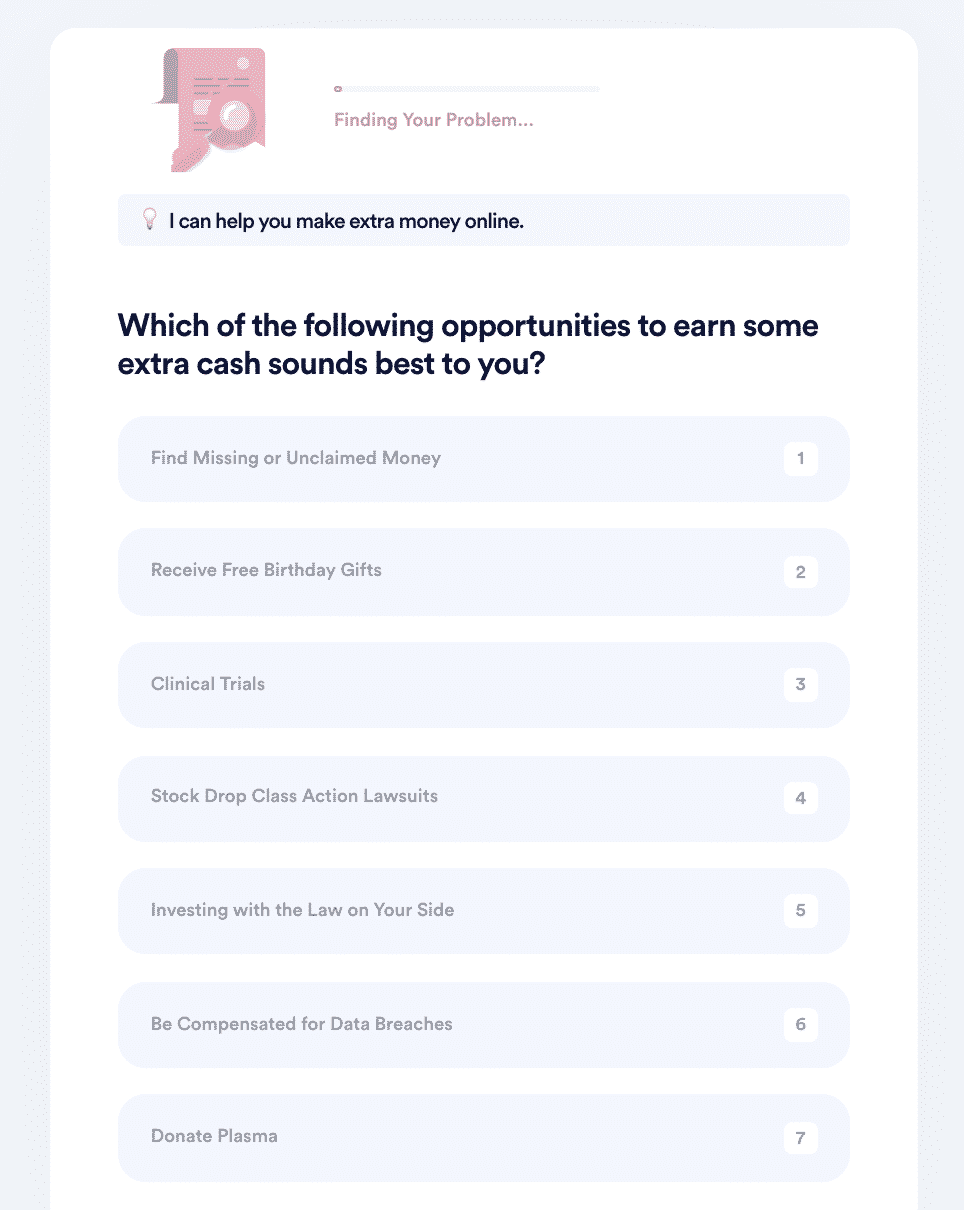 3. Complete the chatbot to start earning extra cash!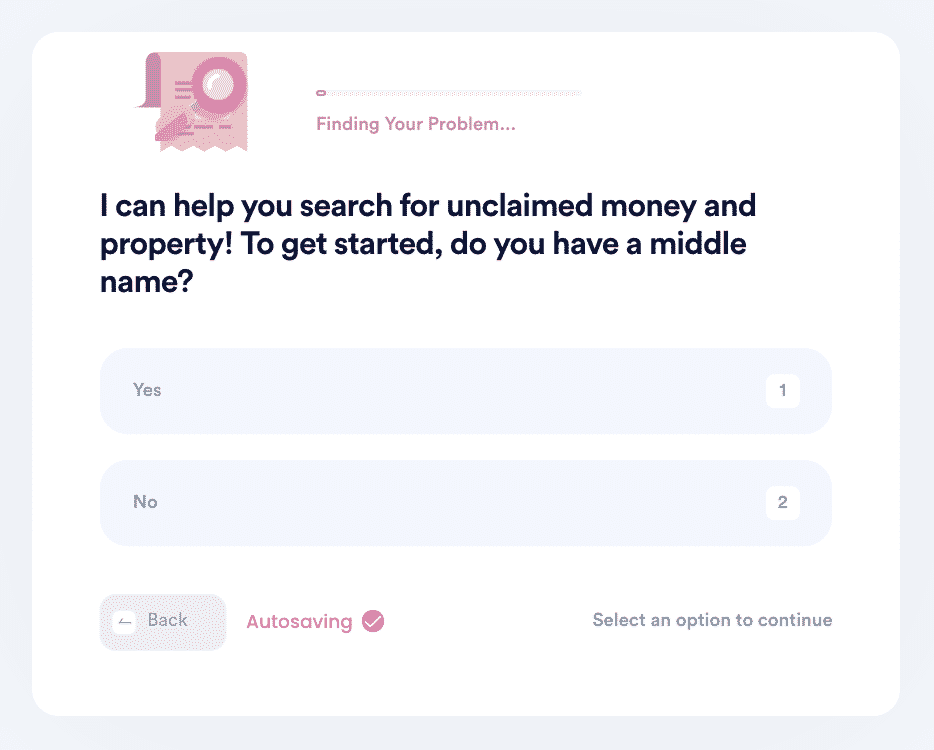 What Else can DoNotPay Do?
Making money online is just one way you can use DoNotPay. Being an online assistant, DoNotPay can help you solve other everyday tasks, including:
Ready to use DoNotPay to earn money on Depop in a hassle-free and profitable way? Visit DoNotPay now to get started!