How To Lower Property Taxes in Texas—A Complete Guide
The average effective property tax rate of 1.69% makes Texas one of the states with the highest property taxes in the United States. With tax bills that are too high, owning a property can become a burden.
If you want to learn how to lower property taxes in Texas, DoNotPay will show you!
Understand Property Taxes
There are many reasons why buying a house is better than renting it, but owning property does come with some downsides, like paying taxes. Even if you paid off your mortgage, you still have to deal with property tax bills.
Texas does not have a state property tax—the Comptroller's office is not in charge of setting tax rates or collecting taxes. Each local government has its taxing unit.
The purpose of property taxes is to fund local services. The revenue usually goes to:
Parks

Roads

Hospitals

Schools and libraries

Fire and police departments
Learn How Property Tax Assessment Works
Each county's appraisal district appraises properties and determines their market value every year. Property tax rates in Texas counties are estimated based on the total property value and total revenue need.
Property tax assessments are scheduled, and the assessor can choose one or all of the following methods:
Sales evaluation method

—evaluating the property by comparing sales in the area using factors like the state of the property, location, improvements, and overall condition

Cost method

—determining the value of the property based on how much it would cost to replace it

Income method

—estimating property's value based on the potential income in case of renting
Counties in Texas are well known for having high property taxes, and you can see which ones have the highest tax rates in the table below:
| | |
| --- | --- |
| Texas County | Property Tax Rate |
| El Paso County | 2.24% |
| Bailey County | 2.23% |
| Fort Bend County | 2.22% |
| Webb County | 2.19% |
| Tarrant County | 2.10% |
For comparison, the average property tax rate in the state with the lowest taxes—Hawaii—is 0.28%.
Implement Texas Property Tax Reduction Strategies
If you own a property in Texas, you have to set aside a decent amount of money from your budget to pay property taxes. Many homeowners need help paying property taxes, and we recommend several tax reduction strategies:
Avoid renovations and improvements before the assessment date

Keep the assessor company during the evaluation to make sure they are doing it properly

Point out any damages

Check your property tax bill for errors and irregularities

Find out what

property tax exemptions

your county offers and check if you qualify

File a

property tax appeal

if you disagree with the assessment
Lower Property Taxes in Texas With a Property Tax Exemption
The most reliable method of lowering taxes is by qualifying for a property tax exemption. Whether you are eligible for a certain exemption depends on the requirements within your county. 
You can consult the following table for the overview of the most common property tax exemptions in Texas:
| | |
| --- | --- |
| Property Tax Exemption | Description |
| | $25,000 property tax relief for people whose property is their primary residence |
| Exemption for senior citizens and disabled people | $10,000 property tax reduction for disabled persons or 65-years-old or older citizens  |
| Disabled veterans exemption | Up to $12,000 property tax relief for veterans with service-related disabilities; the exact tax reduction amount depends on the age and severity of the disability |
| Exemption for surviving spouse of a veteran | Property tax reduction for the widow of a veteran in the same amount he or she was entitled to; the surviving spouse is eligible for this exemption provided that he or she hasn't remarried |
Reduce Property Taxes in Texas With DoNotPay's Assistance
Property taxes are different in each state and can even vary from one case to another, making finding the right information that much harder. Something that applies to one owner's tax bill may not apply to someone else's.
Having that in mind, DoNotPay created a service that provides useful and reliable personalized tax information to any property owner in America!
We use the most comprehensive database of property tax-related details from every state, county, and city.
By giving us some basic personal information, we can determine if you qualify for one of the property tax exemptions, like: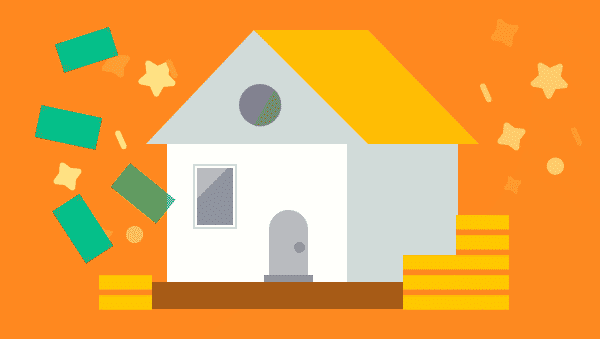 Here is how to use our practical service:
Log in to your DoNotPay account in a

web browser

Locate the

Reduce Property Tax

feature

Answer the chatbot's questions about you and your property
We will create a customized guide for you to use when handling property tax issues.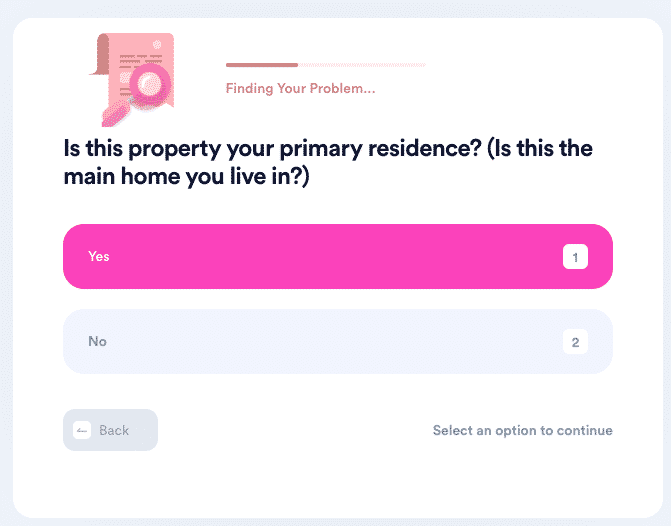 In your manual, you can find much-needed info regarding rules, forms, regulations, and requirements for relief programs. If you're unsatisfied with your assessment, you can use the guide for every bit of information on how to file a property tax appeal.
DoNotPay Is an Ultimate Money-Saving Assistant
Our app can help you manage bills that are too high to pay, but there are plenty of other money-saving possibilities out there we can help you with.
Want to challenge a parking ticket? DoNotPay can dispute parking citations in any city! Is someone getting revenue from your creative work? Cut the thieves off with DoNotPay!
 We can also help you get your college application fees waived, file any insurance or warranty claims, locate unclaimed funds in your name, or earn some extra cash from paid clinical trials in your area.
No More Risky Free Trials With DoNotPay
Do you love free trials but tend to forget to cancel your subscription before the trial ends? If this is the case, check out DoNotPay's virtual credit card for a risk-free experience.
With our virtual credit card, you can sign up for any service without worrying about unwanted charges. DoNotPay will even provide you with a random email address, which will help keep your inbox clean from spammy emails from the company.
Our app can also get in touch with the company's customer service, request a refund from them, or even escalate your issue to small claims court if the company is challenging to communicate with.