How to Give Notice to Your Landlord in the UK Hassle-Free
Giving notice to your landlord sounds like a straightforward process. But there are various legal requirements for the timelines and the contents of the notice, which most tenants might be aware of or find challenging to follow. The most difficult part is knowing and compelling them to give you back your security deposit. You can skip the research and save yourself time with the DoNotPay landlord protection product that can assist you with various tenancy-related issues, including getting back your security deposit.
How to End Your Tenancy Early
If you're planning to end your tenancy, you will need to notify your landlord in advance using a notice the same way a landlord should give you notice. You must give the notice in the right way. Otherwise, you might have to pay rent even after you've moved out. You may also be forced to pay some bills like council tax. The type of notice you give depends on the type of tenancy you have:
Types of Tenancy
Minimum notice you need to give
Fixed-Term Tenancy
In fixed-term tenancy, you have to pay the rent until the end of the fixed term. If you stay in the property after the end of the tenancy or don't give the notice the correct way, you might still need to pay rent.

If your fixed tenancy agreement has a 'break clause,' it allows you to end your fixed-term tenancy early, according to the timeline indicated on the clause. In some cases, the break clause can have other conditions. You must scrutinize the wording of the break clause to understand the requirements of utilizing the break clause.

If your fixed term tenancy doesn't have a break clause, you can only end the tenancy at the end of the term or through an understanding between you and the landlord.

Periodic Tenancy
With periodic tenancy, you can , but you have to pay your rent until the end of your notice period.

You will need to give a four-week notice if your tenancy runs from week to week and a one month notice if your tenancy runs from month to month. If the tenancy period is longer than a month, you should give a notice that is the same amount as your rental period.

If you live with your landlord, you don't have a set amount of notice. You can agree on when you'll leave with the landlord.
How to Notify Your Landlord to End Tenancy
Besides knowing to give the end of tenancy notice, you also need to know how to notify the landlord to end the tenancy. The notice should clearly state your intention of moving out. You should keep a copy of the letter and get proof of posting certificate from the post office if you need to prove when you posted it. You can also send the letter by email if your tenancy agreement states you can. The notice letter should include:
That you're giving your one month's notice to end the tenancy as required by law.
Indicate the date you will be leaving the property
Your desire to have the landlord be at the property on a moving day to check the premises and also collect the keys to the property
Your intention to collect the tenancy deposit and indicate the amount.
How to Make a Complaint Against a Landlord
You shouldn't end your tenancy because your landlord isn't doing what is required of them, like not doing repairs. You have the right to rent a safe home and be treated fairly. If the landlord is not meeting their obligations, you can make a complaint against them. Your tenancy agreement should have a complaint policy that you can follow. Typically, it starts with addressing the issue directly with the landlord first. If you can't resolve the complaint with the landlord, you can make a complaint to a designated person like your MP, local councillor, or a tenant panel. You can escalate the complaint by contacting your council or local authority if you and the landlord are yet to resolve the problem.
Solve How to Give Notice to Landlord With the Help of DoNotPay
Giving notice to your landlord follows a specific process and must meet certain requirements. Without following the procedure and requirements, you might still pay rent and bills after the tenancy period. DoNotPay has an effective landlord protection product that ensures you send your notice at the right time and that the notice considers all the legal requirements. With DoNotPay, you don't have to conduct time-consuming extensive research on UK tenancy laws to write the notice properly. Our product takes care of everything for you. You can also use the landlord protection product to:
Get back your security deposits
Break your lease early
Resolve repair disputes with your landlord
File demand letters or go through small claims court to resolve disputes
Learn about eviction laws in your state and the protections that apply in your case
Learn about

your tenancy rights
How to Break a Lease in the UK Using DoNotPay
You can break a lease in the UK using DoNotPay in 4 easy steps:
Search for and open the Landlord Protection product on DoNotPay.

Select which issue applies to you.

Answer a simple set of questions so our chatbot can collect the necessary information to create your demand letter.

Choose whether you want DoNotPay to send the demand letter to your landlord or roommate on your behalf. If you already tried sending a demand letter and it didn't work, we can help you start the small claims court process.
And that's it! You should hear back from your landlord directly once your demands are sent.
Why Use DoNotPay to Solve How to Give Notice to Landlord
Using DoNotPay to give notice to your landlord has benefits. DoNotPay is:
Fast – You don't spend hours trying to solve the issue or researching.
Easy - DNP is easy. It saves you the struggle of filling out tedious forms or keeping track of all the steps involved in solving the problem.
Successful – DNP will do everything to get you the best outcome for your case.
DoNotPay Works Across All Companies/Entities/Groups With the Click of a Button
DoNotPay works across different locations and for different entities. You can use DNP to solve different tenancy problems, including:
How much can a landlord raise the rent in a year?
What Else Can DoNotPay Do?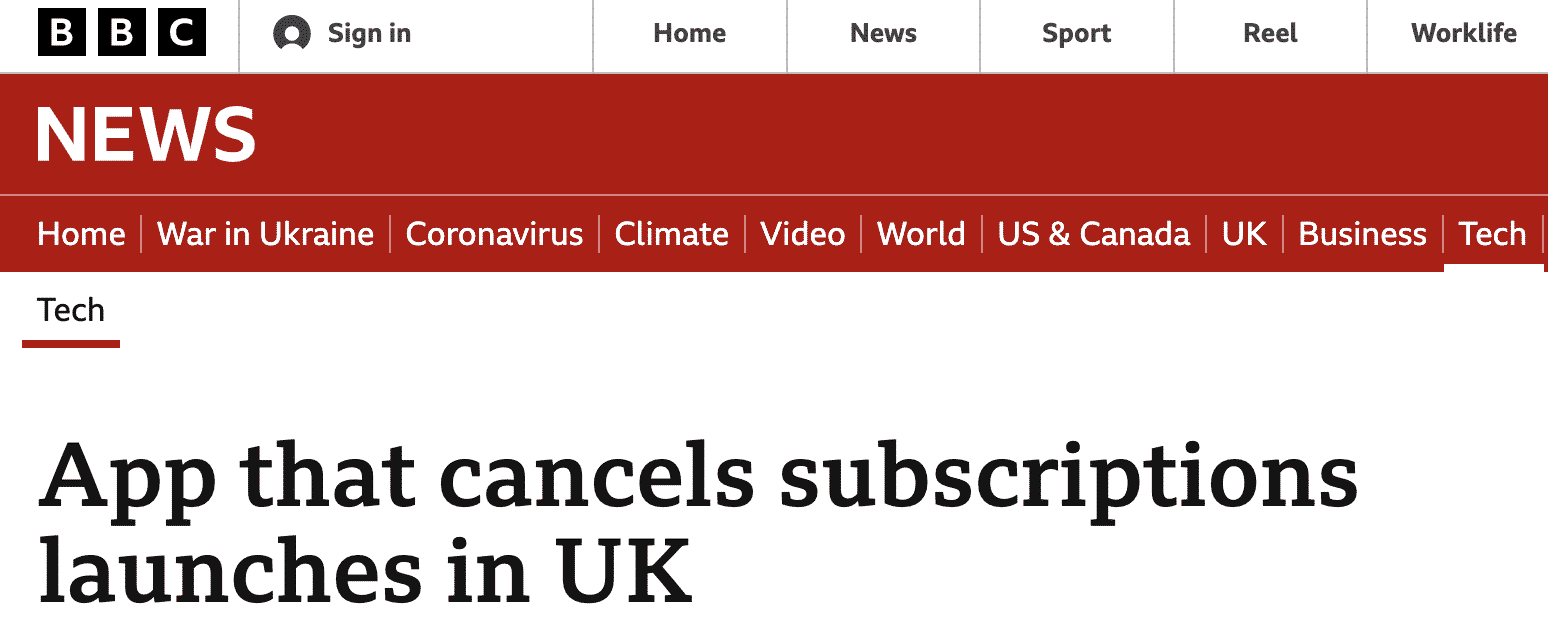 Knowing how to give notice to your landlord is one of the many things that DoNotPay helps readers with. DoNotPay can also help you with other common problems like:
Join DoNotPay today to save time and money!