How To Get Out of Jury Duty in NH—DoNotPay Has the Info
Have you been summoned for jury duty but need a way out of it? Jury duty is mandatory for all eligible U.S. citizens as it ensures that each individual gets a fair trial. You cannot skip jury duty unless you have a valid reason approved by the court, or you risk facing legal consequences.
If you'd like to know how to get out of jury duty in NH, you must understand the grounds for excusal. DoNotPay is here to explain how jury duty works and provide all the relevant info.
If you cannot get out of jury duty, use DoNotPay to streamline the .
The Basics of NH Jury Duty
Check out the table below to find answers to frequently asked questions about jury duty in New Hampshire:
Questions
Answers
Who is eligible for jury duty?
U.S. citizens are eligible for jury duty if they:

Are at least 18 years old
Have been residents of New Hampshire for at least a year
Are fluent in English
Don't suffer from physical and mental illnesses

How does the jury selection process work?
The jury selection process works as follows:

The court randomly draws names from the New Hampshire voter registration and licensed drivers lists
All selected candidates appear in court to fill out questionnaires that should determine if there are conflicts of interest
Lawyers from both sides further interview candidates to shortlist them
A 6- or 12-member jury is selected

How frequently can you be called for jury duty in NH?
You only need to serve as a juror once every three years
How long does jury duty last?
You must serve for the entire duration of the trial (most trials last from one week to a month)
Can You Get Out of Jury Duty in NH?
You can be exempt from jury duty in New Hampshire only if you are:
70 years old or older
Active member of the military
Student attending school outside of New Hampshire
Full-time officer or firefighter
Volunteer for an ambulance crew or rescue team
In case these conditions do not apply to you, you can request a postponement in the following circumstances:
Financial hardship
Mental or physical illness
Breastfeeding a child
You need to file a written request with the court clerk's office to ask for a postponement. The court will ask you various questions to determine the validity of your claim and decide whether to approve your request based on your answers.
How To Take Time Off if You Don't Qualify for Excusal
The first thing you need to do after being summoned is to request time off from work. You can do so by submitting a leave request letter together with the summons so your employer can verify your jury duty.
Your employer must give you unpaid time off to attend jury service. They cannot fire you or obligate you to skip jury duty. In case you lose your job for missing work while serving as a juror, you can sue your boss for wrongful termination.
DoNotPay Can Help You Take Time Off for Jury Duty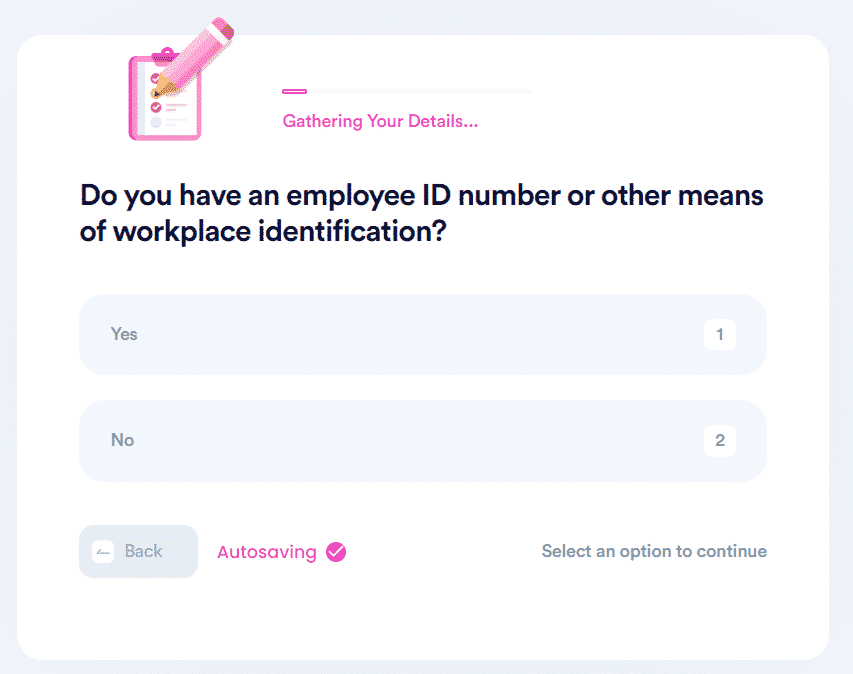 The first step that you need to take when preparing for jury duty is informing your employer. Don't fret about your employer being difficult—use our app to create a leave request letter with all the relevant state laws and ensure that your rights are fully protected.
All you have to do is follow these instructions:
Choose the Request Jury Duty Leave tool
Enter required information
Attach a photo of the jury summons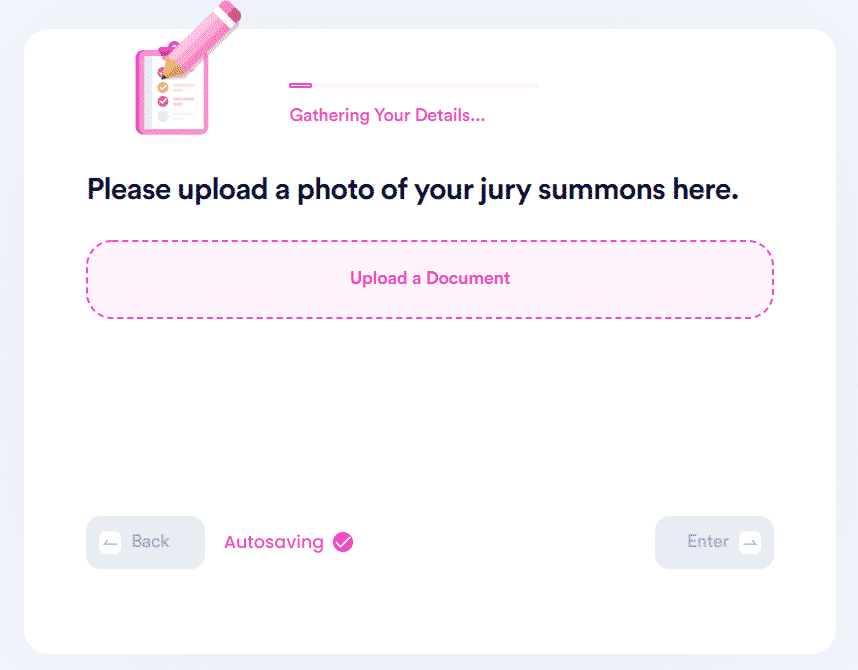 And you're done! We will generate a custom-made letter and forward it to your employer. You can also submit the letter yourself by downloading and printing it.
How Much Do NH Courts Pay for Jury Duty?
Since employers are not required to pay compensation to their staff members when they take time off for jury duty, the court offers nominal fees to jurors. Check out the table below to see how jurors are paid in New Hampshire:
| Expense | Compensation |
| --- | --- |
| Half-day | $10 per day |
| Full day | $20 per day |
| Travel expenses | $0.20 per mile |
If you are serving as a federal juror, the court will pay you $50 a day.
Let Our App Assist You With Paperwork
You don't have to deal with bureaucratic tasks on your own! DoNotPay is here to help you cancel your memberships, appeal parking tickets, discover unclaimed funds, and get any document notarized online.
If you need help covering your bills or you'd like to get extra cash by signing up for clinical trials, we are your go-to!
We can also assist you in drawing up and sending out the following documents:
Keep Your Online Safety Intact
Staying anonymous is almost impossible these days, but with DoNotPay's help, your contact and payment details will remain private.
Thanks to our Burner Phone product, you'll be able to keep your phone number to yourself and get a temporary one you can use when you register on various platforms.
If you want to avoid getting charged and revealing your personal info when signing up for free trials, we can help you kill two birds with one stone. Get our multifunctional virtual credit card and skip submitting your name, email address, and payment details.
With our app, you can also handle stalkers and harassers, fight workplace discrimination, and block spam.