How to Get Out of a Speeding Ticket Quickly
Speeding tickets can be expensive. From receiving higher ticket prices in a work zone to the possibility of having your car insurance premiums rise, getting a speeding ticket can be costly overall. Speeding tickets can even stay on your record for several years, depending on which state you live in. Is there a way to get out of speeding tickets; and what is the process? Read on to learn more about how to get out of a speeding ticket in this DoNotPay guide!
What to Do When You Get a Speeding Ticket? 

There are a few options that you have on what to do if you get a speeding ticket. You have the option to pay for the ticket before the court date or instead go to court on the set date to dispute your ticket. Let's take a closer look at each option:
Paying the Speeding Ticket
If you decide to pay a speeding ticket, you should go to your state or city's official website to find the payment options that they have available for you. Most states and cities have online, by phone, or mail-in options to choose from. You may also have the option to bring the payment in person to the appropriate city or state office. However, you may want to consider that there are varying costs associated with paying a speeding ticket.
The following are three things that should be taken into consideration:
The more miles you go over the speed limit, the higher your speeding ticket will be: Every state has a set fine amount that will be given when a driver goes over the speed limit. For example, the price for going 1-4 miles over the speed limit can be significantly lower than the price for going 15-20 miles over the speeding limit. You state will have specific fines for each ticket.
Your car insurance payment may increase: Depending on your car insurance company, you may see a rise in your premiums if you are convicted of speeding. This, in turn, makes the overall cost of a speeding ticket that much higher.
The speeding ticket could be increased if you speed through a zoned area: These areas include construction, school, posted, and safety enhancement zones. These speeding ticket payments can be automatically added to an initial ticket or increase the ticket amount by a certain rate, depending on the state you live in.
All of these fines and fees can add up, making it costly to get a speeding ticket.
Going to Court
The second option you have when dealing with a speeding ticket is to dispute it in court. Your ticket should have the necessary information should you decide to dispute the ticket. You can also locate specific traffic ticket court information on your city or state's official website.
Reasons to Dispute Your Ticket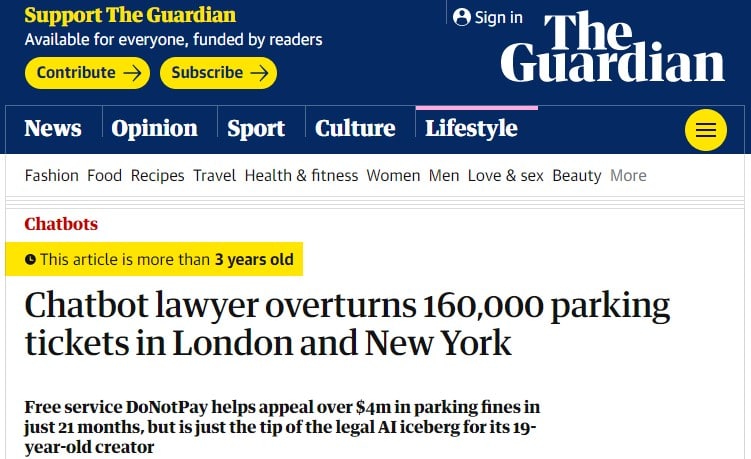 If you choose to go to court, you will want to gather all the pertinent information to prove your case. It is also important to gather any information that will prove that the speeding ticket was unjustly given or that it wasn't your fault. Going to court to dispute your ticket can have one of the following outcomes:
You might be given a lower fine to pay instead of the original price.
You may be given more time to pay for the ticket.
You may be required to pay the ticket, but it won't be put on your driving record.
You might be required to attend a driving course instead of paying for the ticket.
You also might have the fine forgiven or dropped if you can provide evidence that it wasn't your fault.
However, it can be difficult to get your speeding ticket overturned. If your charges don't get dropped, you could have a fine added on to the amount of the ticket. In addition, fees can also add up if you need to hire a lawyer to get involved to help prove your case. What if there was a way in which you could easily get help with a speeding ticket using only a few minutes of your time? That is where DoNotPay has the answer for you!
Contest Speeding Tickets in Less Than 120 Seconds Easily by Using DoNotPay!

DoNotPay has even been praised by publications, such as Newsweek, for the outstanding help offered to consumers in various areas. One of them is for handling over 200,000 parking tickets.
It offers the perfect solution to get out of a speeding ticket and so much more! With the Speeding Ticket feature, DoNotPay can quickly guide you through a few questions to help you find the best solution!
Here's how to get started:
Log-in to DoNotPay and find the Speeding Ticket product.

 

Upload a photo of your speeding ticket.

 

Provide us with some details on why you believe the citation issued is a mistake.

 

Select whether or not you want the letter mailed to the traffic ticket issuer on your behalf! 
That's it! You'll receive an appeal letter that contains state vehicle codes to boost your case.

 
Isn't that a walk in the park? Now all you have to do is wait for your traffic ticket issuer's notification on whether the charge has been dropped.
Should You Hire an Attorney to Get Out of a Speeding Ticket
It does sound convenient to have an attorney but in this case, you have to weigh the pros and cons of getting one. In our humble opinion, getting a lawyer can help but may not be necessary.
Getting a lawyer can cost you anywhere between $100 to $1,000. This could be more expensive than the actual fine for speeding.
If you would still like to push thru in getting professional legal assistance, here are some helpful tips on how to make the most out of it:
| | |
| --- | --- |
| Do extensive research on your lawyer | Get your top 5 choices when it comes to expertise, pricing, and reviews. You can then narrow it down by eliminating it as you go along. |
| Get a lawyer with significant related experience | An expert in handling traffic violations and parking tickets will increase your chances of winning the case. |
| Calculate the costs | Consider your expenses as opposed to just paying the fine. |
A better alternative is getting an AI lawyer like DoNotPay. You get sound legal advice but with the costs cut down.
What Other Areas Can DoNotPay Assist In?
DoNotPay provides the best offer in dealing with speeding tickets in a fast, easy, and successful way! Aside from that, we can also help you out with:
Get started with DoNotPay today and see the difference it can make in your life when it comes to dealing with speeding tickets and more.