Smart Strategies to Get a Judge to Dismiss Your Speeding Ticket
Many people don't realize that a speeding ticket is like any other legal violation which means that you are innocent until proven guilty. By paying the ticket, you are admitting that you are guilty. But if you are, in fact, not guilty, then you can get a judge to dismiss a speeding ticket. All you have to do is make a case for yourself.

One option, when you get a speeding ticket, is to go to court and convince the judge that the ticket issued was a mistake. However, a lot of people don't have the time needed to make a court appearance and would prefer to fight the speeding ticket from the comfort of their homes. Fortunately, this is also possible.
DoNotPay has a simple Speeding Ticket product in which you can upload a photo of your speeding ticket, explain why it was a mistake, and obtain a letter with state vehicle codes to send to the speeding ticket issuer. DoNotPay can even send his letter for you so that all you have to do is wait for a response.
Strategies to Get a Judge to Dismiss Your Speeding Ticket

There are several legal strategies that you can adopt to get your speeding ticket dismissed by the judge.
Driving Safety Course: Some states will waive your speeding ticket if you agree to take a driving safety course. Keep in mind that you may even be able to take this online which makes it more convenient.
Mistakes on Your Ticket: If there are any glaring mistakes on your ticket, you should point them out to the judge. After all, if the police officer made a mistake about which day it was, they could easily have made a mistake about the speed at which you were driving.
No History of Speeding: One of the things you can point out to the judge is that you don't have a history of speeding. Obviously, this will only work if you have always been a cautious driver.
Eyewitness: Eyewitnesses are not only useful for more serious charges; they can also come in use when you have a speeding ticket. If anyone was in the car when you got pulled over and they can testify that you were not going over the speed limit, then that will really help your case.
Defenses That Will Get the Judge to Reconsider Your Speeding Ticket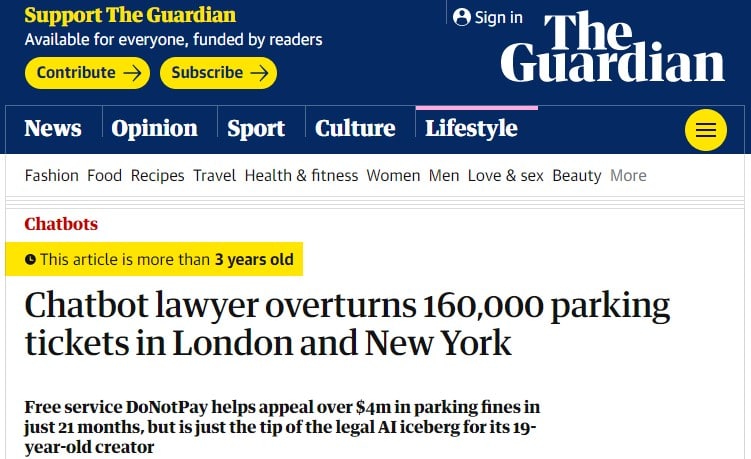 Apart from the above strategies, you can also use the following defenses to get a judge to repeal your speeding ticket:
Mistakes in Perception: Sometimes, you are given a speeding ticket based on the officer's perception of your speed. But as we all know, human perceptions are not necessarily accurate. So you can argue that you weren't going at the speed the officer claimed and that they made a mistake in their perception.
Radar or Lidar Mistake: Sometimes, you are given a speeding ticket based on the officer's speed-measuring device i.e. the radar or lidar. However, this device has to be properly maintained and calibrated to be accurate. If you find out that the radar or lidar was not properly maintained, then you can bring this before the judge to make them reconsider your speeding ticket.
Emergency Defense: Were you speeding because your wife was about to deliver a baby or because someone you knew was being assaulted and you had to get to them right away? In that case, the judge is likely to understand and dismiss your ticket. Just be sure to bring some proof to show the judge that you are telling the truth.
Tips For Your Court Appearance
If you do end up going to court to challenge your speeding ticket, there are certain things you should keep in mind.
| | |
| --- | --- |
| Ignorance of the Law | Never say that you didn't know what the speed limit was because ignorance of the law is not an excuse. |
| Appearance | Make sure that you look presentable when you go to court. Showing up unshaven in torn jeans is probably not a good idea. |
| Demeanor | Try to keep calm during the court proceedings. Do not lose your temper or interrupt anyone, especially not the judge. |
| Preparation | Make sure you have a defense ready when you go. Don't mix up several arguments or you may come across as unbelievable and insincere. |
Fight Speeding Tickets Using DoNotPay
By now, you've probably gathered one thing—that you don't have to meekly pay all your speeding tickets, especially if you believe them to be unjustified. You can choose to go to court and challenge the speeding ticket in front of a judge. But if you don't have time for this, you can use DoNotPay.
As per Newsweek, DoNotPay has helped to overturn more than 160,000 traffic tickets, and yours could be next. All you have to do is upload a copy of your speeding ticket and enter some information about why it is not justified. DoNotPay will mail out a letter with vehicle codes to the issuer of the ticket. All you have to do is wait for a response.
Here's how to get started:
Log in to DoNotPay and find the Speeding Ticket product. 
Upload a photo of your speeding ticket. 
Provide us with some details on why you believe the citation issued is a mistake. 
Select whether or not you want the letter mailed to the traffic ticket issuer on your behalf!
That's it! You'll receive an appeal letter that contains state vehicle codes to boost your case. 
It's really that simple! Look out for your traffic ticket issuer's response to discover whether you won.
Learn More About Speeding Tickets With DoNotPay
If you've received a speeding ticket, you may have a lot of questions before you decide whether to pay it or contest it in court or from home. DoNotPay can help you answer some of these questions.
DoNotPay can also assist you with other services such as:
You don't automatically have to pay a speeding ticket that has been issued to you. You can contest it in court with several valid arguments. Or you can choose to contest it from the comfort of your home with DoNotPay. Why pay a hefty fine when you can easily get your speeding ticket dismissed using DoNotPay?