How To Find Out if You Have Jury Duty—An Easy-to-Follow Guide
Since serving on a jury is mandatory for all American citizens, you could be asking—how do I know if I have jury duty? You need to make sure that a court has sent you the summons, as you are not allowed to skip attendance.
This brief guide will teach you how to find out if you have jury duty. We'll also provide you with details on how to prepare for service if you're unsure about how jury duty works.
Do you need help informing your employer about your legal obligations? Don't exert yourself—, and we'll help you create a jury duty leave request letter hassle-free!
Find Out Why You Have Jury Duty
It's important to know how a federal or state court chooses the citizens to do jury duty. To find out if you have jury duty, you'll first need to get acquainted with the criteria for selecting potential jurors. You will automatically be disqualified from serving on a jury if you are:
Not an American citizen
Have resided in the judicial district issuing the summons for less than a year
Unable to speak English proficiently
Mentally or physically incapacitated
Convicted for felony, perjury, or murder
If you don't meet any of the disqualifying criteria, you'll have to check if you've been called to jury duty and respond in a timely manner.
How To Check if You Have Been Summoned for Jury Duty
You can check your jury duty status in the following ways:
Online
In person, at a federal, state, or local court
Don't worry about losing money if you have jury duty—all states offer compensation for serving on a jury. How much you'll get depends on the state in which you're serving. The payment will also be different if you're serving as a juror in a federal court.
Doing an Online Check on Whether You Have Jury Duty
The online method is more convenient—in a few clicks, you will be able to see whether you have jury duty, as well as if it was postponed or canceled. All you'll need is the Participant Number indicated in your summons. If you've lost it, contact the court that summoned you via phone and ask them to email it to you.
To check in on your jury duty this way, do as follows:
Visit the eJuror website
Type in your Participant Number
Enter the first three letters of your surname and your birth date
Select the Status tab
Check reporting instructions to see whether you're obligated to attend
Checking if You Have Jury Duty in Person
You can also find out the status of your jury duty by asking for information at the court.
If you want to do it this way, take the following steps:
Find your local state court or use the Court Locator if you're looking for a federal court
Visit the court and find a clerk
Ask about the status of your jury duty
Confirm whether you're required to attend
Let DoNotPay Draft a Jury Duty Leave Request Letter for You
If you have to do jury duty, DoNotPay can help you out by drawing up a personalized leave request letter! Your boss can't fire you, but this letter will make sure they're notified about your absence in advance since doing jury service takes time. You can print the letter or let DoNotPay send it to your employer in your stead!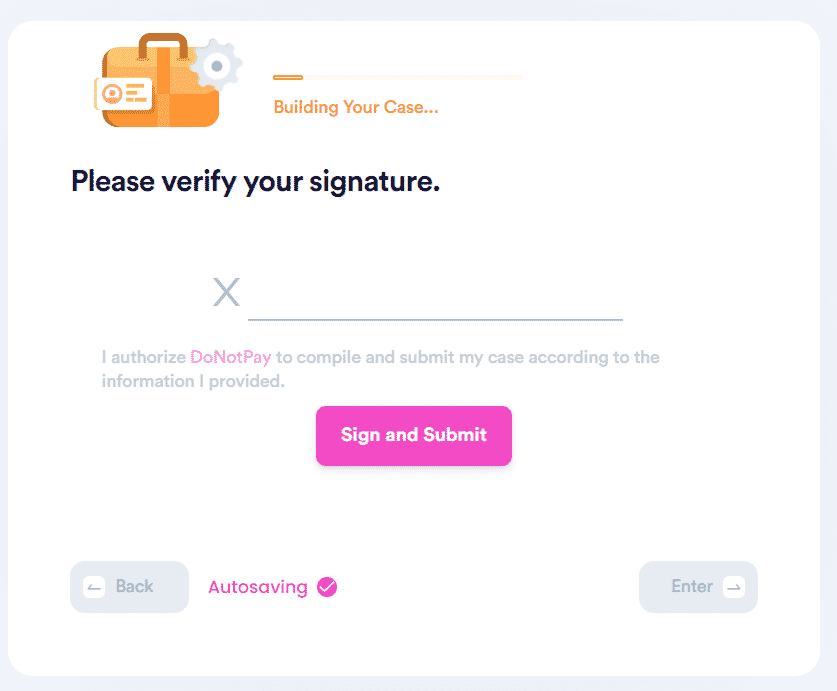 Here's all you need to do:
Provide information about the court
State the number of days you'll be absent
Upload your summons and print the letter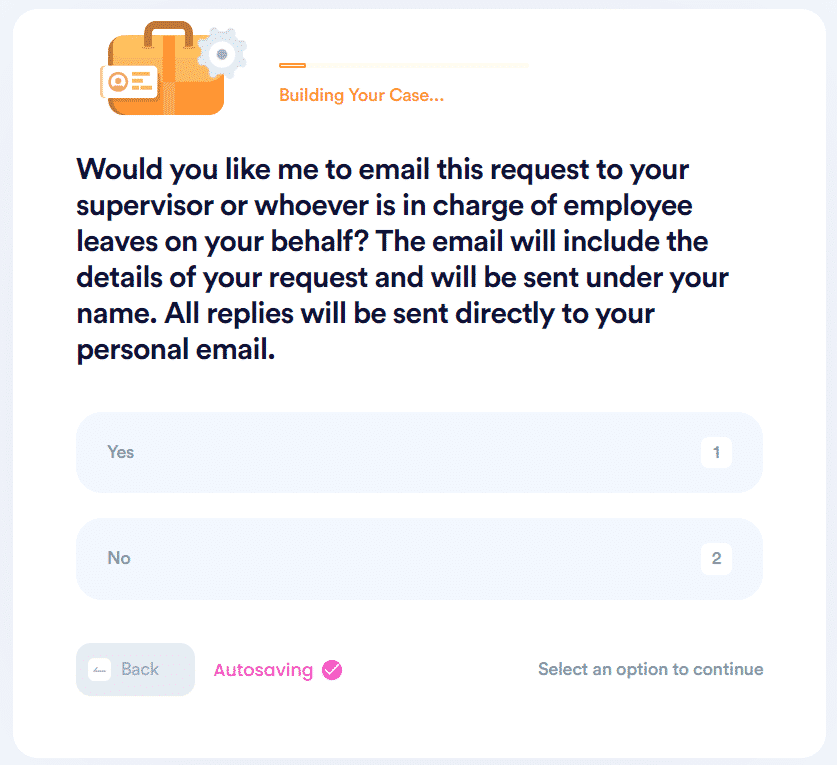 If you need information about state-specific jury duty laws, take a look at this table:
Expect More Help From DoNotPay
Do you want to know what else DoNotPay can do for you? Have a look at the following lists and discover some of our most prominent services:
Type
Particular Services
Getting more cash or saving the existing funds

Lowering property tax bills

Fighting various issues
Other helpful services

Composing revocable living trusts

,

divorce agreements

, and other

legal documents

in minutes
Let Our App Fight Grabby Merchants in Your Name
Have you received a damaged item? DoNotPay helps you file a return request and get a replacement for the faulty product. We can reach out to companies and demand refunds or chargebacks in your stead or request late delivery refunds. This way, you avoid paying for the goods that didn't meet your expectations and standards.
Our app can also send refund requests to airlines and help you get compensated for postponed or canceled flights. You won't need to contact the particular company yourself—DoNotPay does the grunt work and lets you enjoy the results!