How To Find Comparables for a Property Tax Appeal Easily
Most people are struggling with paying their property tax bills, so consider yourself lucky if you live in a state with low property taxes. If you are making your payments without second-guessing the sum—think again. Local assessors can make a mistake in calculating your property value, so you may be overpaying without knowing.
One way to challenge your property tax bill is to compare your property value to those of similar homes. DoNotPay will show you how to find comparables for a property tax appeal and file an appeal in a short time!
How Are Your Property Taxes Calculated?
Property taxes are calculated according to your property's value and the local property tax rate. Local assessors will typically reassess your property every one to five years and set your property tax bill accordingly.
The assessed value of your home serves as an estimate of your property's market value. To correctly assess a home's market value, the assessor must pay attention to the following:
Owner's maintenance expenses

Possible replacement costs for the home

Completed improvements of the property

Exact income you are making from the property

Possible interest that would be charged for purchasing or constructing a similar home 

Comparable properties' prices on the current market 
The assessor can estimate the property's market value in one of three ways or by combining all three. You can look at a more detailed explanation of these methods in the table below:
Method of Estimating Property Market Value
Details

Cost 

The assessor establishes your property's value based on how much it would cost to replace it

Income

Your property's value is assessed by the income you would gain from renting it

Sales evaluation

The assessor determines the property value by using records of comparable sales. The criteria include:

Location

Improvements

Market conditions

State of the property
The Comparable Sales Approach to Filing a Property Tax Appeal
If you need help paying your property taxes, you can use a comparable sales approach as the basis for your property tax appeal.
The comparable sales method implies using recent sales prices of comparable homes, or comps, to determine your property's value. Comps represent houses that are similar to yours in size and price. If the value that your assessor set for your property is higher than the value of the comparable sales, you have grounds for an appeal.
You can prove the mistake in a property assessment in one of three ways:
Hire an appraisement expert to reassess your property's value

—

you can compare the recent appraisal with the property value set by your assessor and use it as evidence in your appeal

Use your property's purchase price

—this only works if you have purchased your property recently. You can compare the purchase price to the value assigned by your assessor. Any major difference counts as a reason for the appeal

Find comps for your property on your own

—find homes that are similar in size and price to your property and look for any inconsistencies
How To Get Comps for a Property Tax Appeal
Comps are not difficult to find, as long as you know what to look for. Comparable property sales records are available online to anyone, not just real estate professionals. If you want to reduce the search time, you can apply some of these tricks:
Visit your local county auditor

Access a local property website to check out other property records in your area

Go to websites such as

realtor.com

and provide essential information about the property to find comps

Talk to a tax evaluation expert—they can assist you in finding a comparable property in your area, help you understand the criteria, and explain how they affect your property value
Make sure that the sales data and assessed value of comparable properties match yours. There shouldn't be any major differences in property tax bills between the comparable homes.
Before you use the comparable sales approach, you need to check if the comps are still comparable to your home. If any of the neighboring homes had improvements, you don't belong in the same property tax category. Your local assessor should make a note of that and perform the necessary changes.
Let DoNotPay Help You File a Property Tax Appeal 
Filing an appeal on a past property assessment is a daunting task. Collecting evidence and getting information about the appeal process can take a lot of time and energy and exhaust you completely. Instead of going through various websites and talking to lawyers and assessors, you can use DoNotPay!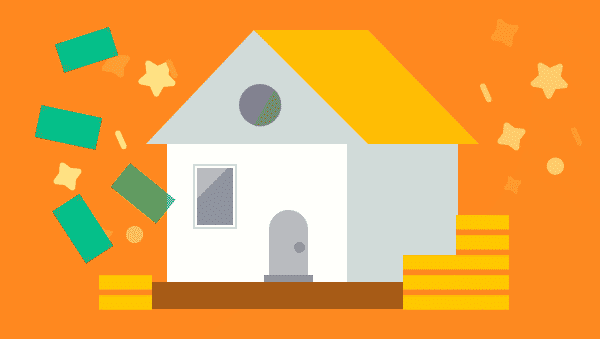 If you are sure you have grounds for an appeal, we can provide much-needed assistance. Our app uses your basic information to create a tailor-made guide. The guide can help you get more details about the appeal process, such as:
Which forms you need to fill out

What evidence you need to gather 

How to present your case to your local assessor

What the application process looks like
All you have to do is:
Access DoNotPay from any

web browser

Select the

Property Tax

feature

Answer a few basic questions about you and your property

Wait for DoNotPay to create a guide
Check out our knowledge base for more info about property tax exemptions, property tax exemptions for seniors, and other tricks for lowering your property taxes!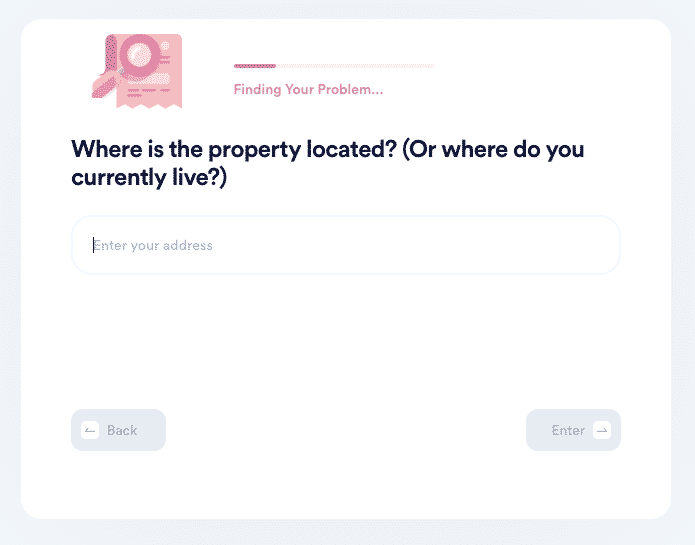 DoNotPay Keeps Your Privacy Intact
DoNotPay can help you surf the web safely and securely. No need to provide your personal information to every company whose service you'd like to take for a test drive. Our Virtual Credit Card and Burner Phone products shield your data from prying eyes and dishonest merchants.
Feel like subscribing for a free trial? Make it truly free and avoid automatic membership renewals with our card. It can also help identify spammers and potential scammers who send bothersome robocalls and robo texts your way. As soon as they act on the virtual card number, DoNotPay will unmask them and demand compensation!
DoNotPay Can Help You Bring Any Business to Justice
Should a company refuse to grant you a refund or compensation, our app will help you take them to small claims court! 
We'll help you cancel the service in question to avoid any future charges, and we'll call their customer service so you can get info on your denied request. We'll draft the relevant court documents for your jurisdiction and give you instructions on filing them.
More Nifty Features That'll Make Your Day
You may not have breach of privacy issues or reasons to bring someone to court, but you surely have ample motivation to save or earn a few dollars here and there—especially if we catch you unawares!
DoNotPay can show you how to reclaim funds that you didn't know were under your name or make a denied warranty appeal to any company. We streamlined the processes of requesting refunds, college fee waivers, airline flight compensation, parking infraction dismissals, as well as applying to clinical trials that pay!