How to Evict a Roommate in Washington State
Sharing a house with someone is not always the easiest thing to do. Even the best of friends can bump heads when money falls short. As much, sometimes it is better to go separate ways, and amicably, where possible.
But at other times, things do not go as expected. When things go south, you may be forced to evict your roommate. However, doing so by yourself is challenging, frustrating, and time-consuming, to say the least. With DoNotPay, nevertheless, you will achieve this easily and efficiently.
DoNotPay will also educate you on your rights as a renter, help you file a complaint against your landlord, and guide you on how to sue your landlord for the deposit, among many other landlord-tenant problems.
What Does the Eviction Process Look Like in Washington State?
As per the Washington laws, the first step to evicting a roommate is to issue them with a notice terminating the tenancy. You should prepare this notice and hand it over to your roommate in person. It is worth noting that the eviction requirements differ depending on the reasons for eviction. If you are kicking out your roommate for refusing to pay rent, you should give them a three-day notice. If the eviction is because of a violation of the provisions of the rental agreement, you should give them a 10-day notice.
If your roommate is on a lease agreement with you, you cannot evict them without a valid reason, such as failing to pay rent or violating the terms of your rental agreement. To evict a roommate without cause in Washington, you are required to give them a 20-days notice.
Eviction Laws in Washington State
According to the eviction laws in Washington State, only a landlord has the right to evict a roommate. If both you and your roommate are listed on the apartment lease or have some form of rental agreement, you cannot kick each other out because you are co-tenants by law. On the same note, in case your landlord decides to end your tenancy, then both of you are expected to vacate the premises.
Reasons to Evict a Roommate
The following are some of the reasons that can make you evict your roommate by law:

Failure to pay rent
General lease violation
Engaging in any form of criminal activity
Property damage
Posing a risk to you or other tenants
What to Do if Your Roommate Refuses to Leave
If the time set for the roommate to vacate the premises expires and they have not moved out, you should now file a summons and complaint about unlawful detainer. The clerk will stamp your complaint, indicating the date by which a response must be filed. You should then invite the third party to hand the court papers to your roommate in person. If your roommate wishes to challenge the eviction, they can respond to the notice within the allocated time frame. If the time lapses and the complaint is not challenged, the court will proceed to grant the eviction order.
If your roommate decides to challenge the eviction notice, a hearing will be scheduled in court to address the issue. On the date of the hearing, remember to carry all your evidence and any witnesses you may have. The judge will listen to both sides before making the final verdict.
Next Steps for Evicting Your Roommate if You Can't Do It Yourself
If you find it difficult to evict your roommate on your own, you can hire an attorney to do this for you. However, be ready to dig deep into your pockets because good attorneys do not come cheap. Alternatively, you can use DoNotPay to solve this for you. With DoNotPay, you will rest while everything is handled for you.
DoNotPay is here to guide you through it and file your disputes on your behalf. Our Landlord Protection product can help you:
Get back your security deposits.
Learn about your state's eviction laws and what protections apply in your case.
Resolve disputes regarding repairs with your landlord.
Resolve disputes with roommates by filing demand letters or going through small claims court.
Break your lease early.
How to Break a Lease in Washington Using DoNotPay:
If you want to break a lease in Washington but don't know where to start, DoNotPay has you covered in 4 easy steps:
1. Search for and open the Landlord Protection product on DoNotPay.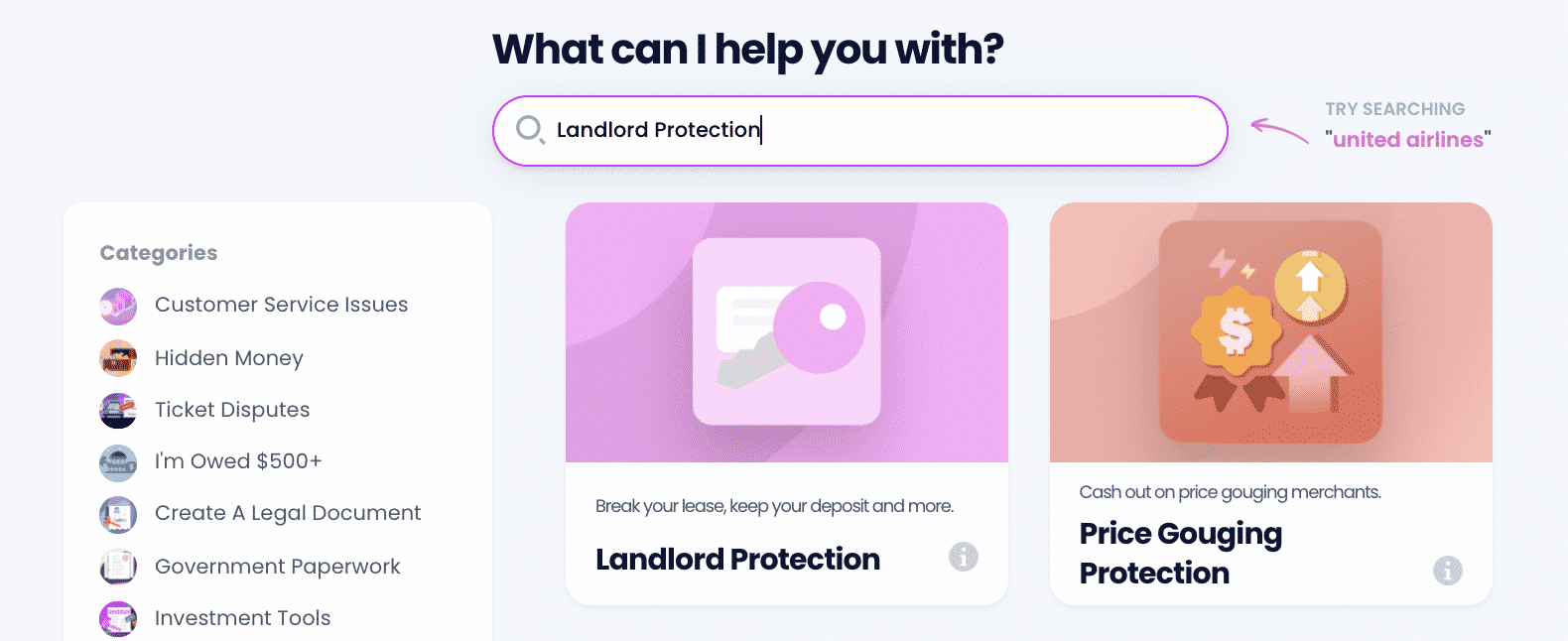 2. Select which issue applies to you.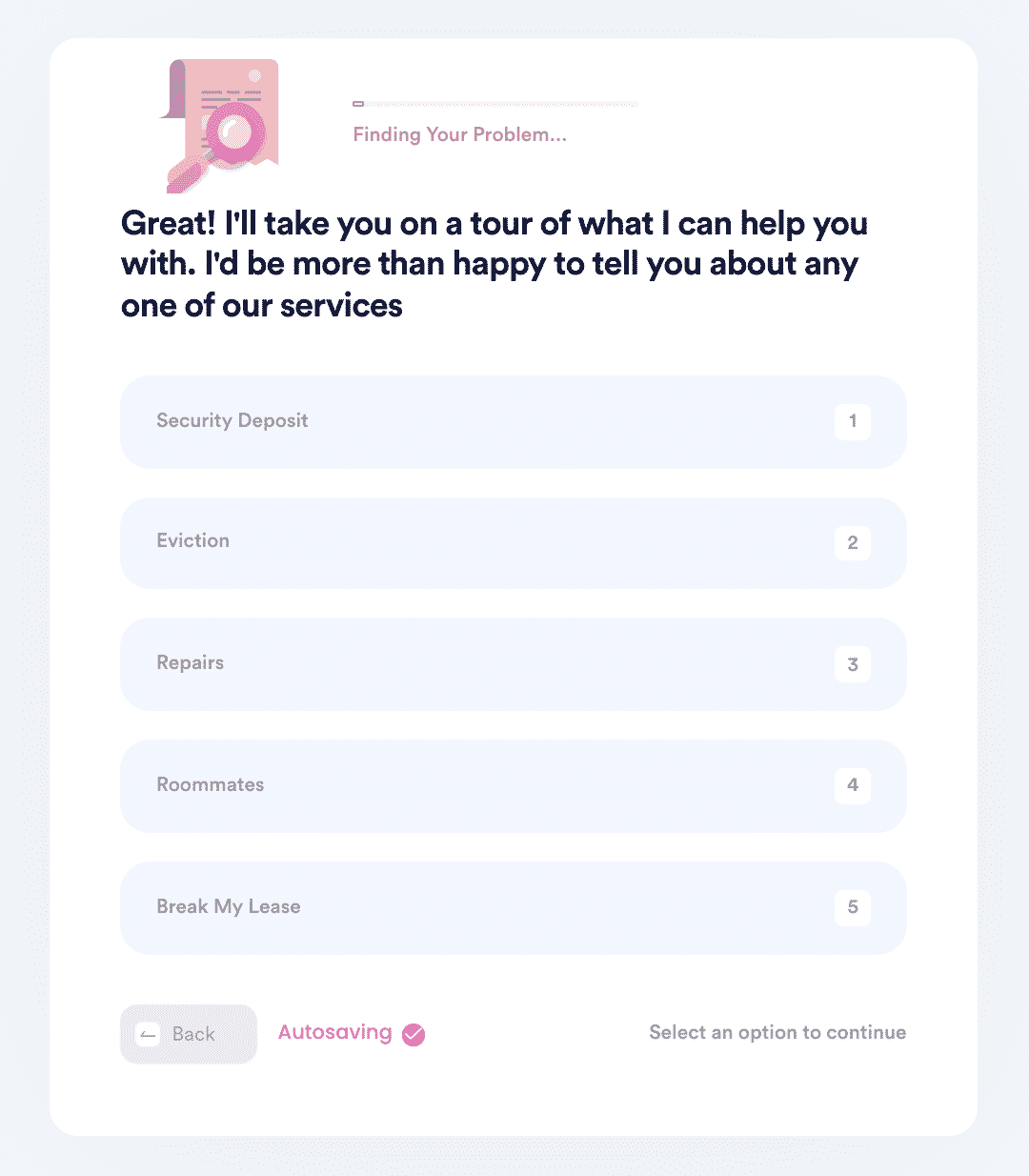 3. Answer a simple set of questions so our chatbot can collect the necessary information to create your demand letter.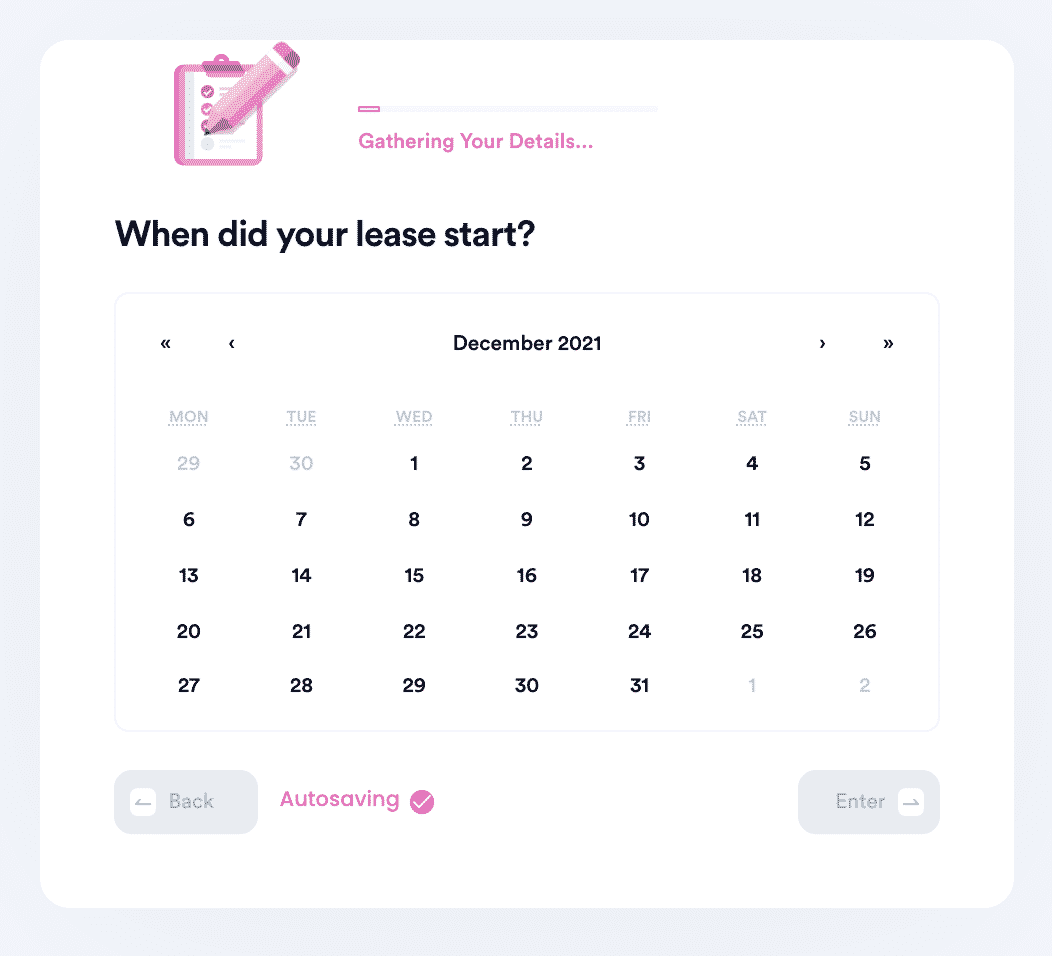 4. Choose whether you want DoNotPay to send the demand letter to your landlord or roommate on your behalf. If you already tried sending a demand letter and it didn't work, we can help you start the small claims court process.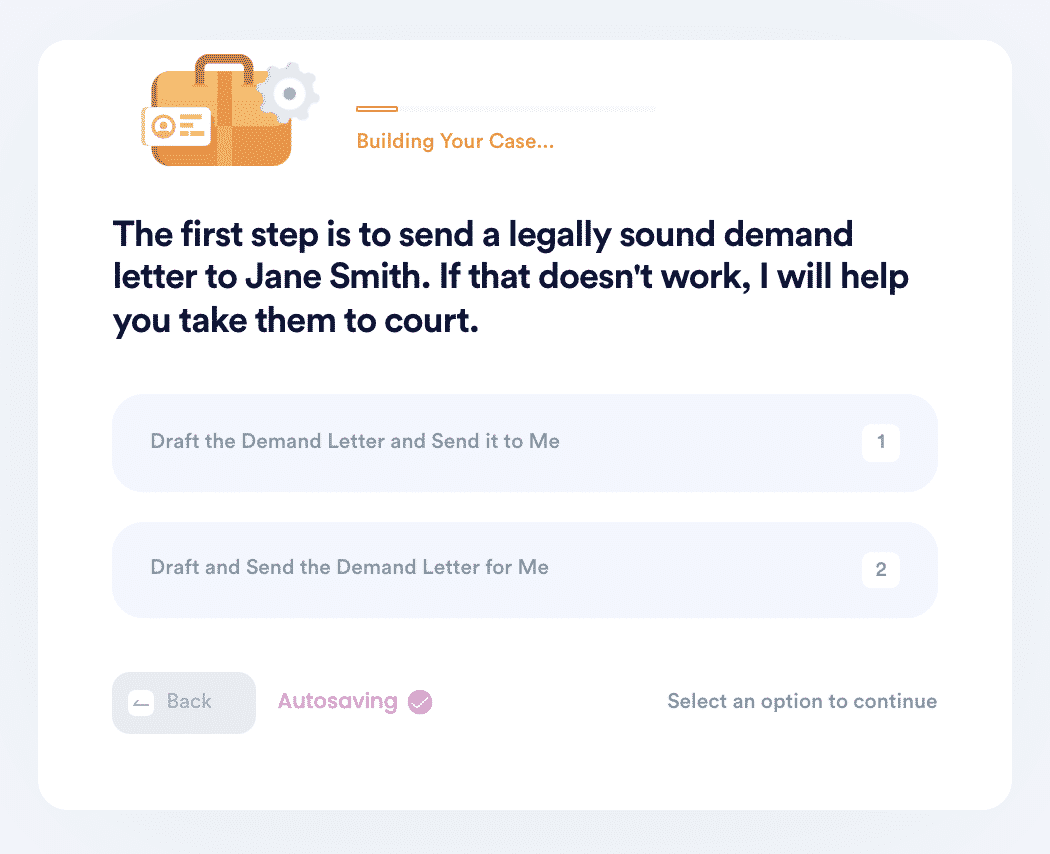 And that's it! You should hear back from your landlord directly once your demands are sent.
DoNotPay Can Also Help You:
In addition to helping you evict a roommate in Washington State, DoNotPay can also help you with all sorts of landlord problems such as:
DoNotPay Can Offer You So Much More!
In addition to helping you with your rental issues, DoNotPay can offer other services such as:
What's holding you back? Sign up with DoNotPay today to learn to evict your roommate the right way!