How To Evict A Roommate In Florida
Landlords require that all tenants be reported on the lease so that they can keep track of who is in the apartment. If a landlord needs to remove a roommate in Florida, how should they go about it?
DoNotPay can help you create a demand letter to start the process of . Don't waste time asking the roommate to move out, waiting for an answer, and then asking again. Trust DoNotPay to get a legal letter together to demand the roommate moves out!
General Landlord-Tenant Laws
When it comes to rental properties, every state has its own set of rules. Florida has laws that cover landlords and tenants and are intended to protect their interests, even when it comes to .
For example, written or verbal rental agreements are acceptable. But oral agreements might be misunderstood and are difficult to establish in the event of a disagreement, so most rental agreements are in writing. Florida law requires that all notifications to and from a landlord be in writing and delivered or mailed, regardless of whether the rental agreement is oral. Maintain a copy of any communication with your tenants.
Florida Law does not allow a landlord to force a tenant out by:
Shutting off the utilities or interrupting service, even if that service is under the control of the landlord or the landlord makes the payment
Changing the locks or using a device that denies the tenant access
Removing the outside doors, locks, roof, walls, or windows (except for purposes of maintenance, repair, or replacement)
Removing the tenant's personal property from the dwelling unless the action is taken after the surrender, abandonment, or recovery of possession of the rental unit due to the death of the last remaining tenant or after lawful eviction
How To Remove A Roommate Legally
There are a few things that need to be done to legally remove roommates from your tenant's apartment. To remove a roommate, you will need to:
Have written notice to move out (vacate).
Serve the tenant with legal paperwork – including a summons and complaint to be served by an authorized process server.
Wait for the tenant's response.
Wait for the court to grant or deny the eviction.
Post a Writ of Possession if the court grants the eviction.
Landlords must follow the process, or they can be subject to legal action. There is a legal time limit for evictions in Florida. After the time has expired, the police authorities can remove the roommate or tenant. As a landlord, you can not legally remove the tenant's or roommate's personal items.
How to Begin the Eviction Process on Your Own
There are a few different approaches Florida landlords can use to evict roommates. These options include:
| | | |
| --- | --- | --- |
| Process | First Steps | Downsides |
| Begin the eviction process yourself. | To begin the process of evicting a roommate, you first have to have evidence of either roommate that is not on the lease or other infractions that result in eviction. You need to serve the tenant with the demand letter to have the roommate removed from the premises. Should they not comply, then you need to move on to begin the eviction process. | This is very time-intensive. You also have to follow Florida law precisely or risk having to start the eviction process over. When you're evicting someone by yourself, you're liable for every step in the process. |
| Hire a lawyer. | Begin by hiring a lawyer to create the legal paperwork to be served by an authorized process server. If there is no response, then you can take them to court to have the roommate legally evicted. | Hiring a lawyer is expensive. You also still have to continue with court action to progress through the eviction. |
Both options add more work to your to-do list. Keep reading to see how DoNotPay can take on the time-intensive and legally precise process so you don't have to. DoNotPay can assist with submitting a demand letter from the landlord.
Evict a Tenant's Roommate With the Help of DoNotPay
If you want to break a lease but don't know where to start, DoNotPay has you covered in four easy steps:
1. Search for and open the Landlord Protection product on DoNotPay.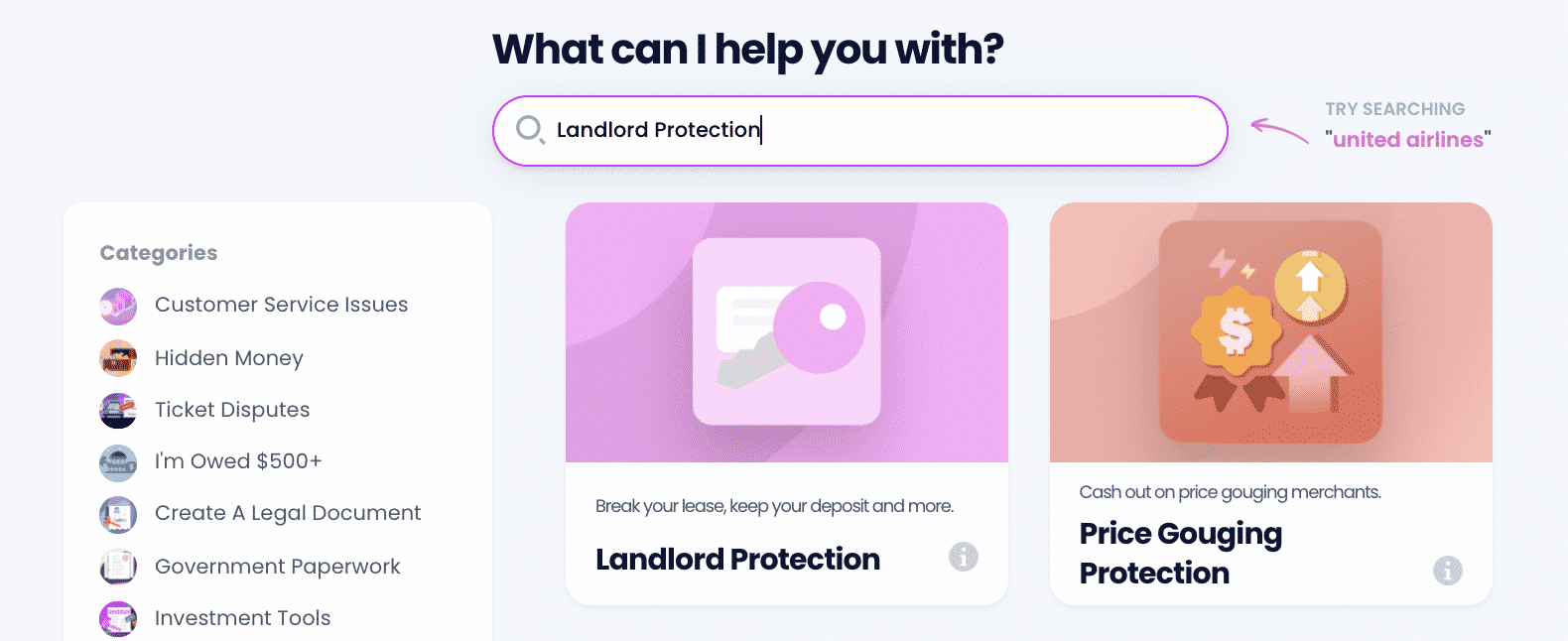 2. Select which issue applies to you.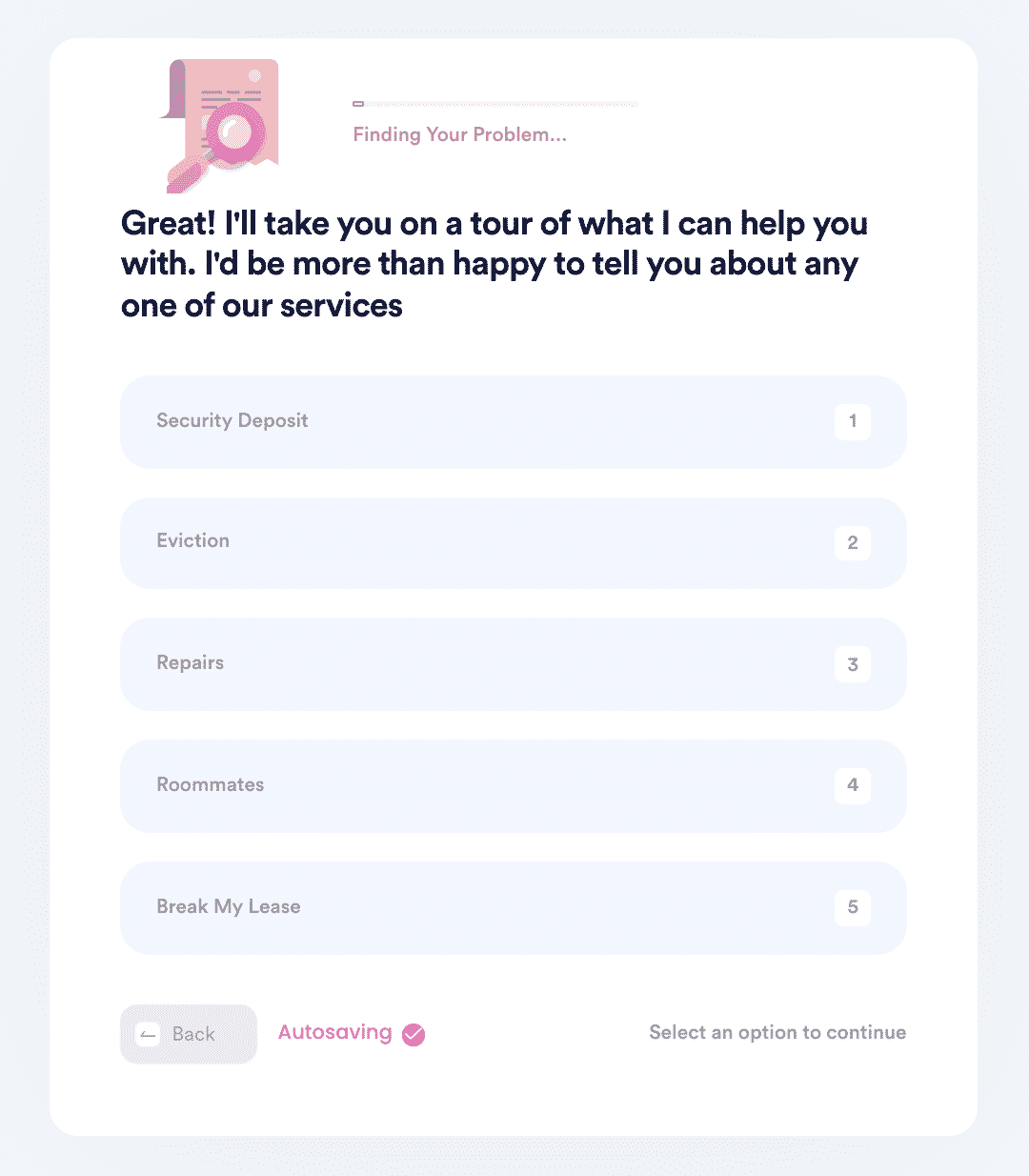 3. Answer a simple set of questions so our chatbot can collect the necessary information to create your demand letter.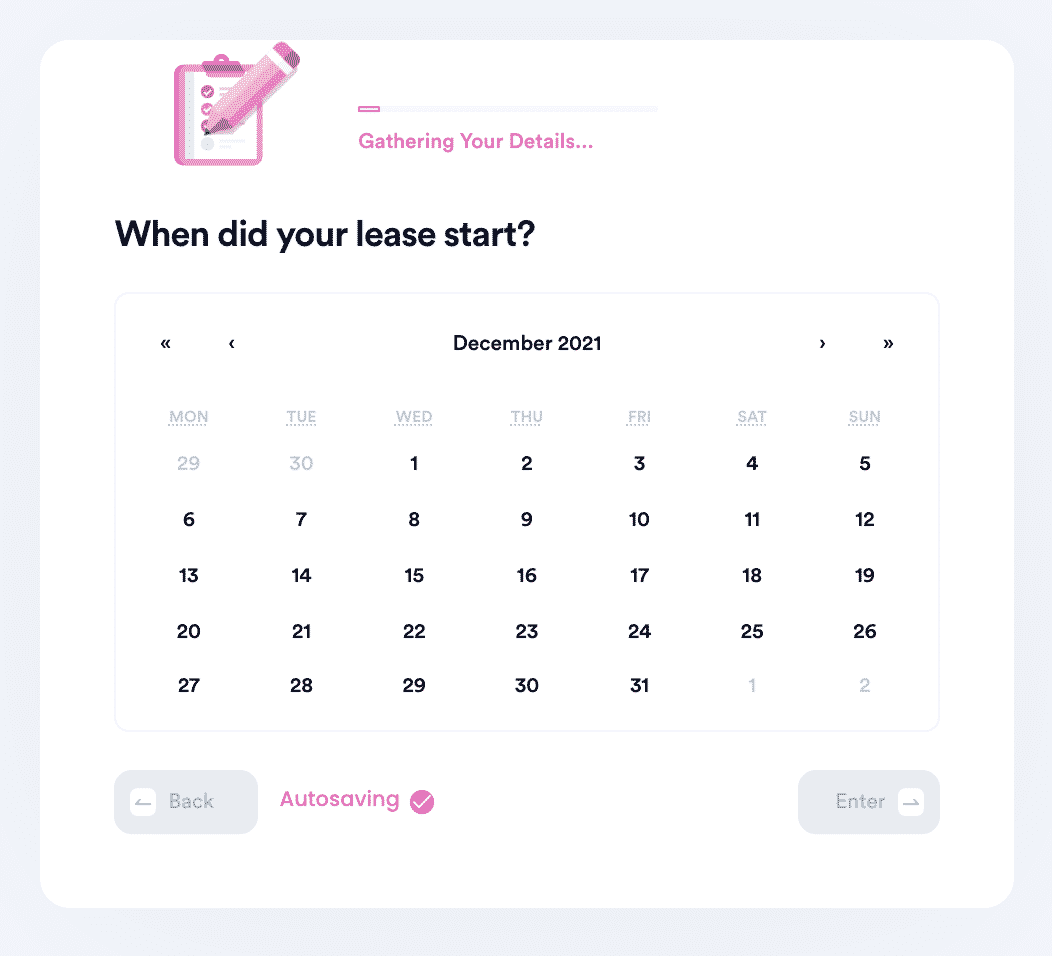 4. Choose whether you want DoNotPay to send the demand letter to your landlord or roommate on your behalf. If you already tried sending a demand letter and it didn't work, we can help you start the small claims court process.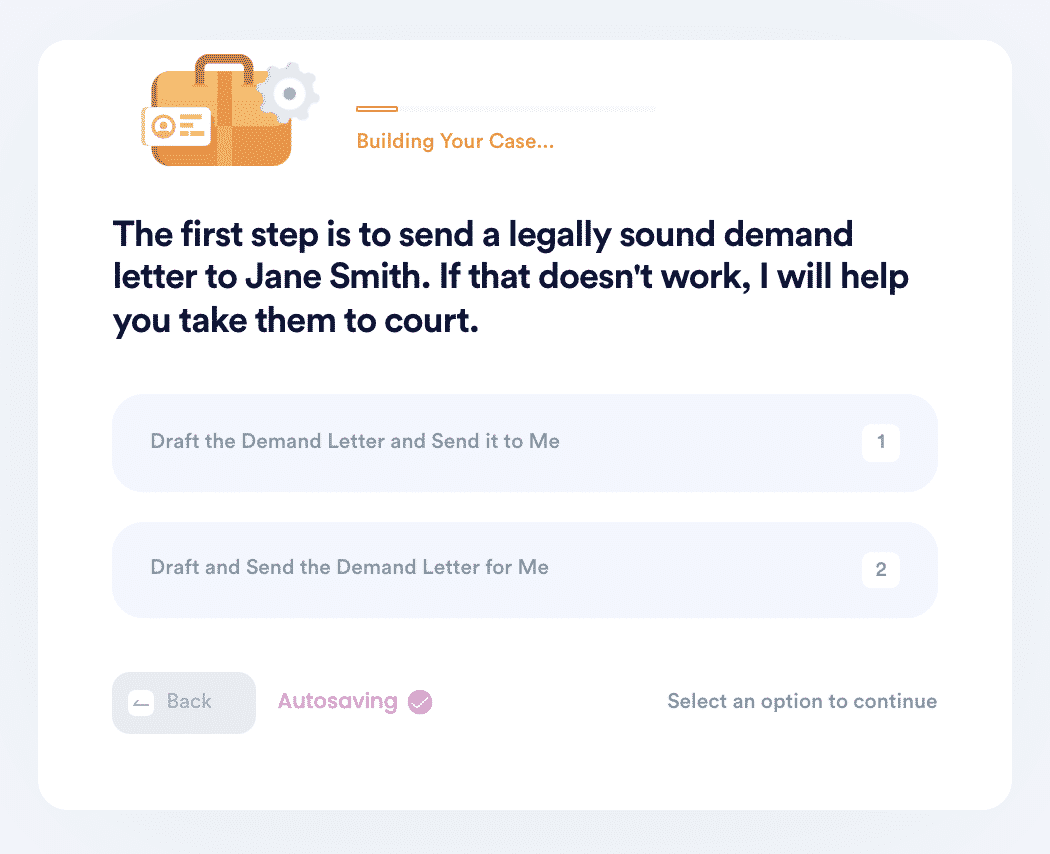 And that's it. You should hear back from your tenant directly once your demands are sent.
Why Use DoNotPay to Evict Your Florida Roommate
Using DoNotPay to solve issues with roommates is simple, easy, and successful. You don't have to worry about missing a step and being subject to legal action or having to start the eviction process all over again. Simply fill out the form on the website with the information, submit any other evidence, and DoNotPay will begin the process with a demand letter. Don't waste your time trying to contact your tenants multiple times yourself and getting no response.
What Else Can DoNotPay Do?
DoNotPay can help you with other issues related to roommates, rentals, and evictions. The list includes the processes for how to:
Evicting roommates and handling rental issues are only some of the many problems that DoNotPay can help you with. DoNotPay has experience with many legal processes, including:
Trust DoNotPay to help in any situation.