How To Dress for Jury Duty—What Is Acceptable?
People are rarely happy when they receive a summons—jury duty can be a major nuisance for which you need to prepare. You'll have to get time off, go through a selection process, pick out a proper attire, and show up every time the court is in session.
While it might be an important part of trials in the U.S., it's an obligation many try to avoid. That's why the law defines penalties for skipping, as well as a reward for showing up in the form of payment.
In this article, we'll explain how to dress for jury duty and what is considered inappropriate. We'll also show you how you can to request days off from work to attend court proceedings.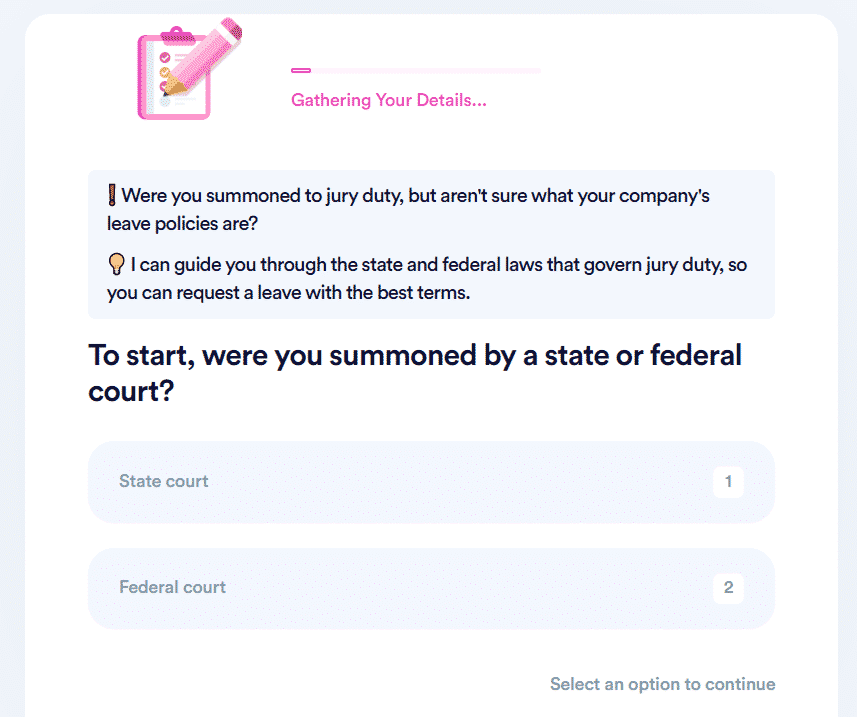 How Should I Dress for Jury Duty?
The general rule of thumb is that you don't want to wear anything you wouldn't wear at work or in a church. Jury duty is not the time to dress to impress—you should stay with your business (or business casual) apparel and try not to draw attention to yourself.
The precise rules of jury duty and how to dress for it differ based on:
Whether a state or federal court summoned you
What state—and county—you're in
The following table contains guides that will provide you with more details on particular dress codes, as well as other specifics of jury duty throughout the U.S., such as how state and federal pay works:
Still, some general rules apply to all states and courts. These include:
Dress formally
Wear something comfortable (case proceedings may last for a while)
Bring something like a cardigan or blazer to warm you up if necessary
Avoid loud colors
Jury Duty Dress Code
Take a look at the following table to find out what you should wear and what you should avoid:
What To Wear
What Not To Wear

Shirts
Jackets
Jeans without tears
Cardigans
Suits
Pants
Dresses
Skirts
Blouses

Dresses that show bare shoulders
Excessive jewelry
Accessories
Halters
Cropped tops
Shorts
Sleeveless shirts
Hats or caps
Tank tops
Flashy colors
Sneakers
Flip-flops
Shirts with a slogan or political statement
Ripped jeans
How To Dress To Not Get Picked for Jury Duty
Doing the opposite of what is required and recommended should do the trick. Showing up in a mini skirt, flip-flops, or a shirt with a political statement will almost definitely keep you from getting selected.
Bear in mind, though, that this won't end your jury duty—you'll have to show up at a later date. If you repeatedly neglect the dress code, you may get charged with contempt of court.
How To Use DoNotPay To Obtain Jury Duty Leave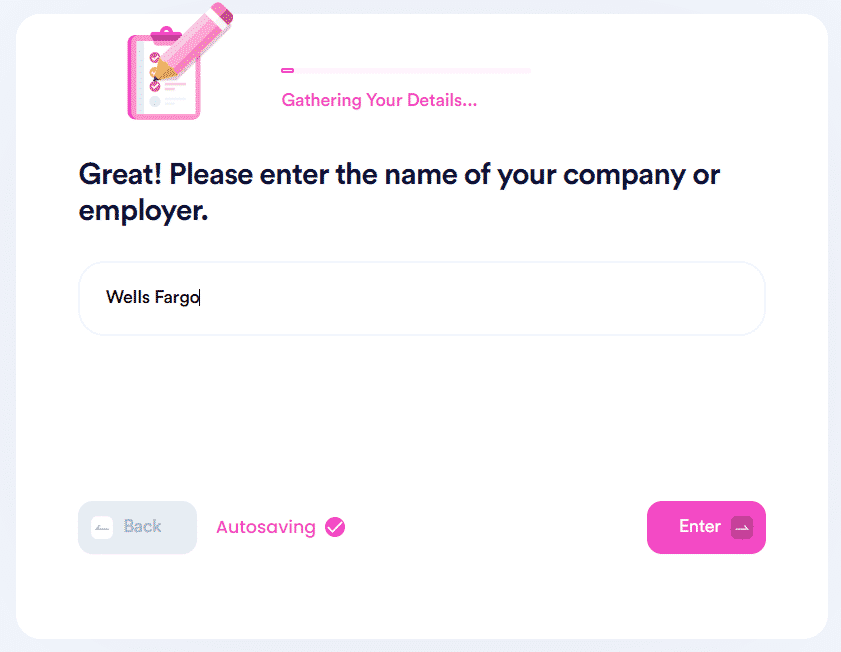 Aside from picking suitable attire, you'll also need to contact your employer before you go to jury duty. Jury duty laws protect you from being punished in any way for being a juror, and you can sue your employer if they threaten, demote, or fire you for going on a jury duty leave.
To avoid this, you can submit a leave request letter along with your summons so that the employer can verify your jury duty. With a formal letter, the employer will have to accept your request, whether it's your first time or you keep getting summoned.
If you're not sure how to go about it, use DoNotPay! Our app will draft the letter in your stead using the information you provide. All you need to do is:
Navigate to the Request Jury Duty Leave product
Answer a few questions
Upload a photo of your jury summons
Expect More Help From DoNotPay
Do you want to know what else DoNotPay can do for you? Have a look at the following lists and discover some of our most prominent services:
Type
Particular Services
Getting more cash or saving the existing funds

Lowering property tax bills

Fighting various issues
Other helpful services

Composing revocable living trusts

,

divorce agreements

, and other

legal documents

in minutes
Let Our App Fight Grabby Merchants in Your Name
Have you received a damaged item? DoNotPay helps you file a return request and get a replacement for the faulty product. We can reach out to companies and demand refunds or chargebacks in your stead or request late delivery refunds. This way, you avoid paying for the goods that didn't meet your expectations and standards.
Our app can also send refund requests to airlines and help you get compensated for postponed or canceled flights. You won't need to contact the particular company yourself—DoNotPay does the grunt work and lets you enjoy the results!