How to Delete Your Old Gmail Account in a Breeze
If you have a Gmail account you are no longer using, then it is possible this account is compromising your data security. Old accounts that are not being closely monitored can be vulnerable to breaches. However, it can be tricky to delete a Gmail account.
Thankfully, it is typically easy to delete an old account. However, if you no longer have your account credentials or otherwise are having problems logging in, it can be much more challenging. Gmail is fairly heavy on security and may make it hard for you to get into your account to delete it.
DoNotPay can help by providing a service to get your account deleted. We can also help you delete Facebook, Instagram, PayPal, Amazon, Uber, Venmo, eHarmony, AOL, and Yahoo accounts.
How to Delete Your Gmail Account on Your Own
Keep in mind that if you delete a Gmail account you may not be able to recover it. Make sure you really don't intend to use the account again before deleting it. Google recommends that you download any data you want to keep before deleting the account.
Deleting one Gmail account will not affect any other account you might have. However, once a Gmail account has been deleted, that address will no longer be available for use by you or anyone else.
To delete the account you need to:
Log in to the account.
Go to myaccount.google.com.
Select data and privacy in the left-hand menu.
Scroll down to the bottom of the page.
Click on delete a Google service on the right-hand side.
Select Gmail from the list.
Follow the instructions.
Note that it is also possible to delete your entire Google account further down on that page. This will delete everything, including everything in Google Drive. Don't do this unless you are sure and have everything backed up.
Google does not provide any options for deleting your account if you are unable to login. You will need to recover the account credentials before you can delete the account, and there is no way to recover them if you no longer have access to the original device or phone number attached to the account.
If you are unable to log into your Gmail account, then you should follow the following procedures to attempt to regain your account credentials:
For a lost password, go to Account Recovery  and follow the instructions. Make sure to answer all the questions even if you have to guess. If possible, use a device you have used before.
For a lost username, go to Service Login. You will need the phone number or recovery email and the name associated with the account.
As you can see, if you do not have the phone number or recovery email anymore, then you may not be able to access the account to delete it. This means that there are only two ways to delete a Gmail account.
| | |
| --- | --- |
| Can I Delete With | Yes / No |
| Email | No |
| In-Person | No |
| Live Chat | No |
| Mail | No |
| Phone | No |
| Website | Yes |
| DoNotPay | Yes |
Next Steps for Deleting a Gmail Account If You Can't Do it Yourself
In general, contacting Google customer service is a waste of time. They will generally tell you to simply create another account. This can be incredibly frustrating if you really do want to see that account gone.
Thankfully, there is a solution. DoNotPay can help you get your Gmail account deleted by leveraging our experience and knowledge of data privacy laws.
How to Delete Old Gmail Accounts With the Help of DoNotPay
DoNotPay can also help you if you are unable to recover your password using our recover passwords product. Many people find the process frustrating.
How to Delete Old Accounts Using DoNotPay
If you want to delete old accounts but don't know where to start, DoNotPay has you covered in 7 easy steps:
1. Go to Delete Old Accounts product on DoNotPay.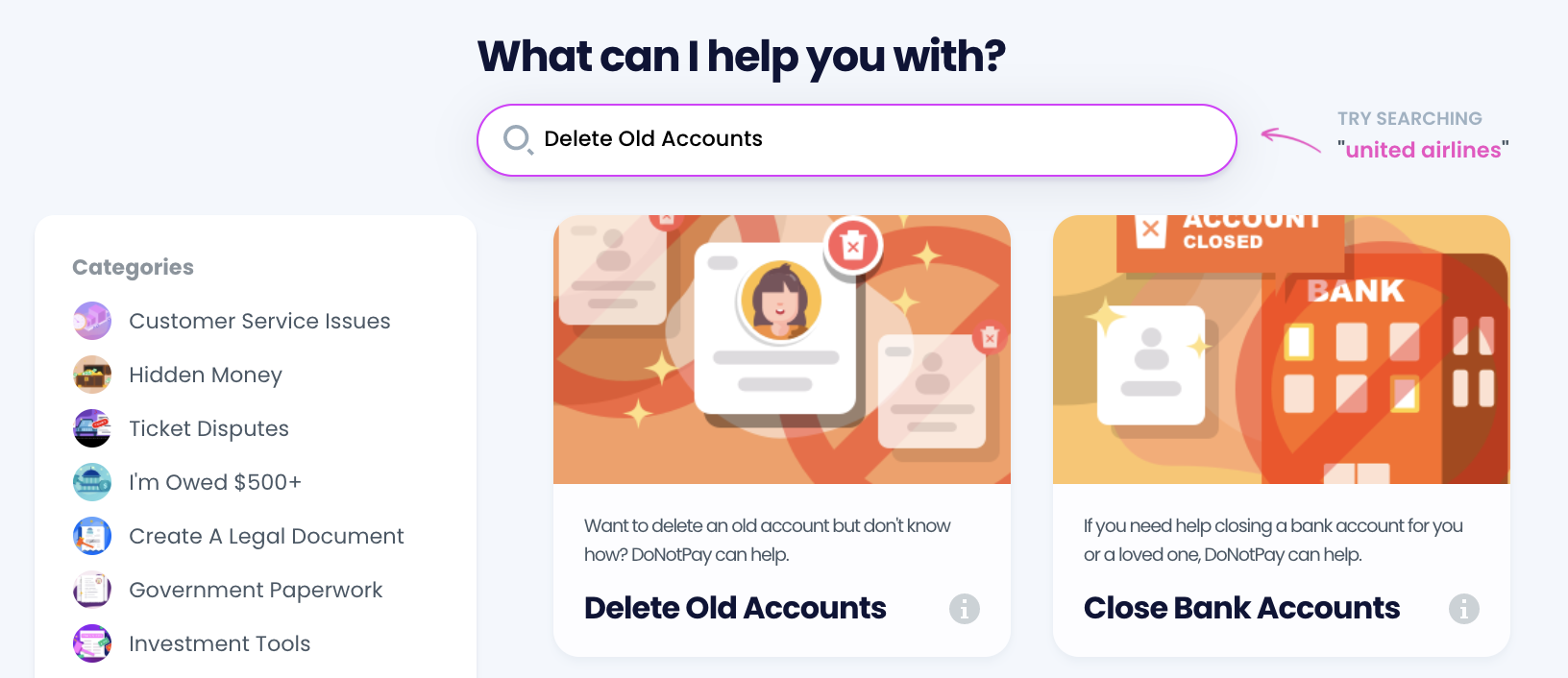 2. Select the type of account you are trying to delete, such as email, streaming service, social media, gaming, eCommerce, and more.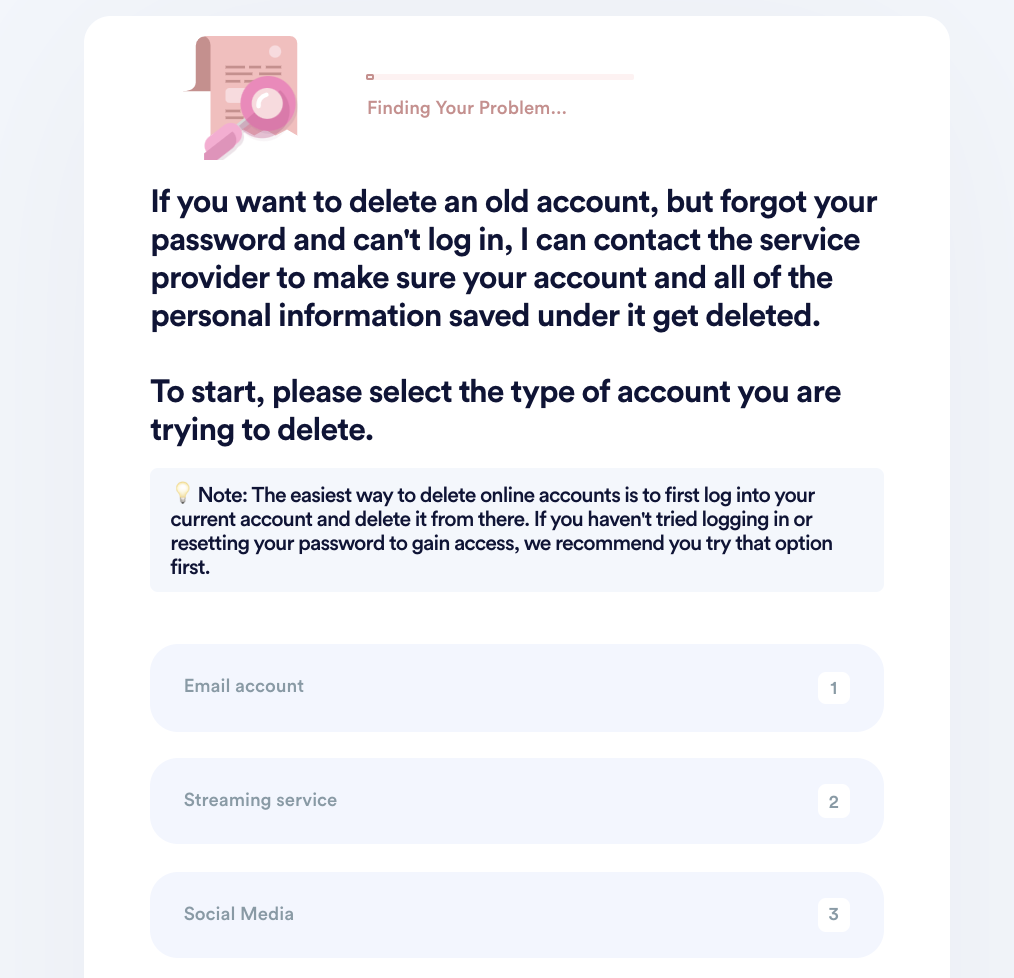 3. Tell us more about your account, including usernames and associated emails / phone numbers.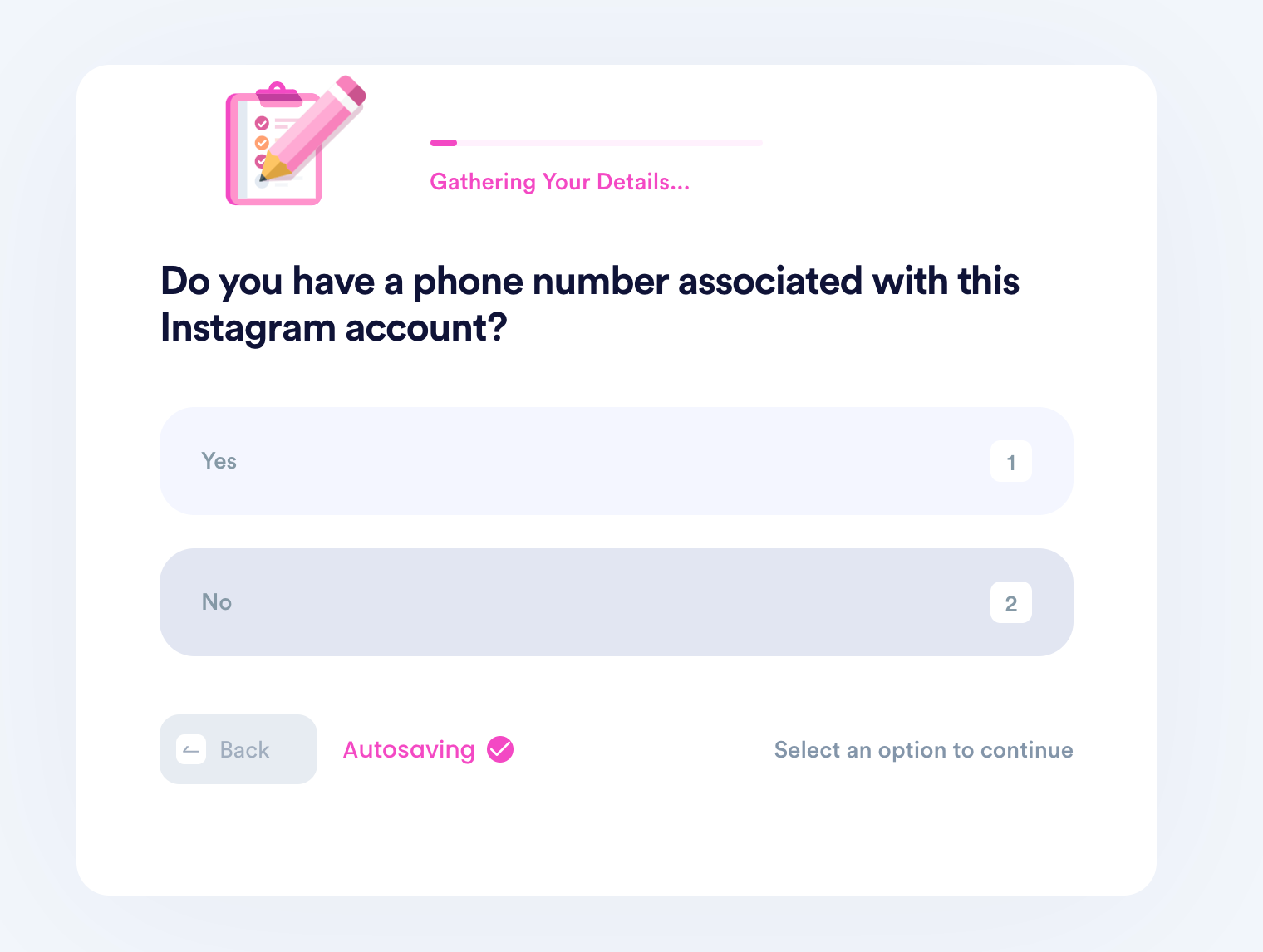 4. Help us verify your account ownership by entering the date you first created the account, when you last logged in, any payment methods saved under the account, etc.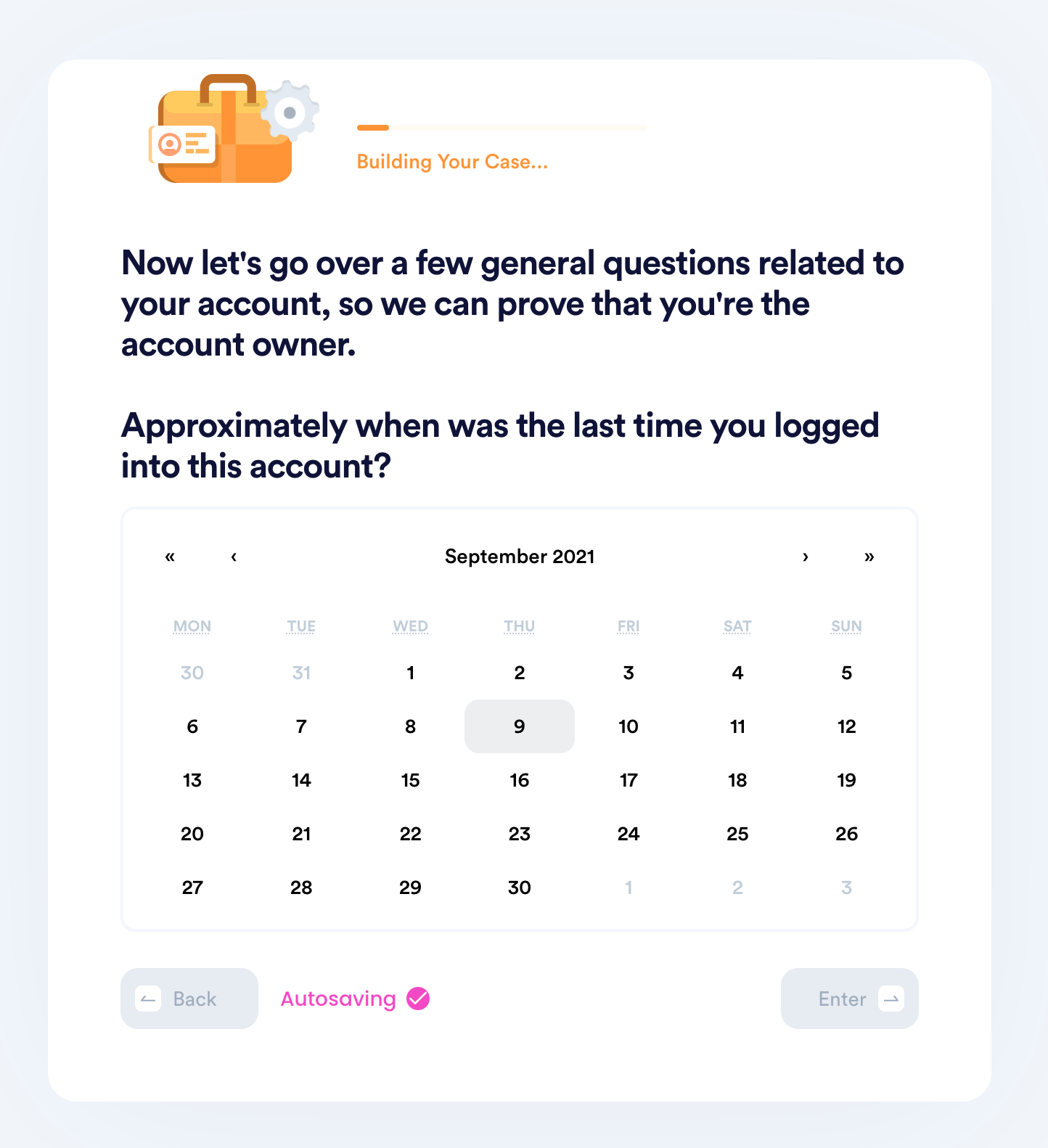 5. Upload photographic evidence if you have any that can help prove your account ownership.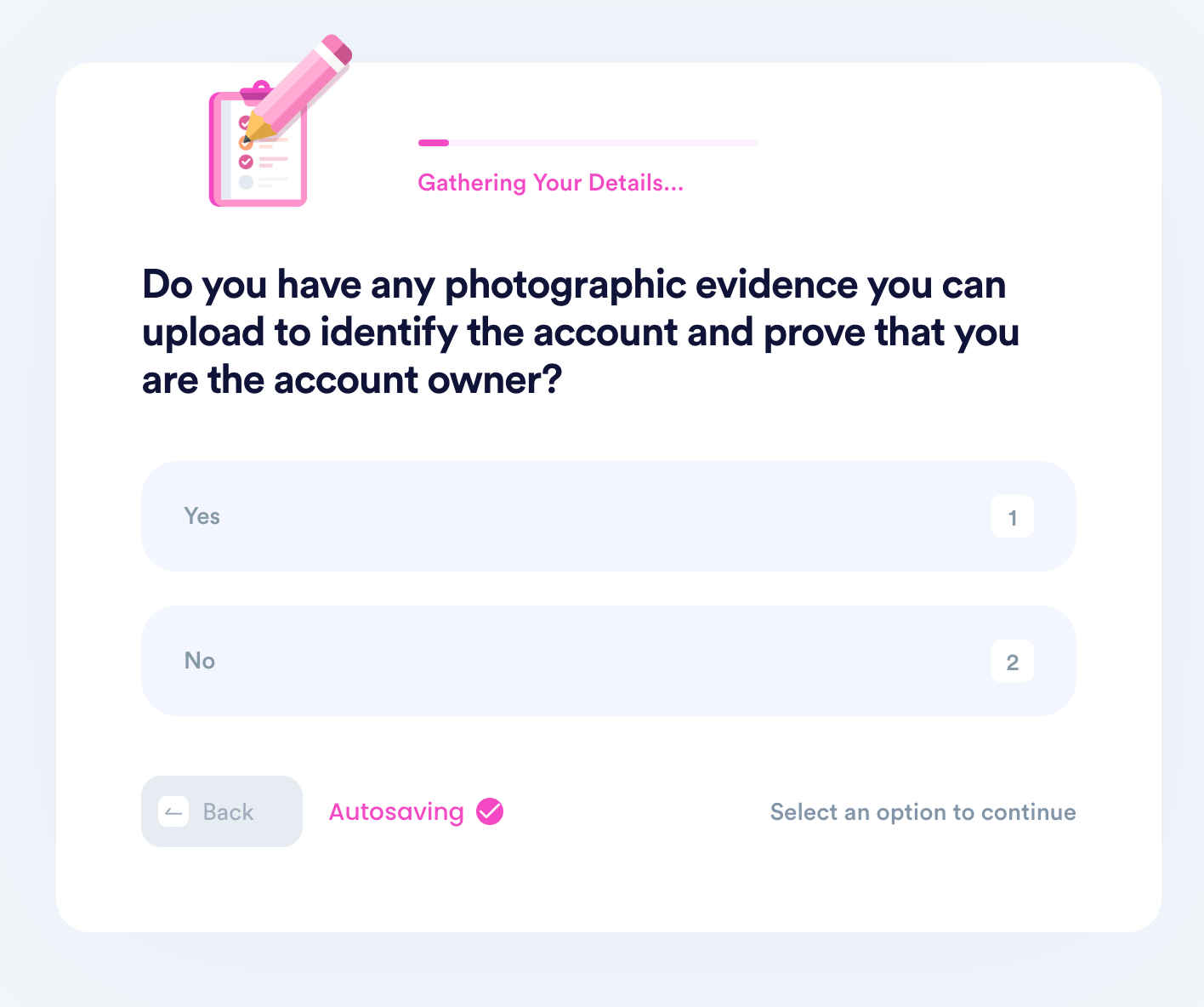 6. Enter any last known or previously used passwords.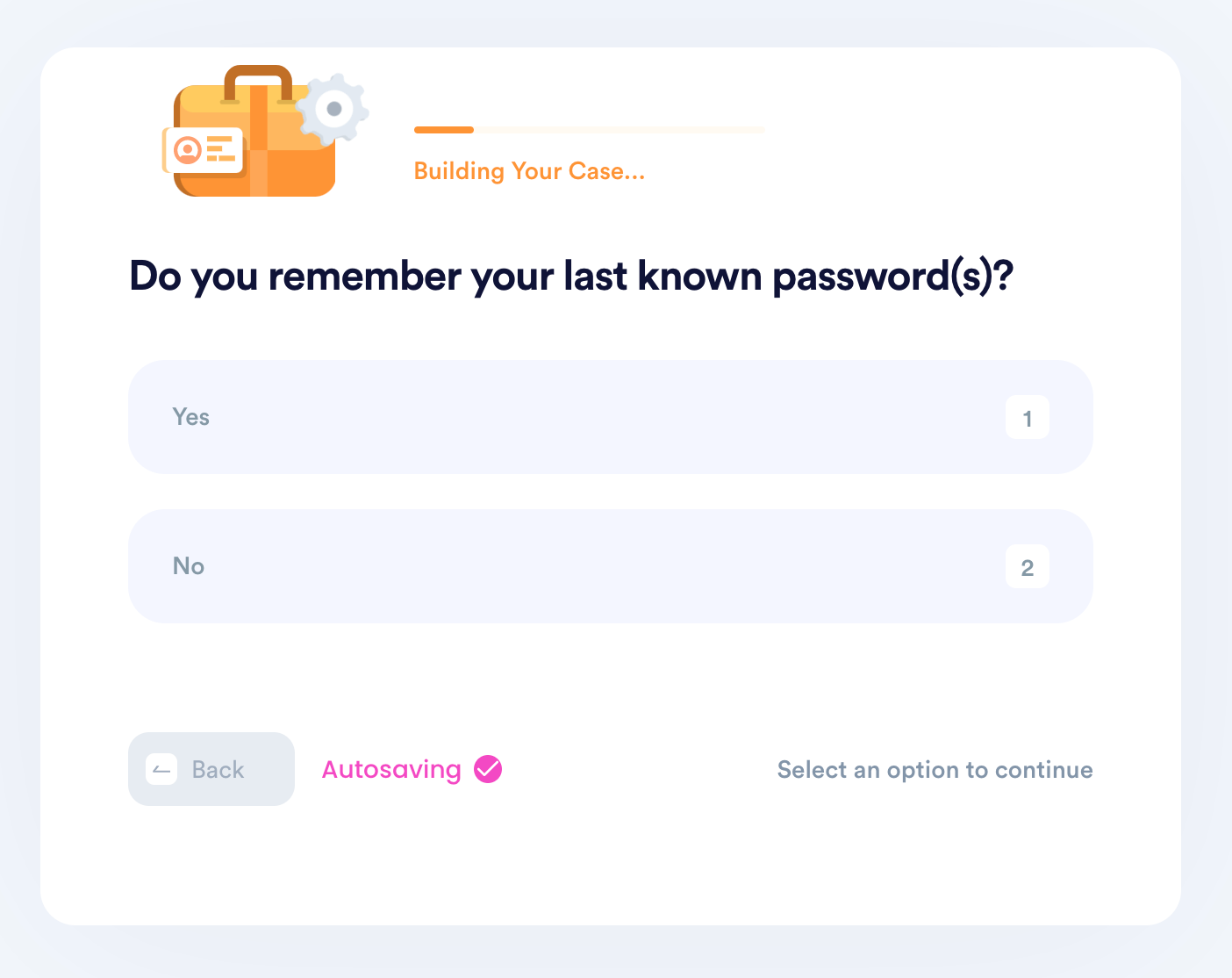 7. Enter your contact information and submit the task!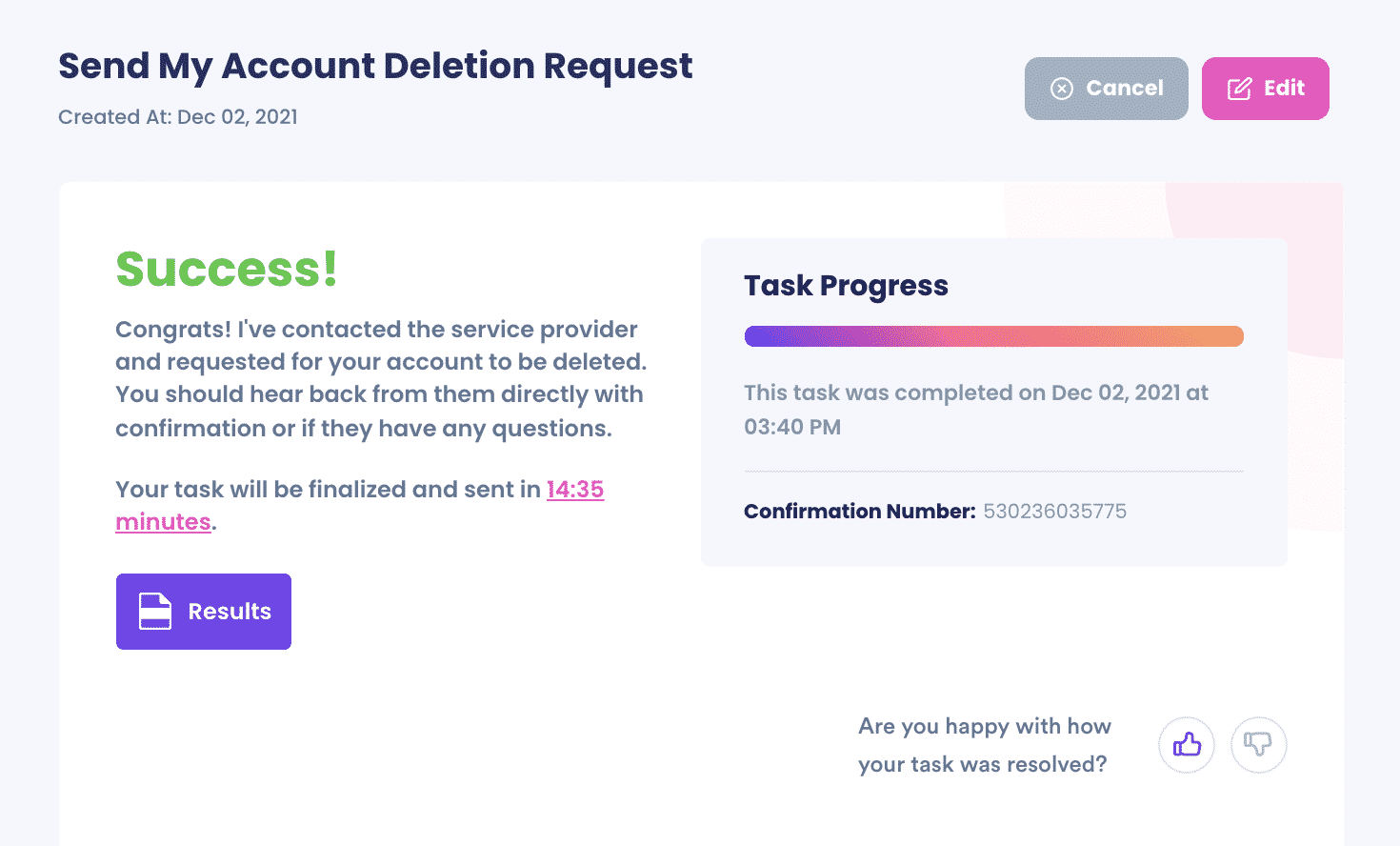 Why Use DoNotPay to Delete Your Old Gmail Account
As there is no way to delete a Gmail account without logging in, DoNotPay is essential. We can handle this for you quickly, easily, and with the highest chance of success.
We can also help you recover your account credentials, both for accounts you intend  to use and for those you intend to delete.
What Else Can DoNotPay Do?
DoNotPay can help you with so much more beyond just deleting a Gmail account, including all kinds of difficult and tedious problems such as:
Let our robot lawyer help you with these and many other issues. It's fast, easy, and successful!