Deciphered: How To Convert WMV to MP4 With Windows Movie Maker
Windows Movie Maker was a part of the Windows Essentials software suite, and it was mostly used to create and edit videos. People also used it to publish videos on various platforms, such as OneDrive, Facebook, YouTube, Windows Live Groups, and more.
Movie Maker was officially discontinued in 2017 and replaced by Video Editor.
Wondering how to convert WMV to MP4 with Windows Movie Maker if you still have it installed on your old PC? The answer is—you can't. However, there are a couple of alternative ways you can convert your WMV files to MP4, and we're here to break them down for you!
The quickest and safest solution to convert a wide range of files, including WMVs and MP4s, is DoNotPay. Once you register for our app, converting files from one format to another becomes a smooth-sailing experience!
How To Convert a Windows Movie Maker File to MP4
The most common way to convert any file type is by using free online converters. This conversion method is the most popular because it takes the least time and effort, but it's not risk-free.
Some of the commonly used WMV to MP4 converters are:
CloudConvert
Zamzar
FreeConvert
If you're wondering what you'll need to do to complete the conversion with the above-listed converters, check out the list below:
Upload the file you need to convert
Select the output format
Start the conversion process
Download your converted file once ready
Due to the convenience of using this conversion method, people tend to overlook the disadvantages that come with it. We're here to explain the most common risks you may encounter when using a free online WMV to MP4 converter.
The Common Risks You Can Encounter When Using Free WMV to MP4 Converters
There are many file converters available for free, but these services come with risks, including viruses and malware that can be downloaded from shared links on the site, the difficulty of converting certain file types, and the risk of a privacy breach.
Malicious third parties can gain access to your info and use it to steal your identity or money since most online converters don't protect your sensitive data.
Another common issue with free file converters is that the quality is often reduced during the conversion. The file can be converted, but it might not come out as good as the original.
How To Convert a Movie Maker File to MP4 Safely With DoNotPay
DoNotPay is here to convert your Movie Maker files securely and in less than a minute! You won't have to worry about the safety of your files since we remove them after 24 hours, so no third party can gain access to them. We also provide you with high-quality files, and there is no limit on the number of files you can convert using our app.
You can convert your WMV files on both Windows and Mac since DoNotPay is web-based, but that's not all! We offer you a quick way to convert over 100 different file types besides WMVs and MP4s! Here's how you can start converting your files with our app's help:
Register for DoNotPay and open the File Converter product
Upload your WMV file
Select MP4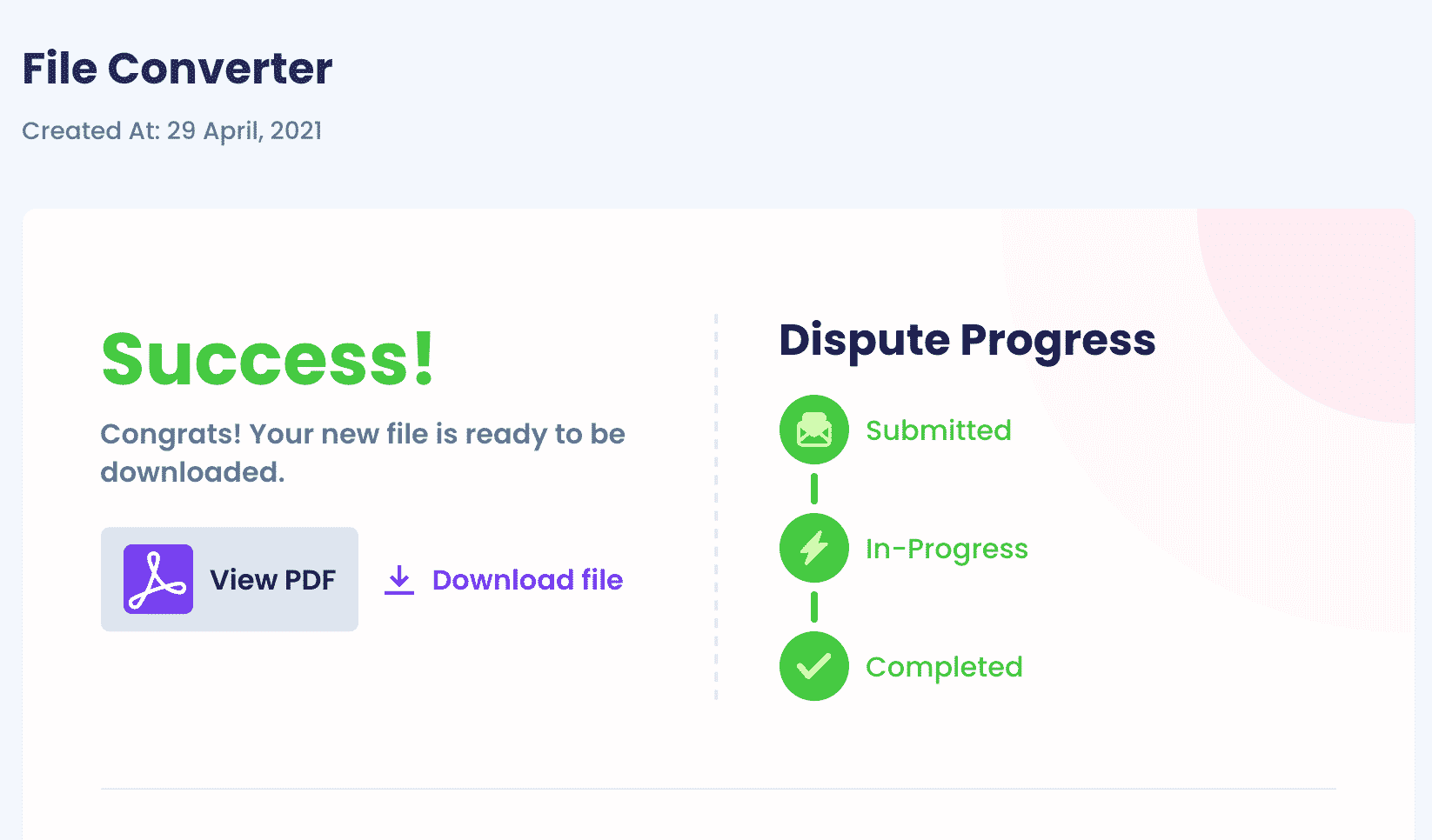 DoNotPay will convert your WMV file in the next few seconds. You can download it from the My Disputes page right away!
What Other File Types Can DoNotPay Convert?
Want to convert more files? Check out the table below to see what you can convert with DoNotPay easily:
Much More Than a Simple File Converter
When you're converting files, keep in mind you'll need hard disk space for both the original and the converted file. While the HDD space individual files take up is barely noticeable, if you're planning on converting multiple files, it can quickly add up.
Luckily, DoNotPay also lets you compress files to make them easier to store. You can also use our award-winning app to convert online videos to MP3s, as well as download videos from social media and the web and save them on your device.
DoNotPay Offers Unmatched Functionality
DoNotPay offers a lot more functionality than a regular file converter. On top of these file management features, you'll find hundreds of different products within the app that can facilitate, streamline, or automate a wide variety of tasks, saving you time, money, and nerves!
Here are just some of the areas in which you'll find DoNotPay's assistance invaluable:
| Legal | Time-Saving | Money-Saving |
| --- | --- | --- |
| | | |
The possibilities truly are endless with DoNotPay!