How to Complain About Your Boss Without Getting Fired
Making complaints at work can incur unexpected consequences, and it is one of the toughest decisions that an employee will ever face. It is particularly complicated when you have to file an employee complaint against your boss and not just a colleague.
The fear of retaliation can be overwhelming when you have to complain about a manager's illegal, unsafe, or unethical conduct. can help you file legal complaints about your boss anonymously and efficiently without the fear of getting fired.
Valid Reasons to Report Your Boss
1. Bullying
Your boss screaming at you, throwing petty insults, and being aggressive are examples of bullying. If he or she is constantly intimidating you or criticizing you in a derogatory manner, then you should consider filing an employee complaint form and reporting to HR.
2. Harassment
Harassment crosses the line of bullying and translates to discrimination in the workplace. It can occur through physical assault, verbal abuse, sexual harassment, and more. Disrespectful and hurtful remarks about your race, gender, age, or religion can be seen as harassment. You should draft a harassment complaint letter and send it to HR immediately.
3. Illegal Activities
Illegal activities may include:
misappropriation of funds

engaging in bribery

stealing from the company or clients
Reporting illegal activities taken by your boss will be the best option to protect the company and yourself. If left unresolved, such actions may lead to very serious consequences for the company as a whole.
What Can You Do Before Filing a Formal Complaint?
There can be other steps taken before reporting to HR. You may try the following options to resolve any issues:
As discussed above, talk to your boss about any behavior that makes you uncomfortable. Use your discretion in doing so, as this may agitate the situation even further. In situations where your boss is engaged in illegal activities, you should file an employee incident report directly to upper-management or HR. Follow these guidelines when filing a report.
Speak to your boss's superior
Oftentimes, it is more effective to complain directly to your boss's superior. This is recommended if your boss is stubborn and refuses to acknowledge your concerns
Document all evidence including but not limited to: message history, email exchanges, and call logs. Keep careful records and make detailed descriptions of events that explain the offense clearly. If you decide to take legal action or your HR needs additional evidence in the future, these records will come in handy.
If none of these approaches solves your problem, the next step is to file a human resources complaint. You can also file a complaint against a coworker with your HR department.
If your boss is non-compliant, you should file a formal complaint with HR. HR is designed to protect the company. If you find yourself facing retaliation for speaking up, be assured that there are laws and government agencies in place to protect you:
Law/Government Agency
Protection

EEOC (Equal Employment Opportunity Commission)

The EEOC has policies in place to protect employees in any area like retaliation,

discrimination

, harassment, and more.

Whistleblower Protection Act of 1989

The Whistleblower Protection Act will protect you from disclosing evidence that is a direct violation or abuse of the law.
Make a Formal Complaint Against Your Boss Anonymously with DoNotPay
More often than not, an employer will retaliate against an employee that has reported an issue. This may create an even more hostile work environment and drag the problem on even further.
Let DoNotPay handle the stress for you! With DoNotPay's Anonymous HR Reports product, you can file a complaint to your HR department without having to submit your personal details. You can file a complaint against your boss easily with only a few clicks.
All you have to do is:
1. Open the Anonymous HR Complaints product on .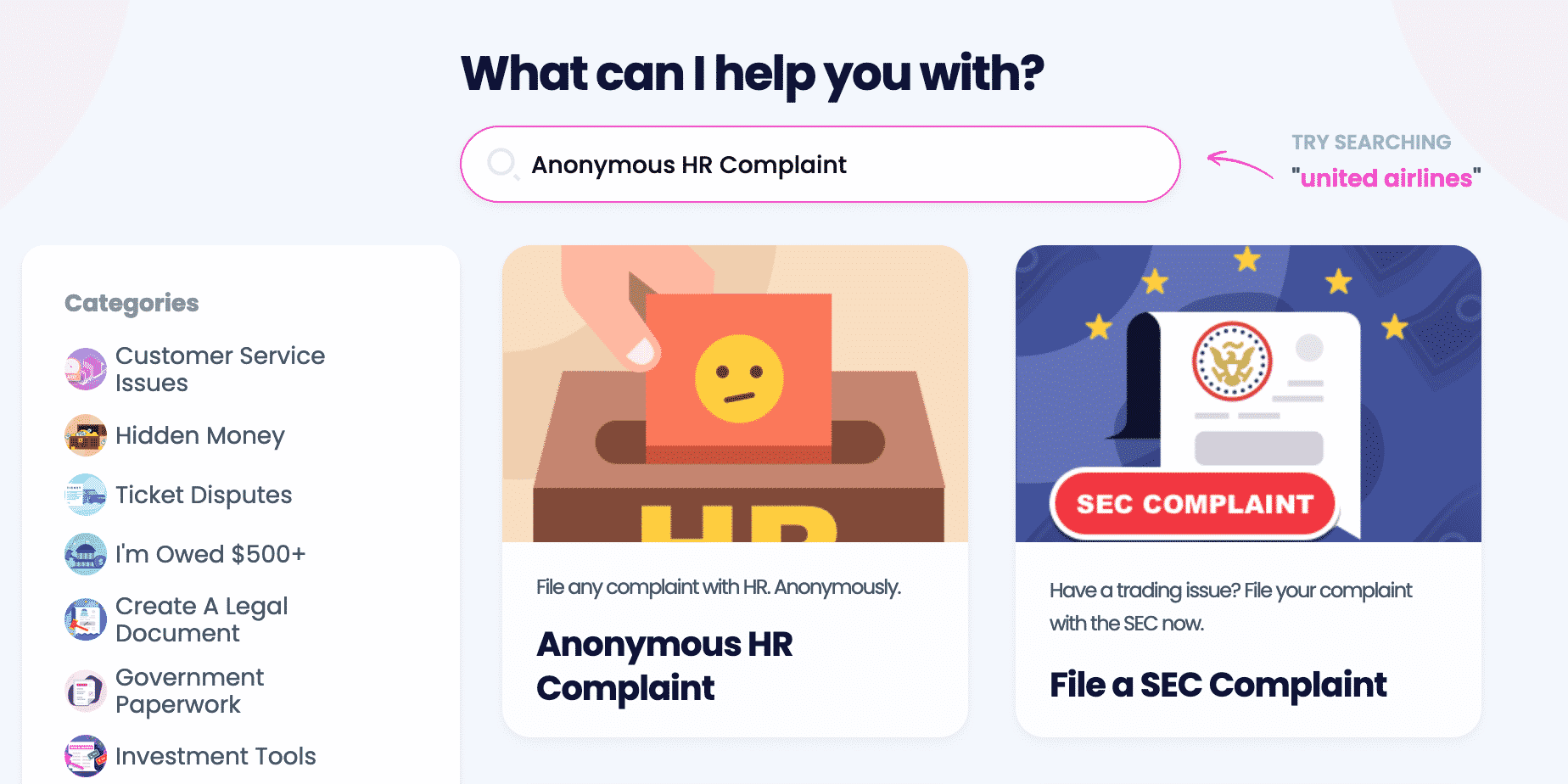 2. Fill in your employer name and HR department mailing address.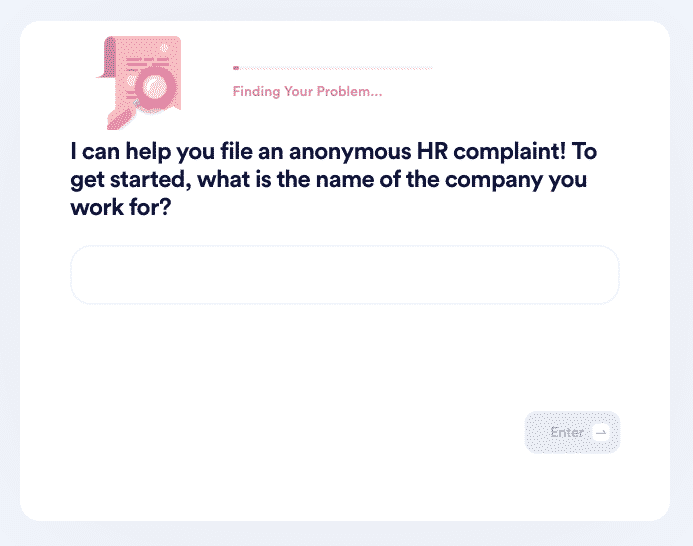 3. Explain clearly the issues that you are experiencing and how you want them resolved.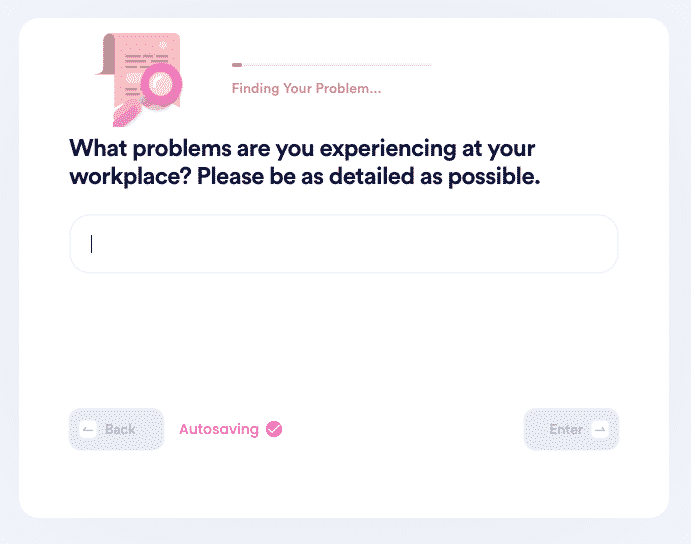 That's it! DoNotPay will mail the complaint anonymously!
DoNotPay Is Your Personal Lawyer
Aside from filing an anonymous complaint against your boss, DoNotPay can help with other things such as creating passport photos, canceling subscriptions, and appealing of parking tickets! Check out what else DoNotPay offers: