How to Change the Gender Marker on a Birth Certificate
Changing your gender designation on a birth certificate is a crucial step for a transgender person. This will ensure that the information in the birth certificate accurately reflects their identity. Like any other birth certificate process, changing your gender marker is not as easy as it sounds.
These processes vary from state to state and involve different authorities. Many authorities have a well-established method to apply for a birth certificate for newborns or find birth certificates, but things are not well-defined with this process.
Luckily, with DoNotPay, changing your gender marker on your birth certificate is as easy as 1-2-3. All you have to do is follow the steps provided below, and we'll help you complete this process conveniently.
Reasons Why You Would Change the Gender Marker on a Birth Certificates 
Traditionally, birth certificates have been marked as male or female regarding the gender option. At many hospitals across the country, doctors announce the child's gender after a cursory glance at the child's genitalia.
However, parents can change their child's gender identity by marking the third option, "X." This allows children to define their gender when they're ready. Since this is relatively new, a parent would seek to change their child's identity later on and allow their kids to decide on their identity in the future.
Apart from that, the genitalia of a transgender child is not apparent at birth. Therefore, if a parent or the child discovers this, later on, they might need to change their identity to establish their true gender identity.
Various Ways to Change the Gender Marker on a Birth Certificates 
Change of the gender marker in a birth certificate varies according to state. Here is a breakdown of various ways to complete this process:
By proving that you've gone through a gender reassignment surgery
Provide an affidavit showing that you have gone through a gender reassignment surgery
Through a court order
By giving an affidavit regarding your gender identity
Potential Hurdles Associated With Changing the Gender Marker on a Birth Certificate
Changing the gender markers on a birth certificate is not as easy as you think. Potential hurdles may arise based on the state requirements for completing this process.
The biggest hassle you'll face is dealing with a state that doesn't allow gender change yet, including:
Ohio
Kansas
Tennessee
Some states only allow gender to be changed after gender reassignment surgery, including:
| | | | |
| --- | --- | --- | --- |
| Arizona | West Virginia | Missouri | Kentucky |
| Alabama | North Carolina | Nebraska | Louisiana |
| Arkansas | Kentucky | Oklahoma | Mississippi |
| Colorado | Maine | South Dakota | New Hampshire |
| Georgia | Texas | Virginia | Nebraska |
| Wyoming | South Carolina | Iowa | New Mexico |
Being in a state that requires an affidavit from the physician who undertook the gender assignment surgery, including:
North Carolina
North Dakota
Nebraska
New Mexico
Mississippi
Michigan
Iowa
Maine
Alaska
Illinois
Arizona
Now, you'll need a copy of your original birth certificate to present to the court or local registrar's office. You can get that quickly with DoNotPay.
Order a Birth Certificate Quickly with DoNotPay, You'll Need it For Court or County Staff
Changing the gender marker on a birth certificate can be a challenging process. Usually, you would want to complete this process as fast as possible, but there is no online option for your convenience. This would probably delay crucial processes like changing your passport.
You don't have to worry about any delay when it comes to the processing time for your birth certificate. With DoNotPay, you're guaranteed a process that helps you get your birth certificate quickly. That way, you can move forward with changing the gender on your birth certificate right away.
Just follow these easy steps:
1. Go to the Birth Certificates product on DoNotPay.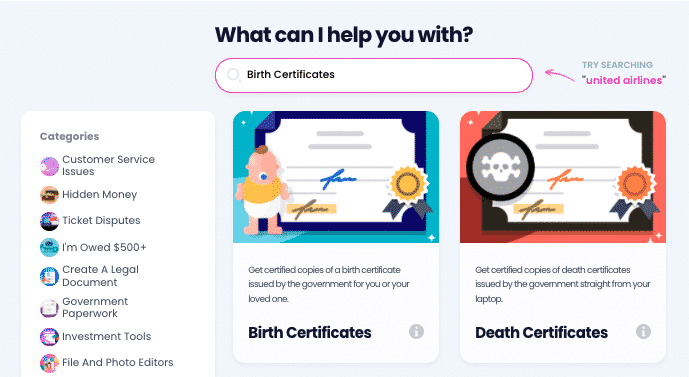 2. Select who the certificate is for (you or a loved one). If you are requesting a copy of someone else's certificate, enter their personal details, and upload evidence that proves your relationship.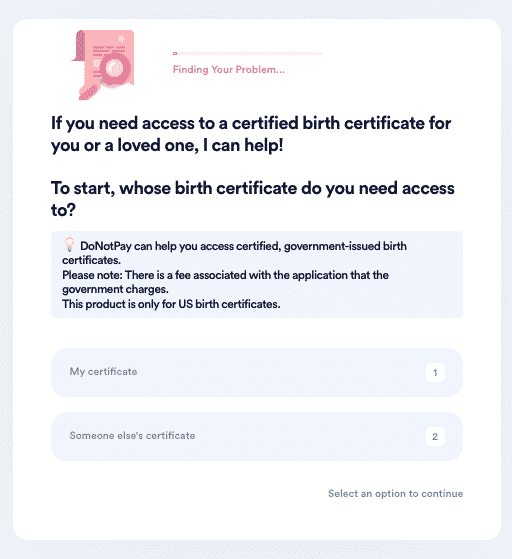 3. Enter the location you or your loved one was born in, so we can complete the form specific to your state.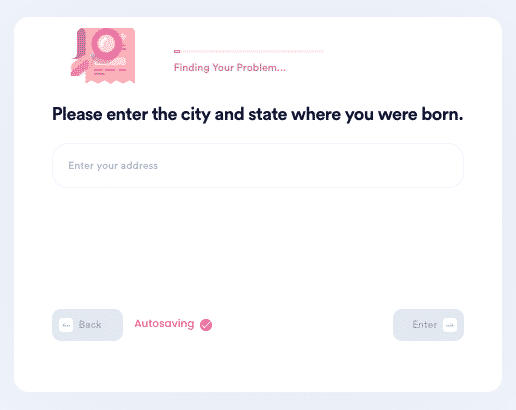 4. Enter the name(s) of the parent(s) as displayed on the certificate.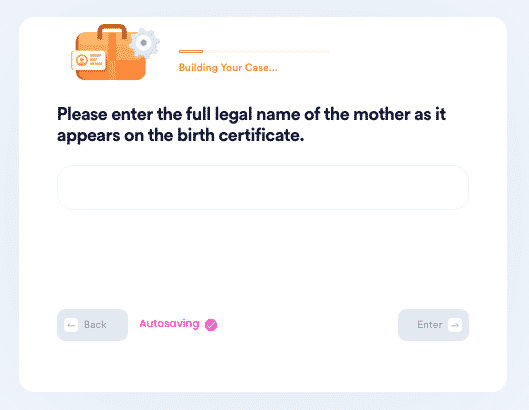 5*. Indicate what you will be using this certificate for, and choose whether you need an authorized or certified copy.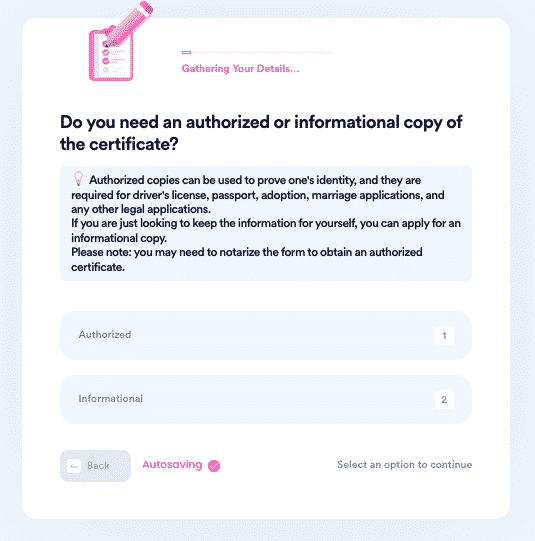 6. Enter your contact information and shipping address. Upload copies of your government-issued identification, such as a driver's license.
7. Choose whether you would like to electronically sign this form or not. Once we generate the form, verify that all of the information is correct.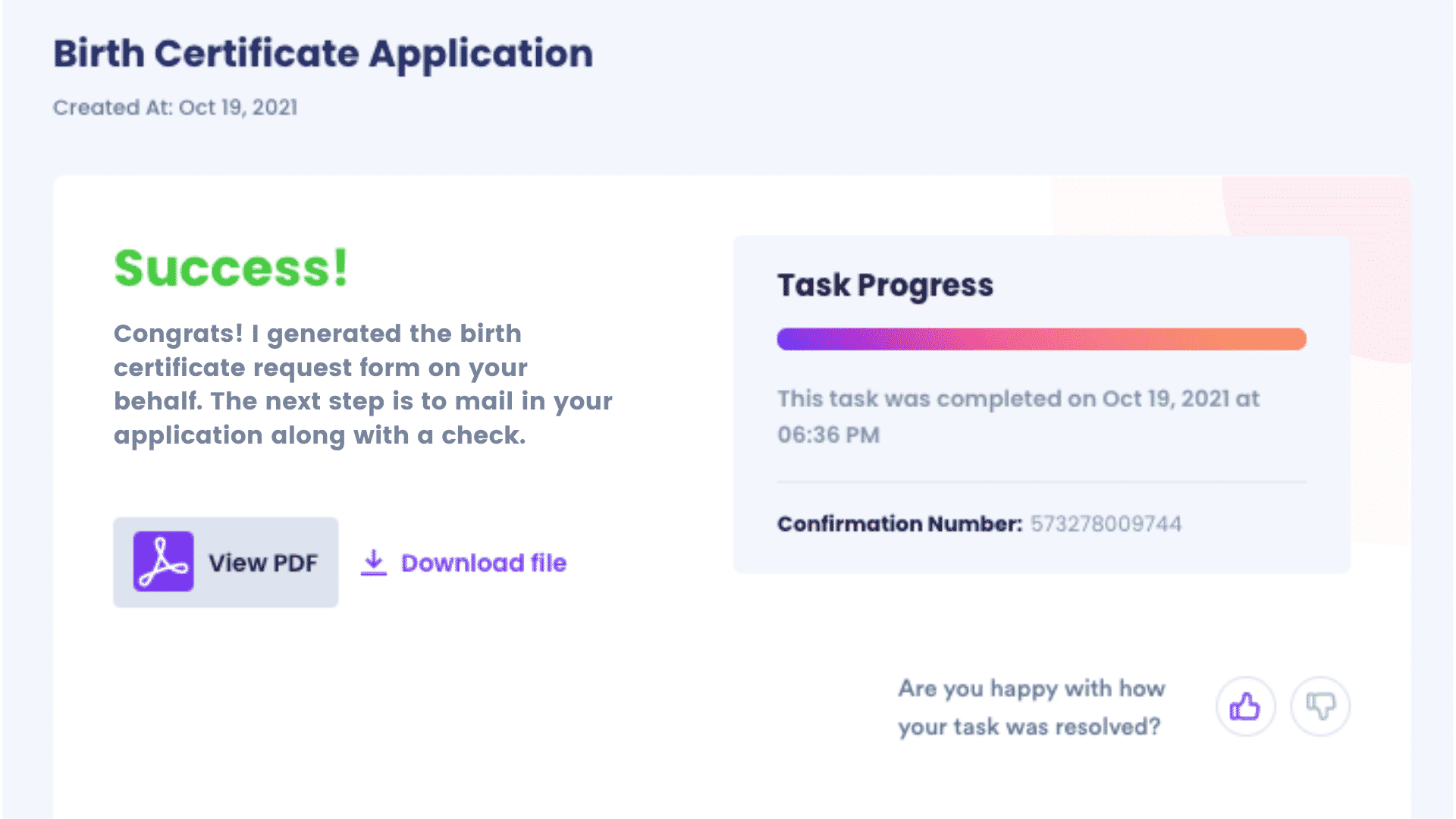 8. If you need the document to be notarized, schedule a notarization appointment using our Notary product. Otherwise, proceed to our Mail Checks product and let DoNotPay mail-in your request form with a check on your behalf.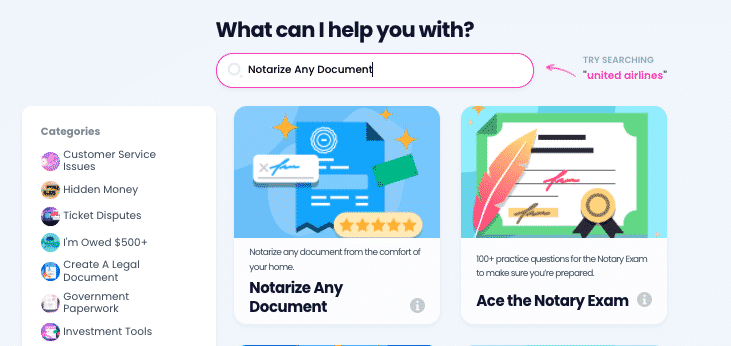 Let DoNotPay Help You with Birth Certificate Issues 
At DoNotPay, we can help you handle all kinds of birth certificate-related issues. We are the perfect solution for you if you don't know where to get your birth certificate, apply for a birth certificate, or replace a lost one. You never have to worry about solving any issues associated with your birth certificate again with us at your disposal. Sign in today, and let's help you change the gender marker on your birth certificate with ease.