How Often Can You Be Called for Jury Duty in California?
Jury duty is an essential component of every citizen's civic service but can often come at an inconvenient time. How often can you be called to jury duty in California? It is an important question, as you might get called repeatedly over the years.
DoNotPay is here to provide an answer, show you how jury duty works and help you prepare to serve as a juror!
Subscribe to DoNotPay—we'll cover all jury duty-related topics and create a jury duty leave request letter for your employer stress-free!
What Does California State Law Say About Jury Duty?
California state law states that a potential juror must meet the following criteria to be called for jury duty:
Be a U.S. citizen
Be at least 18 years old
Live in the county where they received the summons
Understand English well enough to discuss the case
Have their civil rights restored after being previously convicted of a felony
Serving on a jury is a legal requirement, and failure to appear at a California court can have grave consequences, such as:
A fine of up to $1500
Incarceration
Jury Duty Exemptions in California
You can request an excusal from service on a jury in California due to the following reasons:
No adequate means of transportation
Excessive distance from the courthouse
Dependent care
Physical or mental impairment
Extreme financial pressure
The following professions are also exempt from serving as jurors:
Members of the police force
Firefighters
Soldiers on active duty
How Many Times Can You Be Summoned for Jury Duty in California?
California jury duty law has a one-day or one-trial jury service policy. This means that you are legally required to serve on a jury once a year. If a court chooses you in the final selection, your service will be complete after the trial ends. The court will dismiss you if you are not chosen after one day at the courthouse.
How long does jury duty last in California? It depends on the length of the trial and the number of deliberations. In practice—most potential jurors who report for duty serve no more than a day!
Will I Be Compensated for Serving Jury Duty in California?
Yes—if you are called to jury duty in California and respond to the summons, the court will reimburse you for your effort. The payment varies among states, and it depends on whether you're doing state or federal jury duty (the compensation rate for the latter is $50 per day).
In California, you can typically expect the following amount:
| Expense | Compensation |
| --- | --- |
| Attendance at court | $15 per day |
| Mileage | $0.34 per mile |
A California court may also decide to cover additional expenses, such as:
Parking fees
Overnight accommodations
Road tolls
DoNotPay Will Make Sure Your Jury Duty Goes Without a Hitch!
We know how complicated it can be to be called for jury duty. When you're called for service, you can't always know how long it'll take—and, while they can't fire you, bosses usually don't take kindly to your absence.
Sign up for DoNotPay—we will use your input to draw up a custom leave request letter for your employer! It will notify your boss about your jury service and state the approximate time it'll take, as well as quote relevant state laws to protect your rights. You can print the letter or let DoNotPay mail it to your employer in your stead!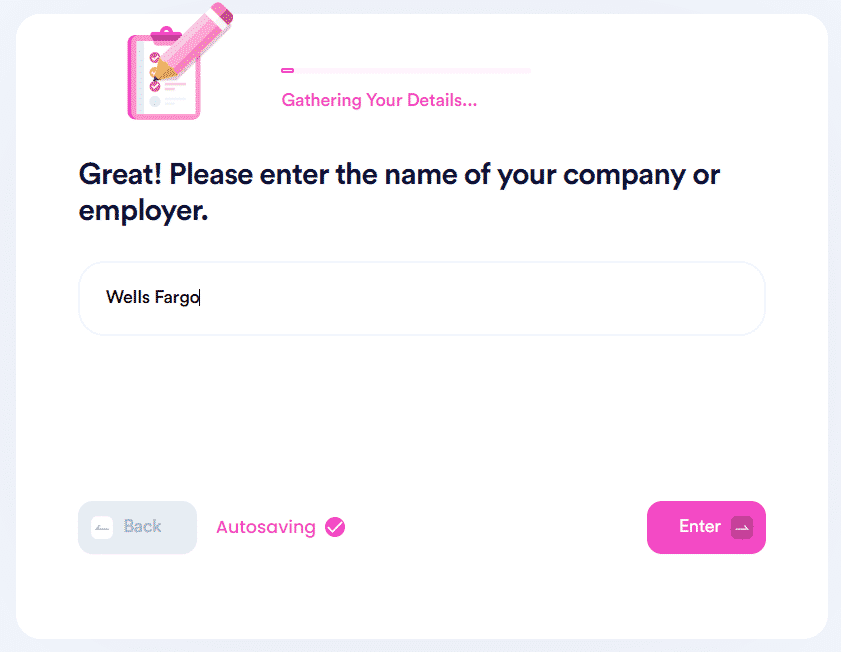 To use our product, follow these simple guidelines:
Search for Request Jury Duty Leave
Indicate which court you'll be attending—federal or state
Upload your summons
Our knowledge base also offers information on other California jury duty topics, including: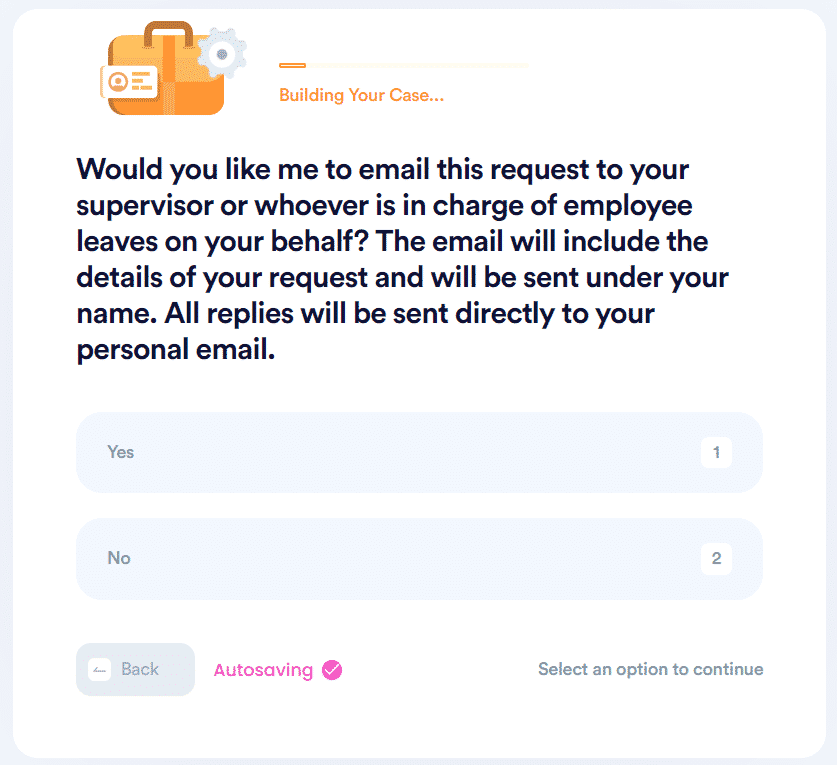 Let DoNotPay Help You With Various Tasks
The assistance we can provide doesn't stop here! Check out the table below for more details on our services:
| Improving Your Security | Making Your Everyday Life Easier | Creating Customized Paperwork |
| --- | --- | --- |
| | | |
Struggling To Be Economical? Rely on DoNotPay!
Our app—the world's first virtual lawyer—can help you save a significant amount of money in a few clicks! Starting from lowering your bills and reducing property taxes to claiming missing funds under your name, DoNotPay will keep the cash in your pockets.
Our system will also prevent you from financing unwanted or unused memberships and subscriptions by canceling them. You will be able to enjoy free trials without getting charged for them and get refunds from any merchant or airline company due to dissatisfying service!