How Much Can I Sue a Landlord for Wrongful Eviction?
Renters are often unaware of their rights when it comes to the eviction process, which gives a major advantage to the landlord during disputes. One question that regularly comes up is: ? Although the answer varies from state to state, DoNotPay can help you press your case with any landlord with only a few clicks, providing a leg up for anyone looking to take action against a landlord.
A Guide to Suing Your Landlord for Wrongful Eviction
State laws and regulations set the parameters for disputes between landlords and tenants, which is why it's critical to begin by scrutinizing the relevant state and local laws before proceeding. As you're considering , consider these three steps:
Reflect on the Nature of Your Case
When you're inclined to move forward with action against a landlord, keep the following questions in mind:

Do you have good records to reference?
Are you being evicted for a lease violation or nonpayment of rent?
Do you believe the eviction is retaliatory?
Has the landlord engaged in questionable behavior previously?
What are the consequences of illegal evictions in your state?
Are you the subject of unfair eviction laws?

Keep Records
When dealing with any landlord, a straightforward factual account that can be referenced (and potentially handed over) is ideal to have on hand before taking any action. Do you have any photos that will bolster your case? Anything that could be considered hard evidence of wrongdoing or questionable behavior by the landlord is potentially valuable.
Know Whether the COVID-19 Eviction Moratorium Applies in Your Case
As you compile your case, research your state and local laws based on the type of eviction that occurred. If it's an eviction for nonpayment, look into eviction moratoriums put in place during the Covid-19 pandemic. If it's for a lease violation, comb through the specifics of the lease and start making the best case possible. It's also helpful to make specific notes about any previous altercations that could lead you to believe the eviction was retaliatory in nature—something that is illegal in a majority of states.
Suing Your Landlord for Wrongful Eviction on Your Own
Once you have a good handle on the applicable state and local laws, you can follow these general guidelines to get started with suing a landlord for wrongful eviction:
If possible, take your case to the landlord and attempt a reconciliation.
Contact a local renters' rights organization for assistance.
Look into the cost of hiring an attorney to press your rights.
Hire an experienced eviction lawyer.
Continue to note any details or communications that might bolster your case.
If you have done your research, you might be able to take your case straight to the landlord and work something out. The key is to remain calm and explain that you are willing to engage an attorney to assert your rights; this is especially effective if you can demonstrate that the eviction can be seen as retaliatory or outright illegal.
It's also critical to take good notes and have any relevant photographic evidence on hand to reference. The more information you can pass on to an attorney, the better your chances of success in a lawsuit.
However, all of these steps take time, effort, and attention to detail. Hiring a lawyer can also be prohibitively expensive. DoNotPay can help you sue for wrongful eviction with less time and money.
How Much Can You Sue a Landlord For?
Everything depends on where you live, but there are situations where you might be able to seek significant damages from a landlord in small claims court—especially if it's for an illegal eviction. For example, it is illegal in most states to change locks on a tenant without a court-issued order; the same goes for cutting utilities while a tenant is still living in the unit. A tenant will also have a very good case if the landlord has violated the initial lease in any way.
If the landlord has violated your rights, broke the lease agreement, or engaged in an illegal eviction, you could sue for thousands in small claims court. In California, for example, the maximum is $10,000, and it's $20,000 in Texas. Other states like Missouri ($5,000) and Florida ($8,000) have lower maximums.
Advantages of Using DoNotPay to Fight a Wrongful Eviction
Landlords tend to have a significant advantage over tenants in disputes, as tenants often don't have the time or expertise to officially bring complaints. If you're in the process of being evicted, it can add to the frustration if you spend time and resources of your own trying to make your case, only to have it easily dismissed.
But going it alone is also no longer necessary thanks to the ability to sue a landlord for wrongful eviction with , where you can quickly enter your details and let the service fight on your behalf. If you believe you have a good case against your landlord, DoNotPay can save you time and money while you focus on your next steps during an unsettling period. Most importantly, DoNotPay will ensure the best case is made and that you get the biggest possible amount after suing your landlord for wrongful eviction.
Easily Take Other Actions Against a Landlord or Roommate With DoNotPay
Instead of hiring a lawyer to fight a landlord for illegal eviction, you can protect yourself against your landlord (or roommate) in four simple steps with DoNotPay:
1. Search for and open the Landlord Protection product on DoNotPay.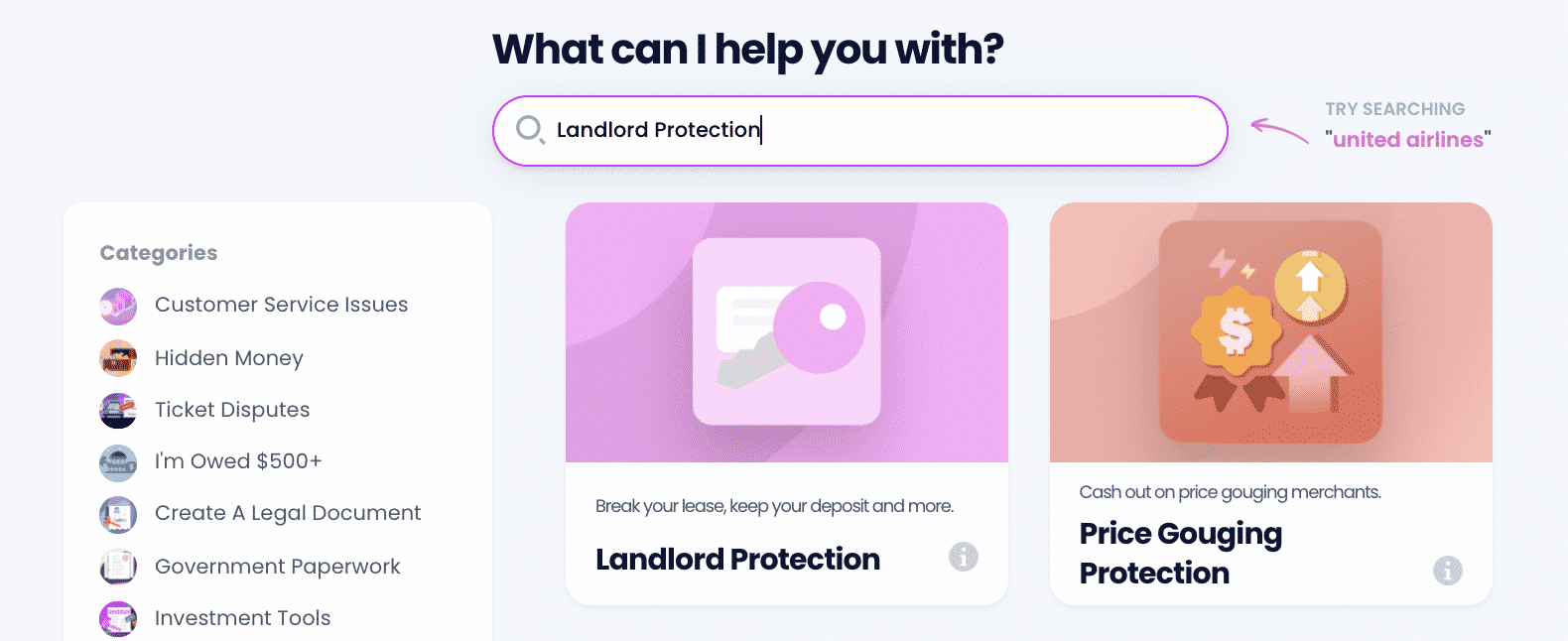 2. Select which issue applies to you.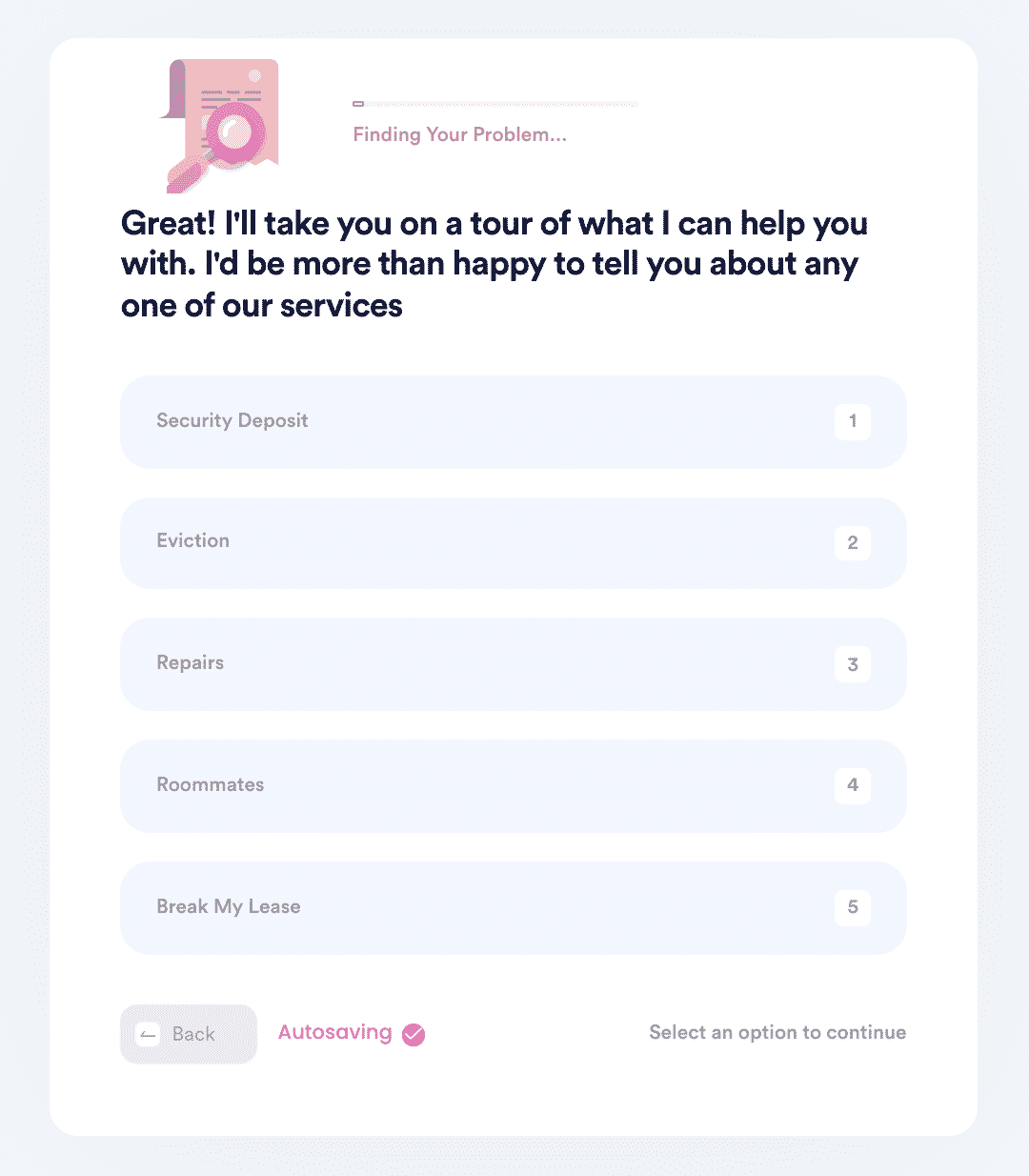 3. Answer a simple set of questions so our chatbot can collect the necessary information to create your demand letter.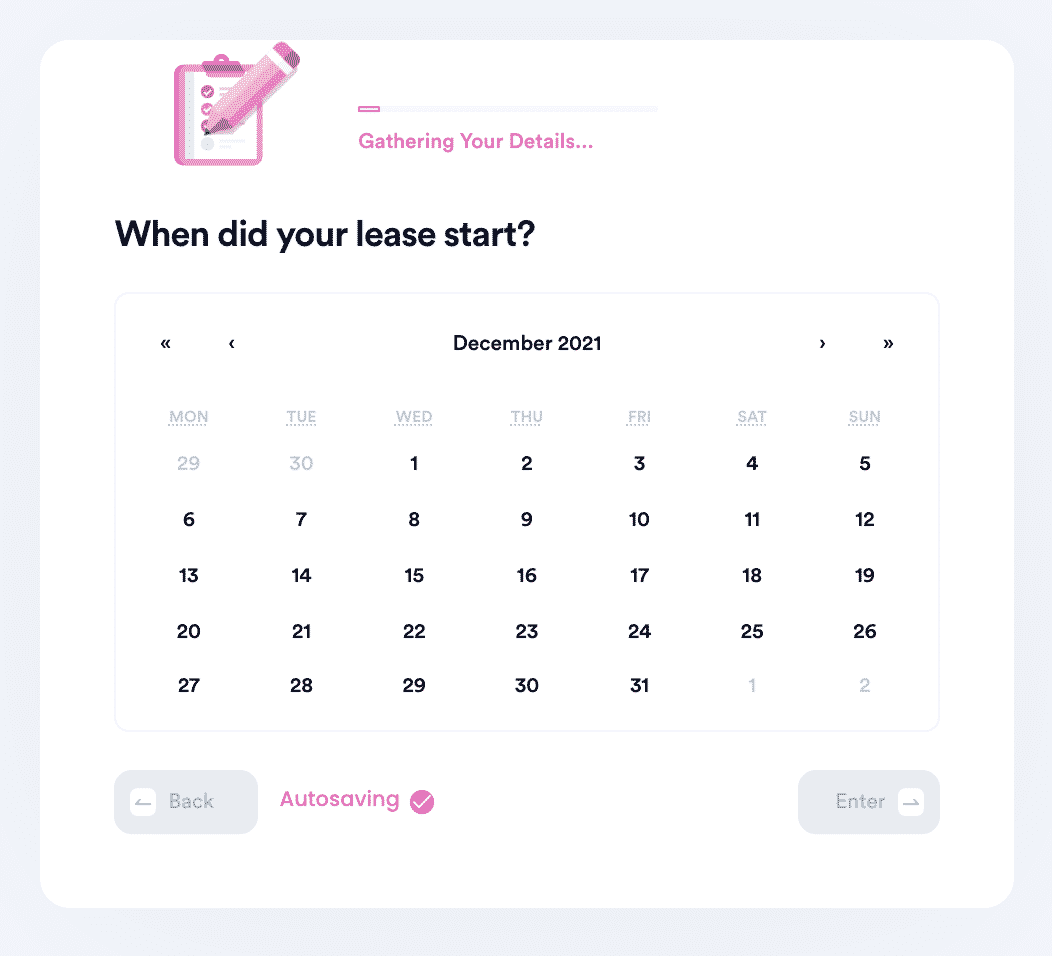 4. Choose whether you want DoNotPay to send the demand letter to your landlord or roommate on your behalf. If you already tried sending a demand letter and it didn't work, we can help you start the small claims court process.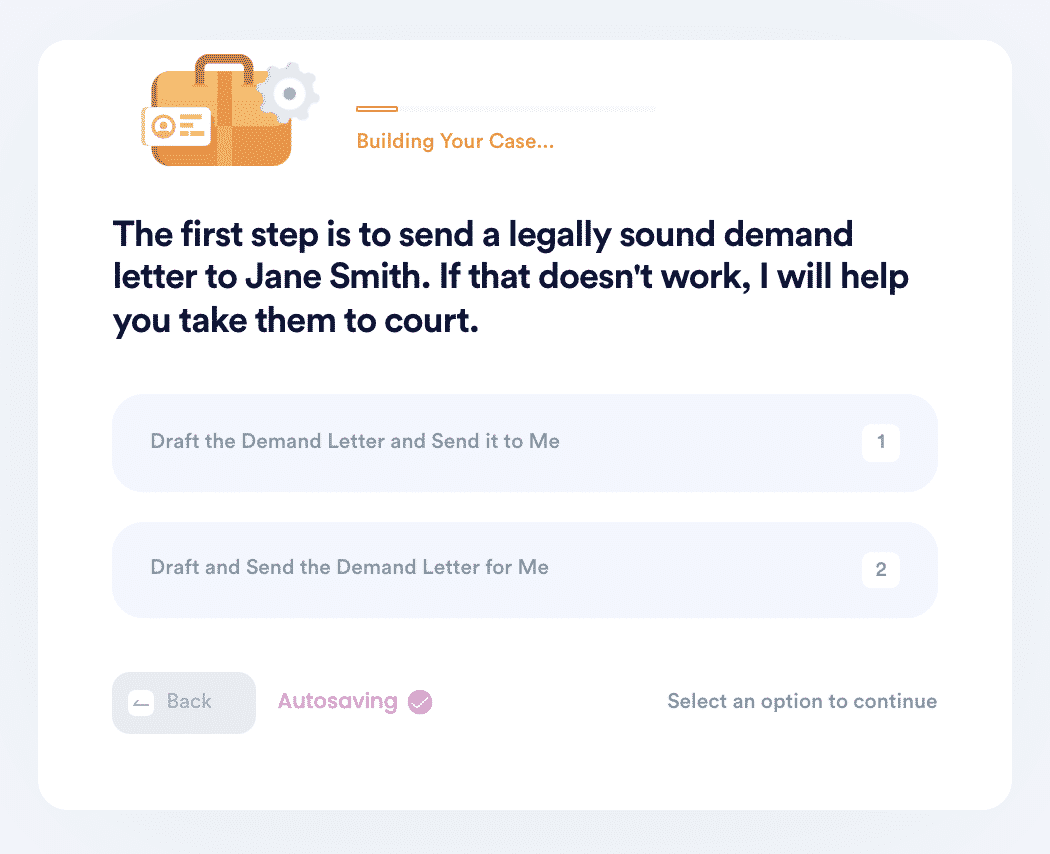 And it's that easy. After you submit your information, DoNotPay will take it from there, and you will soon hear back about your next possible steps—all without the hassle of filing lawsuits and demand letters on your own.  
Other DoNotPay Services to Help Renters Fight Landlords
DoNotPay can help with landlord disputes in a variety of other ways, as well, including with:
See the Other Ways DoNotPay Can Help You
Defending yourself against landlords is only one way that DoNotPay can assist you. We have a long list of other services built for convenience and peace of mind. From simplifying the document notarization process and filing complaints against any company to resolving breaches of contracts, and more, DoNotPay is the perfect service for the busy modern-day consumer.