How Much Can A Landlord Charge You For Cleaning
When tenants move out of a dwelling, single-family home, or apartment, questions may arise over . Many landlords have the practice of stipulating in the lease as to how much the tenant will owe if the property is left uninhabitable. Others are left wondering whether they face the loss of the security deposit or possible small claims court summons over the destroyed property. DoNotPay can help mitigate losses for tenants facing issues with landlords and deep cleaning charges.
As part of our Landlord Protection series, DoNotPay further offers a variety of advice about protecting tenants and educates the public on their renters' rights. We offer advice designed to have landlords live up to their end of a rental contract, such as:
When landlords fail to honor their legal side of the bargain, we also have advice about:
Lastly, we can even help explain how to kick out roommates not following the lease and dealing with a landlord threatening eviction.
Landlord Cleaning Fee Laws and Practices
If you want to avoid landlord cleaning fees or win against them for cleaning fees, then there are ways to prepare yourself against an unscrupulous . In the worst-case scenario, the tenant has to fight a landlord in small claims court over cleaning fees or the tenant loses their security deposit and may face additional charges for damages. In some situations, wise tenants can avoid the fees with some safe renting practices.
Some ways to avoid getting charged for cleaning fees include the following:
Before Moving In
Follow these tips:

Read the lease and see what it says about the landlord, cleaning fees, and your security deposit.
Read the review of a rental property online before moving in and see whether there is a history of a landlord overcharging cleaning fees.
Do not pay and refuse to live in an apartment where the landlord tries to charge for cleaning before you move in, since that is damage caused by prior tenants or existing property maintenance.

As You Move In
Follow these tips:

When you move into an apartment or home, take pictures of the existing property before you move there and on move-in day.
If you photograph the condition of the apartment at the beginning, then they can't charge you for preexisting damages.
Pay close attention and photograph what existing wear and tear is on the property.

Before You Leave
Clean the property before leaving to avoid the need for cleaning fees. Also, take photographs (in front of the landlord) of the existing condition of the apartment right before you hand over the key.
What Can You Do to Fight Your Landlord Cleaning Charges?
When faced with landlord cleaning charges, it can be difficult to confront them about it. Normally, these fees are assessed when a tenant is moving out and people between moves are in a bad position for debating the charges. With all their items in tow, travel, and relocation in the near future, most people don't have time to argue with a landlord about the fees.
There are some good rules of thumb to keep in mind about personal cleaning:
Most landlords will cut into the security deposit to pay the costs of cleaning that exceed $300-500 for single-family units, such as a rented home for college roommates.
Landlords exceeding that amount to fix the property can face small claims court if a tenant questions additional cleaning charges from the security deposit.
A landlord may verbally say that a tenant will face fees, so ask for the charges in writing, proof of the damaged items, and receipts for the cleaning.
If the apartment complex keeps the security deposit for cleaning, ask for documentation showing the cleaning necessitated more than $300-500 from the complex.
If landlords or apartment complexes are overcharging tenants, asking them for additional fees beyond the security deposit, or charging you for personal cleaning or apartment upgrades, then it may be time to take it to small claims court. Additionally, complexes taking entire security deposits for cleaning as a policy could be taken to small claims court.
Use your documentation of good apartment conditions upon leaving and/or preexisting conditions to prove malfeasance.
Moreover, here are some ideas on how to document the living conditions:
Photograph the property on move-in day and when you leave.
Take pictures of any existing damage that a landlord might want to charge for an upgrade on (bad lights, old wooden floors, already broken windows).
Have the landlord witness you taking the pictures to show that you are recording the property conditions.
Look out for other things like holes in the wall from nails, mold, and other commonly charged damages.
Ask the landlord if they have a questionnaire or property inspection checklist and fill this out with them when possible.
Using DoNotPay to Fight Landlord Cleaning Charges
Landlords who run their businesses at the unnecessary expense of the tenants can be taken to court over these practices. But it is difficult for people to prepare themselves adequately to represent their side in court. Additionally, landlords can often back down over excessive charges if they hear a client has representation and thinks a court date is looming. If you don't want the stress of coping with a landlord abusing their authority, then let DoNotPay help with unfair landlords.
If you want to fight landlord charges but don't know where to start, DoNotPay has you covered in four easy steps:
1. Search for and open the Landlord Protection product on DoNotPay.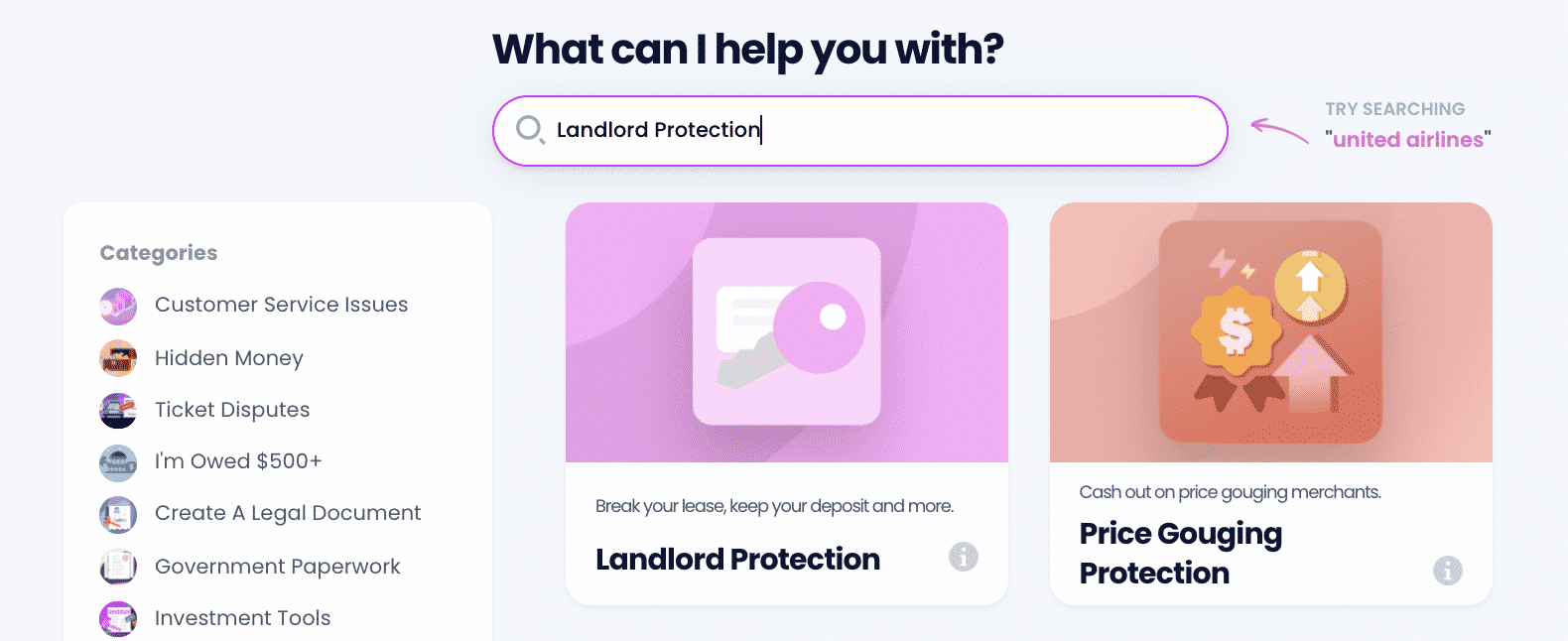 2. Select which issue applies to you.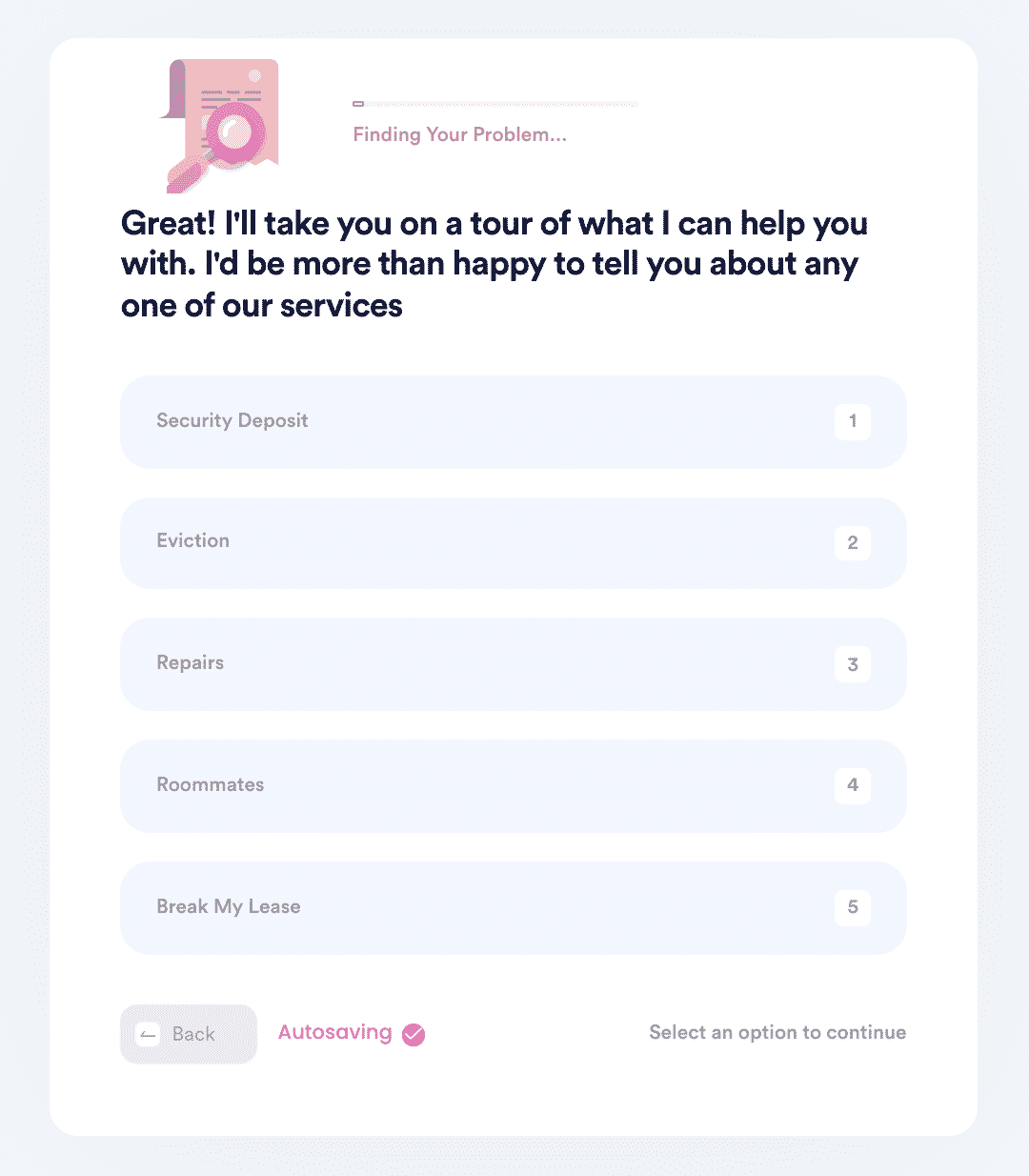 3. Answer a simple set of questions, so our chatbot can collect the necessary information to create your demand letter.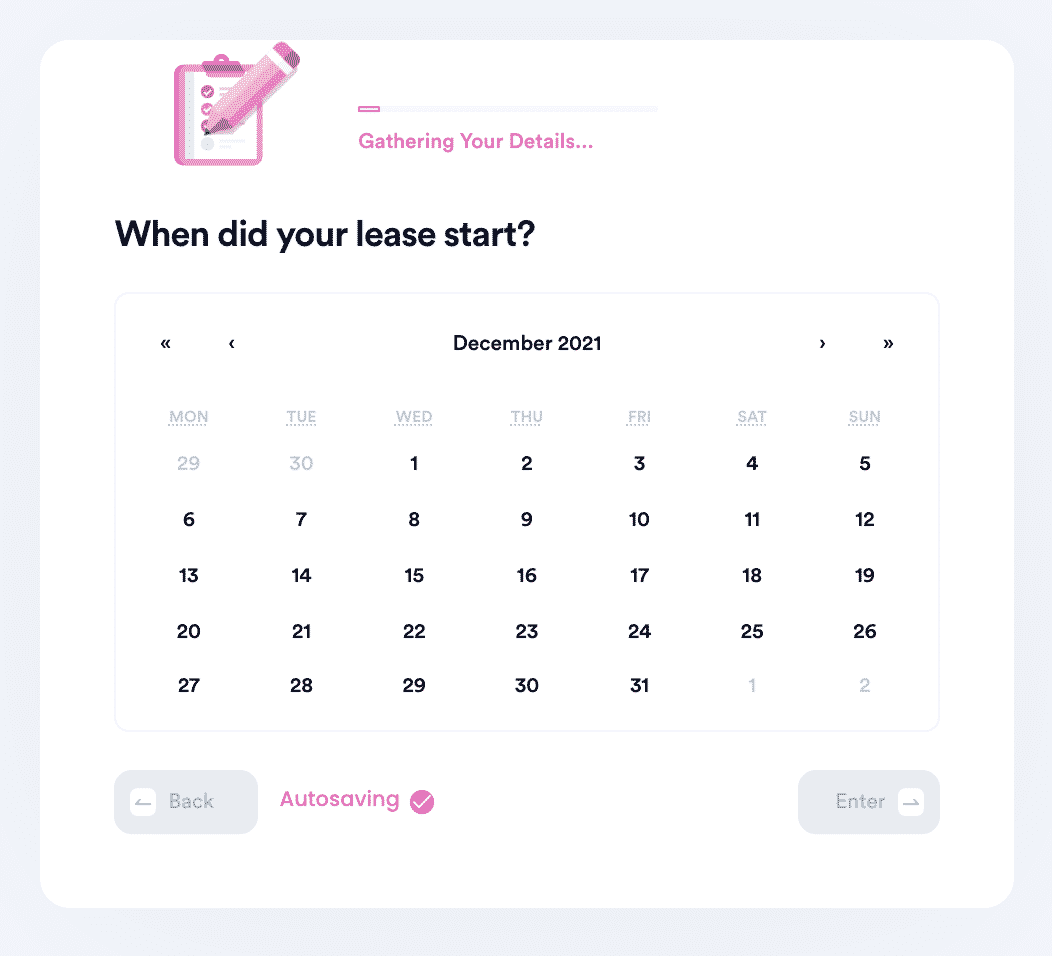 4. Choose whether you want DoNotPay to send the demand letter to your landlord. If you already tried sending a demand letter and it didn't work, we can help you start the small claims court process.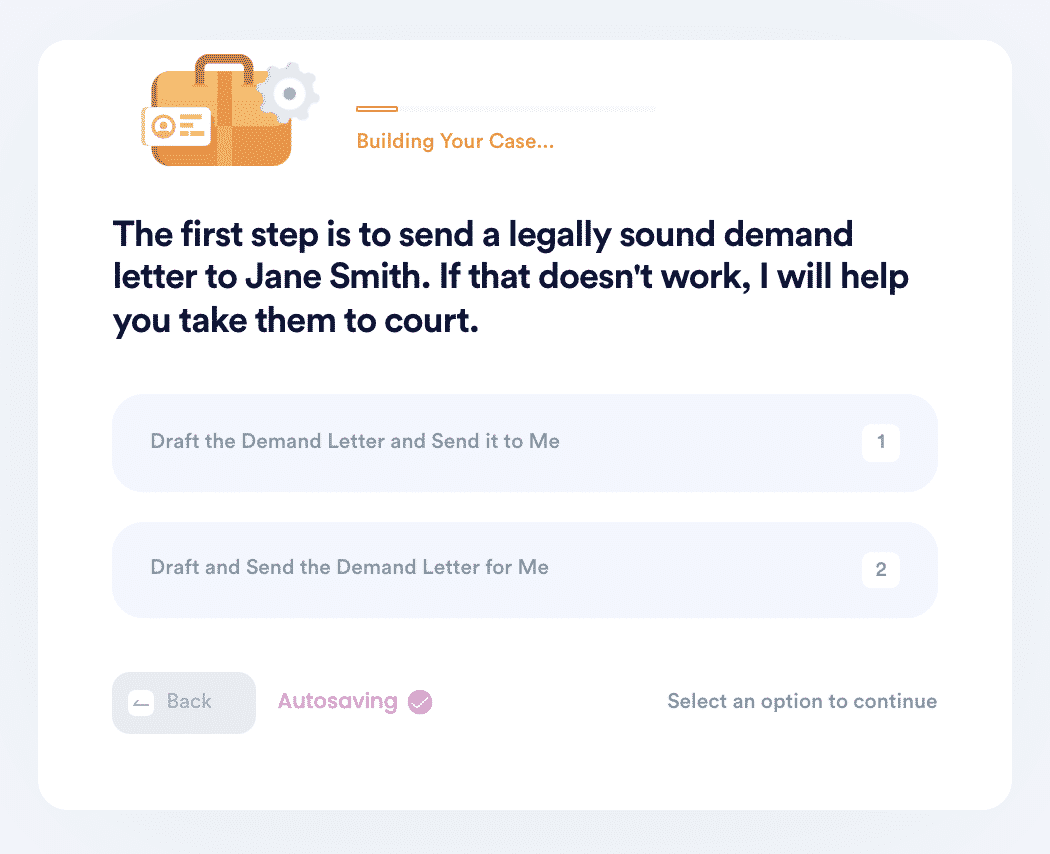 And that's it! You should hear back from your landlord directly once your demands are sent.
What Else Can DoNotPay Do?
DoNotPay is here to help with a wide array of everyday challenges, including:
Sign up today to get started!