How Many Times Can You Postpone Jury Duty in San Diego? DoNotPay Knows!
Whether this is your first time getting summoned for jury duty or you get called frequently, asking your employer for time off can be a hassle. Every state has different laws regarding jury duty postponement, so you need to get familiar with them before requesting a deferral.
How many times can you postpone jury duty in San Diego? DoNotPay provides the answers to all jury-postponement-related questions.
If you cannot delay your jury duty, sign up for DoNotPay and request time off from work without breaking a sweat.
Can You Postpone Jury Duty in San Diego and How?
Trial by jury is a crucial part of the American legal system because it provides everyone with a fair trial. All eligible U.S. citizens are obligated to show up in court whenever they receive the summons.
The following table shows which reasons render you ineligible for jury duty and which ones are applicable for an excusal:
Ineligible
Excused
You are ineligible for jury duty if you are:

Not a citizen of the United States
Over 70 years old
Not a fluent English speaker
Convicted of a felony
Not following the proper dress code

You can request a postponement if you are:

Facing a financial hardship
Traveling excessively due to work
Caring for a child below ten years of age
On active military duty
Peace officer
Breastfeeding mother
Full-time student
You can request a postponement by submitting the Response Form (found on the back of the jury summons) to the clerk's office.
Can You Delay Jury Duty Because of Work?
In San Diego, you cannot skip jury duty due to work unless you can prove that it would cause undue financial hardship to you or your employer.
Once you receive the jury summons, you should show it to your employer as proof of jury duty. Since your employer is obligated to give you unpaid time off to attend jury duty, you have to appear in court at the scheduled date and time.
What Happens if You Skip Jury Duty?
Failing to show up for jury duty is a criminal offense in California. If you ignore your summons, the court will send you a second one for a different case. In case you choose to ignore the second one as well, you will be liable to the following penalties:
Up to five days in jail
Up to a $1,000 fine
Request Time Off for Jury Duty With Zero Effort Using DoNotPay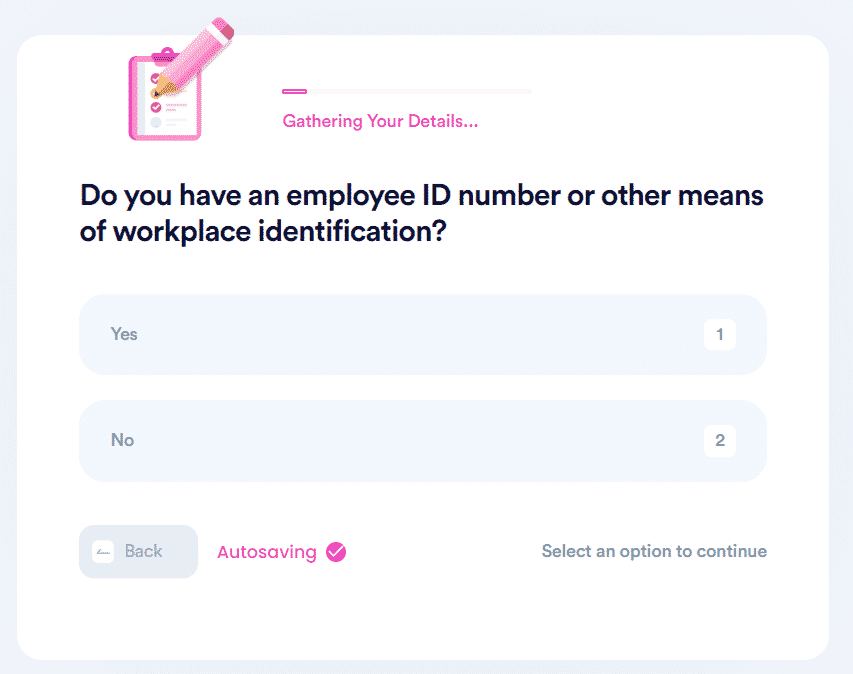 While preparing for jury duty, you might realize that informing your employer is not as easy as it sounds. You don't need to worry about getting terminated, though, because state laws prevent employers from doing that. If you are not sure how to exercise your rights, turn to DoNotPay—we will help you create a professional leave request letter.
Here's all you need to do:
Open DoNotPay in your web browser
Choose the Request Jury Duty Leave tool
Provide all the necessary information about your jury duty
Attach a photo of the summons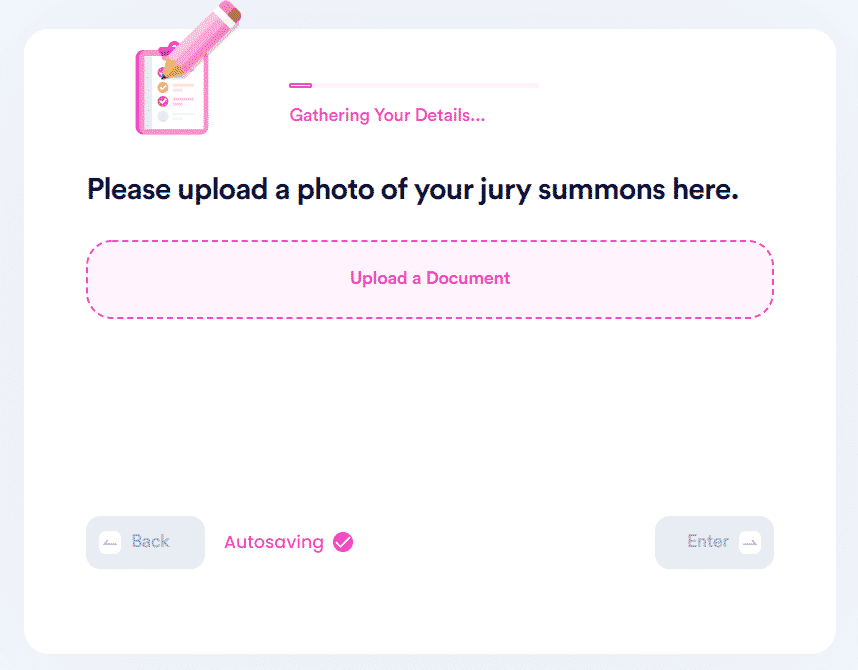 San Diego, California, Jury Duty FAQs
Here are some other frequently asked questions about jury duty in San Diego, California:
How long does jury duty last—Jury duty typically lasts from three to seven days, but some trials may take longer than that
How much are you paid for jury duty—Pay laws vary throughout the country. In California, county jurors are paid $15 per day starting from the second day of service, plus $0.34 per mile. Federal courts offer $50 as compensation for each day of service
How does jury duty work—Potential jurors are randomly selected from the list of registered voters in San Diego. All selected candidates appear in court to answer a brief questionnaire to confirm that there's no conflict of interest
DoNotPay Handles Lengthy and Challenging Tasks on Your Behalf
No time to dedicate yourself to drawn-out procedures or solve administrative issues yourself? Keep calm—that's why DoNotPay is here! By creating an account on our platform, you will be able to:
Keep the Cash in Your Pockets With Our App
DoNotPay doesn't bring you money-saving hacks—it actually assists you in cutting out expenses and living more economically. The tools we provide are made to help you pay less for utilities, end unwanted paid memberships, have college fees waived, or get lower tax bills. You can also save more on education-related costs by applying for scholarships and other financial aid via our app!
If you have a few forgotten gift cards lying around, don't let them go to waste. DoNotPay can cash them out and send the remaining funds to your home address!