How Long Is Jury Duty on the First Day? Here's What to Know
Jury duty is an essential civil obligation that all U.S. citizens must carry out at some point or the other. It ensures a fair judicial system and a just trial for all accused. If you have been summoned for jury duty, you need to know how it works so that you can prepare for it. How long is jury duty on the first day? DoNotPay has the answer.
In this article, we will answer all your questions about jury duty and show you how to take time off from work— and write an airtight leave request letter without breaking a sweat.
The Basics of Jury Duty
Check out the table below for a brief overview of jury duty in the United States:
Factor
Brief Description:
Eligibility
You are eligible for jury duty if you are:

A U.S. citizen
A resident of the county where you have been summoned
Between 18 and 70 years of age
A native English speaker
Independent from any caregiving responsibilities
Free from criminal records

Pay
For county jurors, jury duty pay varies from state to state, while federal jurors are paid $50 per day throughout the U.S., plus reimbursements for the following:

Food
Travel
Accommodation

Frequency
Laws differ throughout the country, but you are usually not required to serve more than once every two years
How Long Is the First Day of Jury Duty?
The first day of jury duty is used for the jury selection process, which works as follows:
The court selects people randomly from the registered voters and licensed drivers lists
Selected candidates need to appear in court to answer a few questions
If you are shortlisted, you will be interviewed further by the defense and prosecution team
The court selects the final jury members for trial
The jury selection process typically takes a single day. You need to be in court at 9 a.m. and have to stay until 5 p.m. You can take two 15-minute breaks and a one-hour lunch break during the day.
Some courts run jury duty from 8:30 a.m. to 2:30 p.m. with two 20-minute breaks and no lunch. On some occasions, you can be expected to stay past 5 p.m.—for example, when a witness is completing their testimony.
If you are selected for trial, you will have to serve for another three to five days, depending on the case. This can become a concern for employers who are required by law to give unpaid time off to their employers. Since jury duty is a mandatory service for all, state laws penalize employers for intimidating staff members to skip jury duty.
Taking Time Off for Jury Duty
Although employees are required to give you time off, they do not have to give you a regular salary during your leave.
They are only required to provide unpaid time off to their staff members. In case your employer threatens to fire you for attending jury duty, you should contact the court clerk's office immediately to file a complaint.
If you are called for jury duty, you should take the following steps:
Inform your employer by showing them your jury summons
Ask them for a leave of absence
Write a formal leave request letter
Ensure a smooth transition process
DoNotPay Can Help You Submit a Leave Request for Jury Duty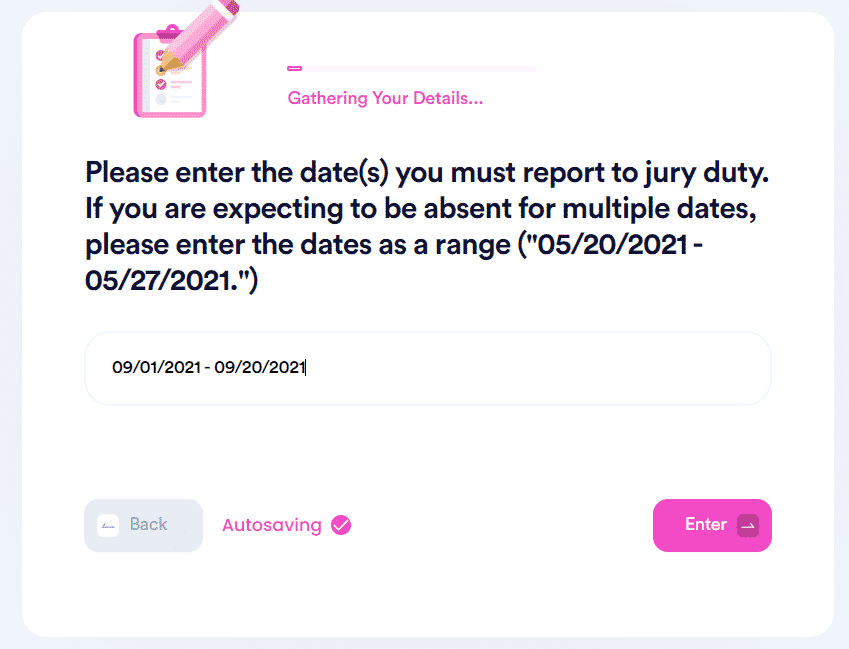 Have you been summoned for jury duty but are afraid to ask for time off from your employer? Fret no more because DoNotPay is here to help! We can assist you in drafting a professional leave request letter without any loopholes! All you need to do is follow these instructions:
in your web browser
Select the Request Jury Duty Leave product
Enter the information about your jury duty
Attach a photo of the summons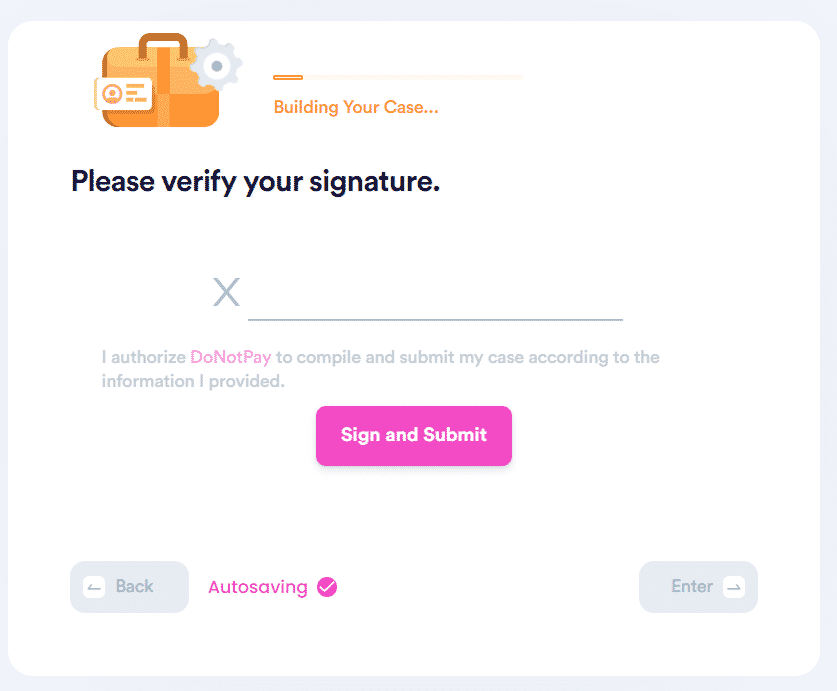 We can send the letter for you, or you can send the leave request yourself by downloading and printing a copy of the PDF.
What Else Can DoNotPay Do for You?
Our vast collection of products simplifies various everyday tasks, including:
Various mailing issues by:
Applications for:
Traveling tasks, such as:

Getting tourist visas the easy way

Appeals of:

Unfair property tax assessments

Other tasks, such as:
Get More Money the Easy Way With DoNotPay
Is a tight budget a constant problem in your household? DoNotPay is here to reduce your expenses and help you get the money others owe you. Our app helps you get refunds from companies, find unclaimed money, cash out old gift cards, and terminate unused subscriptions in a jiffy!
You can also request violent crime compensation, demand chargebacks from airline companies, or claim your warranty or insurance without paperwork.