How Long Does Jury Duty Last? We Have the Answers You Need
Jury duty is mandatory for every U.S. citizen to give a fair trial to all persons accused of committing an offense. It is essential to understand how county and federal jury duty work, how much you're paid, and how to prepare for it.
Who is eligible for jury duty? How long does jury duty last? We are here to give you all the details you need.
Jury Duty in a Nutshell
Every U.S. citizen has a civic responsibility to appear in court on a predetermined date and time to potentially serve as a juror during a court proceeding. Every state has different laws, but mostly all jurors are paid after their first day of service. In case you are a county juror, you can claim food and travel expenses and loss of earnings if your employer refuses to pay you during the jury duty absence.
If the court summons you for jury duty, you must appear in court or risk being held in contempt, which can eventually lead to:
Fines
Jail time
A combination of both
How Long Does Jury Duty Last on Average?
Typically, jury duty can vary from a few hours to several months if you are selected to participate in a trial. It is the court's responsibility to inform you if they anticipate that the proceedings will last longer.
How Long Does Jury Duty Last in a Day?
A typical jury day starts at 8 a.m. and ends at either 2:30 or 5 p.m. If the case goes to trial, the day starts at 9 a.m. and ends at 5 p.m. with two 15-minute breaks and a one-hour lunch break.
Who Is Eligible for Jury Duty?
Each court selects citizens randomly from the registered voters' list. You can qualify for jury duty if you are:
A U.S. citizen
Above 18 years of age
Under 70 years old
Able to speak and understand English fluently
Not an appointed guardian of a mentally or physically ill person
Residing within the jurisdiction of the court summoning you
Once you are selected, you need to appear in court and answer a series of questions that will determine whether you can carry out your duty impartially.
How To Apply for a Leave if You Are Called for Jury Duty
Although jury duty laws vary from state to state, employers need to make allowances in policies to enable their employees to miss work during jury duty.
If you are called for jury duty, here is what you need to do:
Do you want to avoid an unpleasant conversation with your boss? Use DoNotPay to draft a formal leave request so that you can fulfill your civic duty.
DoNotPay Can Help You Draft a Jury Duty Leave Request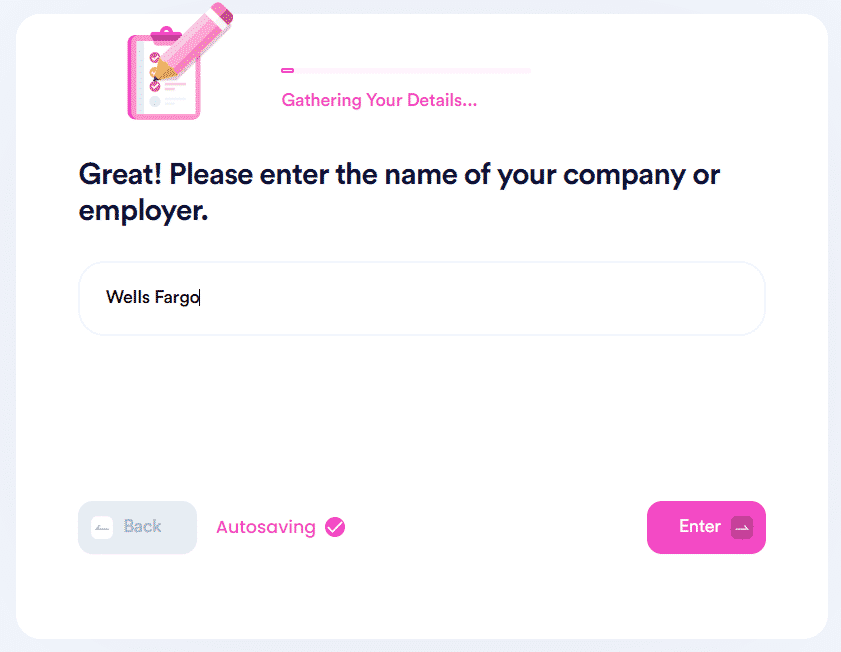 Have you been called for jury duty but are afraid that your employer might deduct an unpaid day off? Or are you worried that you will get laid off? With our AI-powered app, you can draft a professional leave request letter that you can send to your employer and fulfill your duty without any stress.
After signing up for DoNotPay, all you need to do is follow these instructions:
Search for the Jury Duty Leave Request tool
Provide details of your jury duty
Add the days you will not be present at work
Upload a photo of the court summons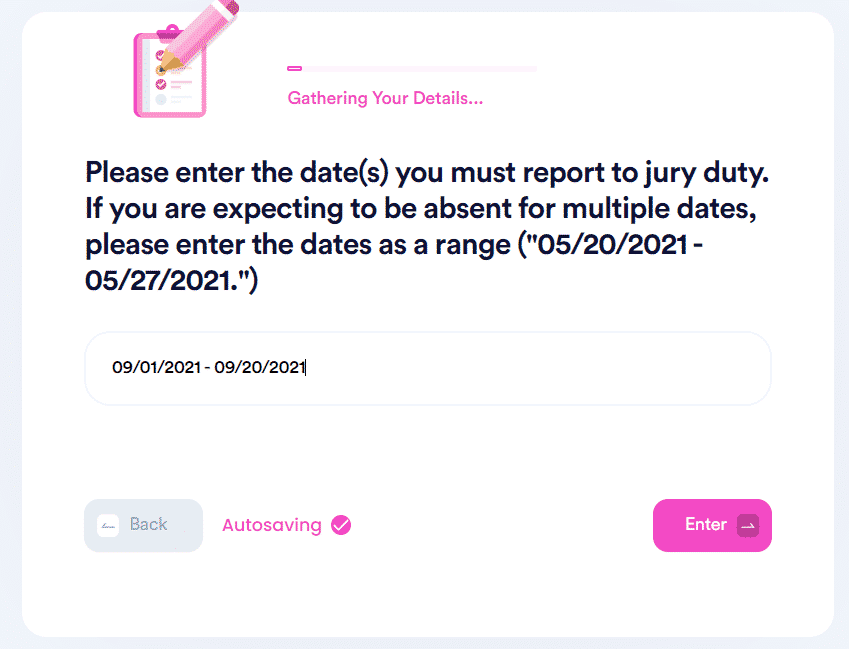 Once you have provided us with the information, we will generate a formal leave request letter and forward it to your employer on your behalf.
If you want to know state-specific jury duty laws, we provide insight about all states:
DoNotPay Has More Products in Store for You!
Our app is adept at solving numerous issues and completing various tasks in your stead.
You may want to use DoNotPay to protect your work from copyright infringement, reduce your property taxes, send defamation demand letters, or file FOIA requests.
Through the same app, you'll be able to skip many bureaucratic hurdles. Here are more tasks DoNotPay can help you with:
Use DoNotPay To Keep in Touch
If your friend or family member is in jail, we can help you locate them and send and receive letters with ease. Do you need to send other letters but hate going to the post office? You can use our Mailing Service product and save time.
We can also help you send online faxes, reach customer service, and contact embassies or government representatives.
In case you're drowning in email and text spam, our app can end it for good. Even if robocalls are bothering you, we have a solution!