Explained—How Does Federal Jury Duty Work?
When you receive your first jury duty summons, you may get excited and imagine yourself on the set of Boston Legal. The reality is not as glamorous.
Jury duty means requesting time off from your employer and preparing yourself for the case, which may last for quite some time. It can become a major inconvenience in your life, and you have to do it—if you skip it, you'll face sanctions.
What exactly is expected of you as a juror? How does federal jury duty work? In this article, we'll discuss these topics and show you how you can to notify your employer of your jury duty and not get in trouble for it.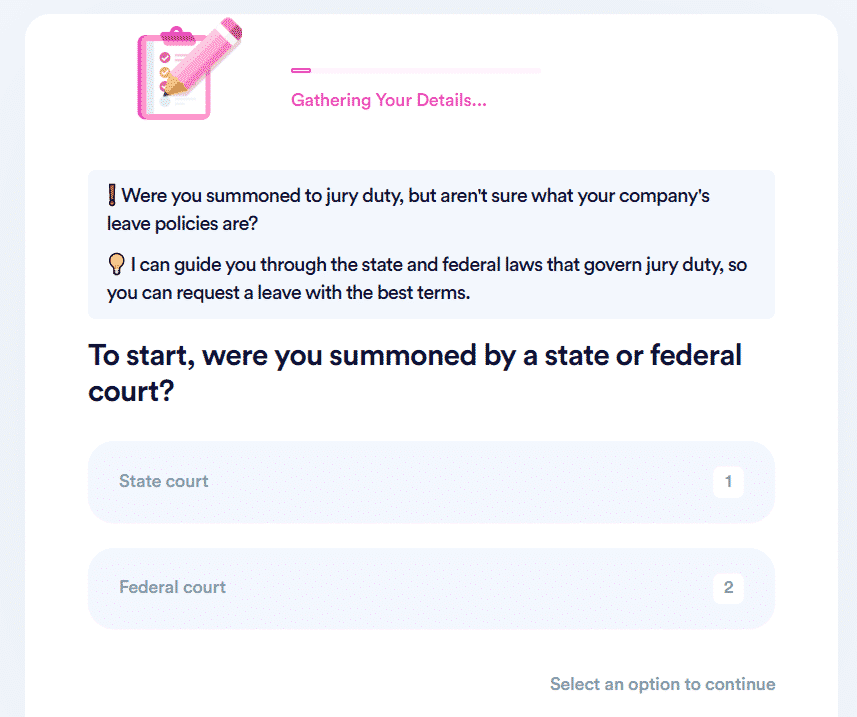 How Does Federal Jury Duty Work?
To understand how jury duty works, you need to get familiar with the selection process first. Courts go through driver's license and voter registration lists to create a database of names. Then, they leave out all ineligible people and randomly select 12 individuals.
Consult the table below to see the eligibility criteria:
Eligibility Factors
Ineligibility Factors

Being at least 18 years of age
Having a U.S. citizenship
Being eligible to vote
Speaking and reading English
Being a resident of a particular state or county with a state-issued document
Having no charges or being under indictments for theft, felony, or misdemeanor

Being over 70 years of age
Having a felony conviction with a sentence longer than one year
Having mental and physical disabilities
Being a member of the fire and police departments
Going away on active military duty
Being an unemployed caregiver
Once your name pops up during selection, you'll need to:
Appear in court on the day written in your jury summons
Fill out a questionnaire
Answer lawyers' questions to ensure you'll have no conflict of interest
Appear in court for every case proceeding
Federal Jury Duty—How Long Does It Last?
Around 85% of all jury duties last for only a day. Still, some cases can go for months, depending on the complexity and the seriousness of the allegation. Most judges will give you an accurate estimate of how long a particular case may last.
How Do You Get Selected for Federal Jury Duty?
Courts use software to randomly select names from their database of eligible citizens. The process is random—you may never get called up while others will keep getting summoned. Federal courts will exempt you if you have participated in three cases within two years.
Jury Duty—Does It Pay?
Federal courts pay $50 per day and don't force employers to continue paying your salary. If a state or county court summons you, the amount you receive will vary, depending on the court. The following table contains articles that will let you know how much jury duty pays in different states:
Jury Duty and Employers—How To Handle Being Absent
Jury duty is an important aspect of the U.S. judicial system, but it doesn't go hand in hand with having a full-time job. You may be absent for a while, and employers don't appreciate that.
Employers often threaten their employees with:
Employers behave in this fashion because they think they can, but that's not the case. The law protects employees from such situations and defines employer penalties if they try to muscle you into not showing up in court.
To avoid your employer trying something of the sort, you'll need to inform them and let them verify your jury duty. If you're not sure how to go about it, DoNotPay can help.
Use DoNotPay's Help To Send a Request for Jury Duty Leave
With DoNotPay, you can avoid having to confront your employer directly and still ensure they do not breach your legal rights. Our app will generate a professional leave request letter applicable to all state laws, and you'll be able to go to court carefree! You only need to:
Navigate to the Request Jury Duty Leave feature
Answer a few questions
Upload a photo of your jury summons
You can let us send the letter to your employer quickly or download the document for later.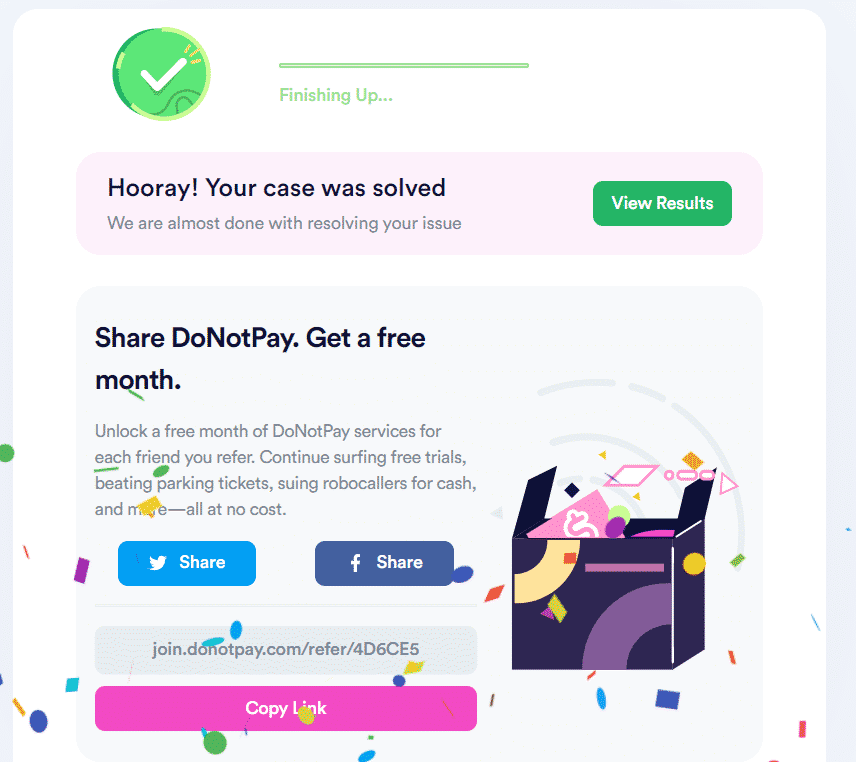 Solved Your Issue? Check Out More of Our Product Range
DoNotPay's forte is its versatility—you can use the app to resolve any problem of legal or bureaucratic nature!
As soon as you subscribe to our platform, you'll be able to:
Our App Helps You Both Save and Earn Money
Want to get more familiar with our extensive product range? Check out how, for one low monthly fee, we can help you both save and earn money by: