How to File a Complaint Against My Landlord for Harassment in NJ
There can be a multitude of reasons that make landlords harassing, unprofessional, and otherwise a menace to tenants. Whether they don't give notice ahead of time for entering the apartment or make inappropriate or threatening comments, many interactions can go terribly wrong with landlords who don't respect their tenants. Are you wondering, "Well, ?" No matter the specifics of the type of harassment, DoNotPay is here to provide you the answer.
In fact, there is a chance our other programs in our Landlord Protection series can advise you against further injustices. Here are a list of topics to help:
What Are the Harassment Laws That Apply to Landlords in NJ?
In New Jersey,  when landlords commit various spiteful and violent activities such as threats, shutting off utilities, damages to the property, and other attempts to coerce a tenant into leaving. Under NJ State Assembly 2C:33-11.1, the landlord can be engaged in harassment campaigns that fall under the umbrella of what is called a disorderly persons offense. 
For an act to be charged under this particular code, note that the following must occur after the landlord has been warned by police to stop. It typically involves occupying one's rental and keeping out the tenant by threats. This usually occurs when a landlord is attempting to use "forcible entry and detainer" by taking over the property and engaging in the following harassment campaigns based upon NJ law, including:
Any kind of violence including threatening to kill or injure the party in possession
Words, circumstances, or actions which have a clear intention to incite fear, apprehension, or danger in the party in possession
Putting outside of the residential premises the personal effects or furniture of the party in possession
Padlocking or otherwise changing locks to the property
Shutting off, or causing to be shut off, vital services such as, but not limited to, heat, electricity or water, in an effort to regain possession
If one's landlord does this, then they can face legal consequences.
Sue Anyone With DoNotPay
If your landlord is violating the above-mentioned statutes or otherwise engaging in harassing behavior, such as sexual harassment, stalking, and other menacing behavior, then you have a right to sue. You can generate a demand letter, seek personal damages, or take them to small claims court over the dispute. You can sue to break the lease or sue for emotional distress from harassment. If your landlord is harassing you, you have plenty of options to pursue justice. 
Landlord-Tenant Laws in New Jersey
New Jersey is what is considered a tenant-friendly state, as the laws tend to lean towards protecting the tenants' rights. They have laws that prohibit landlord retaliation (such as the case of harassment you might be experiencing), protections for abandoned property, and fair housing rights. Not all states side with the tenants, and some favor landlords when it comes down to the actual framework of the law.
New Jersey tenants are protected from retaliation regarding:
Reporting bad landlords to government agencies
Joining tenants rights organizations
Exercising legal rights like sending demand letters for repairs
Filing complaints about housing discrimination and harassment
Filing complaints to municipal government agencies
How to Report a Landlord for Harassment in New Jersey
Since New Jersey tenants are protected from retaliation under state codes, how should one file a complaint about harassment in NJ? How do you report a landlord in New Jersey? 
Document the harassment if possible and contact the police when needed.
Head to the New Jersey Special Civil Part Clerk's Office in the area where the property is located.
Get the forms called Verified Complaint, the Summons and Return of Service, and the Certification, and fill them out.
If you cannot find this office, visit njcourts.com.
If you cannot access the Clerk's Office, then find the forms online and complete them.
How to File Complaints Against a Landlord Using DoNotPay 
It can be difficult to  by yourself using New Jersey's complicated filing system. It can also be challenging to find the right Housing Authority and get a timely response. Luckily, our Landlord Protection product is here to help and can resolve disputes to protect you against landlord harassment.
If you want to take action but don't know where to start, DoNotPay has you covered in four easy steps:
1. Search for and open the Landlord Protection product on DoNotPay.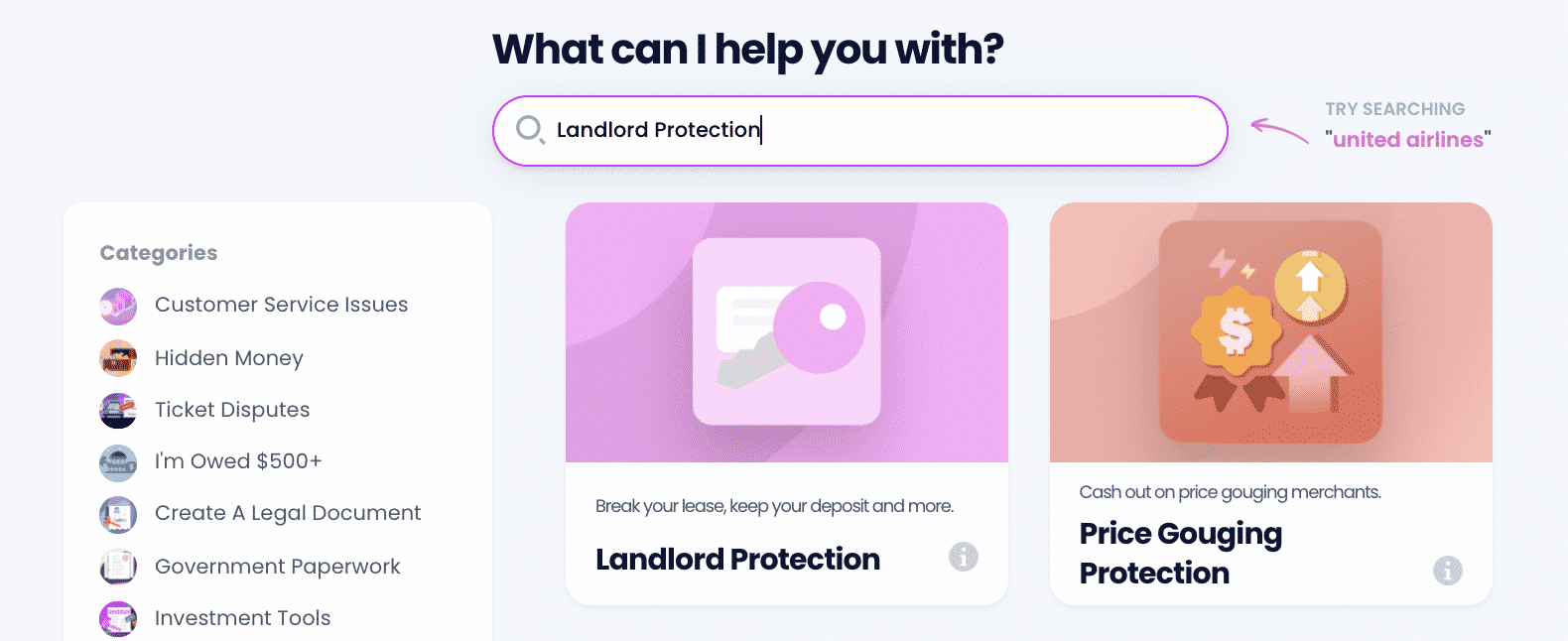 2. Select which issue applies to you.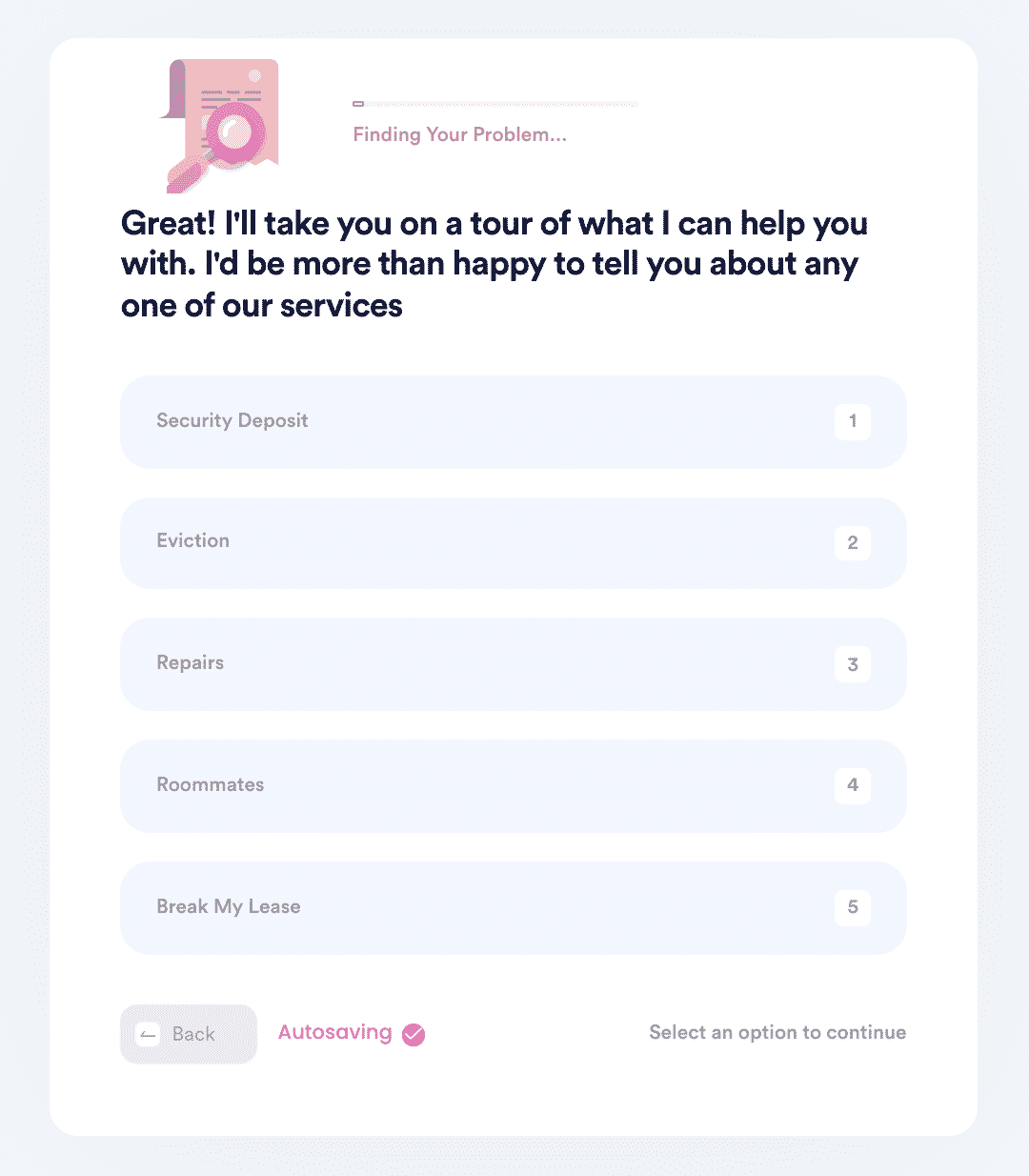 3. Answer a simple set of questions, so our chatbot can collect the necessary information to create your demand letter.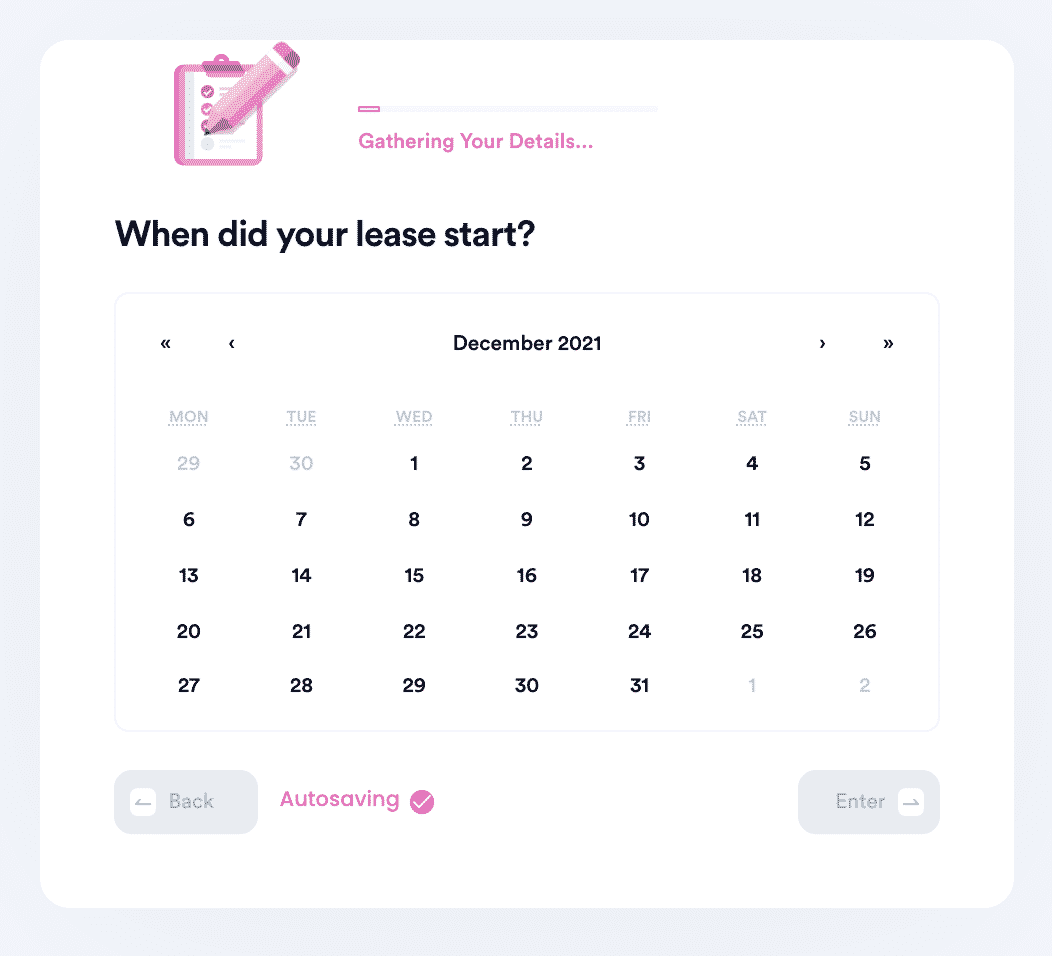 4. Choose whether you want DoNotPay to send the demand letter to your landlord or roommate on your behalf. If you already tried sending a demand letter and it didn't work, we can help you start the small claims court process.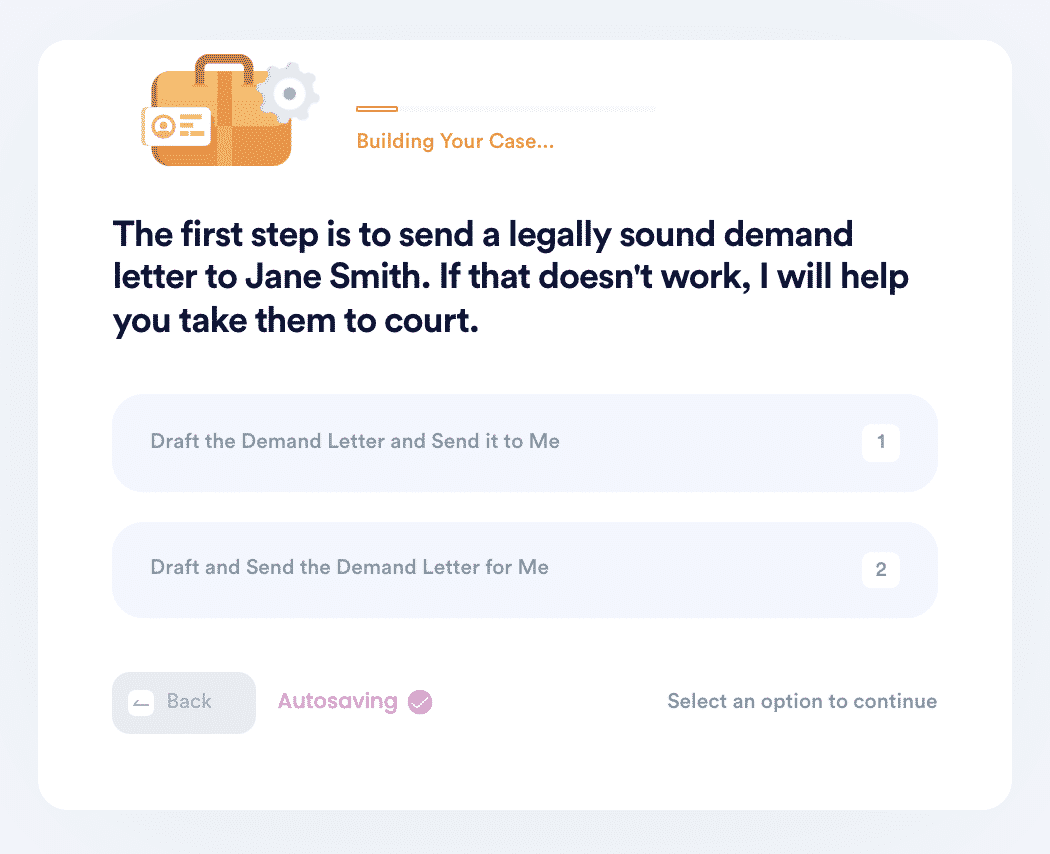 And that's it! You should hear back from your landlord directly once your demands are sent.
What Else Can DoNotPay Do?
DoNotPay can help with all of your legal challenges and more. Our online tool can help you with:
Sign up with DoNotPay to get started.