Hostile Workplace Complaint Letter - Template

All jobs come with bad days. However, if you find yourself dealing with prolonged physical, emotional, and mental hardships due to a toxic boss or unfriendly colleagues, you may be working in a hostile workplace. A hostile workplace can indicate you are working in a negative environment that reduces your productivity and creates an unsafe situation for you. At times, a hostile working atmosphere is caused by employee misconduct.
Employees are legally entitled to work in safe and healthy environments. However, many are struggling with toxic workplaces every day. If you are a victim of a hostile work environment, you should understand how to protect your rights.
This article will discuss what qualifies as a hostile workplace, key elements of a formal complaint, and provide a sample letter you can use to draft your own. We'll also introduce you to an easy and anonymous way to file an HR complaint with !
What Is Considered a Hostile Work Environment?
The table below outlines offenses that constitute a hostile work environment.
Incident
Explanation

Harassment

or

discrimination

Unwanted

verbal or physical abuse directed at one because of race, disability, age, sex, gender, and position.

Verbal abuse

This includes racial slurs, demeaning words, and curse words.

Threats

Intimidation from employers and/or fellow employees.

Drastic changes in benefits

A change in compensation of any kind, including days off, retirement packages, etc.
Top Tips for Writing a Workplace Complaint Letter
Here are tips you should follow to draft an effective HR complaint letter:
Use appropriate language.

Present your grievances in a professional manner.

Describe details of incidents

. Avoid using vague and general terms when describing an incident. Be precise with date, time, name, witnesses, and more.

Include copies of evidence

. Attach screenshots of messages, photographs, videos, voice memos, etc. to support your complaint.

Provide a solution

. Finish the letter with how you wish to resolve the situation. Make sure the proposed resolution is practical and realistic.
Sample Hostile Workplace Complaint Letter
Here is an example of a hostile workplace complaint letter:
[Sender's Name]
[Address]
[State, ZIP Code]
[Letter Date]
[Recipients Name]
[Address line]
[State, ZIP Code]
Re: Hostile Workplace Complaint Letter
Dear [Recipients Name],
I am writing this letter to make an official complaint about the hostile work environment in the Finance Department.
[Include the details of your complaint, make sure to attach key pieces of evidence]
This environment has really affected my state of mind and overall productivity.
I would like to share some of the possible solutions for this issue. [Include proposed solutions]
I anticipate your response.
Yours sincerely,
[Senders Name]
[Senders Title]
File An Anonymous Complaint Today With DoNotPay!
DoNotPay's Anonymous HR Complaints product lets you file a complaint without revealing your identity. All you have to do is:
Log in to

and choose the Anonymous HR Complaints product.

Enter the employer's name and the HR department's mailing address.

Explain the issues you are having and what action needs to be taken.
And that's it! Once you finish your complaint, DoNotPay will automatically mail the report anonymously!
DoNotPay Is Your Personal Lawyer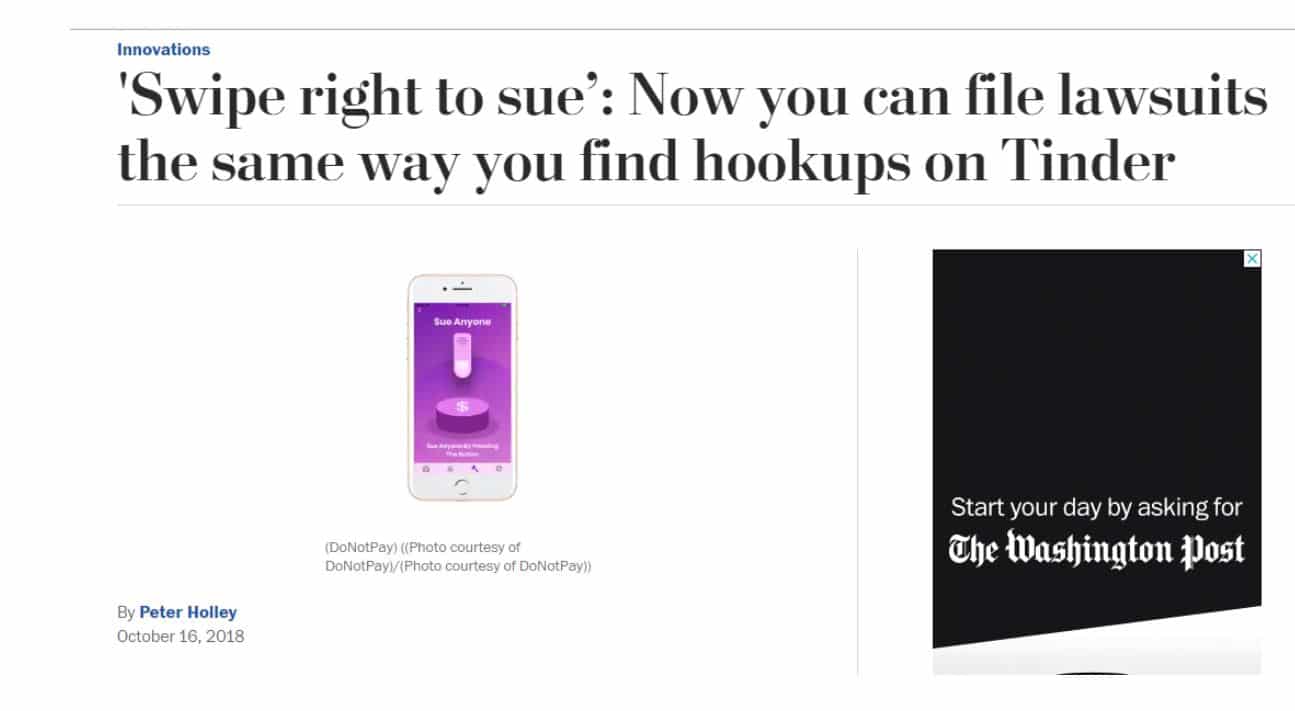 DoNotPay is the world's first robot lawyer. It started off fighting parking tickets, overturning over 160,000 of them in London and New York. Since its inception, DoNotPay has expanded its offerings. In addition to filing complaints about non-payments, it provides a range of services, including: