How to File a Lawsuit Against Home Depot

The Home Depot operates numerous big-box retailers across the United States, Canada, and Mexico. Home Depot stores are huge, averaging 105,000 ft in size, and are typically organized warehouse-style, with a large range of supplies. In addition to this, Home Depot has over 90 distribution centers that service 2,000 stores in the US.
Recently, Home Depot has been embroiled in a large lawsuit scandal, most commonly for breaching warranties and not fulfilling contracts as promised. Many of these lawsuits are settled in Small Claims Court, a division of the judicial system that deals with litigating claims under $10,000 without legal representation.
Although Home Depot is extremely successful, the unfortunate reality is that the company has faced many lawsuits regarding personal injury and workplace maltreatment. Particularly, most claims involve low wages, poor healthcare, poor working conditions, and anti-union policies (leaving employees to fend for themselves).
If you've been wronged by The Home Depot, you are entitled to sue and may be entitled to compensation. With the help of , accessible in any web browser, an automated lawsuit is generated at your fingertips. Find out how DoNotPay simplifies this process below.
When Can You Sue Home Depot?
Below, find the most common reasons why people choose to sue Home Depot.
| | |
| --- | --- |
| Legal Ground | Explanation |
| Slips & Falls | Slipping or falling on anything in or around a Home Depot location. |
| Poor Store Maintenance | A lack of store maintenance and adherence to safety procedures causing injury. |
| Breaching Contracts | A breach of a contract that has been co-signed by Home Depot. |
| Not Fulfilling Warranties | A breach or unfulfillment of your warranty that has been given by Home Depot. |
What Should You Consider Before Suing?
Before you sue, it is important to consider alternatives and decide whether filing a small-claims suit is the most viable option for you.
Are there any alternatives? Before suing, you can consider other options:
Negotiation
Mediation
Arbitration
Do you have evidence? Do you have sufficient records to validate your claim? This includes but is not limited to:
Record of payments
Claim
Summary of events
Reasons for entitlement
How much will this cost? Will you lose more than you'll earn? This is an important question to ask — often, small claims with legal representation are expensive and have a greater cost than the payoff of winning a lawsuit.
Was Home Depot Neglectful?
Although your case might appear to fulfill the requirements of a lawsuit, it is important to establish negligence in filing a Small Claims case against Home Depot.
Duty: prove that The Home Depot owed a legal duty to you under the particular circumstances.
Breach: prove that The Home Depot breached their legal duty through specific actions, failing to act appropriately.
Causation: prove that due to The Home Depot's negligence, injuries or damages were incurred.
Damages: Prove that you endured specific damages because of The Home Depot's negligence, using evidence to support your claim.
How to Sue Home Depot?
Follow these three steps to sue The Home Depot in Small Claims Court.
File a Verified Complaint –– File a document explaining your claim, cause of action, and purpose to the company you are suing.
File a Civil Summons –– You may need to complete a civil summons form, a document that can be found on many state courts' websites. The summons will need to be signed (issued) by a lawyer, court clerk, or judge.
Serve the Defendant –– Typically, most individuals hire a non-affiliated third party to serve the other group their papers.
Appear in Court –– You must go to and keep track of court appearances, the necessary paperwork required and steps that you need to take to help the case progress.
How to Sue The Home Depot with DoNotPay?
The Home Depot is equipped with a well-informed legal team. It might be difficult to file a claim against Home Depot, as the corporation is well-protected. As a solution to this issue, DoNotPay provides an automated lawsuit generator, with foolproof technology that makes suing concise. To sue The Home Depot, all you need to do is:
Log on to DoNotPay on any web browser and select "Sue Now"
Enter the dollar amount that you are owed (this could be lost wages or even adequate compensation to cover injuries and medical bills)
Select whether you'd like to receive a demand letter or court filing forms
Describe your reason for filing the lawsuit and submit any evidence to support your claim
That's all! With DoNotPay, the process of suing The Home Depot is covered in an instant!
What Else Can DoNotPay Do For You?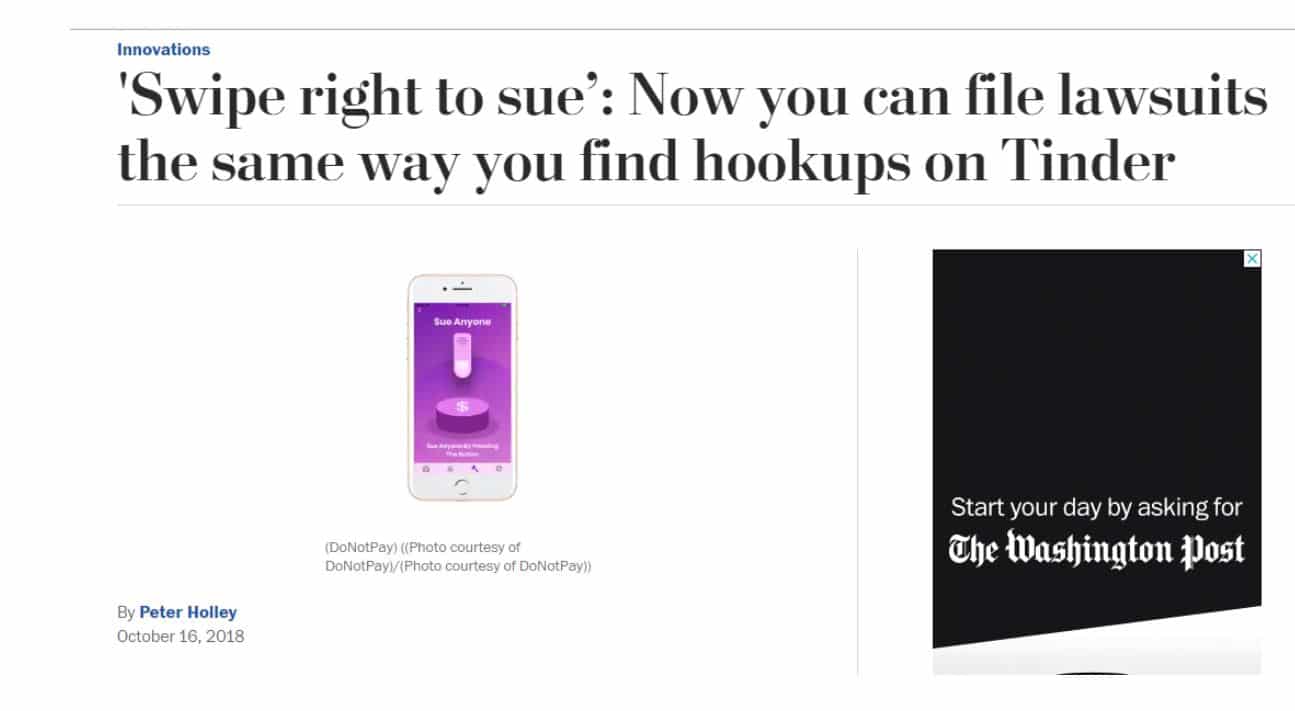 Thousands of users have used the Sue Now service to claim compensation as well as seek justice. Here's a list of companies DoNotPay has helped sue: