HOA Harassment—When Paradise Turns Into Hell
If you're at that point in life when you're thinking about becoming a homeowner, you have probably considered buying a property that is managed by a Homeowner Association (HOA). You've seen what those beautiful suburbs can look like, with their well-manicured lawns, color coordination, and trash bins that never overflow. 
Friendly neighbors bake cookies and ring your doorbell carrying a welcome basket. There are Sunday barbecues, caroling for Christmas, and trick-or-treating for Halloween. It looks like a perfect American Dream postcard. 
While perks of living in an HOA community might seem obvious, there are downsides to it that you can't see in a promotional leaflet. One of those downsides that can turn your life into a real Desperate Housewives nightmare is HOA harassment. 
Pros and Cons of Living in an HOA Community
Let's start with the positives. According to the 2018-2019 National and State Statistical Review for Community Association Data, more than 25% of Americans or more than 70 million people live in planned communities, which include homeowner associations, condominium communities, and housing cooperatives. There are multiple perks to such a choice:
Utilities included in the monthly fee

—It's more simple this way. HOAs usually join together your essential utility bills, like sewer, water, recycling, gas, trash, etc., into one

Amenities galore

—Not all HOAs have swimming pools, tennis courts, and gyms, but many do. Additional perk: you don't have to worry about cleaning or maintaining these since it's all included in your monthly fee

A sense of community

—You will meet your neighbors and spend time with them, not only in the HOA meetings, but also through numerous social activities, community events, and while using shared amenities

No more mowing, planting, or pest control

—It's all taken care of by the HOA. You can sit back and enjoy your low maintenance yard

No fighting with neighbors

—Sure, there might be some loud music coming from the yard next door, but you don't have to go over there and hash it out in person with Mrs. Johnson's teenage son. Neighborhood disputes are handled through the HOA
It's not all rainbows and butterflies, though. While there are perks, there are also various limitations and problems just waiting to happen:
Rules, rules, and more rules

—From regulations about the number and size of your pets to staying in the pool after 10 p.m., HOAs have rules for a lot of things, and that can feel limiting 

Less privacy

—If you're not a people person, living in an HOA might not be the best solution.

You will be forced to interact with your neighbors at some level, and that can lead to conflict or harassment 

No personalization of your home's exterior

—Yes, there are rules for what your home can look like on the outside. Remodeling and decorating have to follow the HOA's rules, or they might not be possible at all

Expensive fees

—The pool, the tennis court, and mowing your lawn are not free after all. Piled together, monthly payments for living in an HOA can quickly skyrocket

Poor management

—While having an entity that manages the community can be convenient, it can also be a source of conflict. If your HOA board has incompetent people on it or straight-up bullies, living in such a community can be a highway to disaster
HOA Harassment and How It Works
HOA harassment is not restricted to any type of harassment in particular. It can take various shapes and methods, and even change from one type to another. Though harassment in this case usually refers to activities coming from the HOA board members due to power abuse, it can also include other perpetrators. There are cases where neighbors harass one another or where members of the community harass the HOA board members. 
The most common scenarios which can be put under HOA harassment are these:
Harassment types often overlap, and it's difficult to discern between different categories. The HOA harassment issues are complex, so the best course of action is to learn what rules apply in your community.
What HOA Board Members Can and Can't Do?
It all comes down to rules, and HOAs have many. The line between directives imposed for the benefit of the community and ridiculous rules that seem to be whims of board members can be blurry. If you're not aware of what the HOA board can and can't do, you become a perfect target for harassment by an HOA board member bully. 
Here are some examples of what HOA can fine you for:
| | |
| --- | --- |
| Trash | For throwing pieces of furniture into a community dumpster or putting trash cans out too early |
| Vehicles | For parking in inappropriate areas or having a specific vehicle type on your property (RV, for example) |
| Landscaping | For planting trees and shrubs that are not allowed or keeping your lawn unkempt |
| Pets | For not having your pets on a leash in certain areas or owning a pet breed which is not allowed |
| Holiday Decorations | For not taking down Christmas decorations for too long |
Here's what HOA boards are not allowed to do: 
They can't go against the Fair Housing Act

—If you feel that a board member is harassing you based on your ethnicity, race, religion, etc., you already have a strong case against them. They can't do anything about your political beliefs either, so you have the right to flaunt a Make America Great Again hat or strongly oppose it. In some states, there is additional protection for homeowners. For example,

in California

, discrimination of homeowners based on sexual orientation or gender identity is strictly forbidden

They can't fine you for no reason

—If a board member has a pick on you, the most common form of harassment is fines. This doesn't mean the board cannot charge you for something you find ridiculous. It means you have to read through covenants, conditions, and restrictions (CC&R) of your HOA in detail to understand if the fine is legitimate or not 

They can't introduce new rules on a whim

—Sometimes, HOA board members act like real tyrants, but they need to follow rules as well. Your best protection is the CC&R because decision-making processes need to be transparent and stick to previously agreed-on rules. One more thing—don't skip the public meetings of your HOA

They can't take away your satellite dish

—Thanks to the

Federal Communications Commission

's (FCC)

Over-the-Air Reception Devices Rule

, you can flaunt your satellite dish no matter what the board members might think about it. This federal rule was introduced in 1997, and some HOAs haven't updated their CC&Rs, so if you notice it, feel free to complain and ask them to change it 

They can't cut down your clothesline

—This rule is not upheld on a federal level, but nineteen states have laws that make it impossible for an HOA board to bother you because you dry your clothes using sun and wind. Make sure to check if this applies to your location and, if it does, let your whites and darks fly high 

They can't ban native vegetation

—This one is also not applicable everywhere. Still, in Texas, Florida, and California you have a right to grow a garden with native plants, no matter what the HOA board might think about their aesthetic qualities 
The HOA Board's Duties
The HOA board members' duties and obligations in relation to the homeowners are regulated by the documents that every HOA needs to create. All HOA board members need to abide by three fiduciary duties. Here is an overview of what those are and how they apply to everyday situations:
| | | |
| --- | --- | --- |
| Duty | Explanation | Example |
| Duty of Care | Requires board members to make informed decisions | The HOA board cannot fine you for painting your door blue because they don't like the color. They must act under the association's bylaws |
| Duty of Loyalty | Requires board members to act in good faith and prevents them from making decisions in personal interest | The HOA board cannot choose vendors owned by family members  |
| Duty to Act Within the Scope of Authority | Requires board members to make decisions within their roles and responsibilities | The HOA board cannot reject a homeowner with a service animal due to the federal legislation superseding the board's authority  |
What if HOA Harassment Continues Online?
Sometimes HOA members' methods can become quite unorthodox. They might start bogarting your phone with harassing phone calls or sending emails continually. Today, everyone with access to the Internet can be found and reached easily, which makes cyberstalking a piece of cake. 
If HOA board members start harassing you on social media, continually send messages, or fill your Facebook feed with threats or inappropriate comments, you might want to consider getting a restraining order against them. 
How to Stop HOA Harassment?
Fighting an organization like the Homeowner Association is not easy. There are many rules and regulations in place, and you must be aware of your rights and responsibilities. A good starting point can be to learn what it means when someone is harassing you. Here are some points that can be useful in your preparation for a fight against HOA harassment:
Know Thy Enemy
When you buy a house in an HOA community you accept all the rules that apply to it. Every HOA needs to have official documents to regulate the life in the community. These might differ from state to state, but most often they include the:
Articles of Incorporation

Bylaws

Declaration of Covenants, Conditions, and Restrictions
Reading these documents will help you understand the scope of authority of the HOA board and whether they transgressed it. 
Don't forget to check the rules that apply to you as a homeowner. You can't accuse your HOA of harassment if they ask you to water your lawn twice a week, and there is a written community rule that backs up the request. 
Strike From the Inside
Even if you're planning a serious lawsuit against your HOA, don't forget to keep paying your bills and fees. If your action is successful, you might get a nice refund with interest, but if you stop paying, they will find a way to use it against you. 
Check whether your neighbors experienced similar issues. There is strength in numbers, and you might even start a petition against a harassing rule. Don't stop going to the HOA board meetings—if some rules change, you should know about it right away.  
You can also request a hearing. The harassment might be coming from one bully on the board. If you keep it polite and professional, the others might choose to vote your harasser out or vote to change a problematic rule. 
Deal a Blow from the Outside
If you can't appeal to the board, you might think about contacting local media. HOA boards can succumb to community pressure if you gain enough support. You can always try to take them to court, but think carefully about it—it will cost money, and there is a chance you might lose. Try to discern whether harassment comes from discrimination. It can make your case stronger. 
If everything else fails, consider getting a lawyer or filing a small claims lawsuit with the help of DoNotPay.
How to Stop HOA Harassment With the Help of DoNotPay?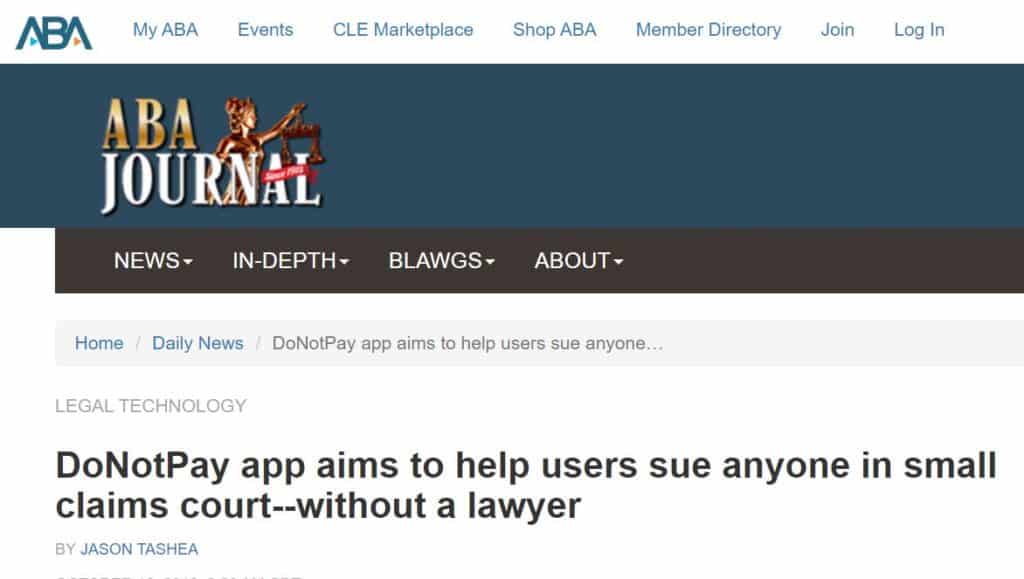 Experiencing harassment by Homeowner Associations can be stressful, and it can leave you feeling singled out and abandoned. Some victims report that they felt unsafe and uncomfortable at their homes. DoNotPay's mission is to help you with this and other harassment situations you might encounter in just a few easy steps. 
Here's how it works:
Open DoNotPay in your

web browser

 

Tap Relationship Protection

When the chatbot asks, choose Safety and Stalking

Provide the name of the person harassing you

Follow other chatbot instructions and provide any additional information that can support your case
DoNotPay will choose the most appropriate course of action based on your input during the chat. For example, if you are experiencing in-person harassment, DoNotPay can provide you with a cease and desist letter that can be sent to your harasser. This letter can act as substantial evidence that you attempted to resolve the issue. 
If you require help with stopping online stalkers, DoNotPay will communicate directly with the representatives of social media platforms and make sure to report and block the perpetrators, preventing them from reaching you again. 
See What Else DoNotPay Can Do for You!

DoNotPay can do much more for you than stopping a stalker. If you've been wronged by someone or tricked into paying unnecessary fees by businesses and the government, our app will jump in and deal with those problems for you. It is easy and convenient—all you have to do is create an account on our website in your web browser, log in and explore!
Here are some of the options you can choose from:
Contesting traffic tickets

Fighting speeding tickets