Need help paying an electric bill in Illinois? Let DoNotPay assist you!
How many times have you felt that utility bills put too much pressure on your family's monthly budget? In the United States, monthly residential electricity bills range from $75 to $203. While Illinois residents pay $87 per month on average for electricity bills, cutting down on these costs would relieve many families of overburdening stress.
Fortunately, there are many ways to lower your electric bills in Illinois through various government and non-government grants. DoNotPay will help you find a solution so that you do not have to sacrifice any necessities for the sake of paying your electric bills.
Ask DoNotPay to help you with your electric bills

Whenever you need assistance with paying a particular bill, turn to DoNotPay for potential money-saving solutions. Our app is incredibly easy to use, due to its user-friendly interface, and more importantly, it is free of charge! To get our help, all you have to do is:
Access DoNotPay via a

web browser

Select the Corona Relief option

Let us know how we can help you

Share some personal information
We will be asking for basic personal information such as:
Your full name

Your residential address

Your email address

Why you are having difficulty paying your electricity bill
DoNotPay works wonders when it comes to saving your precious time. After you have completed the above-mentioned steps, we will get right to the task. Relieving you of the stress that comes with paying utility bills matters a lot to us. Now, you can finally sit back and relax while we do the hard work for you!
Know what you are paying for! A ComEd bill analysis

Taking the time to analyze utility bills is time well spent. We all must know what we are paying for. At first glance, ComEd's electric bills seem convoluted and difficult to understand. Various taxes, supply, and delivery fees are hard to tie together into a comprehensive body of information.
To help you better understand what you are paying for, let us take a deeper look into each individual item found on your ComEd bill:
Service
Items

Supply

Electricity Supply Charge

Transmission Services Charge

Purchased Electricity Adjustment

Delivery

Customer Charge

Standard Metering Charge

Distribution Facilities Charge

IL Electricity Distribution Charge

Taxes and fees

Environmental Cost Recovery Adjustment

Renewable Portfolio Standard

Zero Emission Standard

Energy Efficiency Programs

State Tax
Supply items
In the supply section of your electricity bill, the first item you will see is the Electricity Supply Charge. This item refers to the amount of electricity you have used in your household over the past month, measured in kilowatt-hours.
For most Illinois residents, the monthly supply is charged between the summer and non-summer rate. Whether your yearly consumption is closer to the summer or non-summer rate depends on your average electricity usage. You can log in to your ComEd account to get access to your monthly electricity usage over the past twelve months.
The second item is called Transmission Services Charge. These charges usually change on a yearly basis, and they allow the utility to recover associated transmission service costs. From June 2020 through September 2020, the cost of Transmission Services Charge will be 1.305 cents per kWh.
The last item under the Supply section of your electric bill is called Purchased Electricity Adjustment. This price adjustment refers to the difference between the real costs of electricity supplied to ComEd customers and ComEd's Price-to-Compare monthly revenues. The whole point of this charge is to ensure that no ComEd customer pays more or less than the actual cost of purchased electricity. 
Delivery items
The Delivery section of your ComEd bill relates to the delivery charges of electricity from the transmission system to your household. Customer Charge is the first item you will encounter in this section, and it refers to ComEd's way of recovering service connections and customer service costs. Standard Metering Charge is the second item in the Delivery section, and it includes fees for various metering services, including meter reading. The third item is the Distribution Facilities Charge. These charges are meant to cover ComEd's costs of delivering electricity to the customers. IL Electricity Distribution Charge is the last item under the Delivery section, which is a way for ComEd to recover the cost of the Illinois Electricity Distribution Tax.
Taxes and Fees
There are five different taxes and fees that you will have to cover as a part of your electricity bill. The first one is called Environmental Cost Recovery Adjustment, and it includes the cost of various environmental cleanup expenses. Renewable Portfolio Standard is an adjustment mandated by the law that is related to electricity generated through renewable energy sources. In third place, you have the Zero Emission Standard fee, which is also an adjustment mandated by law, related to the benefits of energy sources that do not generate carbon dioxide. Energy Efficiency Programs fees are used for funding energy efficiency portfolio incentives mandated by law. Lastly, there is the self-explanatory State Tax.
Get an extension date on your electric bill with DoNotPay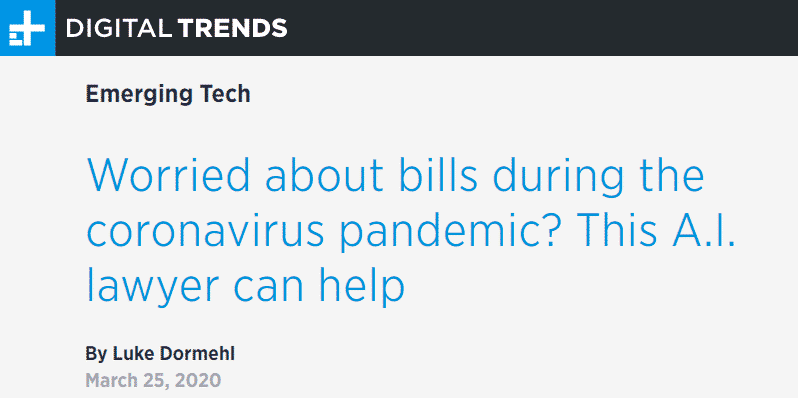 Extension dates are great stress-relievers in times of financial hardship. Here are the most common ways to get an extension date on your electric bills:
Visit your provider in person

Call your provider's customer service

Send an extension date letter to your provider
If you prefer doing things the traditional way, you will probably settle for visiting your provider in person or giving them a call. Note that these two ways are not the most efficient, as you will have to spend a lot of time waiting in queues. 
Sending an extension date letter to your provider is the way to go, and we can help you do it quickly and easily. You will only have to open our app and tell us that you need us to write an extension letter on your behalf. Then, we will ask you to provide us with some personal information. After that, we will get on with the hard work, and you will kick your feet back while we get the job done. 
Our app will take minutes to generate the extension letter that will thoroughly and carefully explain to your provider how an extension date would greatly benefit you. 
We cannot say how long the provider will take to provide you with a response, but on our side, everything will be done in less than 48 hours.     
Government and non-profit organizations that offer help with electric bills
In cases of emergency, utility bill assistance can be received through various government programs and charities across the state of Illinois. Qualified low-income individuals and families are provided with solutions such as grants, energy conservation home improvements, LIHEAP, payment plans, etc. 
Here are the most popular government bill assistance programs to keep an eye out for in Illinois:
| | |
| --- | --- |
| Type of program | Brief overview |
| LIHEAP (Low-Income Help Program) | The main focus of the Low-Income Help Program is to assist low-income households with paying energy bills, especially during winter. Benefits granted by LIHEAP are only a one time deal, and the amount of money you can get depends on your income, household size, family members, etc. Apart from grants, LIHEAP also provides communities with educational and counseling services through which they can learn about ways to lower the costs of home energy expenses. Emergency assistance is also available with LIHEAP, and it is typically provided to families whose utility services have been shut off.  |
| Energy Efficiency Information | In case you are looking to lower your electricity bills through home improvement, the Energy Efficiency Information is the program for you. The Illinois Department of Commerce and Economic Opportunity will provide you with information and technical assistance related to lowering your energy consumption through improved insulation, air sealing, etc.  |
| Energy Assistance Programs and Grants | The Illinois Department of Healthcare and Family Service created a Summer Cooling program that launches in July. Over $10 million is distributed each year through LIHEAP to help struggling, low-income families pay their utility bills. The main idea behind this program was to aid families in keeping their air conditioners and fans running during summertime.  |
| Home Energy Assistance Program | HEAP is a program that helps eligible low-income households pay their bills. During the application process, the elderly and the disabled will be assisted first, though anyone who is financially struggling can apply for HEAP's aid. Eligible individuals can receive one regular HEAP benefit per year, alongside emergency HEAP benefits in times of crisis. HEAP bases eligibility and benefits on your income, primary heating source, household size, and household members who are disabled, under six or above sixty. |
Charities and non-government organizations 
Non-government organizations and charities across Illinois do an amazing job of providing struggling individuals and families with financial assistance for paying utility bills. You can get help with your electric bill from:
Program
Brief overview

Community Action Agencies

Community Action Agencies have more than 1,100 offices across the United States. They strive to help families fight through hardship and exit poverty. Government grants typically fund CAA's programs. If you apply for CAA's program, you will be assigned a case manager that will introduce you to various financial assistance options. Next time you find yourself in need of short-term assistance, give CAA a call or visit them in person, as there is a good chance that they will provide you with direct financial assistance. In case they have no funds left, they will give you a referral. 

Mid-American Energy Company

Mid-American Energy's I CARE program is another great way to get assistance with your utility bills. Funds are collected through donations from the company, businesses, and individuals located in Illinois. This program is described as a Neighbor-to-Neighbor type of service, as all collected funds stay local. Donations cannot be provided to residents of another state. It is worth mentioning that I CARE usually provides short-term financial assistance. You will not be able to apply for months on end. In case you do, Mid-American will refer you to other programs such as LIHEAP. When applying for I CARE's help, you will have to show proof of your current crisis and explain what has caused it.

ComEd

ComEd offers a ton of different utility bill assistance programs. 

Fresh start

is an arrearage assistance program that helps people cover their older, unpaid bills. Qualifying customers are the ones who keep on paying their utility bills in time but have some leftover debt. The company grants the customers up to $150 credit per month to cover their overdue balances.

The Summer Assistance Program

targets LIHEAP participants whose household incomes are up to 200% of the poverty level. These people are granted a one-time $30 credit for covering utility bills.

The ComEd Residential Hardship Fund

provides qualified customers with grants of up to $1000. These grants are given in situations of urgency such as job loss, medical emergency, senior in-home care, etc. Disabled residents and grandparents raising grandchildren also qualify for the ComEd Residential Hardship Fund.

Illinois Power (Ameren)

Warm Neighbors Cool Friends

provides struggling families with financial assistance for paying utility bills. Through this program, which is fully donation-based, you can get access to short-term financial assistance. The main idea behind Warm Neighbors Cool Friends was to help families fill the gap while waiting for long-term assistance through other financial aid programs. Because this program is donation-based, funds are often limited and temporary.   
Paying your electric bill with a credit card
Paying your electric bill with a credit card is certainly a viable option if you approach it smartly. The first thing you should take into account is the amount that you owe. Generally, you should use your credit card for covering smaller amounts to avoid damaging your credit score.
Make sure to pay off the remaining balance on your credit card before you start using it for utility bills. Starting with zero balance is a great way to avoid paying additional interest, as you get to take advantage of the card's grace period. Skipping this step will make your monthly bills increase because finance charges will get added to your balance. 
Another thing to consider is to use a single credit card for covering your utility bills. Choose a card with the highest credit limit as well as one that can earn you significant rewards. Using multiple cards for paying bills makes it hard to manage and track all the charges.
Get a loan to pay off your electric bill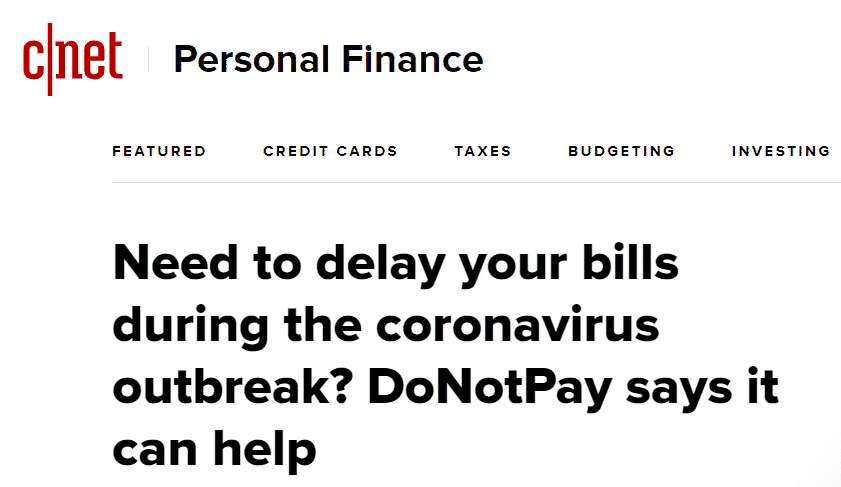 Loans can be a great way to pay off your electric bills because they usually come with lower interest rates than credit cards. On average, Americans with excellent credit scores pay interest rates of 10.3% to 12.5% for personal loans. Credit card interest rates hover around 16%. In short, lower interest rates lead to lower monthly installment, and that is exactly what you need. 
Keep in mind that getting a loan can also be a bad idea if your credit score is not good. Damaging your score even further can lead to all sorts of problems, including getting turned down for a job, or getting your apartment rental application rejected. 
Get a waiver on late fees with DoNotPay
Sometimes, when we are facing times of hardship, getting a simple waiver on late fees can make a world of difference. Though we have touched upon ComEd's grants and financial assistance programs that can help you cover overdue bills, you can ask for a waiver on late fees in a few different ways:
Send a letter to your provider

Call your provider 

Visit your provider in person

Consult a financial advisor
If you prefer getting things done over the phone, our app can help you jump phone queues and save you a whole bunch of time. 
The best way to approach this issue is to write a waiver request letter to your provider by using our app. DoNotPay's robot lawyer can generate a personal waiver letter within minutes and sort out the matter on your behalf. We will inform your provider about your current financial hardships and the reasons for your inability to cover your due fees. 
All we will ask you to do is provide us with some basic personal information to include in the letter.
DoNotPay changed the landscape
We have put so much time and effort into creating the world's ultimate digital assistant. Putting you first is our top priority! With the help of our various services, you will stress less and get more things done with almost no effort. Here are all the things DoNotPay can assist you with:
Fighting speeding tickets

Disputing traffic tickets