All About The Hearthstone Terms of Service
Analyzing Hearthstone's terms of service on your own is not as simple as it may seem. A recent study reported that a whopping 97% of people aged 18-34 agree to conditions without even reading them.
This high rate does not come as a surprise considering the fact that an average consumer needs at least 76 days to read all privacy policies and terms of service.
Our busy schedules do not allow us to spend all this time reading and analyzing companies' TOS; thus, we end up quickly agreeing to these TOS without a proper analysis, an action that could cost us our privacy and freedom.
Fortunately, DoNotPay's product Analyze TOS can help analyze Hearthstone's terms of service and seek monetary compensation in case it violates the privacy and data laws by collecting and sharing your personal data without your consent.
Hearthstone Terms of Service
Hearthstone is a fun and free online card game created and published by Blizzard entertainment. It tops other digital card games in popularity, thanks to its astonishing artwork and expansive card pool that provides variety to players.
Before using or installing Blizzard's online gaming platforms, a gamer should read and understand their terms of service.
These TOS are crucial as they inform you of what you're agreeing to. Usually, businesses hide some terms in these documents, which could cost you serious issues in the future if you don't read them.
Some of the Hearthstone terms of service include:
A user may only play Hearthstone after adding a game license to their account, which may need an authorization code generated by Blizzard.
A user has agreed to pay all fees and applicable taxes incurred by them or anyone using their Account.
A user may not transfer their rights and obligations to use the platform.
These terms of service were last revised on June 1, 2021.
What Information Does Hearthstone Collect from Me?
Hearthstone collects information from its users in the following ways:
Information provided by the gamer: This includes the user's name, home address, phone number, and/or email address. In some cases, you may provide a copy of a document or government-issued ID for verification.
Information generated from the user while playing: A player can use the speech to text feature in voice chat. These communications may be used for transcription of speech to text, including for accessibility purposes.
Information derived from external sources: For instance, if you log in to a site or app using Facebook Connect, you may be asked to share information from your Facebook with Hearthstone.
How to analyze Hearthstone Terms of Service on Your Own
Reading and understanding Hearthstone terms of service goes a long way in promoting diligent usage of the internet. If you want to analyze Hearthstone's TOS on your own, these are the key clauses to look out for:
Whether Hearthstone will share your information with an affiliate or a third party
Your ability to withdraw from the agreement when you need to
Your right to sue Hearthstone and how agreeing affects it
If there are any mentions of waivers or releases of rights or information.
A personal analysis of Hearthstone's terms of service may be possible but is equally tiring, complex, and time-consuming.
Luckily, there is an alternative solution that's easy and efficient: DoNotPay's product Analyze TOS.
Analyze Hearthstone Terms of Service Using DoNotPay
Analyzing Hearthstone terms of service on your own is not a walk in the path. DoNotPay understands this and has formulated Hearthstone's terms of service product page to do all the hard work for you.
If you want to analyze terms of service but don't know where to start, DoNotPay has you covered in 5 easy steps:
1. Go to the Analyze Terms and Services product on DoNotPay.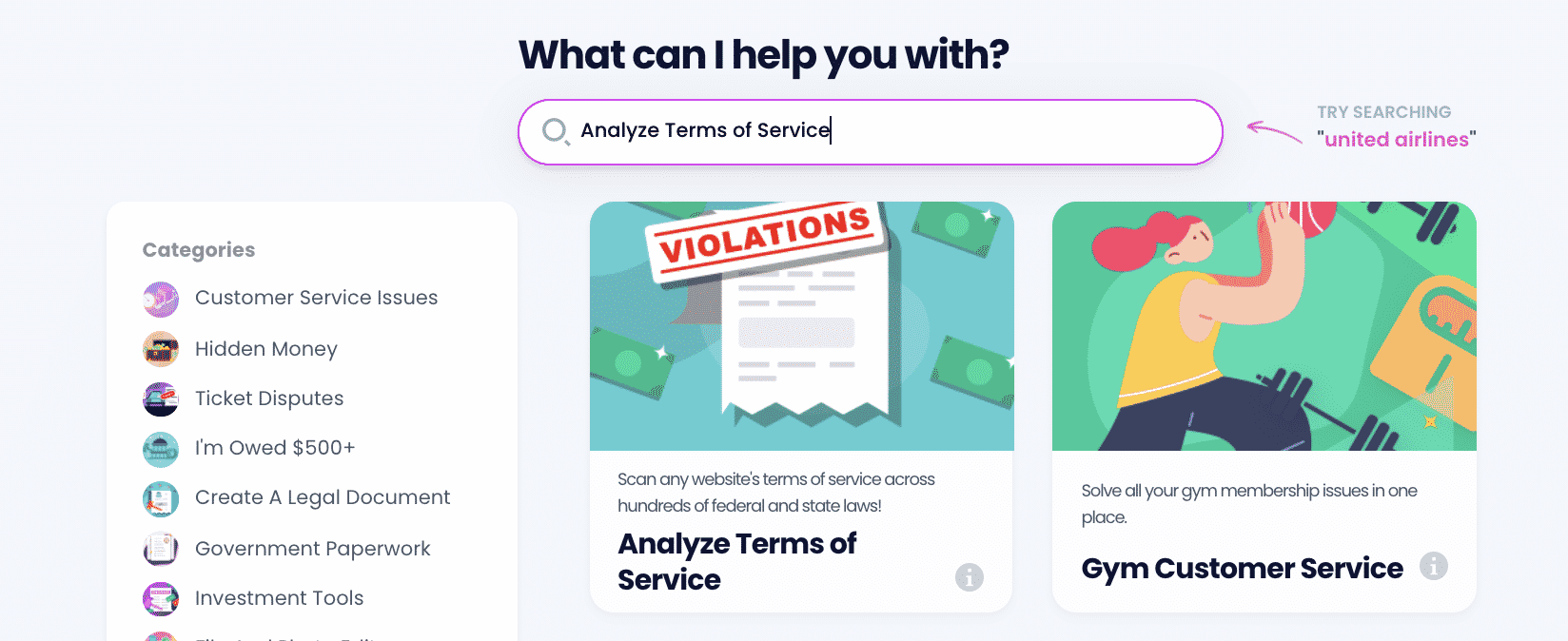 2. Enter the website domain you would like to scan.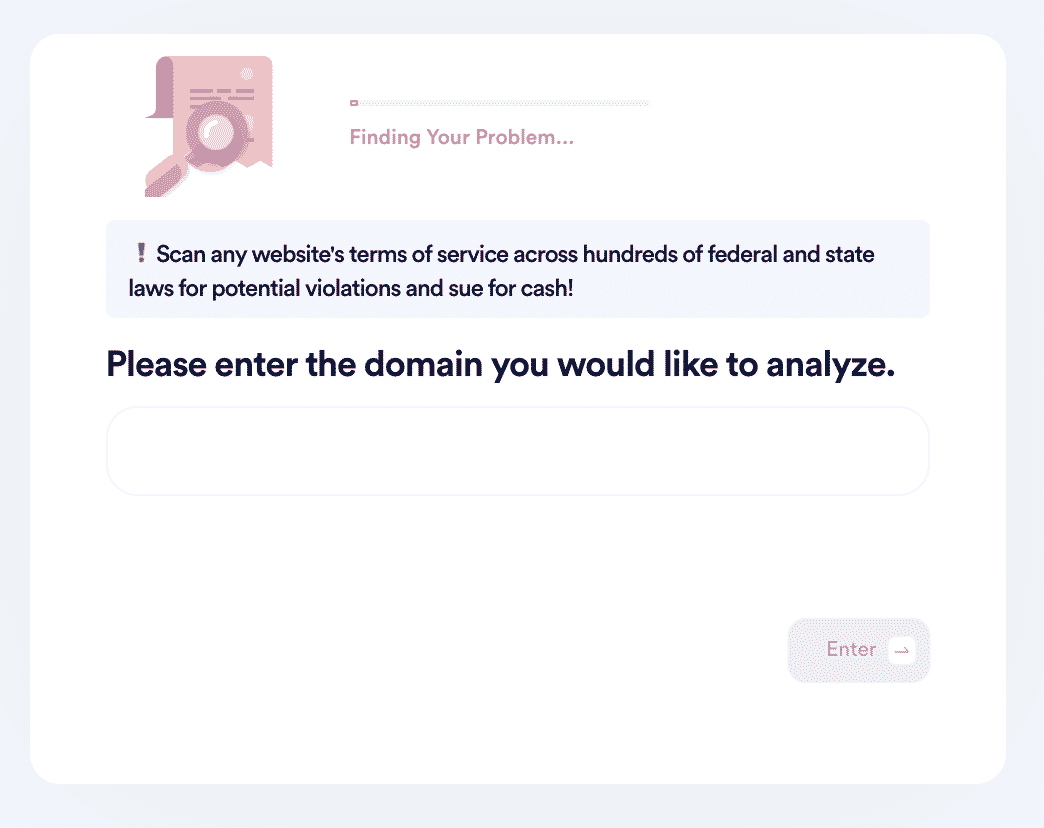 3. Wait for DoNotPay to identify any legal violations on the website (it should only take a few seconds!) If there are violations, proceed to drafting a demand letter.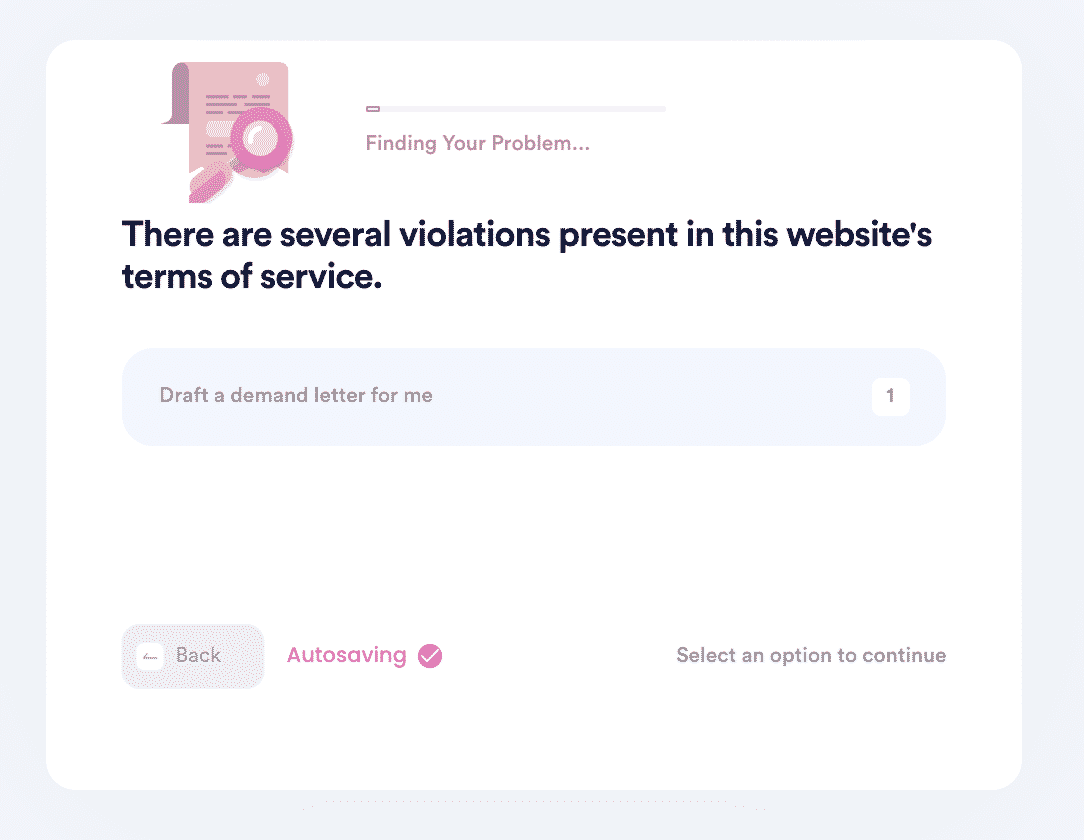 4. Enter how much you want to receive in compensation and the company name.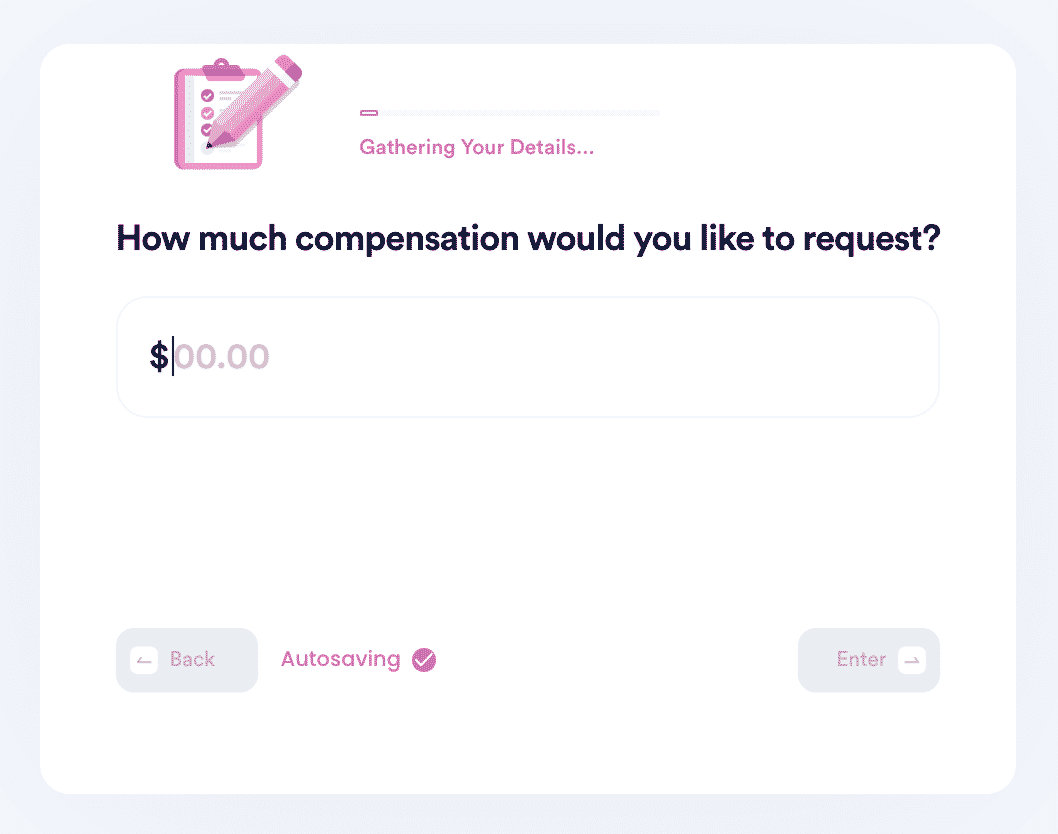 5. Enter your contact information so the company can contact you.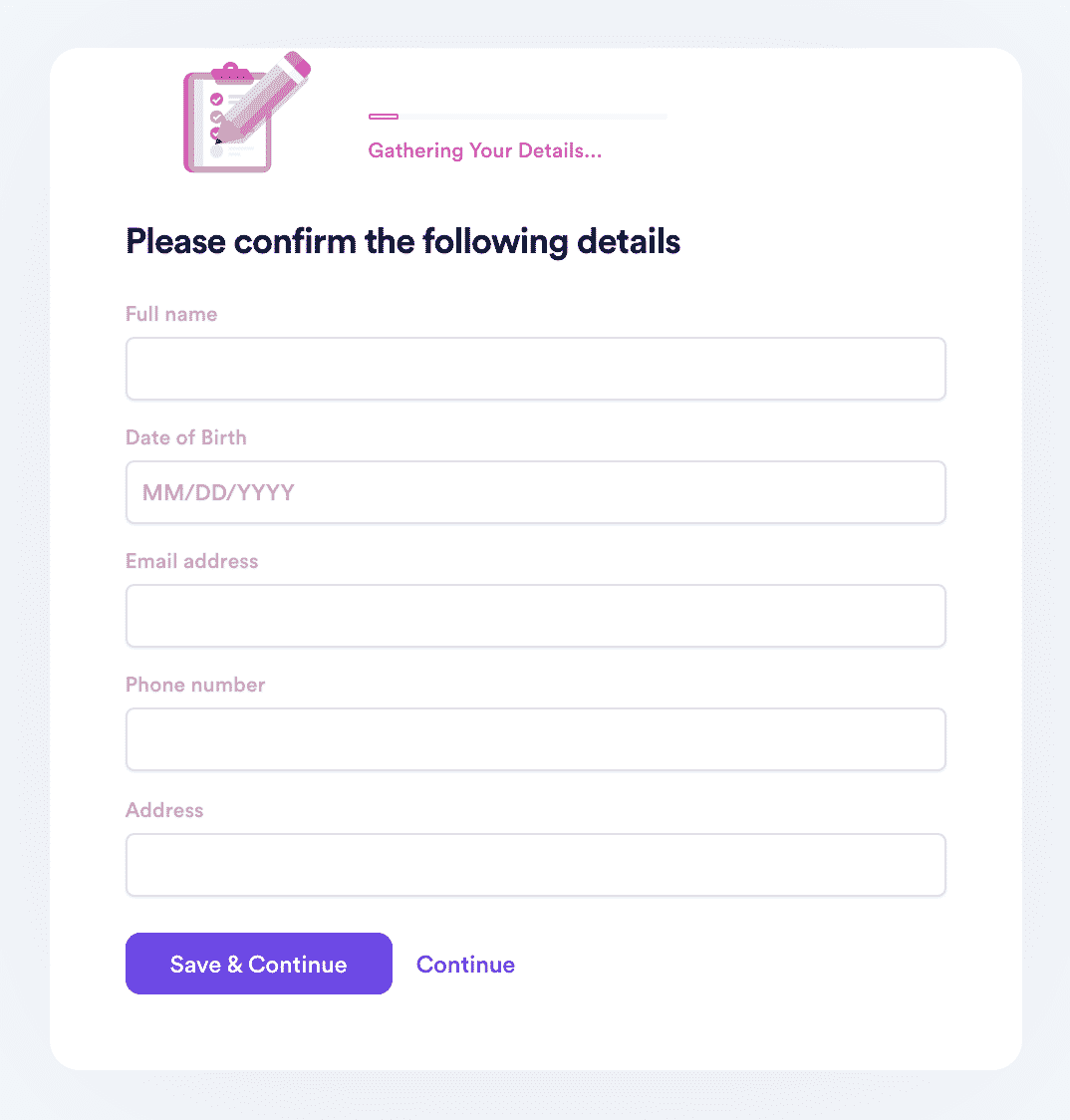 DoNotPay will generate a demand letter on your behalf with every legal violation we identified that you can send to the company.
You can also analyze any company's terms of service for violations and potential compensation with DoNotPay:
How Can You Sue Analyze Hearthstone For Violating Terms Of Service? 
In case Hearthstone refuses to comply with your demand for compensation, you can escalate the matter to Small Claims Court using our Sue Now product.
Go to our small claims product page today to learn how to generate demand letters and escalate your case to small claims court.
Why Use DoNotPay to Analyze Hearthstone Terms of Service
DoNotPay is your go-to solution if you need help with analyzing any company's terms of service. Apart from saving you the hustle of reading pages and pages of TOS, DoNotPay is:
Fast: You don't need to spend 76 days reading Hearthstone terms of service
Easy: No more scheming through the fine details of terms of service to get the hidden messages
Victorious: We will make sure we extensively analyze the service terms and request compensation in case data laws are violated.
Analyzing Hearthstone terms of service on your own can be challenging, but DoNotPay can help you do so quickly and efficiently. Visit our Analyze TOS product page today to learn more.