How to Easily Pay Your Hayward Water Bill
Paying your bills isn't always the simplest process. It's unfortunately not uncommon to face some challenges when paying your .
Some of the common issues that people face include getting stuck on hold on the phone when attempting to pay your bill, your mailed check not making it to your utility provider, the online website portal not working, or forgetting your username or password and getting locked out.
Thankfully, there is a solution to all your billing needs. DoNotPay has an easy-to-use bill-paying solution that will save you plenty of time and effort.
How Do I Pay My Recurring Hayward Water Bills?
Paying your can be done in six ways. If your water is close to being shut off, call the office to avoid this happening.
Pay Bills by Phone
Call 1-855-385-9416 with your account and customer numbers. Be prepared for a wait if the phone operators are seeing a lot of calls.
You can pay via a Visa or MasterCard, but a $3.95 convenience fee will apply.
Repeat each time a bill is due.
Pay Bills by Mail
Your bill will come with an additional envelope for you to mail your check and bill stub in.
Fill out your check with the proper amount due and fill out the bill stub.
If you are missing the bill stub for some reason, mail your check to:
P.O. Box 6004
Hayward, CA 94540
4. Take it directly to the post office or a post office box to get it out as soon as possible.
Pay Bills Online
On your bill, you will see an account number.
Use the account number to set up an online account.
A $3.95 convenience fee applies to all transactions.
Pay Bills via Checking Account
Fill out this form.
Mail the form in with a voided check.
This will set up automatic payments through your checking account.
Pay Bills in Person During Business Hours
Come to the Revenue Division of City Hall 8 am - 6 pm, Monday through Thursday or 8 am until noon on Friday.
The address is:
777 B Street
Hayward, CA 94540
Pay Bills in Person After Business Hours
Go to City Hall and find the night dropbox on the front east side of the building facing Watkins Street.
Place an envelope with your check and bill stub in the night dropbox.
Payments will go through the next workday.
While there are various ways to pay your Hayward water bill, each comes with its own potential issues. For instance, your check could get lost in the mail, or you could end up waiting hours to pay by phone. You could also have issues remembering your login information to pay online, which means you have to take even more time to reset it. Finally, going to the building means taking extra time out of your day to go down there.
How Do I Lower Hayward Water Bills?
Here are several methods to lower your Hayward water bills:
See if signing up for autopay gives you a discount.
Use DoNotPay to set up recurring payments to avoid paying late fees.
Call the utility company and try to negotiate a lower price.
How Can I Keep Track of My Automatic Payments?
Set up recurring payments through DoNotPay, and then you don't have to worry about it. We will handle any issues that come up. This means you don't have to worry about issues like forgetting your password or long wait times on the phone.
If you want to set up recurring check payments but don't know where to start, DoNotPay has you covered in 6 easy steps:
1. Go to the Bill Pay product on DoNotPay.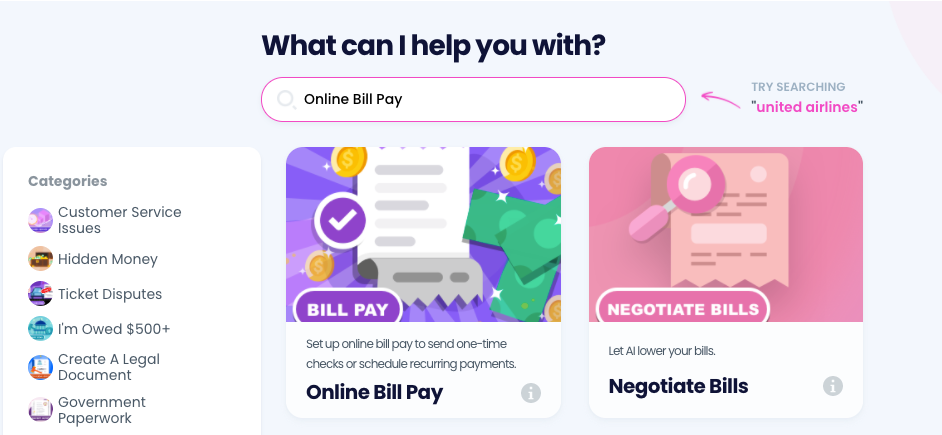 2. Connect a bank account if you haven't already.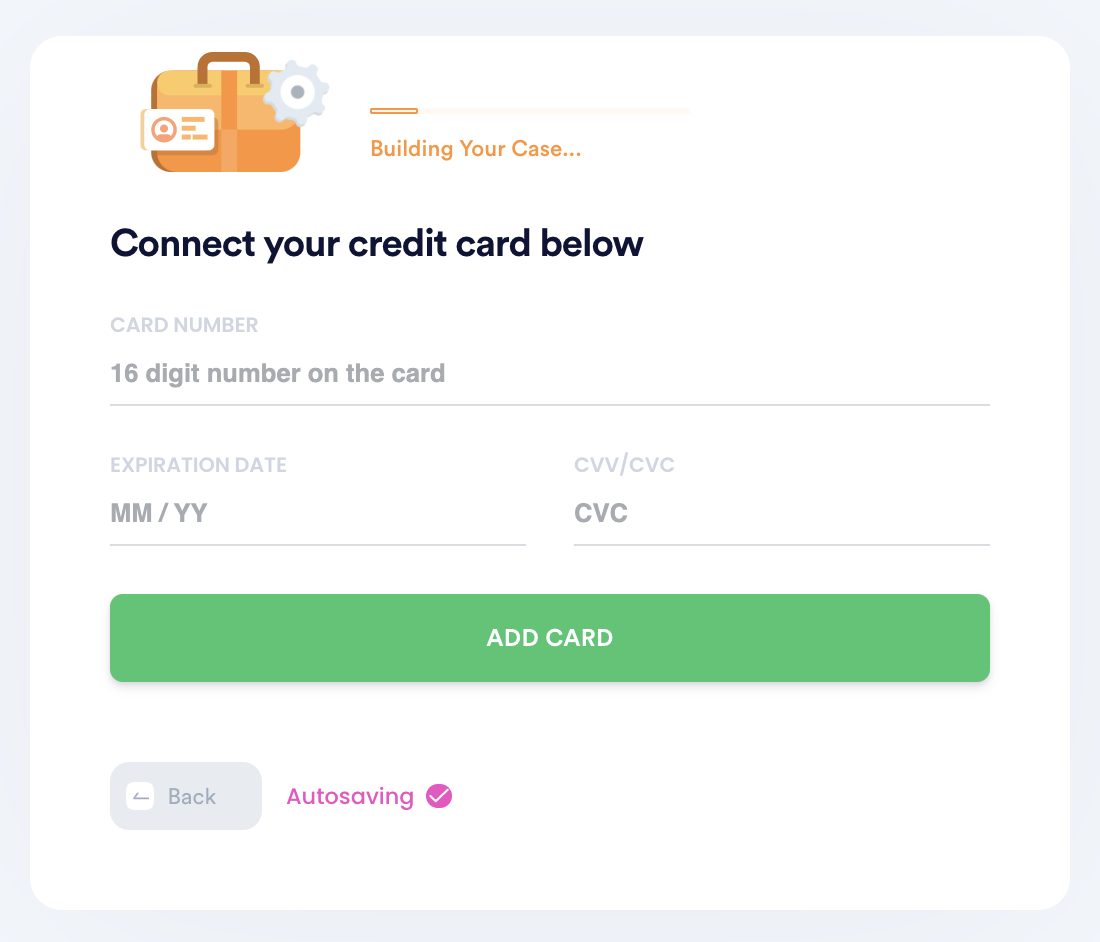 3. Schedule recurring or one-time payments by entering the person you want to address the check to, the payment amount, and their mailing address.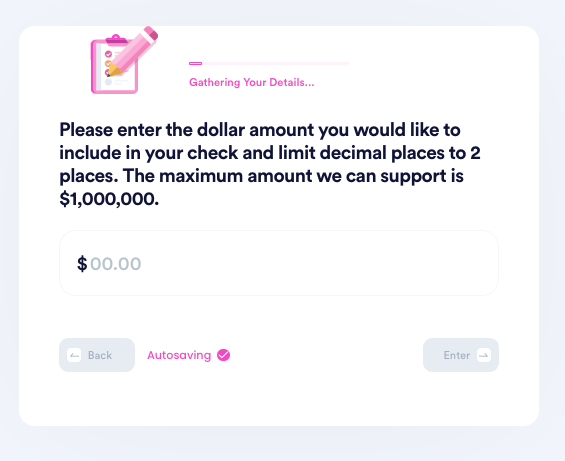 4. Customize the payment with a PDF attachment, image, and memo.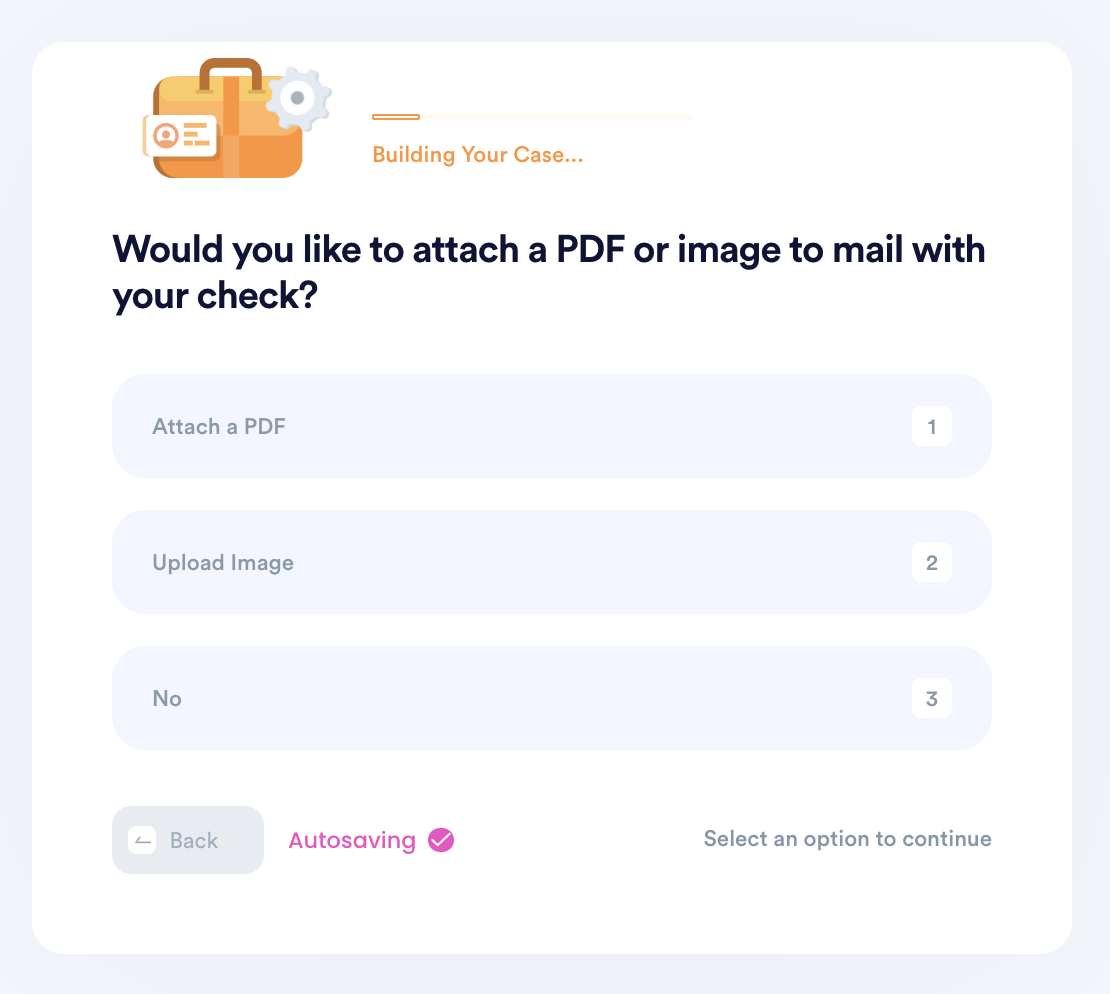 5. Enter your contact information, including email, address, and phone number.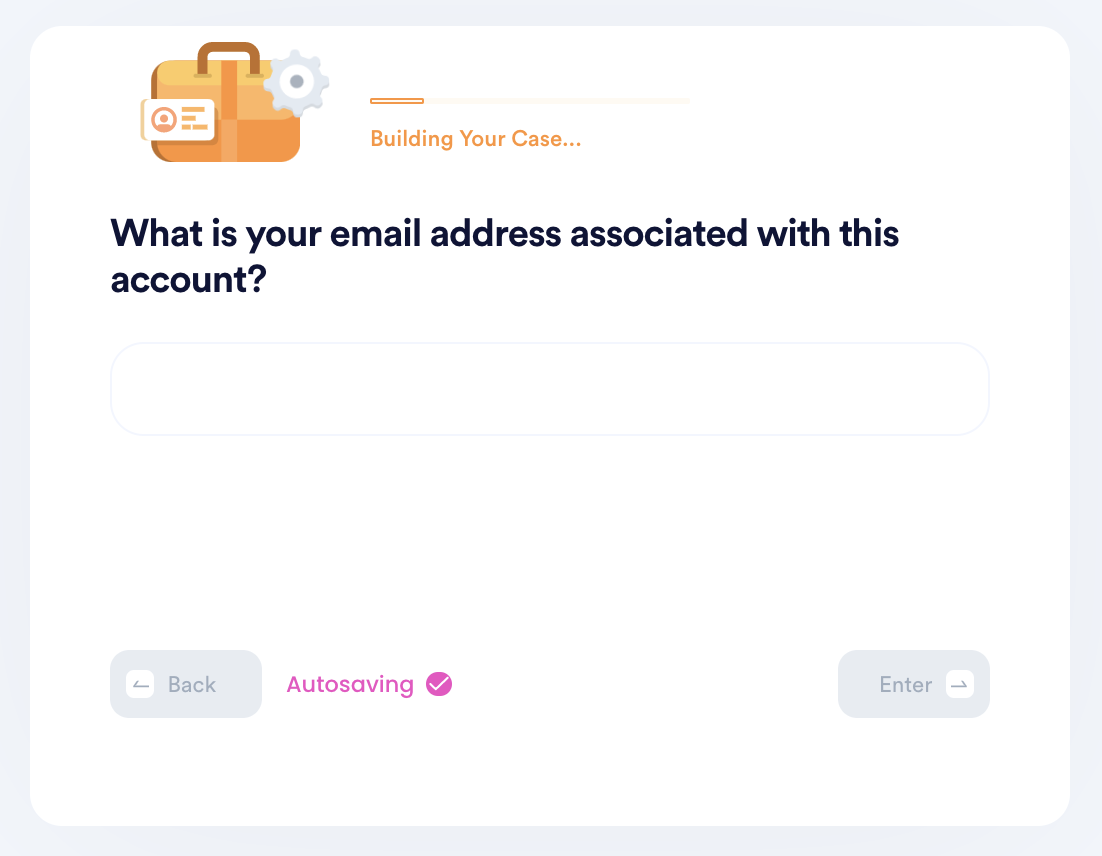 6. Submit your task! DoNotPay will mail the check on your behalf, and make sure it gets sent each recurring period if you set up recurring payments. You can always return to the product to delete or add new payments.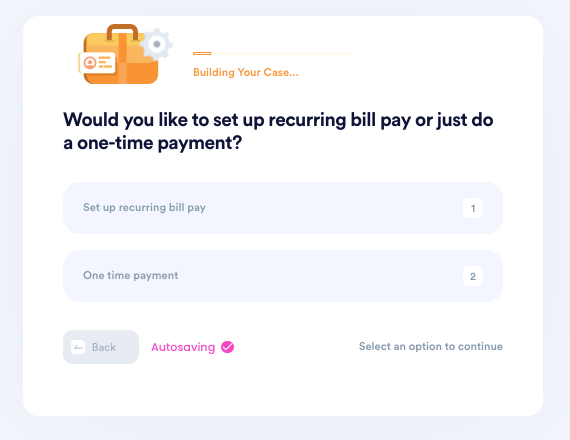 Why Use DoNotPay to Solve Your Hayward Water Bill Issues
Using DoNotPay for your billing needs is a simple choice. Here are three reasons you should use the program:
| | |
| --- | --- |
| Fast | You only need to set up your account, and then you're done. |
| Easy | The setup process is extremely simple. |
| Successful | You can count on DoNotPay to get all your bills handled. |
DoNotPay Works Across All Companies/Entities/Groups With the Click of a Button
DoNotPay is able to handle a lot of other financial tasks outside of utility bills. Here are some examples.
Childcare payments
Rent payments
Insurance
What Else Can DoNotPay Do?
Here are some additional examples of all the things DoNotPay can do.
Handle any chargeback or refunds
Make appeals against parking tickets
Solve credit cards problems you have
Find money that is unclaimed
Cancel any subscriptions or services
Reach out to DoNotPay to see how we can help!