File a Havering Penalty Charge Notice Appeal Easily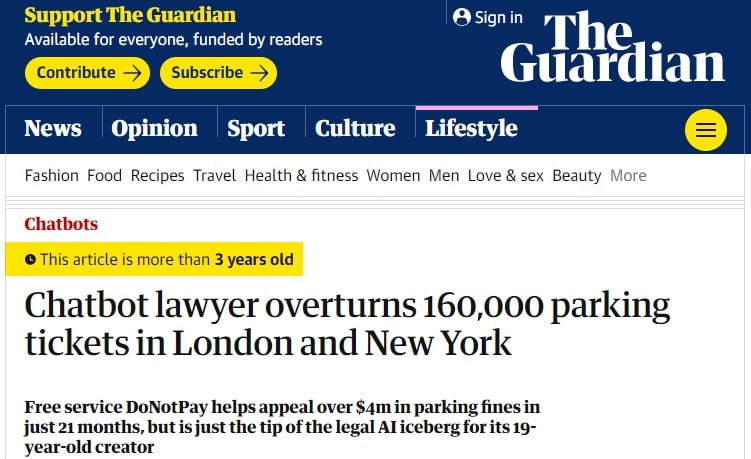 Comprising 54 councillors and 18 wards, the Havering London Borough Council oversees a number of municipal functions, including housing, social services, waste disposal, and traffic tickets. If you have received a Havering penalty charge notice, an appeal is the only way to avoid paying. Fortunately, DoNotPay can show you how to challenge a Havering PCN.
A Havering PCN Can Cost a Small Fortune
In October 2018, the Romford Reporter published the news that the Havering Council was preparing to raise the price of a parking ticket from £110 to £130 throughout the borough. This uptick in ticket fees affects everyone who violates parking codes or commits a moving contravention within every ward and district overseen by the council.
The Havering council explained that the price hike was enacted to discourage illegal parking and free up kerb space. If you find yourself stuck with a parking ticket, the best way to get out of it is to file a challenge by way of a Havering penalty charge notice appeal.
Parking Violations and Moving Contraventions
There are a number of reasons a motorist can be given a PCN in Havering and required to pay. Some infractions are considered higher than others, and each violation comes with its own code. Here are a few examples as provided by Parking and Traffic Regulations Outside London (PATROL):
High-Level Contraventions

Code 99 Stopped on a pedestrian crossing and/or crossing area marked by zig zags
Code 92 Parked causing an obstruction
Code 91 Parked in a car park or area not designated for that class of vehicle
Code 89 Vehicle parked exceeds maximum weight and/or height permitted in the area
Code 87 Parked in a disabled person's parking place without a valid badge
Code 85 Parked in a permit bay without clearly displaying a valid permit
Code 81 Parked in a restricted area in a car park
Code 70 Parked in a loading area during restricted hours without reasonable excuse
Code 61 A heavy commercial vehicle wholly or partly parked on a footway
Code 56 Parked in contravention of a commercial vehicle waiting restriction
Code 48 Stopped in a restricted area outside a school
Code 45 Parked on a taxi rank

Low-Level Contraventions

Code 96 Parked with engine running where prohibited
Code 93 Parked in car park when closed
Code 90 Re-parked in the same car park within one hour after leaving
Code 86 Not parked correctly within the markings of a bay or space
Code 84 Parked with payment made to extend the stay beyond the initial time
Code 82 Parked after the expiry of paid for time
Code 71 Parked in an EV charging place during restricted hours without charging
Code 63 Parked with engine running where prohibited
Code 43 Stopped on a cycle docking station parking place
Code 35 Parked in a disc parking place without clearly displaying a valid disc
Code 24 Not parked correctly within the markings of the bay or space
Moving contraventions such as driving in a dedicated bus lane, stopping in a yellow box, or failing to heed a "no right turn" sign can also net you a hefty ticket and a Havering penalty charge.
What to Do If You Get a Havering Penalty Charge Notice
If you are certain that you deserved the penalty charge, you may as well go ahead and pay it. As long as you can provide the ten-digit PCN reference number, you may pay the ticket online. If you cannot pay all at once, you can request to pay in instalments. Alternatively, you can call 0300 456 0630 to use the automated payment line.
How to Appeal a Havering Penalty Charge Notice
There are 10 different grounds for appealing a penalty charge notice in Havering:
G1 - The alleged contravention did not occur
G2 - The ticketed vehicle was not owned at the time of the infraction
G3 - The ticketed vehicle was parked without the consent of the owner
G4 - The ticketed vehicle was hired at the time of the traffic or parking violation
G5 - The penalty charge exceeds the legal applicable limit
G6 - Procedural impropriety on the part of the parking or traffic enforcement authority
G7 - The alleged contravened in relation to the vehicle concerned is invalid
G8 - The PCN was served by post in lieu of fixing it to the vehicle or handing it to the owner
G9 - The penalty charge was previously paid
G10 - Other information that the motorist / vehicle owner wants considered by the council
If you are sure that one of the above grounds for appeal applies to you, you can make an appeal against the PCN online. If your appeal is accepted, the penalty charge will be cancelled.
A Much Simpler Way to Appeal a Havering Penalty Charge Notice
Enacting a formal challenge on your own can be difficult. That's why DoNotPay is here to help you appeal a PCN in Havering.
Here's how it works:
Log-in to DoNotPay and go to the Ticket Disputes category. Select the Parking Ticket product.

 

Upload a photo of your citation.

 

Provide us with some details on why you believe the citation issued is a mistake.

 

That's it! You'll receive an appeal letter that contains the best argument to win your case.

 
Believe it or not, that's all there is to it! With a DoNotPay robot-written letter, you will be able to present your best challenge to the parking or moving violation ticket and associated fines.
DoNotPay Helps on Both Sides of the Pond
DoNotPay can dispute PCNs and parking tickets both in the UK and in the US. Get help in appealing PCNs/parking tickets in the following and more:
No matter what sort of civil issue you need to deal with, DoNotPay can simplify the process. If you need us to appeal a Havering penalty charge notice, we can do that today. If there are any other issues with which you require assistance, contact us and let us know.