Submit a Haringey PCN Appeal in 4 Simple Steps

If you've recently received a penalty charge notice, you might be stressed out as you determine how best to proceed. Should you pay the fine and take a financial hit or should you submit a Haringey PCN appeal and plead your case as to why you think the PCN is unfair? Whatever you decide to do, DoNotPay can help. DoNotPay is the simple solution for handling penalty charge notices, saving you a great deal of time and possibly even money.
Read on to learn everything you need to know about submitting a Haringey PCN appeal. Our easy guide will take the fear out of fighting a parking ticket and help you understand how best to proceed.
What to Know About Receiving a PCN
Getting a PCN isn't the end of the world. In Haringey, there are a few reasons why you might have received a penalty charge notice. Some of these reasons include:
Breaking a traffic rule, such as parking in a reserved space or driving in a bus lane.
Committing a traffic violation.
Breaking a parking ordinance.
Getting a PCN isn't considered to be a serious offense, but there is a fine associated with receiving one–a fine that you will need to pay unless you plan to challenge it.
How to Pay for a PCN
If you want to pay your PCN, it's fairly easy to do so. Haringey Council makes it easy to view and pay your PCN online, with just a few simple steps. Here are a few other things to know about paying a PCN:
You can receive a 50% discount if you pay your PCN within 14 business days of the "date of service" that is printed on your PCN.
If you don't pay the fine within the 14-day timeframe, you would owe the full amount, unless you decide to challenge it.
| | |
| --- | --- |
| Payment Methods | Details |
| Online | Go to Haringey Taranto Portal. Make sure to have the number of the PCN on hand. Enter that number, along with your car registration information. You will then be presented with a screen where you can input your financial information and complete the payment of the PCN. |
| Phone | You can pay by credit or debit card at any time via 0300 4560520. |
| In-Person | Pay with cash at the car pound located at Unit 1, 1 Waltham Park Way, Walthamstow, London, E17 5DU. |
Appeal a Haringey PCN on Your Own
Of course, if you want to appeal your Haringey PCN, you will need to follow a different process. Here's how you can dispute a Haringey PCN on your own:
1. Gather the documents you need.
To challenge a PCN, you will need the number on the PCN that you were issued, your email address, and any applicable evidence that you have to support your claim. From the time that you receive the PCN, you have 28 days to send an informal representation.
2. Send an informal representation.
If the informal representation that you send is received within 14 days of the original issue date of the PCN, you will be given the option to pay a discounted fine. If the informal representation is unsuccessful, you can then move on to formal representations, where you would plead your case to the Haringey Council.
If they don't rule in your favour, you can always issue another appeal.
3. Wait for the response.
Ultimately, you have options when it comes to disputing a Haringey PCN. Still, it can be a very stressful and lengthy process, especially if you end up having to submit an appeal after a representation.
If you want some help navigating the tricky waters of penalty charge notice disputes, turn to DoNotPay. Our easy system makes it simple to generate an appeal letter that gives you the best chance at winning your case - saving you time and money.
Using DoNotPay to Dispute a Haringey PCN
Do you want to do a Haringey PCN appeal but not waste hours trying to figure out the process? DoNotPay can help you fight your parking ticket with ease.
Log-in to DoNotPay and go to the Ticket Disputes category. Select the Parking Ticket product.

 

Upload a photo of your citation.

 

Provide us with some details on why you believe the citation issued is a mistake.

 

That's it! You'll receive an appeal letter that contains the best argument to win your case.

 
That's all there is to it! You can use the carefully crafted appeal letter that is generated through DoNotPay to serve as your argument when you challenge your Haringey parking ticket.
Get Your PCN Questions Answered With DoNotPay's Help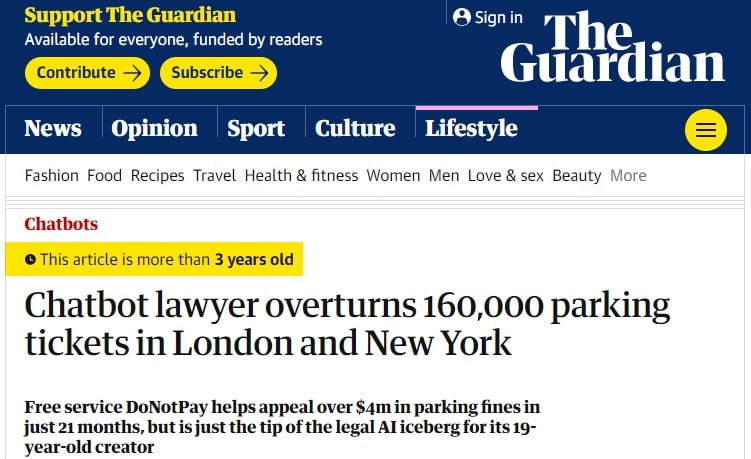 Have PCN-related questions? DoNotPay has you covered. Check out the following links:
DoNotPay can do more for you. Sign up today.