Dealing With the Dark Side of Technology—
Harassing Communications
Out of 5,305,730 respondents in the National Crime Victimization Survey, which resulted in the Report on Stalking Victims in the United States, 63.5% reported that they were victims of harassing phone calls and text messages. A different survey administered by the Pew Research Center found that four-in-ten Americans have been subjected to harassing behavior online, including sexual harassment.
We do give up a part of our privacy when interacting with others. That part is significantly larger when the interaction is happening online. The exponential growth of harassment through any channel of communication is not supposed to become a "new normal."
What Constitutes
Harassing Communications
?
Harassing communications can include:
Using email, social media, or any other form of electronic communication to harass or cause alarm to another person

Making unsolicited phone calls

Sending unwanted letters or leaving notes containing rude or explicit language
The targets of these forms of harassment can experience profound real-world consequences. One Reddit user described how an old online acquaintance reappeared after a year to send harassing content via emails, text messages, and even the Reddit platform.
This interaction began online and stayed there. The original poster (OP) was worried about her safety since the harasser knew where she lived. 
Another example is a user that started receiving tons of emails and spam calls. She learned quickly that her address is listed in a Craigslist ad for a free Xbox. The OP is worried that someone has her email, phone number, and address and is using it to mess with her.
Digital and phone harassment are not reserved only for strangers. Another poster is tormented by her ex-boyfriend. He calls her and texts her relentlessly. He has even contacted her friends, family, and people she barely knows. Every time she blocks him on social media, he creates another account. 
The specific thing about this case is that he doesn't threaten her. He threatens to hurt himself and send her the video of the act. 
These cases are examples of different, but intertwining types of harassing communications. 
When it comes to digital communication, it's not always simple to recognize when someone is harassing you. 
One individual incident doesn't usually constitute harassment. Repeated contact is a sign of cyberstalking or online harassment. Some of the common examples are:
Harassing phone calls

—repeated phone calls that include rude, inappropriate, or offensive language

Email harassment

—multiple emails written to alarm or offend the recipient

Social media harassment—comments of offensive nature to target's social media channels
Actions to Take to Prevent and Stop
Harassing Communications
The Internet can be a scary place—even more so if there is someone out there trying to jeopardize your sense of safety. Social media stalking, harassing phone calls, inappropriate emails, or a bunch of unwanted texts are all widespread tactics of harassing communications. 
Whether you want to increase your security, file a lawsuit, or want the stalker to stop, you can try one of the following options:
Send a

cease and desist letter

Block the harasser

Keep detailed notes on the harassment

Report

cyberstalking and phone harassment to the companies in charge

File for a restraining order

Sue them
Send a Cease and Desist Letter
A cease and desist letter is a document that acts as a formal request that the recipient stop ("cease") and not continue ("desist") harassing behavior. 
This letter should be your first line of defense and protection against the aggressor. 
Use it to make a clear statement that the behavior is unwanted and that you want it to stop.
Block the Harasser
You can block the harasser in several different ways. 
| | |
| --- | --- |
| On Smartphones | Smartphones usually have built-in apps that can block specific numbers. You can also download a third-party app for blocking spam calls and texts |
| Through Your Service Provider | You can contact your service provider and ask them to block a specific number. They might offer some other call blocking options |
| On Social Media | Each social platform offers an option to block another user. The person you block won't know you did that. They will not be able to see your profile anymore or any of the content connected to it |
Keep Detailed Notes of the Harassment
Make sure to take screenshots of every exchange happening online. You should have hard copies of everything as well. Print out the emails, call logs, and screenshots.
You will need proof if you decide to seek a protection order or file a lawsuit, and having detailed documentation of the harassment will help.
Report Cyberstalking and Phone Harassment to the Tech Companies in Charge
If you are getting a ton of phone calls, consider reporting them to the phone company. Most of them have policies set in place that do not allow users to harass others through it. If they confirm that someone is violating their policy and using it for harassment, they are likely to suspend the perpetrator's account.
It is even easier with social media since each platform has options available for reporting harassment. 
How the company responds to harassment will depend on their community guidelines. If the harassment is prohibited, the company may remove the offensive content and suspend the poster's account. 
File For a Restraining Order
A restraining order is a court order that protects people from violence, stalking, severe harassment, or threats of violence.
This order commands the harasser to stop all the actions related to the harassment, to stop contacting you, and to stay a certain distance away from you.
If the restraining order is violated, the harasser can be arrested and can face criminal charges. 
Sue the Harasser
If you are being harassed, you can file a civil lawsuit for the damages that occurred as a result of the harassment.
Since this is not a criminal case, the perpetrator will not be sentenced. If found guilty, the harasser would be subjected to a monetary fine in favor of the victim.
DoNotPay Will Help You Stop
Harassing Communications
!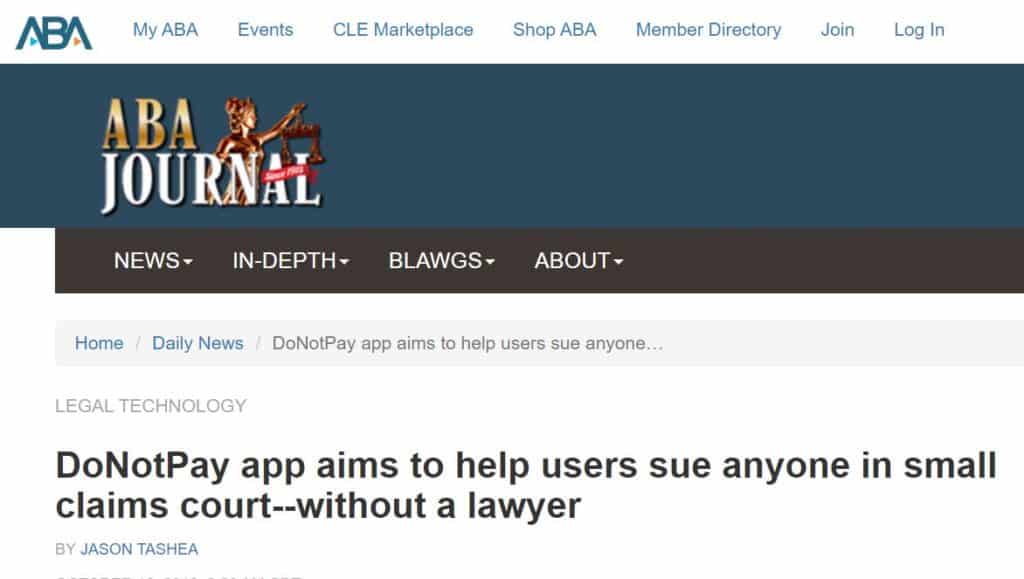 DoNotPay is the first robot lawyer in the world and your pocket virtual assistant. The app will help with any issue related to harassment, including harassing communication via any platform. 
Use the Relationship Protection option to get rid of an aggressor or a stalker. Follow these steps:
Open DoNotPay in your

web browser

Choose the Relationship Protection option

Start a chat with our chatbot and choose Safety and Stalking

Type in the name of the aggressor

Use the cease and desist letter generated by the app
You can send the letter to the harasser demanding an immediate stop to all harassing communications. The letter can also act as court evidence if you decide to file a lawsuit. 
Choose DoNotPay to Manage Other Everyday Tasks

Once you access DoNotPay in the web browser, you will unlock an array of possibilities to deal with any administrative and paperwork-related issue. Whether you have a problem reaching Amazon's customer service or you want to learn more about your airline passenger rights, DoNotPay is here for you. 
Use the app to deal with any of the following:
Disputing traffic tickets

Disputing speeding tickets