Puzzled by Guatemala Tourist Visa Rules? DoNotPay Clarifies All Doubts
Tourists adore Guatemala for its long, idyllic beaches, but the country is so much more than a gorgeous tropical paradise! Explorers of ancient civilization throng to Guatemala to admire the Mayan ruins, and they are never disappointed.
The country may be a sight for sore eyes, but the rules on acquiring a Guatemala tourist visa can be confusing.
DoNotPay's AI-enabled Tourist Visa Guide feature provides some much-needed support with any tourist visa application process. Ditch your worries—sign up today and get ready for that rejuvenating Guatemala trip!
Tourist Visa for Guatemala—What Are the Rules for U.S. Citizens?
As a U.S. citizen, you are eligible to travel to Guatemala without a visa only if:
You have a valid U.S. passport that won't expire within the next six months
The passport has enough blank pages for visa stamps
Your travel intent is tourism or business
The duration of your stay in Guatemala is not more than 90 days per 180-day period
If you think your stay exceeds the 90-day limit, you can either:
Apply for a 90-day extension
Consider applying for a non-immigration Guatemala visa for further stay
You can apply for a visa at any of the 13 Guatemalan embassies and consulates in the U.S.
Currently, Guatemala requires tourists to be vaccinated for COVID-19. The government may also impose other entry and exit restrictions from time to time.
Special Visa Rules Under CA-4 Border Control Agreement
Guatemala is one of the four countries that signed the Central America-4 (CA-4) Border Control Agreement. This agreement allows you to enter Guatemala for 90 days if you have a valid visa for any of these three countries:
El Salvador
Honduras
Nicaragua
These countries reciprocate by allowing visitors with a Guatemalan visa to cross their borders.
While checking your visa validity, you should:
Include the time spent in all the CA-4 countries to calculate your total stay
Keep in mind that the entries made in all member countries will be counted (if your visa has a limited number of entries allowed)
You can apply for another 90-day extension with the local authorities, but this is strictly a one-time request.
If you are banned from entering any of these four countries, you will be denied entry into the entire CA-4 region.
Guatemala CA-4 Visa—Consequences of Overstay
If you exhaust your CA-4 country visa—including any availed extension—you will be fined for each day of overstay. You may also be detained in the country unless you pay off your accumulated penalties.
The government may exempt you from the fines if you overstay because of a sudden travel ban.
Guatemala Tourist Visa Application Form—Documentation Guidelines
Visa applications are heavily scrutinized before processing, so you must ensure your application follows the issuing authority's guidelines.
Guatemala tourist visa application form must be submitted with the correct documentation. This table will help you understand the kind of paperwork required:
Document
Details
Passport

You must submit a copy of your valid passport
The passport must not be torn, stained, or compromised in any other way

Photograph

Guatemala authorities are particular about photograph requirements. You need to submit two recent passport photos that:

Are in color
Represent you with a fully visible face, ears, a neutral facial expression, and without any glasses
Have a white background

Bank statement

You should submit your seal-approved bank statements to prove your financial sufficiency

Employment details

You may have to provide your employment details depending on your travel intent

Travel information
It's necessary to submit these documents to verify your travel information:

Round trip plane tickets
Travel itinerary
Hotel booking or proof of other residential accommodation

Cover letter

It should explain your purpose of visit in clear terms
Any inconsistency in the cover letter information can lead to instant rejection
The embassy or consulate staff may also ask you to submit other documents for the verification process.
Travel Without a Care in the World—Check Your Visa Eligibility With DoNotPay
As of April 2021, eligible U.S. citizens can travel to a whopping 187 countries without a visa. If you have been putting off your travel plans due to the fear of potential visa-related complications, that should change now!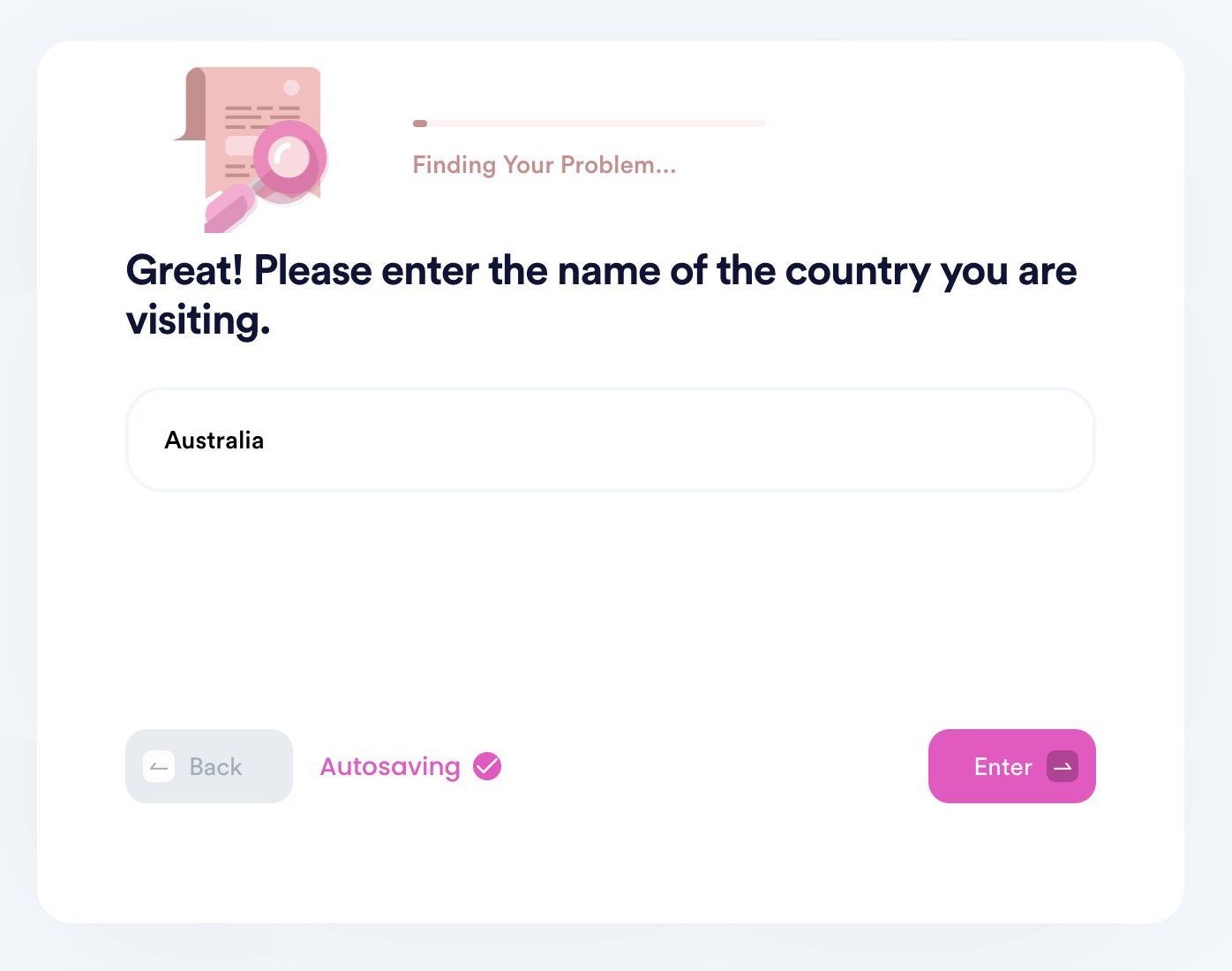 DoNotPay's Tourist Visa Guide tool will instantly tell you if your destination country allows you a visa-free entry. If it turns out you do need a visa to visit your desired travel destination, our app will:
Provide you with a complete list of the documents required
Generate a country-specific visa application guide
Give you a downloadable PDF application form
Enquire an embassy for mailing details in your stead
Direct you toward the authentic government portal (for online applications)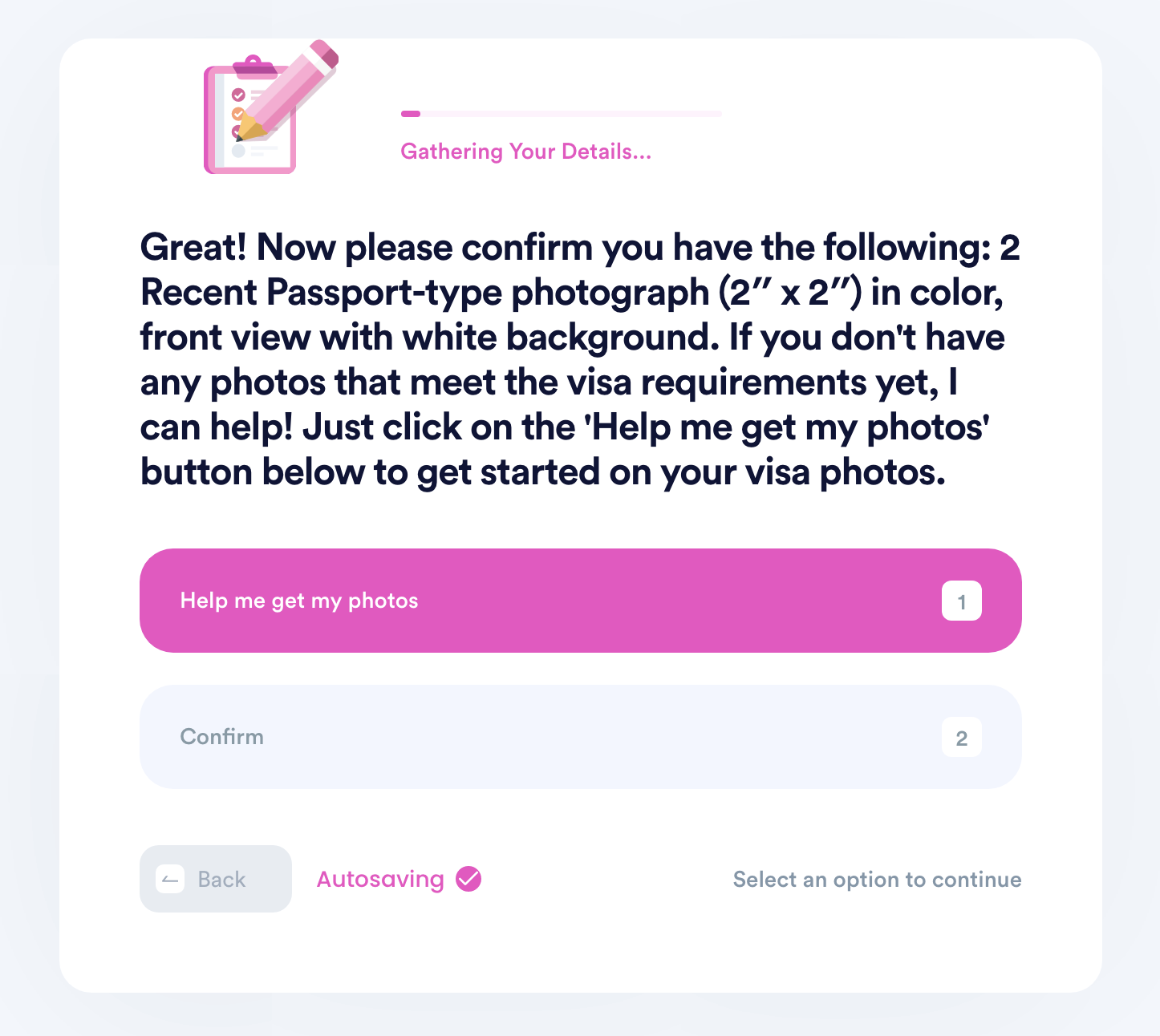 All you need to do is follow these three easy-peasy steps:
Log in to DoNotPay and locate our Tourist Visa Guide tab
Confirm that you have a valid U.S. passport
Specify your intended destination country
We offer up-to-date information about visa waivers and procedural guidelines, so it's prudent to check your visa eligibility status with us before any foreign trip!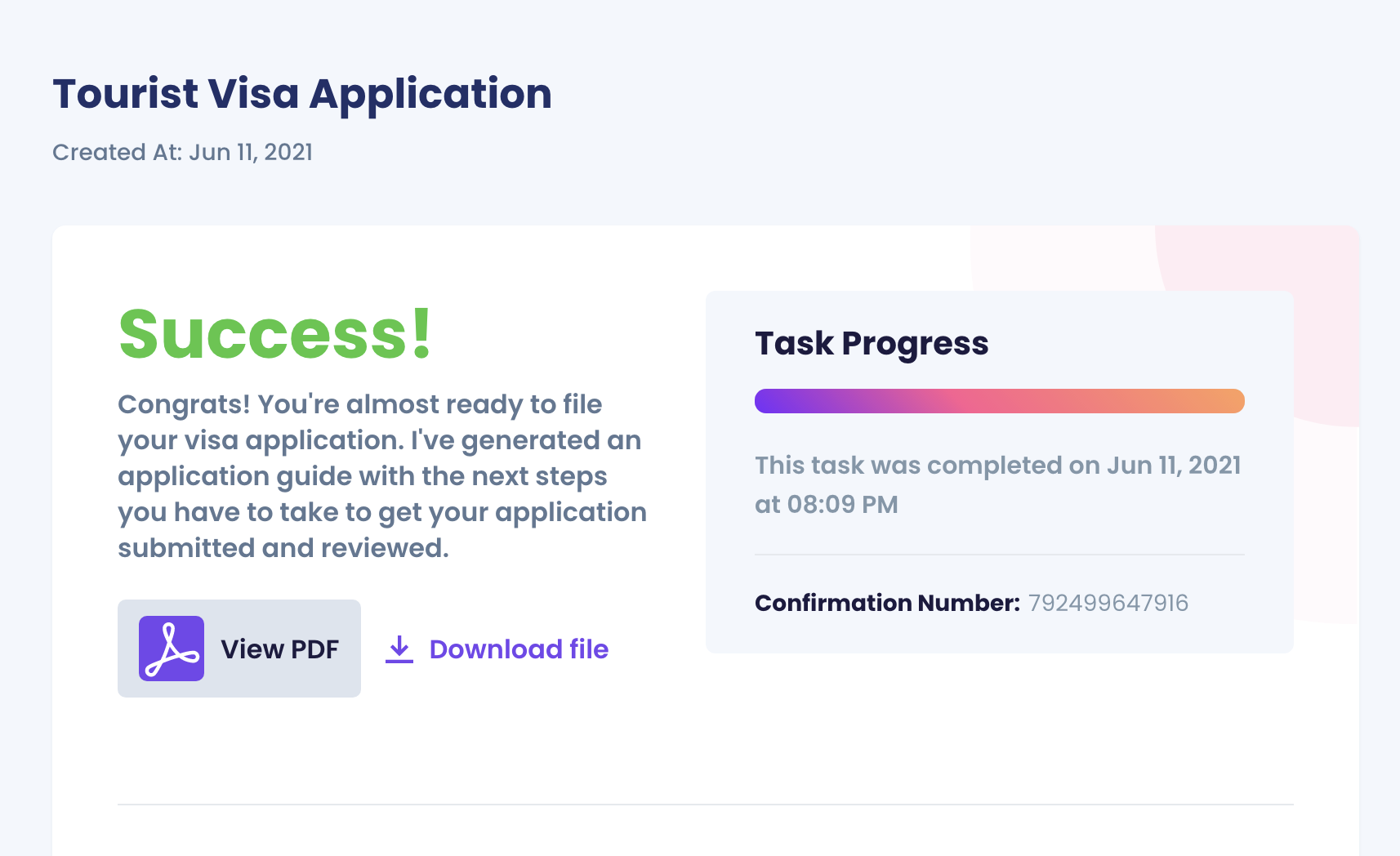 With our help, you'll have your visa in a matter of days—so start packing!
Rejoice in the Delights of North and Central America With DoNotPay
North and Central America are filled with many budget-friendly locations that promise you a cozy getaway.
DoNotPay can help you figure out the visa policies for many countries, including the ones in the table below:
Have Your Documents Created and Notarized in Less Than Five Minutes!
Why spend hundreds or even thousands of dollars on lawyers when the ideal solution is only a few clicks away?
DoNotPay saves the day by enabling you to generate numerous legal documents. Creating proper child travel consent forms, divorce settlement agreements, and powers of attorney has never been easier!
Our perks don't stop here—you can also have your documents notarized electronically from any location. Once you obtain a notary stamp and signature, your paperwork can be faxed online without outdated machines.
Explore Everything DoNotPay Has To Offer
Day-to-day tasks you must deal with don't have to be a burden or rocket science. Signing up for DoNotPay is your ticket to performing them the easy way! We offer a wide selection of products that don't cost an arm and a leg but do excellent work when it comes to solving your administrative issues!
Our services will help you: