Governor Inslee Contact Tracing and Other Issues
On May 12, 2020, Governor Jay Inslee announced a contact tracing plan for Washington state, which would enable businesses to operate and let more people go out in the public, while also assisting in the slow down and prevention of COVID-19.
The Contact Tracing Plan consists of five steps:
Quarantine Upon First Symptoms
Test Widely
Isolate Quickly
Identify Contacts
Quarantine Contacts
If you would like to contact Governor Inslee about the contact tracing plan or for any other inquiry, this article can help you! You can even choose to contact the governor much more easily with DoNotPay!
How to Contact Governor Inslee
If you are concerned about an issue that you think the governor can help, or you want your voice to be heard on a specific issue, here is all the contact information of the governor:
Write
Governor Jay Inslee

Office of the Governor

PO Box 40002

Olympia, WA 98504-0002

Call

360-902-4111
TTY/TDD call 711 or 1-800-833-6384

Fax
360-753-4110
Website
https://www.governor.wa.gov/
However, you should keep in mind that due to the high volume of calls and written requests or questions, the governor's office might not be able to get back to you quickly. 
You can also find other senator's contact numbers here. 
Who is Governor Jay Inslee?
Governor Jay Inslee is a fifth-generation Washingtonian, who grew up in Washington and lived on both sides of the state. After getting married and having children, he and his wife moved to Selah, where he worked as an attorney and prosecutor. Governor Inslee's first public service involvement was to build a public school in Selah.
During his time as the Governor, Jay Inslee made a lot of accomplishments. Some of them are:
Fighting climate change, promoting clean air and water, and increasing clean energy jobs
Protecting Washington's orca and salmon populations
Reducing the toxic oils and substances
Investing in the education system
Promoting a strong economy and a strong workforce
Civil rights and justice reform
Data-driven and transparent state government procedures
What Are the Issues Governor Inslee Can Help You With?
Here is a list of general issues Governor Inslee can help with:
Federal Issues
Governor Jay Inslee, as a state leader, has no authority over federal agencies that deal with matters such as social security and immigration. Washington Senators or representatives can help you with federal issues. You can choose to contact Senator Patty Murray or Maria Cantwell, or your state representative in the house.
State Issues
For state business issues, there is a contact form that you can access. You need to fill it out with your contact information and leave a message. The governor's office will get back to you as soon as they can. They might not respond depending on whether it requires an urgent response or not.
If your case requires a resolution of an issue with a state agency, there is a different casework form you need to fill out and a caseworker looks at the details of your circumstance. This is not legal or administrative work. They can only help you with state agency matters.
Reaching Governor Inslee by Yourself?
Getting in touch with the governor can be much more difficult than it seems. Calling them by phone is probably the worst course of action to take, because of the long wait time. Also, you cannot be sure whether the person who answered the phone will pass your message to the governor.
The best action to take is writing an email, but the worst part is that it has to be written pretty professionally. You need to be able to argue your point properly if you want the governor to take your desired action.
Contact Governor Inslee with DoNotPay!
Instead of going through all the hard work of writing the most professional and proper email to the governor, you can let DoNotPay write it and send it for you! DoNotPay is the fastest and easiest way to contact your government official! 
All you have to do is:
1. Look for the Contact Your Government Representative product on DoNotPay.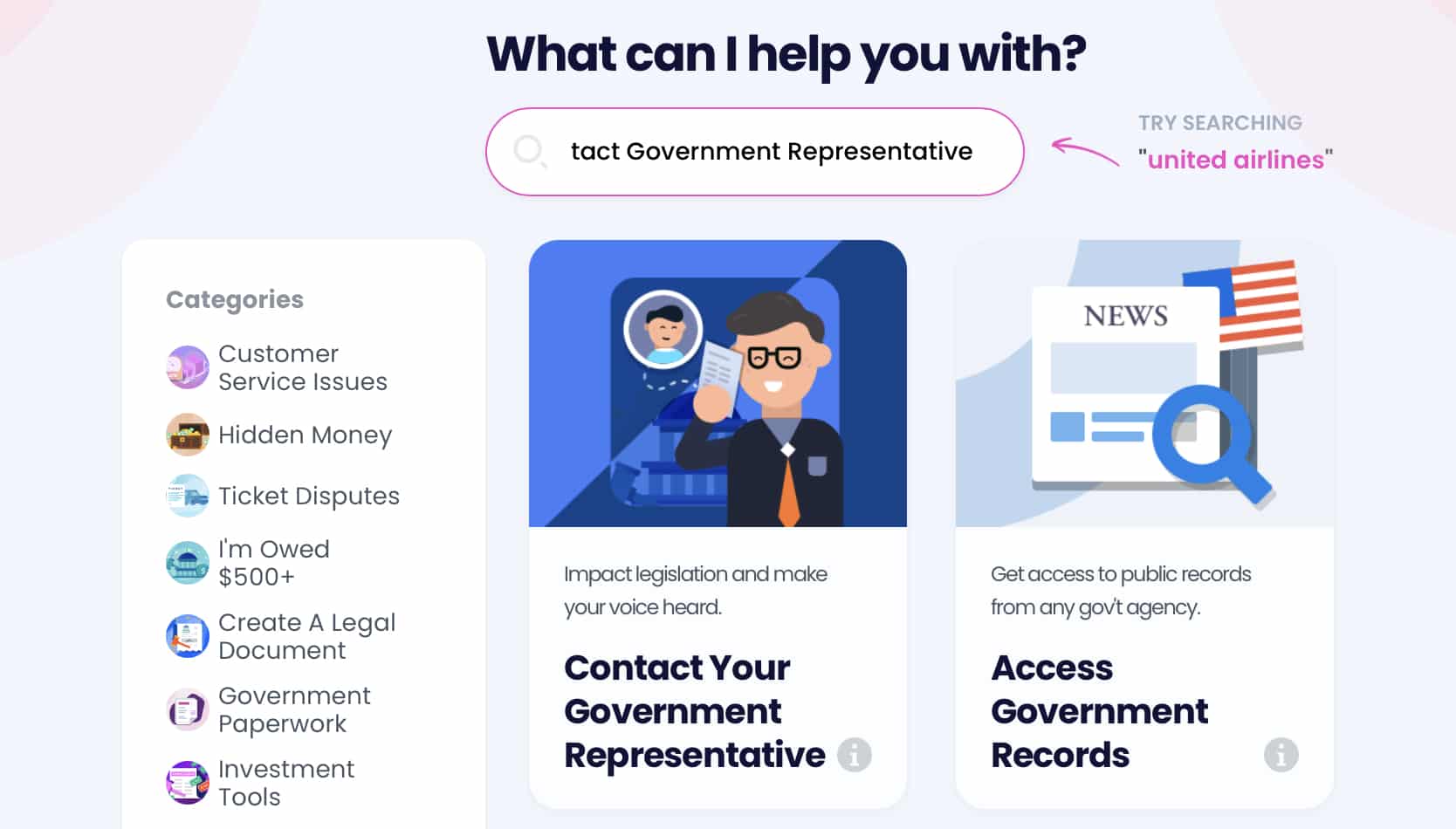 2. Choose whether you want to contact your Senator, state representative, Mayor, Governor, or President.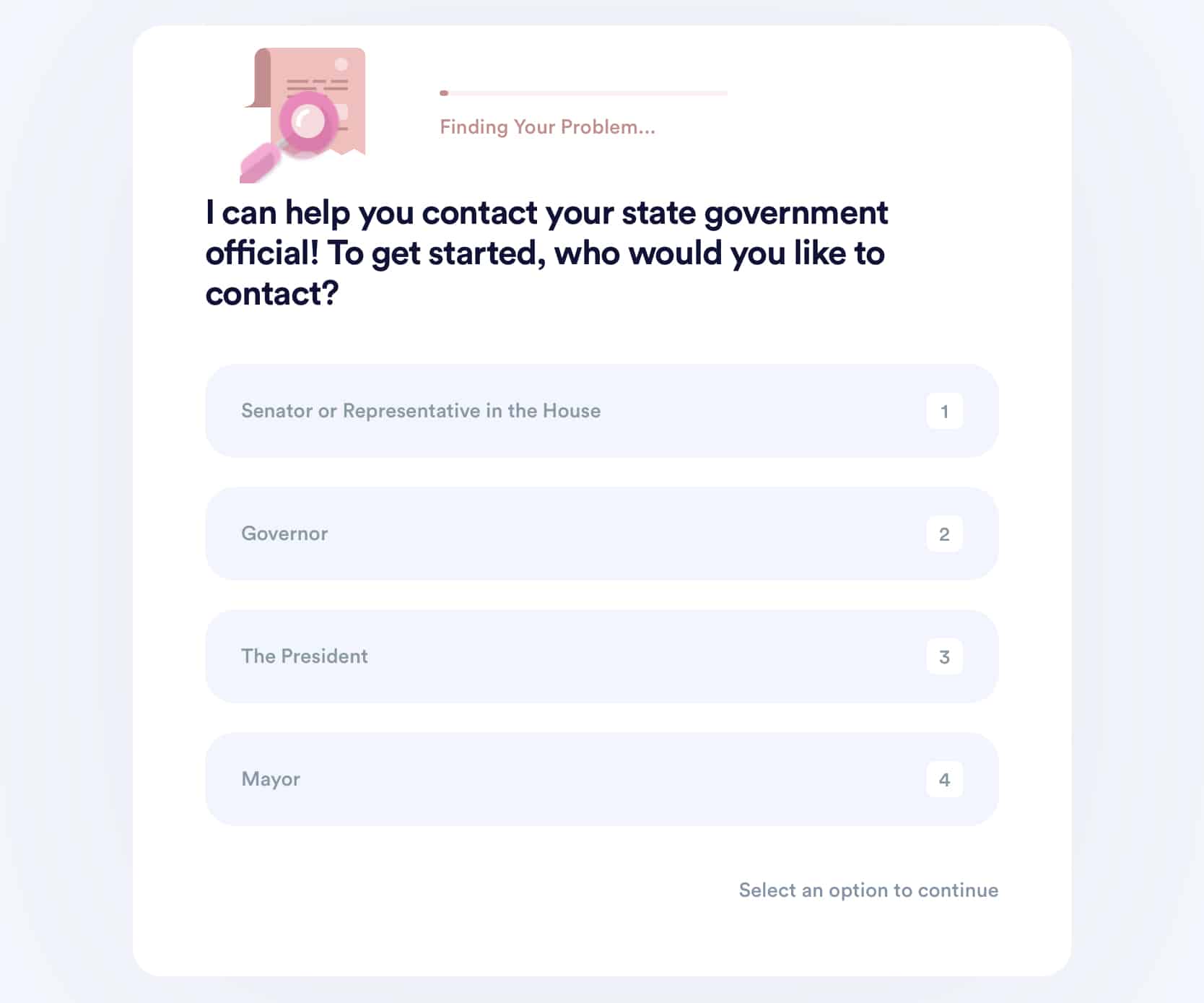 3. Explain your issue, why you want to contact them, and your desired course of action to be taken by the government representative.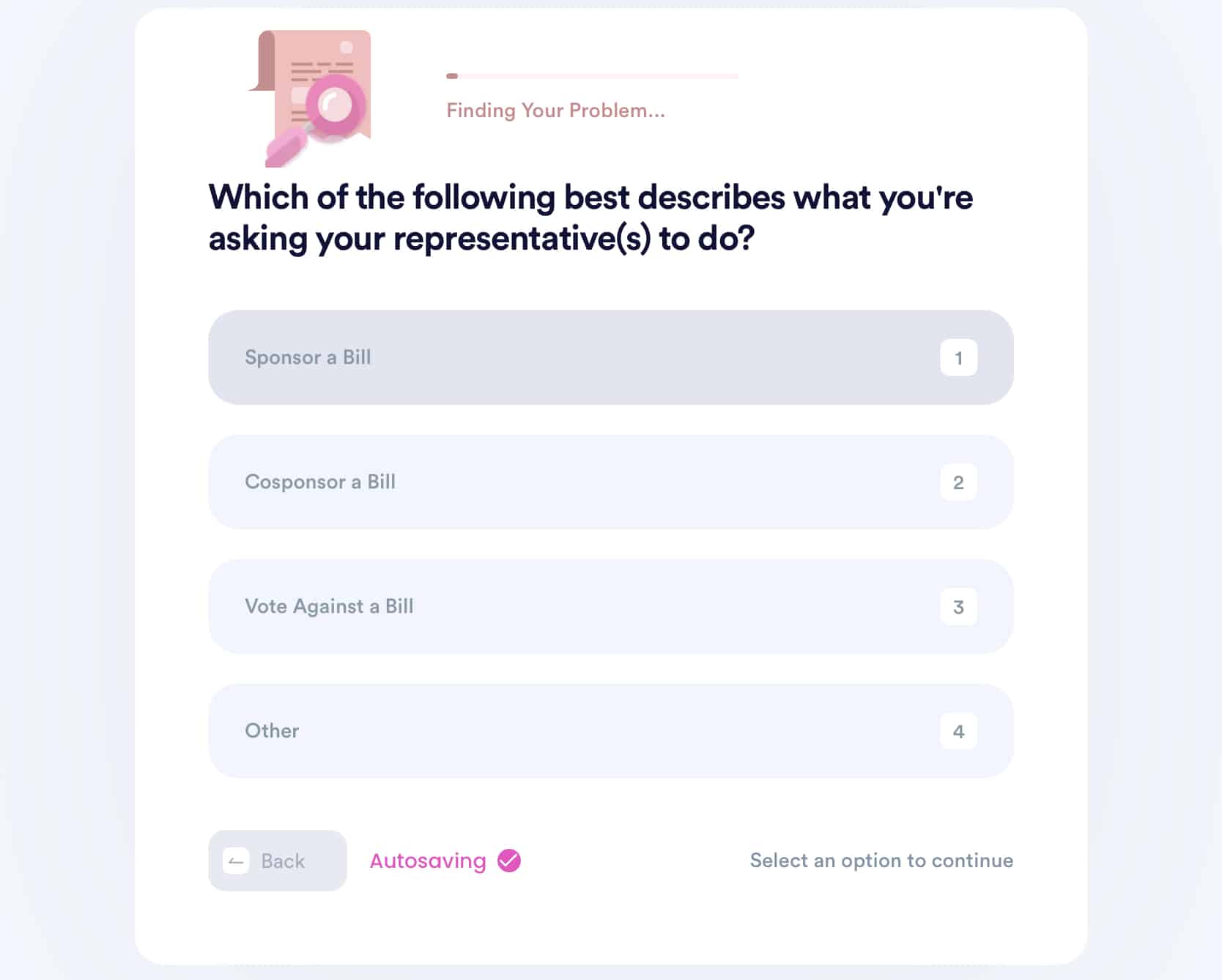 Done! DoNotPay will take care of the rest. We will write you a professional email or letter, and send it to the government representative on your behalf!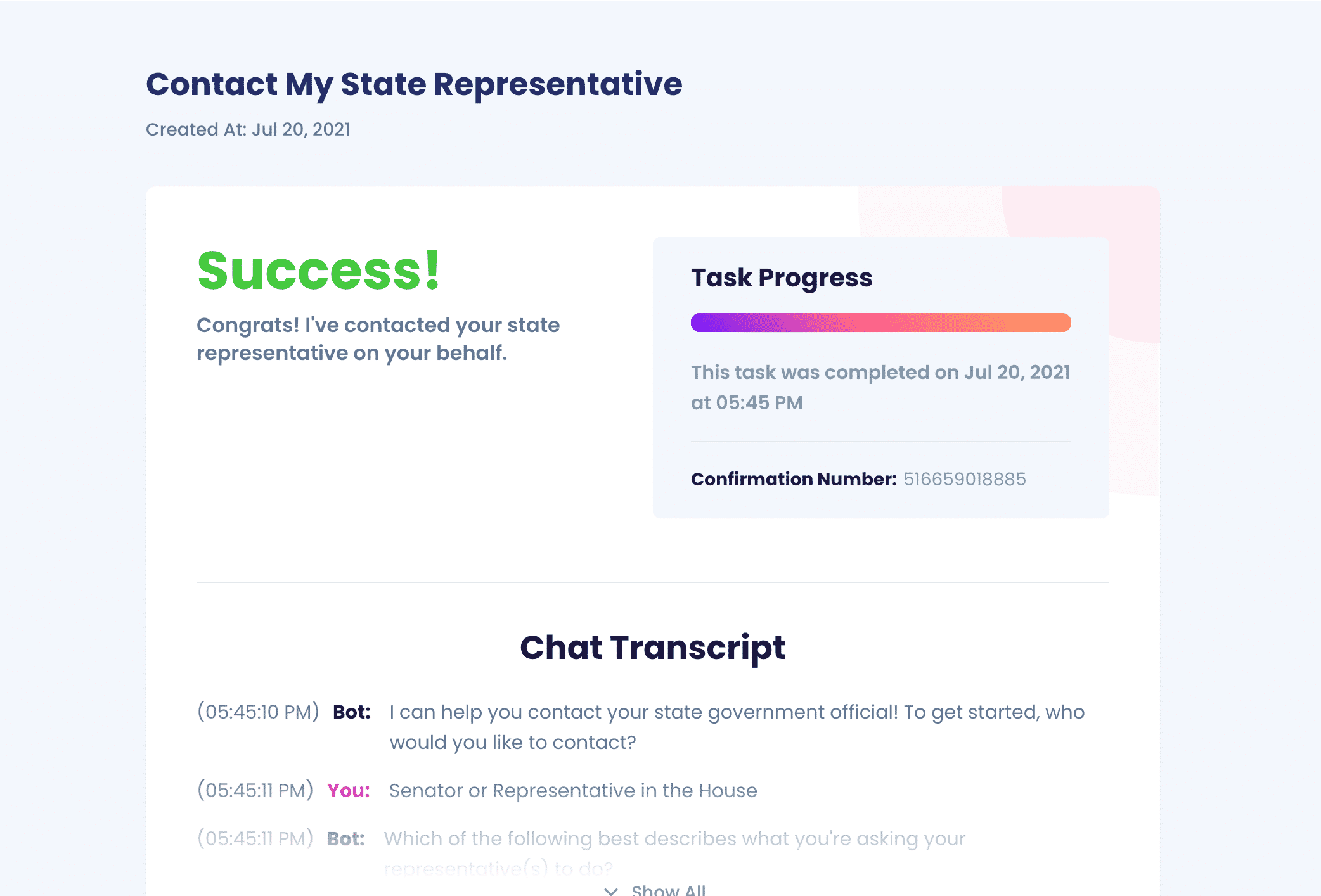 DoNotPay Also Helps You…