Get Gogglebox To Take Your Complaints Seriously—Here's How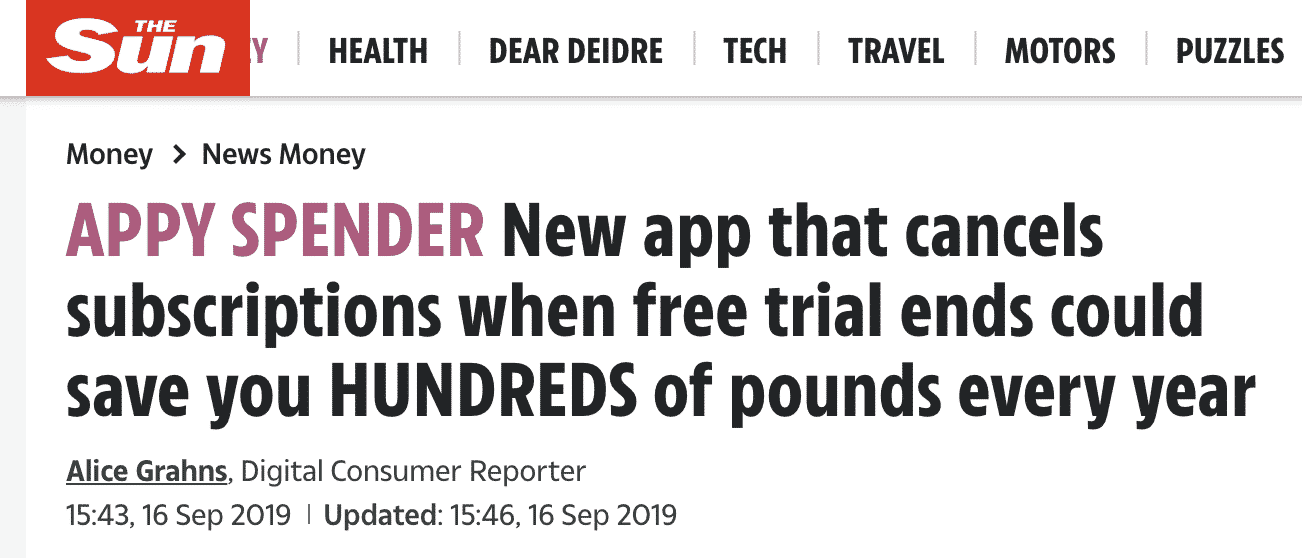 You can sue any company in small claims court for breach of agreements, privacy, or even false promises. In the recent past, Channel 4 viewers flooded the show with issues touching on some of Gogglebox show's latest episodes. Complaints rose sharply after several viewers shared their disgruntlement with the broadcasting watchdog over recent scenes termed as "macabre." If you are looking for an easy way to file , DoNotPay can help. We can help you sue Gogglebox in small claims court by drafting a demand letter or a court filing for you in minutes!
What Is the Biggest Complaint Against Gogglebox?
Most of  involve graphic scenes and explicit content. For example, recently, the show was hit with over 100 Ofcom complaints from fans who disapproved of graphic scenes between a woman and a duck performing a sex act.
What Is Ofcom?
Ofcom is the UK regulator for broadcasting and communications services. You can complain to Ofcom about any content covered in its broadcasting codes covering all TV and radio broadcasts. The Ofcom Broadcasting Code does not generally cover online content.
How to Contact Channel 4 to Make a Gogglebox Complaint
The following are some of the ways to contact Channel 4 over a :
| | |
| --- | --- |
| | Ways to Contact Gogglebox Customer Support |
| Email | Send an email |
| Phone Number | 0345-076-0191 or 0345-073-0017 |
| Online Contact Form | Contact Page |
Alternative Ways to File a Complaint Against Gogglebox
The first step when you have an issue with a company is to directly contact the service provider. It is advisable to put your complaint in writing, either in a letter or by email, to give the company a chance to rectify things first. If you cannot get a satisfactory response from the company or want to complain more, there are other options:
Alternative dispute resolutions: ADR provides a way to resolve disputes between consumers and traders without going to court. The UK government encourages parties to opt for ADR. Common forms of ADR include mediation and arbitration.
Ombudsman: Ombudsmen are independent, free and impartial. An ombudsman will also investigate your complaint if the organization takes too long to resolve your complaint.
Small Claims Court: you can use the small claims process for most contractual consumer problems in the UK. It is crucial to note that there is a claim value limit that varies depending on where you are in the UK. The total amount of money you can claim in the small claims court in England and Wales is £10,000. In Scotland, it's £5,000, and in Northern Ireland, it's £3,000.
What Is a Court Claim?
You can apply to a county court to claim money owed or compensation from a person or business. This is referred to as making a court claim or suing someone at a 'small claims court'. You can apply online or by post.
Is There a Fee When Making a Small Claim?
You must pay a court fee when you make your claim. The court fee is based on your claim amount, plus any interest.
How to File a Complaint Against Gogglebox in Small Claims Court?
The following are the steps you need to take to file a claim against channel 4:
Determine what you need to claim and collect proof of the wrongdoing by the company
Go to a small claims court near you. Small claims courts are found in county courthouses
Ensure you include all your damages and the much money you are owed
Send the company a letter stating your complaint and that they have 30 days to resolve the issue, or else you will escalate the matter to a small claims court
Gather all your documents and evidence regarding the case. This may include bills, receipts, video recordings, and more
Fill out the complaint form issued by the court
Once you are done filling out your complaint, submit it to the court clerk, and ensure they have entered it into the system. The complaint will then be sent to a judge, who will notify you of your court date.
How to Sue Gogglebox in Small Claims Court With DoNotPay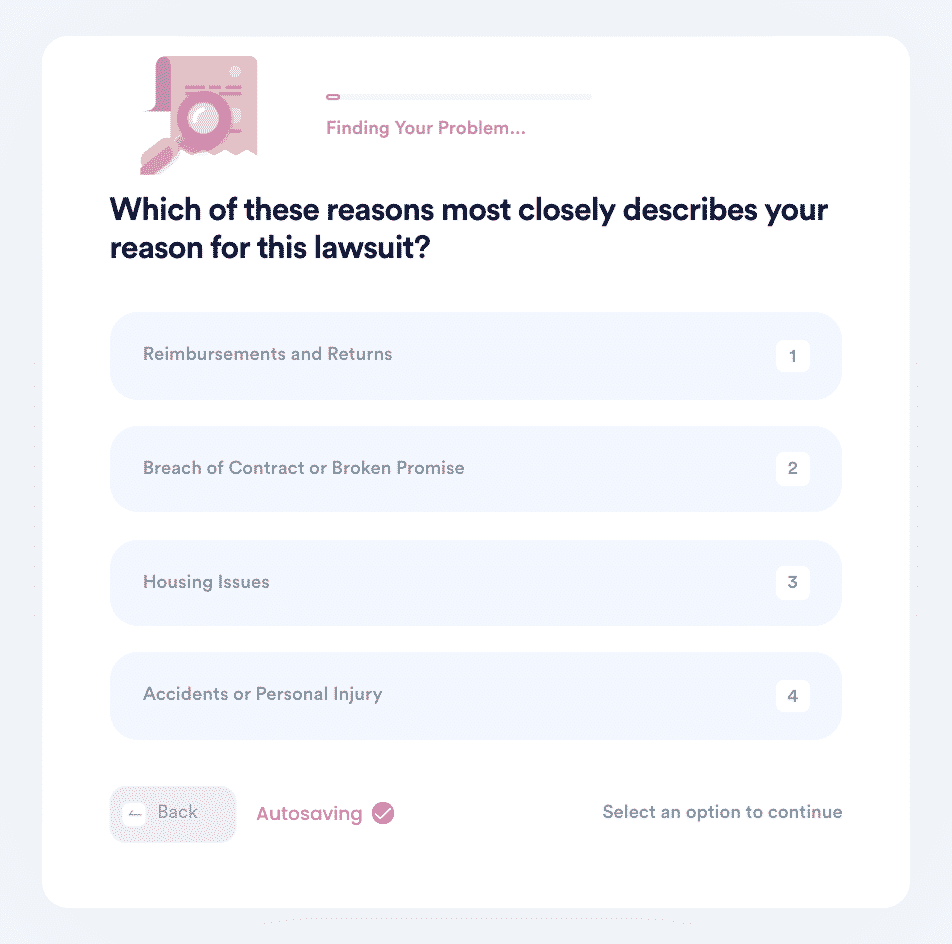 It is obvious the DYI methods to sue Channel 4 for Gogglebox wrongdoings are lengthy, complex, and quite strenuous. DoNotPay helps ease this process. Follow these steps to get started:
Search Sue Now on DoNotPay
Enter the specific amount of money you are owed
Choose whether you want a demand letter or court filing forms
Give detailed reasons for the lawsuit and submit any applicable details, including receipts, videos or photo proof.
You are now set! DoNotPay will then generate court filing forms or a demand letter for you. We'll even mail a copy of your demand letter to the individual or business you are suing!
What Else Can DoNotPay Do?

DoNotPay can do much more than help you file a small court complaint. The following are some of the other things DoNotPay helps with:
Let DoNotPay Help
The small claims court provides a fast and straightforward way to file a claim against Gogglebox that doesn't need an attorney's help. If you are looking for a quick and convenient way to get compensation for your complaints, DoNotPay can help.
Join us today to learn more!